1

Lighten skin with ice cubes of lemon juice

Lemon juice contains vitamin C, which helps to exfoliate dead skin cells, and at the same time remove dirt and excess oil on the skin to help open pores, bright and smooth skin.

How to do it: You can use about 1 kg of fresh lemon, squeeze the juice, then put it in an ice tray and then freeze it in the refrigerator to use it gradually. You use this ice cube to apply to the skin every night, about 3 times a week to promote the effect on the skin.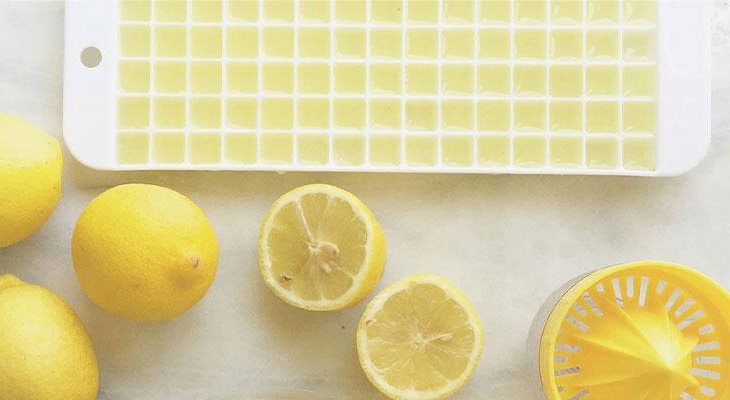 Ice cubes of lemon juice make skin brighter and smoother
Treat dark spots
and

prevent acne with honey green tea ice cubes

Honey has antibacterial properties, which will clean and keep the pores open. And antioxidant green tea helps reduce dark spots, soothes the skin, and protects the skin under the sun. This combination helps to fight inflammation, treat acne very effectively.

Method: You take water from green tea, add 2 tablespoons of pure honey and stir well. Then pour this mixture into the ice tray and put it in the freezer. To use, you clean the skin first, then use a soft towel to cover the ice, gently roll on the skin until the ice melts. You will see visible results after using within 1-2 weeks.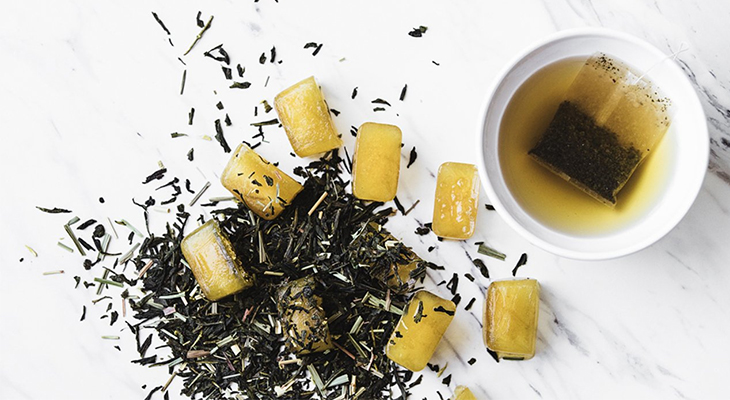 Green tea ice cubes effectively treat acne and prevent acne
3

Tighten your pores by washing your face with ice

Wash your face with ice after waking up, it will help smooth skin, tighten pores, skin looks more radiant and full of vitality.

How to do: You just need to put a few ice cubes in a basin of water and then gently wash your face or use a thin towel to wrap around the ice and massage onto the skin until the ice melts.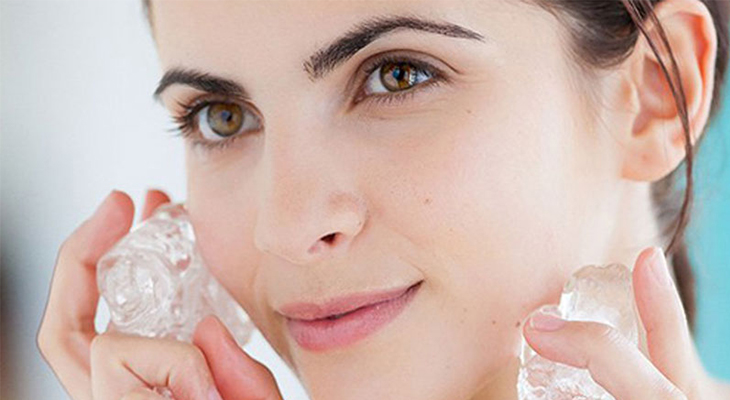 Radiant skin when washing face with ice
4

Support for skin lightening with apple and cucumber ice

Cucumbers are rich in vitamins C and E that not only help treat acne but also whiten skin, apples help fade dark spots on the skin effectively. Ice cubes of apple and cucumber not only tighten pores but also help whiten and smooth skin, reduce dark spots.

How to do it: You use 1 apple and 1 cucumber, washed, peeled, juiced or pureed. Then pour the mixture into the freezer tray. You should use it 2-3 times a week for effective results.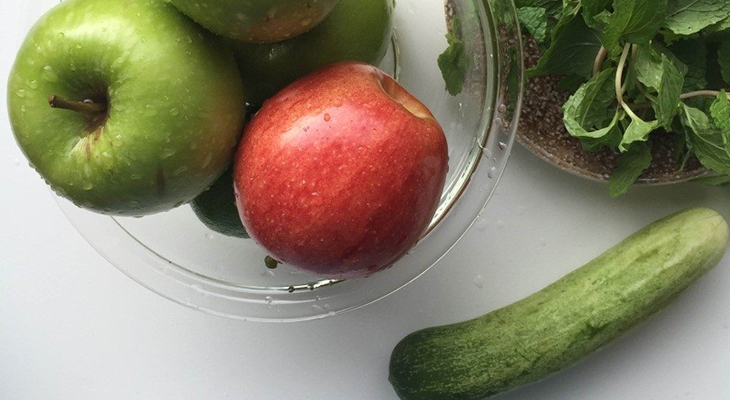 Apple and cucumber combination makes for a great ice cube recipe
Anti

-aging with tomato ice cubes and vitamin E

Surely all of you know that tomatoes contain many vitamins that have anti-aging properties. The combination of tomatoes and vitamin E will help whiten and smooth skin.

How to do it: You just need to squeeze the tomato juice, mix it with 1 vitamin E essential oil and then put it in the freezer tray. To use, you use a thin towel to wrap the ice cube and then roll it on the skin, gently massage to absorb the nutrients evenly.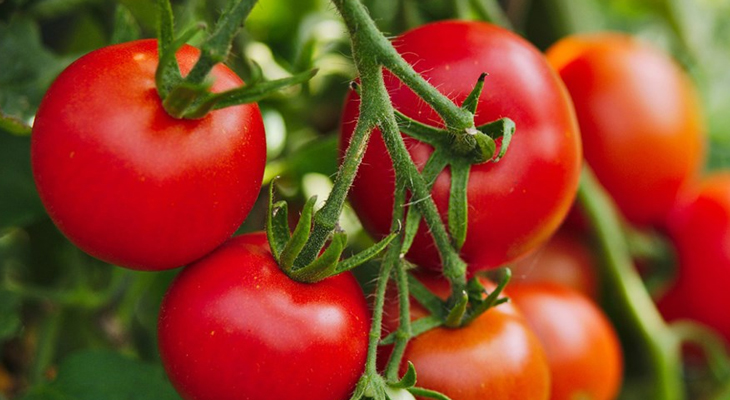 Tomatoes are known for their anti-aging abilities
6

Remove dark circles and reduce puffiness

Dark circles and puffiness always make you look tired and lifeless. But this is no longer a worry when ice will help reduce puffiness, fade dark circles to bring a fresh and radiant face.

How to do it: You simply need to use ice to massage around the eye area to improve this condition.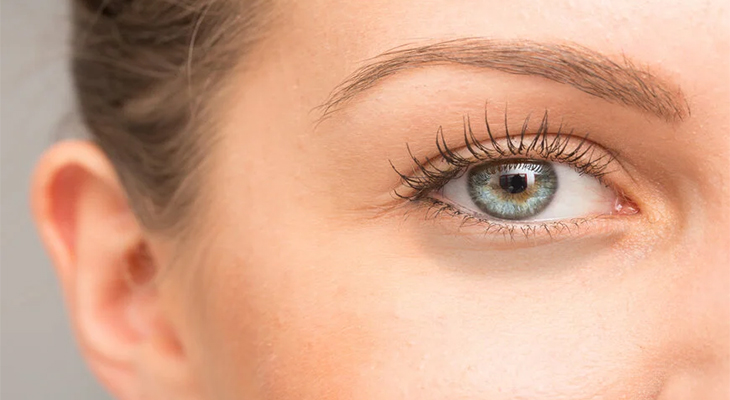 Dark circles under the eyes are a concern of many people
7

Soothes acne spots on the skin, soothes skin rashes

Ice can help relieve pain, fight swelling caused by acne, and soothe skin rashes caused by allergies or heat in the body. However, to avoid more severe inflammatory acne, you need to use stones made from filtered water that have been removed from dirt and impurities. Do not buy ice from outside the store because the water may be dirty and contain impurities, making the acne more painful.

How to do: Use a clean, thin towel to wrap the ice and gently massage onto your face. If you put ice directly on the skin, you should only move the ice slowly and gently, do not press the ice hard to cause skin irritation due to too much cold.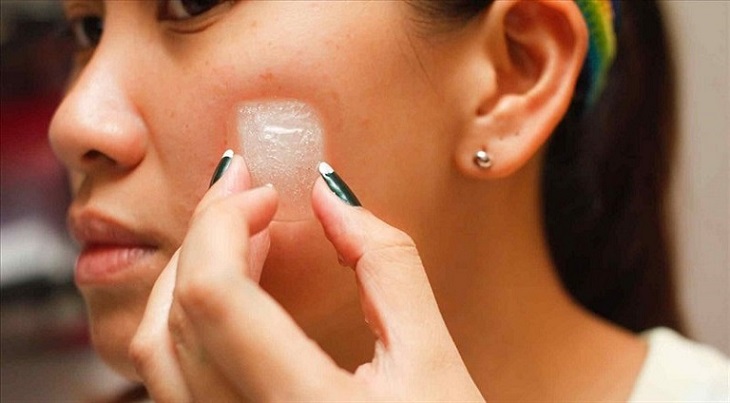 Applying ice to acne helps reduce pain and swelling
8

Soothes skin after waxing

Waxing method to remove arm or leg hair is popularly used by many young people. After the procedure, the pores may be dilated and slightly painful in the waxing area. Therefore, you can soothe the skin by applying ice.

How to do: You clean the skin after waxing, gently massage with ice for about 5 minutes, until the skin calms down.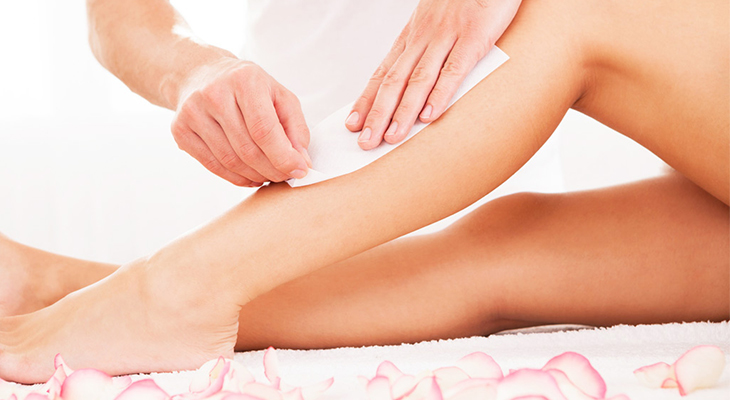 Ice soothes skin after waxing
9

Remove dead skin cells

Exfoliating helps accelerate the regeneration of skin cells, thereby stimulating collagen production to give you youthful skin. Fresh milk combined with ice is also a method of exfoliating to help your skin become rosy, smoother.

How to do it: You use fresh milk in the ice tray of the refrigerator, then just gently massage your face.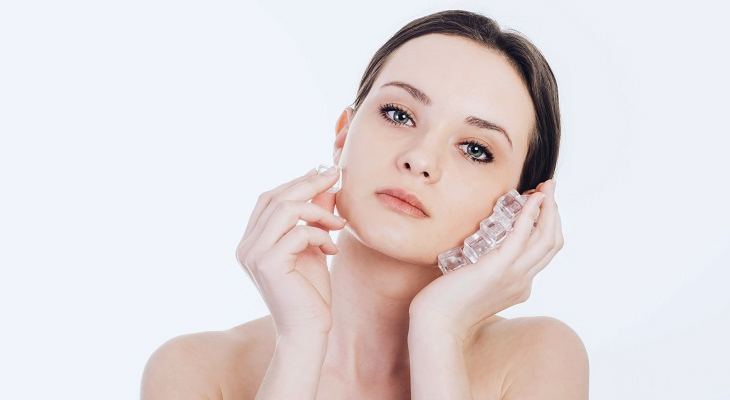 Skin will look better after exfoliating
10

Saviors for sunburned skin

When working outside in the hot sun, women's skin easily gets sunburned, very uncomfortable and unsightly. Ice can solve this condition to help soothe skin that is tanned and burned due to high temperatures.

How to do: You use ice wrapped in a cotton towel, gently apply to the skin to avoid burning pain or you can use a solution of aloe vera to freeze into ice cubes, then apply to the sunburned skin.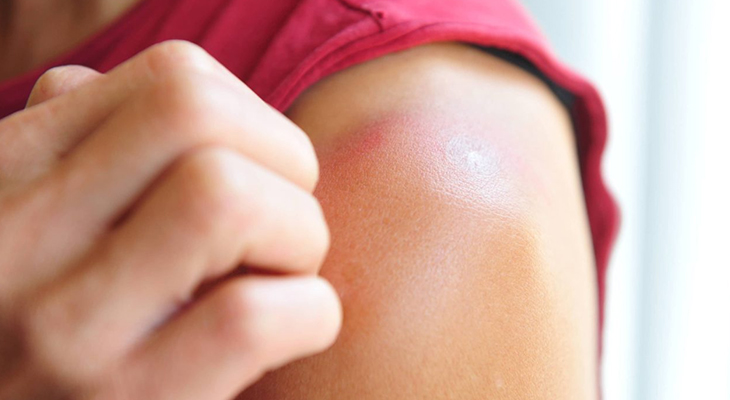 Sunburned skin is uncomfortable and unsightly
Hope you have gained more useful knowledge about how to make beauty from ice through this article. Leave your comments in the box below to share beauty tips with the sisters!