1

How to wash your hair after dyeing your hair to make it more durable
Wash your hair 2-3 times a week
The habit of washing your hair about 2-3 times a week or at most every other day will help maintain the natural oils that protect the dye. This will help prolong the color and ensure your hair stays healthy and shiny .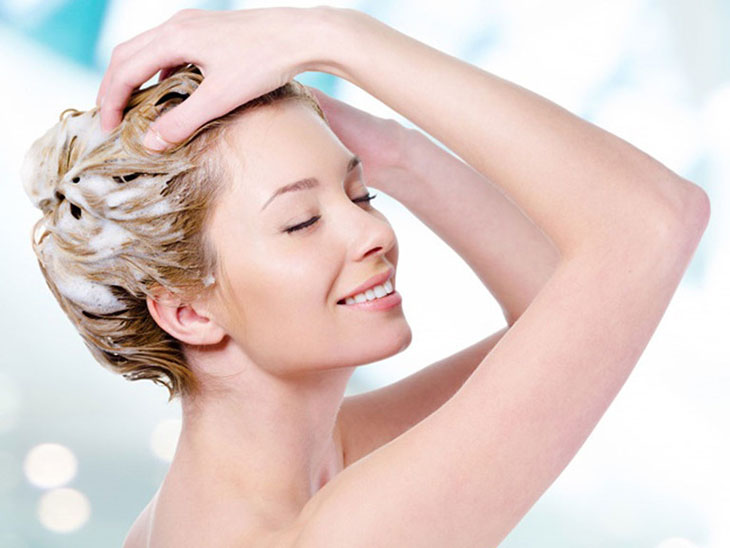 Do not wash your hair with hot water
You should wash and rinse your hair with cold water , especially avoid washing your hair often with too warm or hot water.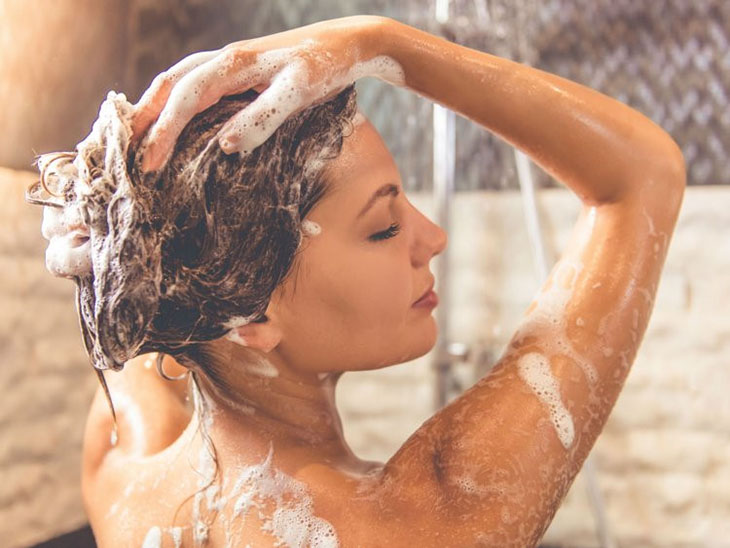 Hair care experts say that hot water will open the surface of the hair fiber, allowing the dye molecules to drift out and cause the color to fade quickly. So, don't forget to adjust the temperature just right before washing your hair.
Use shampoo and conditioner made specifically for colored hair
When washing dyed hair, you should pay attention to using shampoo that protects hair color . A good shampoo will help maintain your hair color longer and add strength to your hair.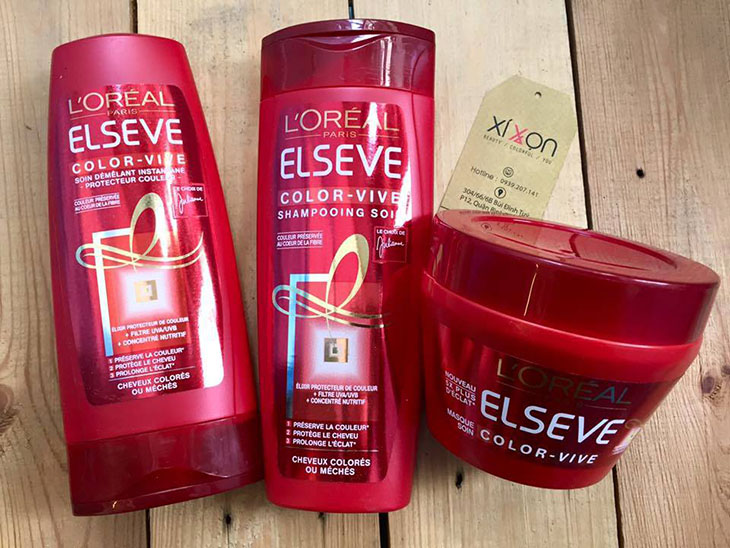 In addition, use a special conditioner for dyed hair care. This conditioner will help your hair color look brighter and more even. Brands such as: L'Oreal, Schwarzkopf, Sunsilk, Dove, … all have product lines of shampoo and conditioner specifically for dyed hair.
Dry shampoo can be used in some cases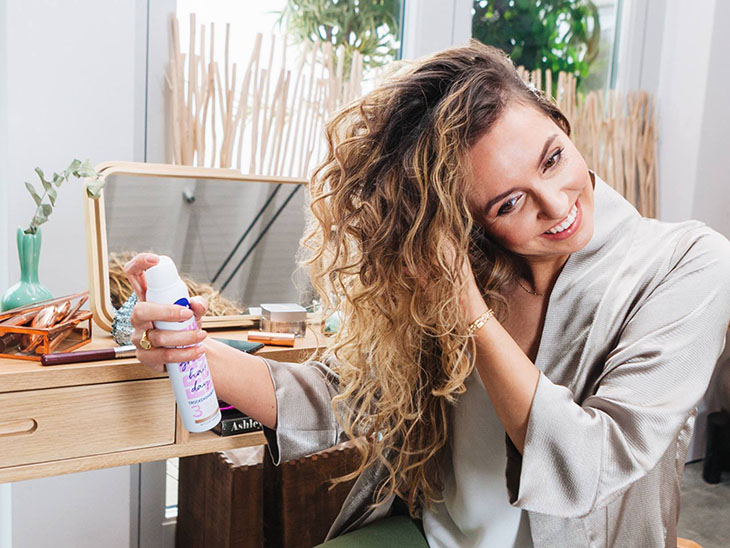 Dry shampoo is your lifesaver in situations where you don't have water or don't have time to wash your hair. In some cases, dry shampoo even makes styling easier.
Dry shampoo is practically not able to clean dirt like washing with water. Cannot be used continuously for a long time. In addition, because you do not rinse with water, the chemicals in the shampoo will stay on the hair and penetrate the scalp, causing certain effects.
2

3 things not to do after dyeing your hair
Avoid exposing dyed hair to direct sunlight
Sunlight can fade hair color, so you need to avoid exposing your hair to the sun for too long.
You should also use products that contain UV protectants . Many styling products, restorative conditioners, or sprays contain SPF that will help protect your hair from the sun.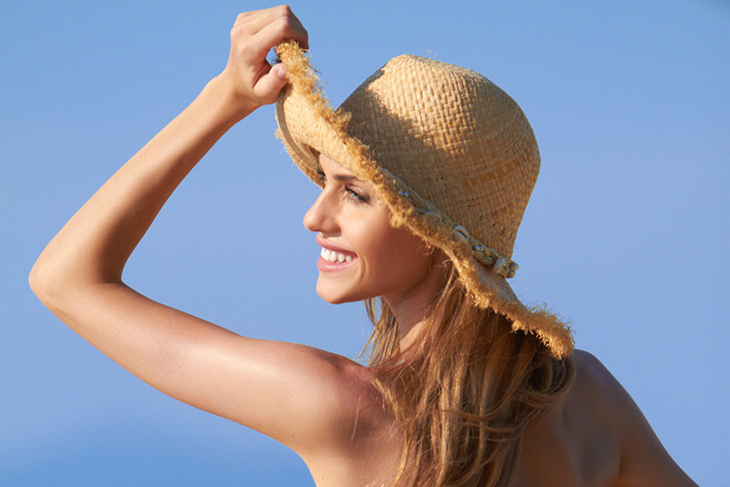 Avoid getting your hair wet when swimming
On swimming days, you should use a hood or loose bun, high ponytail to keep dyed hair from getting wet because wet hair is the cause of hair color fading very quickly.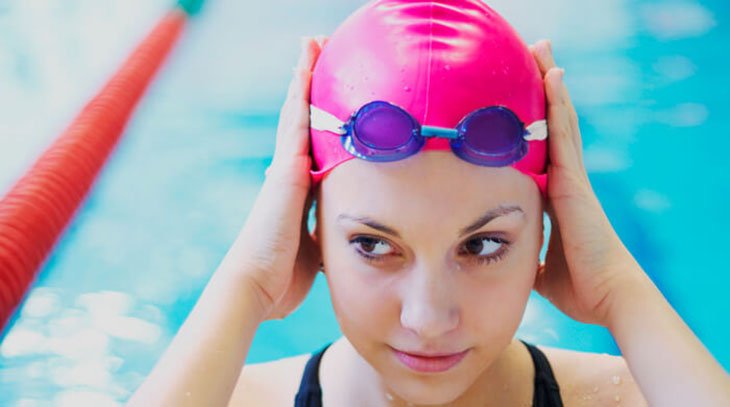 Dyeing 3 – 6 months for healthy hair and 1 year for weak hair
Dyeing your hair too often can damage your hair. Therefore, you should not dye more than once in 3 – 6 months for healthy hair and 1 year for weak hair.
When dark roots start to appear, you can use a number of products on the market such as at-home hair color changers, hair mascaras, and hair root sprays that can help you cover the roots of your dark hair. These products use technology that combines micro-color particles with an ultra- thin polymer film that wraps around the hair shaft to give your hair a dye-like color without affecting the structure of your hair, allowing you to easily change the color. Hair in just 5 minutes to apply color and style.
3

Use a hair dryer, a humidifier to keep the color

High heat is one of the worst enemies of dyed hair, you should be very cautious when using dryers and heat styling tools.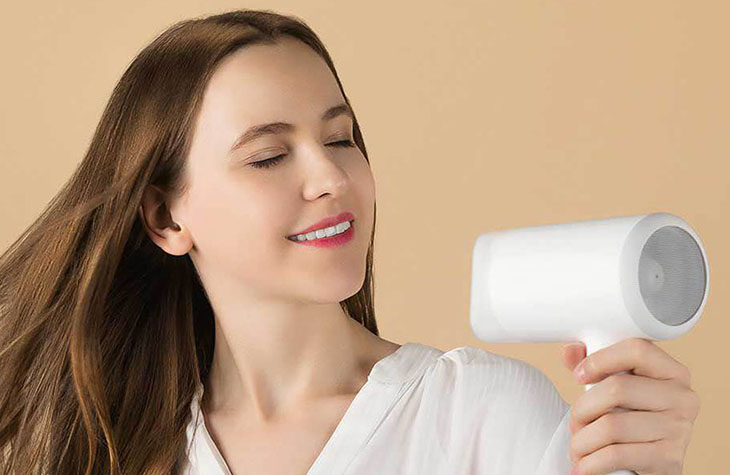 Please use , Moisturizes to preserve color, halves drying time and easily reduces frizz.
4

Keratin supplements for hair

For shiny and long-lasting dyed hair, you should use conditioners or conditioners, restorative oils, and hot essential oils to incubate your hair 1-2 times a month . This is like creating your own glaze to protect your hair from damage by harmful external factors.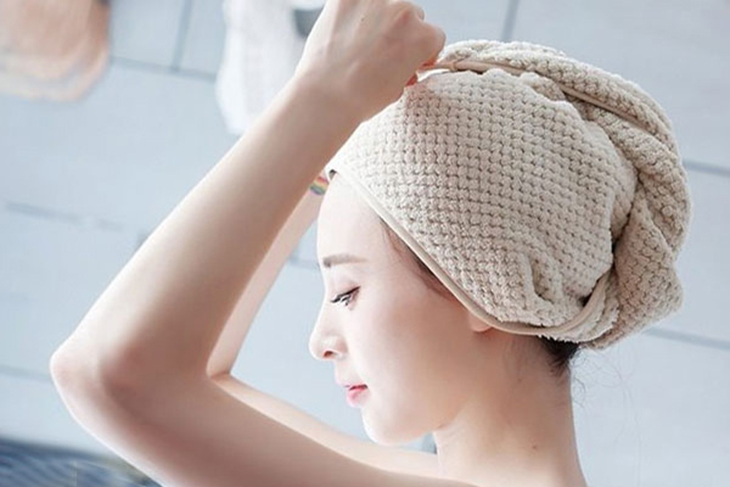 You can refer to some of the following hot essential oils:
Olive oil : In addition to the ability to gently cleanse, olive oil also works to restore the scalp, nourish and balance the hair, regain strength and elasticity of the hair as well as limit hair loss. .
Jasmine Essential Oil: Jasmine essential oil is often used for dry skin care and soothing pain, anti-inflammatory and antibacterial, so you can use jasmine essential oil to improve an itchy scalp condition. and dry.
Jojoba oil: With the effect of cleaning the scalp, preventing sebum clogging at the hair root, minimizing hair loss, jojoba oil has the ability to clean the scalp and avoid any damage to your hair. .
Above is information on how to care for dyed hair that Dien May XANH shares with you. If you have any questions, please leave your information below the article.