As the end of the year approaches, many people are focused on losing weight to achieve a perfect body for the upcoming Lunar New Year. If you haven't seen much progress so far, try learning these rapid weight loss methods used by Vietnamese celebrities, all of which can be done at home without the use of medication.
1. Rapid weight loss method of H? Ng?c Hà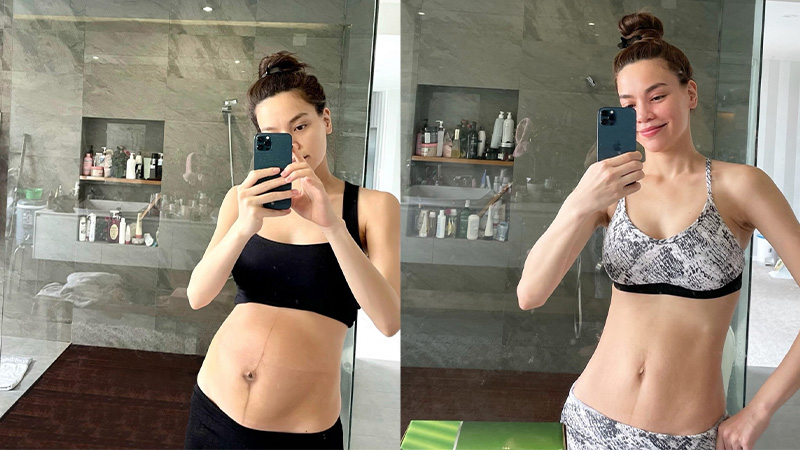 H? Ng?c Hà v?n gi? du?c vóc dáng hoàn h?o sau g?n 1 tháng sinh dôi
Even after giving birth to twins, H? Ng?c Hà managed to maintain a perfect figure in just under a month. She achieved this by following a strict diet that includes limiting the consumption of white starch, focusing on healthy foods, incorporating plenty of vegetables into meals, eating smaller portions, and practicing yoga regularly.

Bí quy?t gi?m cân c?a Hà H? là th?c hi?n ch? d? an không tinh b?t
H? Ng?c Hà also mentioned that she would only eat a small piece of her desired dishes instead of consuming a large amount. You can refer to H? Ng?c Hà's diet plan for quick weight loss.
2. Rapid weight loss method of Nhã Phuong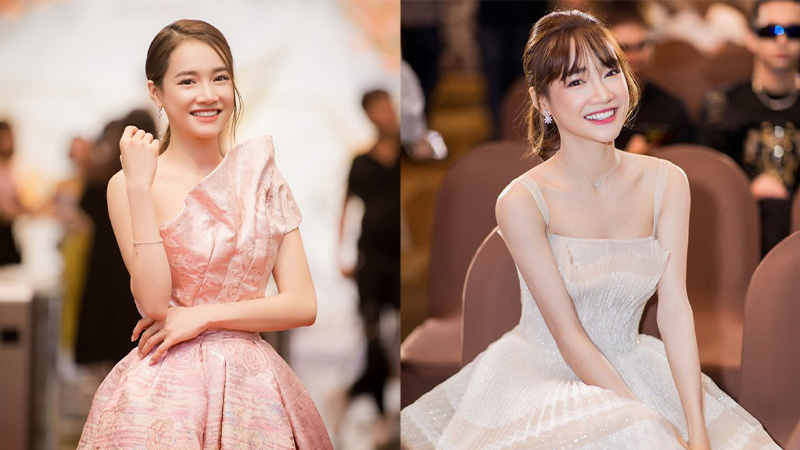 Nhã Phuong dã gi?m 4kg ch? trong 4 ngày nh? phuong pháp General Motor
Nhã Phuong shared her success in losing 4kg in just 4 days using the General Motors (GM) weight loss method. This method involves following a nutrition plan that includes increasing fruit and vegetable intake, drinking 8-12 glasses of water per day, and limiting sugar and starch. Nhã Phuong also provides a detailed weekly nutrition menu that you can refer to.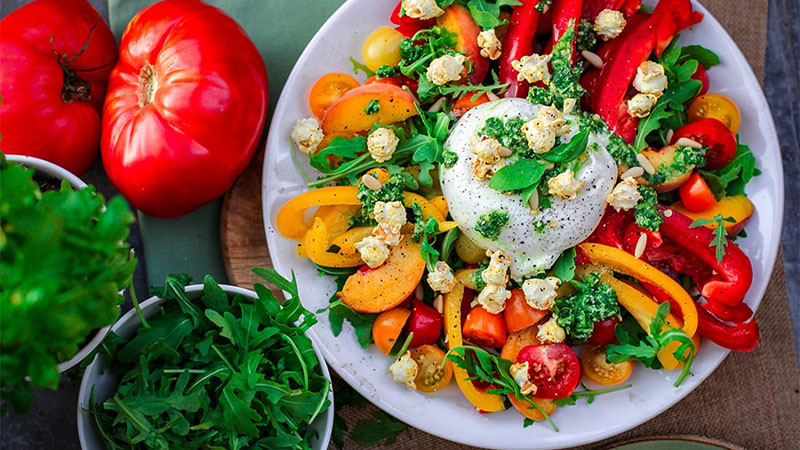 Th?c don trong 1 tu?n c?a Nhã Phuong
Additionally, you can also try the 6kg weight loss menu in 1 week using the General Motors method:
Day 1: Eat fruits (except bananas) and drink water.
Day 2: Eat vegetables and drink water.
Day 3: Eat vegetables (except potatoes), fruits (except bananas), and drink water.
Day 4: Eat 8 bananas, drink 3 glasses of milk, and drink water.
Day 5: Eat 1 bowl of rice with 6 tomatoes and drink water.
Day 6: Eat 2 bowls of rice with salad and drink water.
Day 7: Eat 1 bowl of rice with vegetables, 1 glass of fruit juice, and drink purified water.
3. Rapid weight loss method of Amee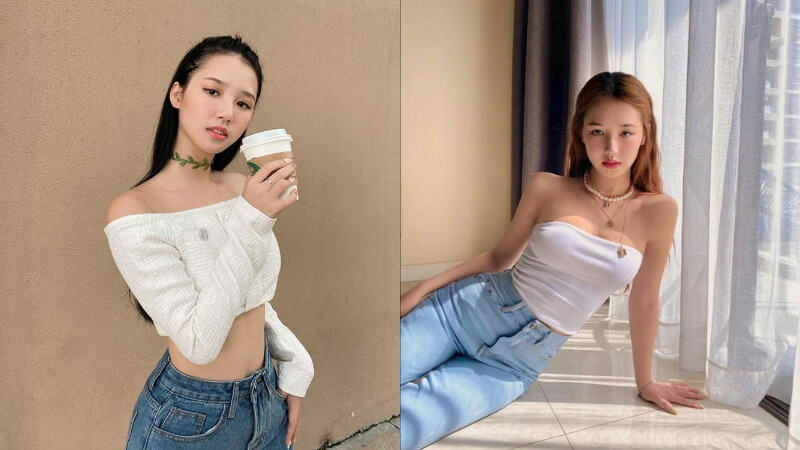 Amee th?c hi?n ch? d? gi?m cân b?ng sinh t? trong 8 ngày
Singer Amee used a smoothie-based weight loss method for 8 days. By following the diet plan for a week, you can lose about 3-4kg. Amee's smoothies include a combination of healthy fruits like bananas, chia seeds, apples, and vegetables to create delicious and easy-to-drink recipes.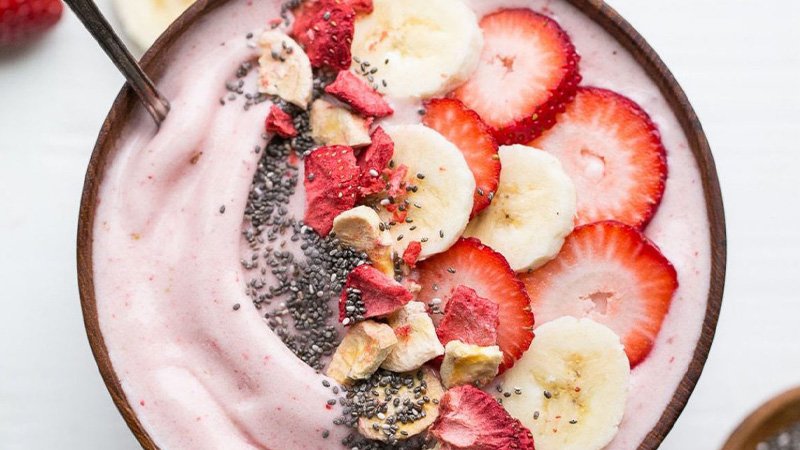 H?t chia là nguyên li?u "dinh" trong các món sinh t?
All of Amee's smoothies contain chia seeds and other nutritious ingredients. She also advises consuming a slightly larger breakfast for energy, such as steamed or boiled fish. It is important to note that this weight loss method should only be followed for 1 week to avoid fatigue or exhaustion. Afterward, you can maintain your figure by eating salads or brown rice.
4. Rapid weight loss method of Hà Anh Tu?n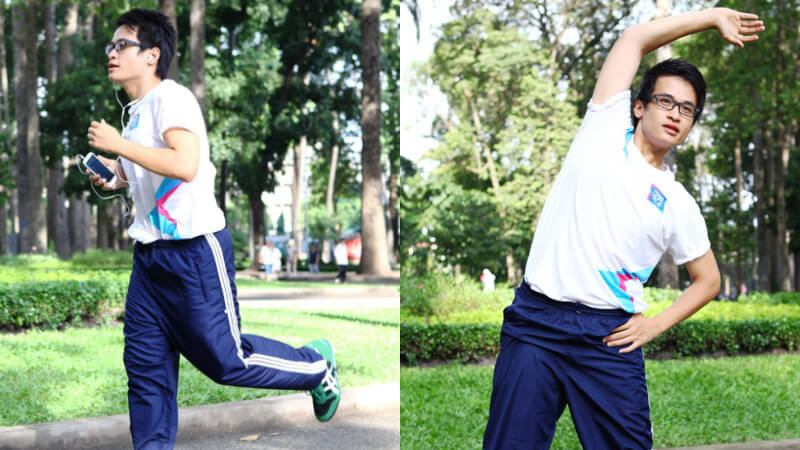 Ca´ch gia?m cân câ´p tô´c cu?a Ha` Anh Tuâ´n
Hà Anh Tu?n, who used to weigh 110kg, achieved his balanced current body through a proper scientific diet and regular jogging. He consumes only 2000 calories per day, including 100g of whole wheat bread in the morning, a glass of fruit juice at noon, and a plate of salad in the evening. Hà Anh Tu?n avoids fatty and high-cholesterol foods and instead focuses on dishes like chicken breast, lean beef, and fish. He also emphasizes the importance of regular exercise, starting with walking and gradually increasing to jogging longer distances every day.
5. Rapid weight loss method of Van Mai Huong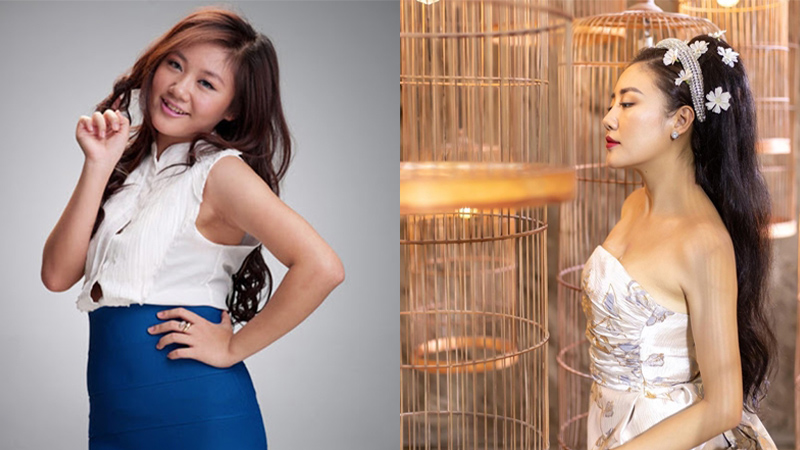 Van Mai Huong th?c hi?n phuong pháp gi?m cân khoa h?c và l?i s?ng lành m?nh
Van Mai Huong surprised her fans with a slim and fit figure, as she previously had a slightly chubby and cute appearance during her time on Vietnam Idol. After numerous failed attempts with different weight loss methods, she found that the most effective approach is to combine scientific weight loss methods with a healthy lifestyle. Van Mai Huong exercises at the gym for about 2 hours every day, drinks plenty of water to detoxify her body, consumes fresh juices regularly, and cleanses her body with certain products twice a month. Her perseverance has resulted in a loss of more than 10kg and a significant improvement in her waistline.
6. Rapid weight loss method of Kh?i My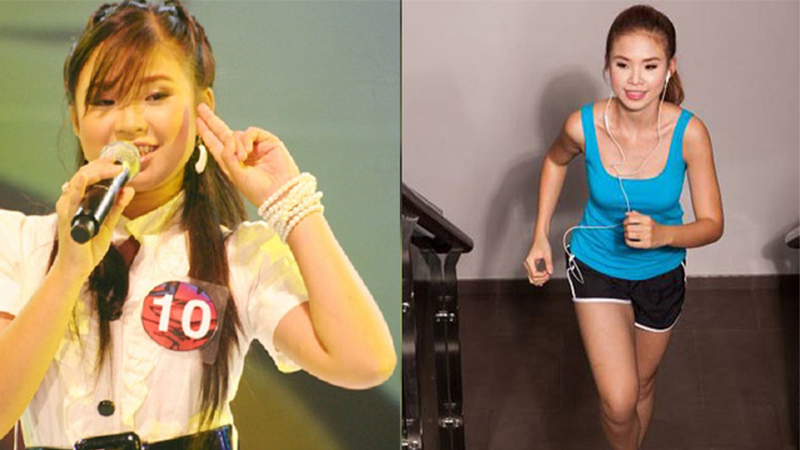 Kh?i My duy trì ch? d? an d? 3 b?a m?t ngày
Kh?i My, who previously weighed 60kg, revealed that she managed to lose 10kg in a short period of time by sticking to a diet that includes 3 meals a day consisting of common food groups such as beans, vegetables, and protein. She incorporates ingredients like tofu, mushrooms, chicken breast, and lettuce, and prepares them in various ways to suit her taste. Additionally, Kh?i My engages in activities such as running, swimming, crunches, and dancing to enhance the effectiveness of her weight loss and promote a more comfortable state of mind.
7. Rapid weight loss method of Minh H?ng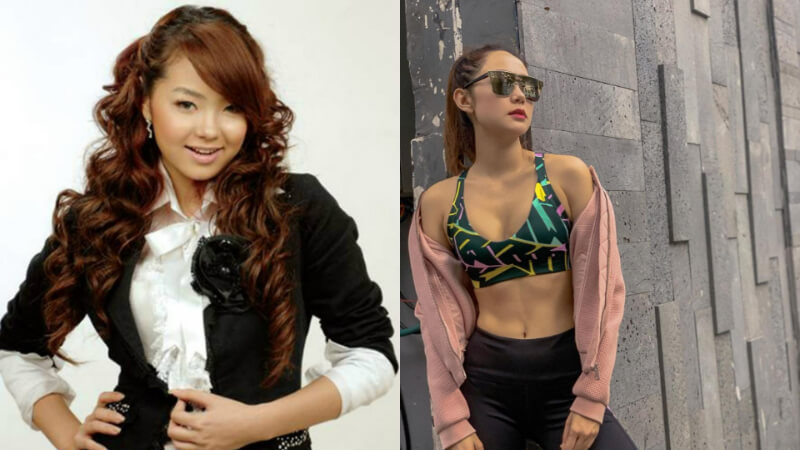 Ca´ch gia?m cân câ´p tô´c cu?a Minh Ha`ng
Minh H?ng, who was affectionately nicknamed "Bé Heo" (Piggy) in the past due to her slightly chubby and cute figure, has recently showcased a slim physique that has earned admiration from many. She credits this transformation to a disciplined approach that involves avoiding carbonated drinks, consuming 2 liters of water daily, and following a daily menu that includes boiled vegetables, mixed salad with vinegar, a small amount of beef, steamed fish, and minimizing starch intake. Maintaining an optimistic attitude and adhering to a regular eating schedule are also key factors that Minh H?ng emphasizes for achieving and maintaining a balanced body weight.
8. Rapid weight loss method in 3 steps
Reduce starch, sugar, and fat
By reducing the consumption of starch, sugar, and fat in your diet, you can lower your calorie intake and alleviate hunger. This dietary adjustment can lead to your body utilizing stored fat as an energy source instead of carbohydrates. It also helps regulate insulin levels, promotes the excretion of excess water and sodium by the kidneys, and reduces water weight, all contributing to weight loss.

Reduce starch, sugar, and fat
Lose weight with protein and vegetables
Increase your intake of high-protein foods: Including the following foods in your diet can aid in weight loss:
Red meat: beef, chicken (breast), pork, lamb
Seafood: salmon, shrimp, squid, oysters
Eggs: including egg whites and yolks
Studies have shown that consuming protein can boost metabolism and burn up to 80-100 extra calories per day. A high-protein diet also has the added benefits of reducing appetite, minimizing late-night snacking, and naturally decreasing daily calorie intake by 441 calories.
Eat low-carb vegetables: Incorporate vegetables like cabbage, broccoli, cauliflower, and tomatoes into your meals. These vegetables provide numerous health benefits, such as being high in fiber, vitamins, and cholesterol-lowering properties, making them ideal for weight loss. The calorie content of these green vegetables should not exceed 20-50 calories per day.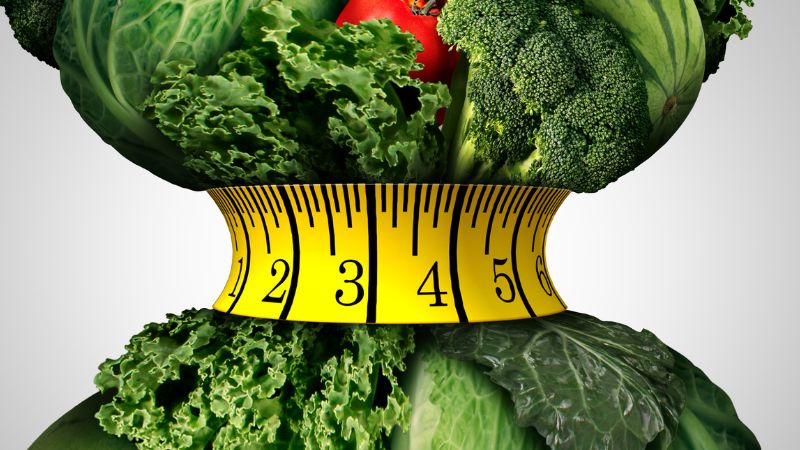 Lose weight with protein, vegetables
Incorporate healthy fats:
Vegetable oils: olive oil, avocado oil, peanut oil, rapeseed oil
Nuts: almonds, walnuts, peanuts, sesame seeds
Fatty fish: salmon, mackerel, tuna, sardines
Including sources of healthy fats in your diet is crucial for weight loss. These good fats offer numerous benefits for heart health, cholesterol regulation, and reducing cravings. Trying to limit fat consumption while following a low-carb diet can lead to fatigue, making it difficult to sustain weight loss efforts.
Increase daily exercise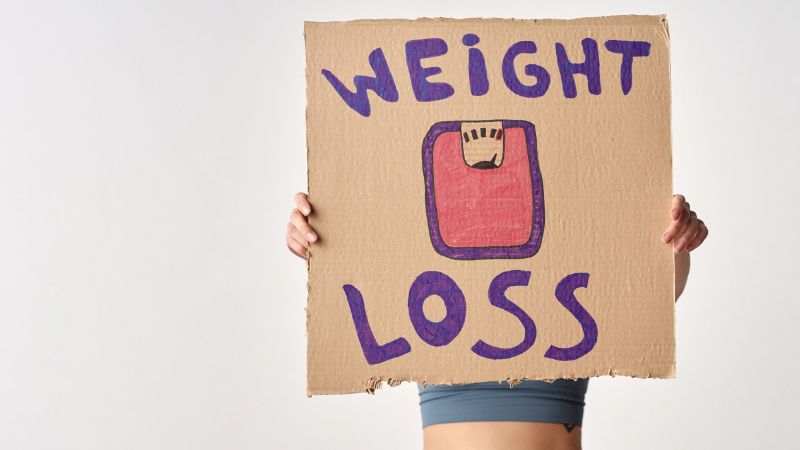 Increase daily exercise
Regular exercise helps burn calories and prevent a slowdown in your metabolism. Engaging in high-intensity exercise can result in significant fat burning and muscle building. If weightlifting isn't your preference, try incorporating cardiovascular exercises like walking, running, cycling, or swimming into your routine. These rhythmic exercises can increase and regulate your heart rate, which boosts your metabolism.
By following these fast weight loss methods used by Vietnamese celebrities, you can achieve your desired balanced body. It's important to choose the approach that suits you best and maintain a positive mindset throughout the process.