The Parisian-chic style has brought a fresh touch to create an eye-catching overall outfit. The fashion taste comes from simple items and just enough accessories, creating a confident and attractive aura full of powerful energy. Some basic pieces representing this style that women can enthusiastically show off in their daily lives are: the little black dress, straight jeans, a breton striped t-shirt, a cardigan sweater, a silk scarf, or a small handbag.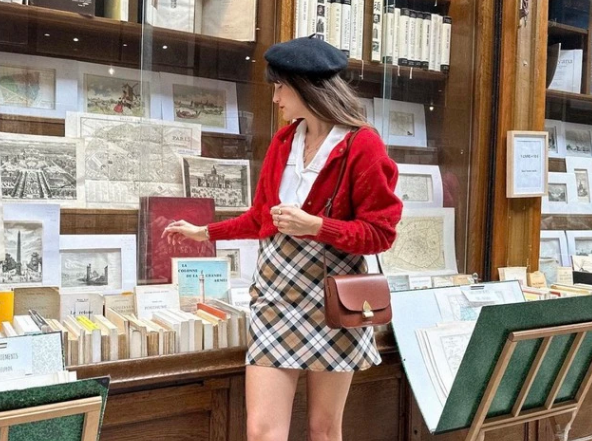 A combination of a red cardigan sweater, a plaid short skirt, and an asymmetric hat exudes a classic yet elegant vibe. By wearing this combination and choosing a French-style café to visit on the weekends, you can easily transform into a Parisian girl.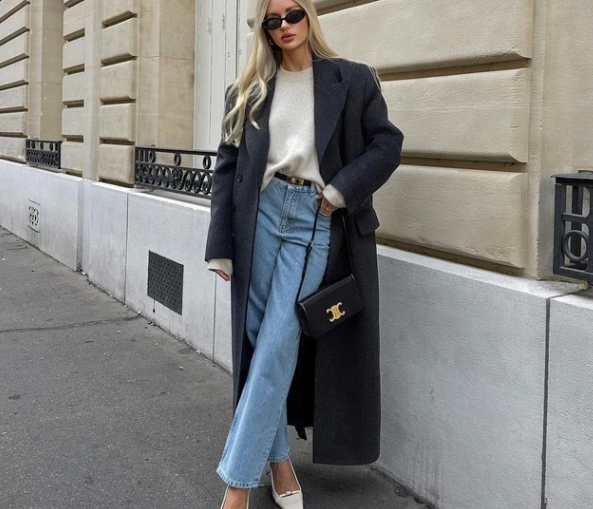 Wearing a trench coat coupled with a solid-color knitted blouse, straight jeans, and high-heeled Mary Jane shoes, you can see how strikingly beautiful you become. Casual, simple, yet extremely attractive, that is the alluring charm of French style.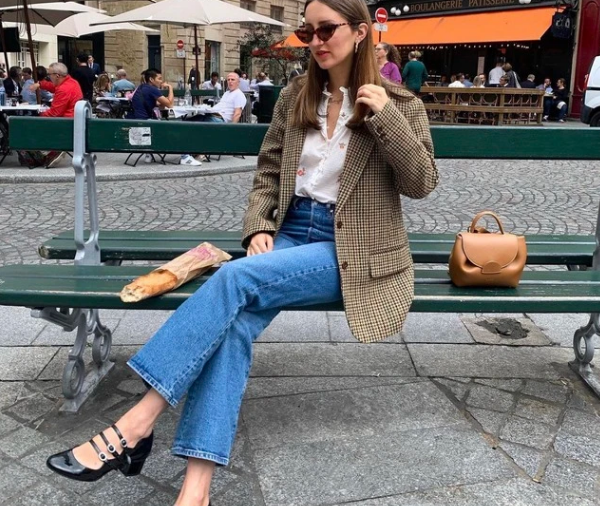 Fashionista Marielle Haon's outfit consists of a striped blazer, classic blue jeans, and a floral embroidered blouse inspired by the romantic beauty of autumn, enhancing the elegant aura of a woman.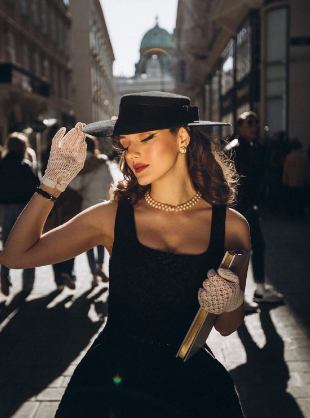 Wearing an all-black ensemble with iconic Parisian-chic items such as a little black dress, a wide-brimmed hat, and bold red lipstick, Anastasiia has created an unmistakable beauty of a true French girl.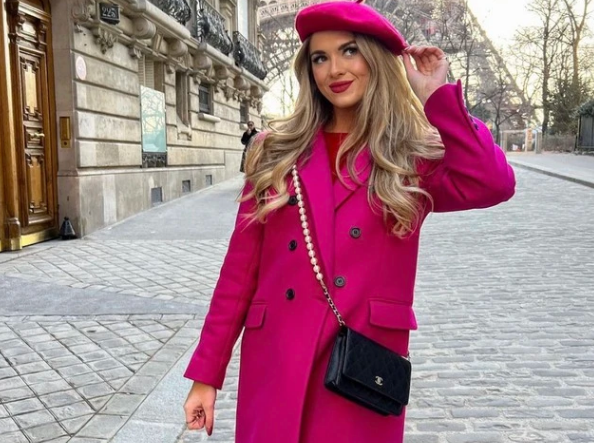 French women are not afraid of vibrant colors. They always know how to stand out and make an impression with current hot trends, such as wearing a complete fuchsia outfit with a long coat, a body-con dress, and a beret.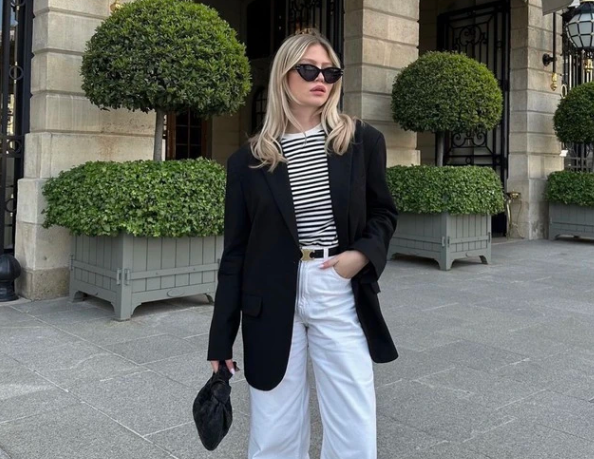 The classic combination of a breton striped t-shirt, a blazer jacket, and white denim jeans creates an outfit that can be easily applied in various situations.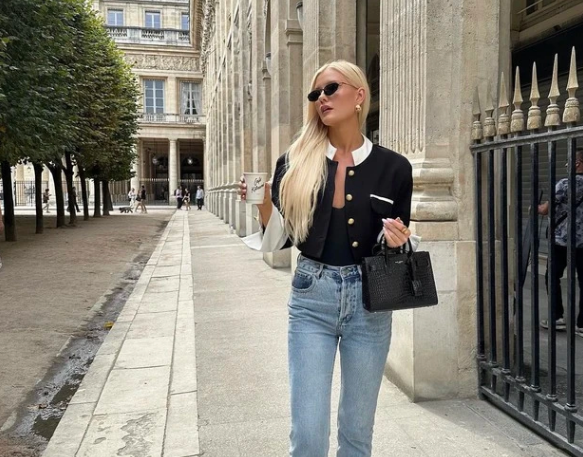 Sometimes, French women transform themselves into an extremely elegant and stylish style. Anna Syren radiates with a short tweed jacket, a tight-fitting turtleneck, and high-waisted jeans.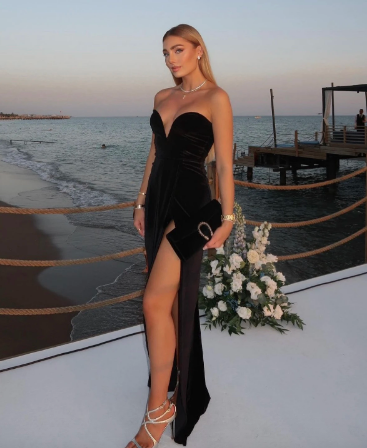 The little black dress is one of the "treasures" of French women and also a favorite item for many women. These minimalistic black dresses still have the ability to showcase the wearer's figure in a seductive and impressive way. Fashionista Marie-Lou Duvillier chooses a sweetheart neckline design with a hacked hem to create an absolute perfect silhouette.