French women love basic fashion items, including blazers. This item brings elegance and modernity to the wearer, suitable for both work and leisure. However, choosing a beautiful blazer is not enough, you also need to mix it skillfully. To have more ideas for a stylish and chic winter outfit, let's refer to 5 types of tops that French women often pair with blazers.
White T-shirt
White T-shirt is a characteristic fashion item of summer but can also be used in winter. This item has the ability to "brighten up" the overall outfit, rejuvenating the entire look. In addition, white T-shirt also ensures harmony and optimizes the body shape. French women often tuck in their white T-shirts when wearing them with blazers, and then accessorize with a belt.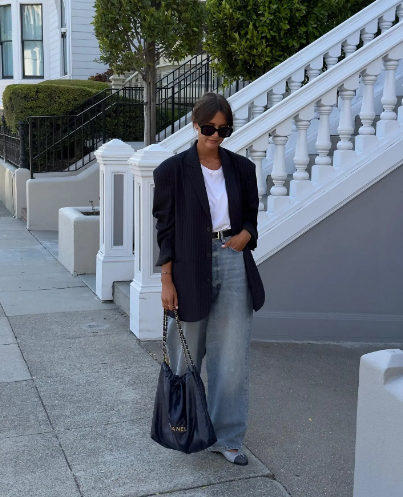 Button-up Shirt
Button-up shirts and blazers both guarantee elegance, sophistication, and refinement. Learn from French women, combine a white button-up shirt with trousers and layer a blazer on top. In addition to a white button-up shirt, you can choose striped shirts or pastel-colored shirts to create prominent highlights for your style. The combination of a button-up shirt + blazer with long pants or skirts ensures that you will be complimented on your beautiful outfit.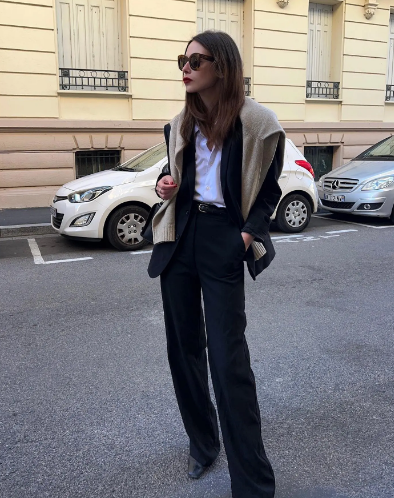 Patterned Top
Sometimes, French women refresh their style by wearing floral or checkered patterned tops underneath a blazer. The age "hacking" effect is enhanced when French women complete their outfit with jeans and sneakers. Wearing a patterned top underneath a blazer not only prevents a messy or "over-the-top" appearance but also adds a touch of elegance.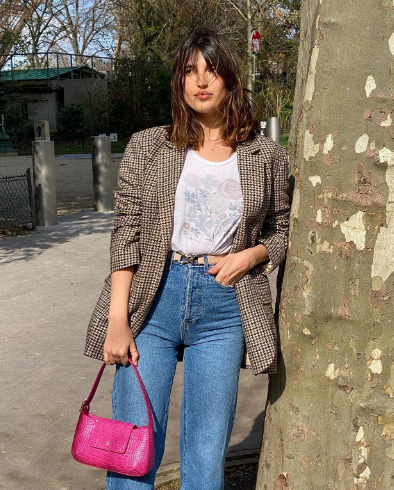 Knit Sweater
When the weather gets colder, wear a knit sweater underneath a blazer to keep warm while still looking stylish and elegant. In addition to neutral-colored knit sweaters, you should choose sweaters in vibrant or pastel colors to diversify and add youthfulness to your style. Moreover, accessories such as delicate necklaces and scarves also create interesting highlights.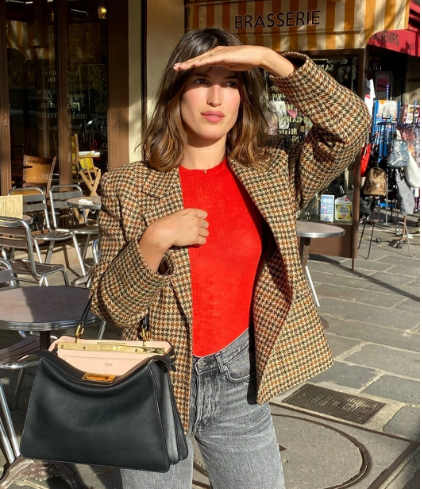 Turtleneck
Layer a turtleneck inside a blazer on extremely cold days to keep warm while still looking sophisticated and chic. Even when choosing a neutral-colored turtleneck and blazer, the wearer's appearance is still attractive. French women often wear combinations such as turtleneck + blazer with trousers or turtleneck + blazer with shorts, these outfits are highly recommended and can be conquered by anyone.