Mooncakes are a traditional dish often enjoyed during the Mid-Autumn Festival. Nowadays, mooncakes come in a variety of flavors, each fragrant and enticing. However, the high fat content in mooncakes can be a concern for many, especially those worried about weight gain. So, how can we enjoy mooncakes without feeling bloated? Let's explore the details in the following article.
1 Choosing Mooncakes and their Ingredients
Currently, popular types of mooncakes include , , and thousand-layer cakes. Among these options, baked and sticky rice mooncakes are considered healthier than thousand-layer cakes because the latter often contain lard filling and are fried, resulting in a higher oil content.
According to Dr. Bibi Chia, a nutrition expert at Raffles Endocrinology and Diabetes Center, it is advisable to prioritize mooncake selection based on ingredients. The ingredients are usually listed on the packaging, from most to least.
Dr. Bibi also advises minimizing calorie and energy intake by choosing mooncakes with little to no sugar. Additionally, it is best to avoid mooncakes with salted eggs to reduce cholesterol intake, especially for individuals with high cholesterol levels or diabetes.
The mooncake's structure is another factor to consider. The softer and smoother the crust, the higher the fat content in the mooncake. It is also important to check the mooncake's expiration date, as the longer it is stored, the higher the sugar content becomes.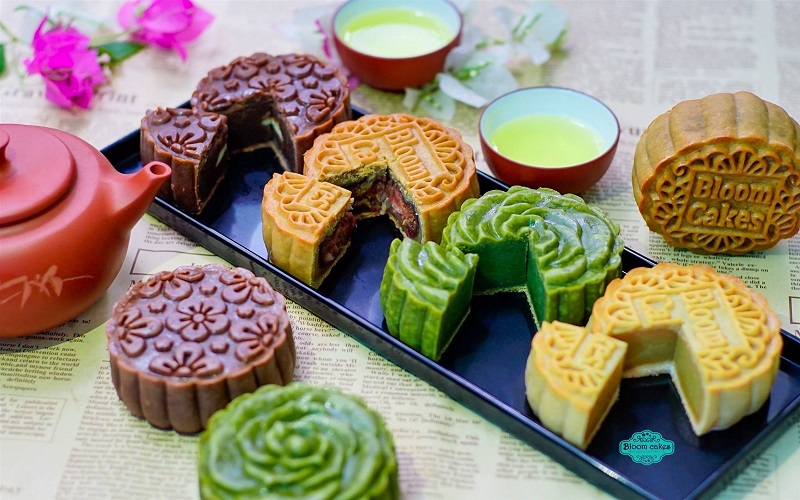 Choosing mooncakes and the ingredients in mooncakes
2 Enjoying Mooncakes for Breakfast
Mooncakes are relatively high in calories, which is why experts often recommend enjoying them for breakfast. The energy from mooncakes can support the body throughout the day. You can also pair mooncakes with or for a more complete and nutritious meal.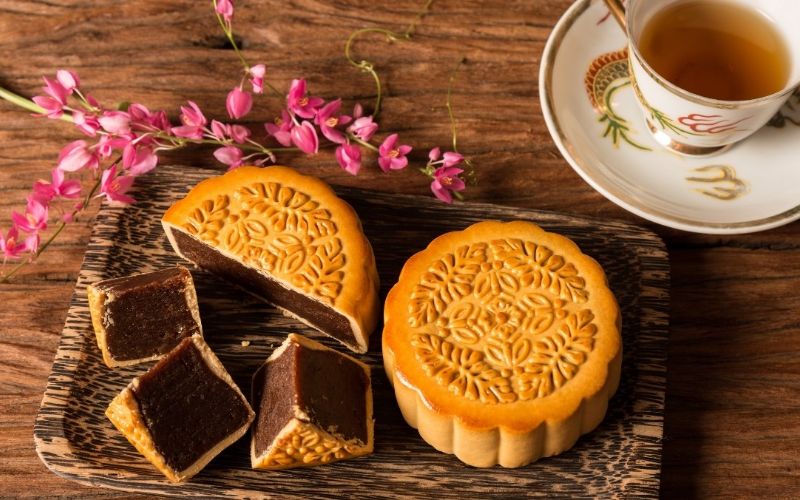 Eating mooncakes for breakfast
3 Pairing Mooncakes with Peppermint Tea or Green Tea
Peppermint tea or green tea can help balance out the sweetness of mooncakes and aid in sugar metabolism. However, it is recommended to drink warm tea below 70 degrees Celsius, as higher temperatures may affect the beneficial compounds present in the tea leaves.
Individuals with stomach issues should also be mindful of their tea consumption, as excessive consumption can have a cooling effect on the stomach.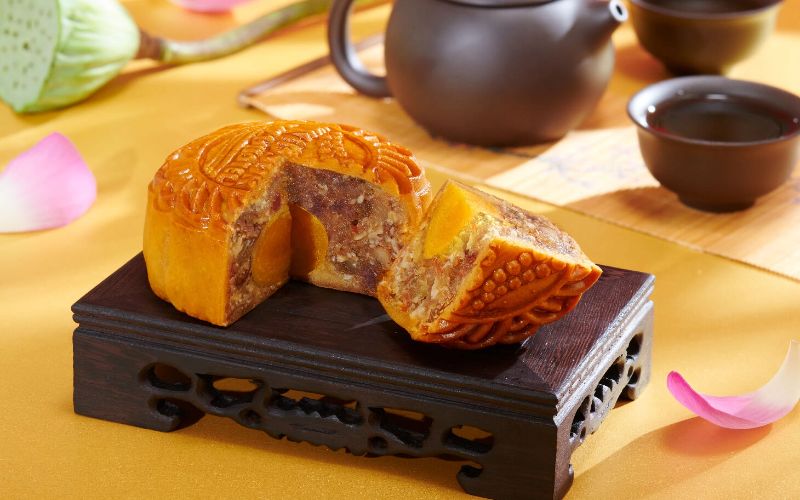 Eating mooncakes with peppermint tea or green tea
4 Controlling Portion Sizes
On average, a large mooncake can contain around 700 calories, with some reaching up to 1000 calories. 100g of mooncake provides approximately 20% of daily energy needs. Therefore, experts advise consuming no more than 100g of mooncake per day. If having mooncake as a snack, limit it to about 1/8th of a mooncake, which is roughly 100 calories.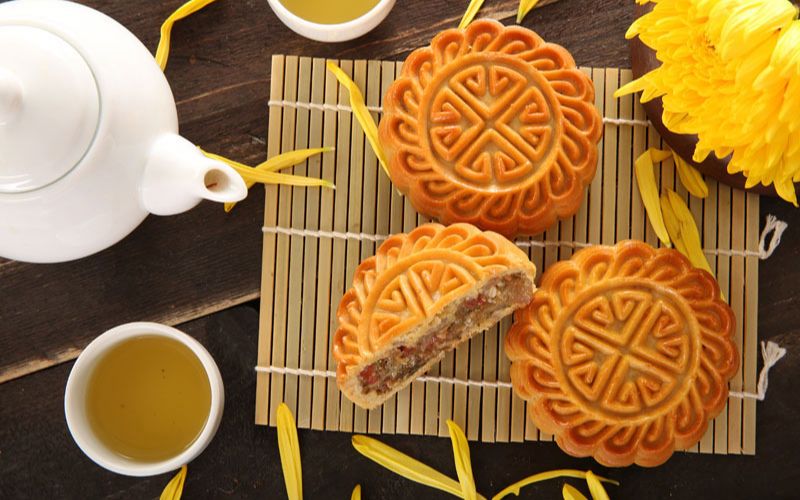 Controlling portion sizes
5 Making Your Own Mooncakes
Making mooncakes at home is one way to have control over the amount of sugar, fat, and calories. A small tip is to reduce artificial sugar and use dried fruits or fruits for natural sweetness in the mooncakes.
Instead of using or regular flour, consider using as it contains more and has a lower glycemic index.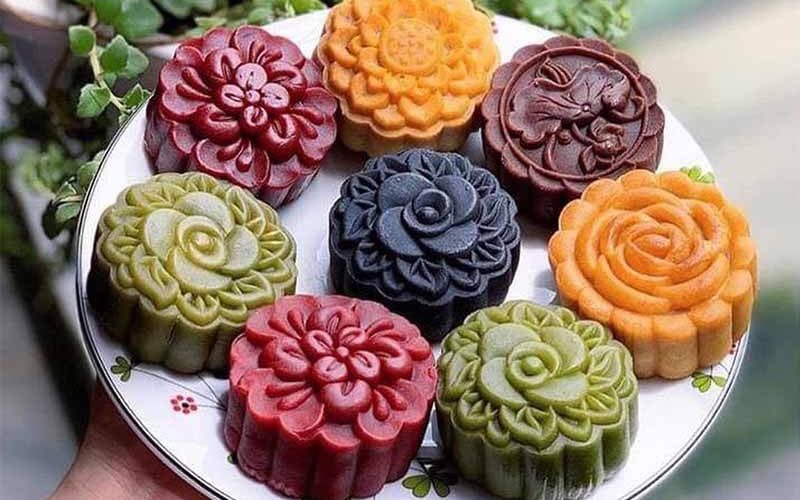 Making mooncakes yourself
In this article, we have shared tips on enjoying mooncakes without worrying about a bloated belly during the Mid-Autumn Festival. We hope these insights provide you with guidance on how to properly enjoy mooncakes while maintaining your body shape.