Causes and Solutions for Different Types of Pimples
Pimples on the Nose and Forehead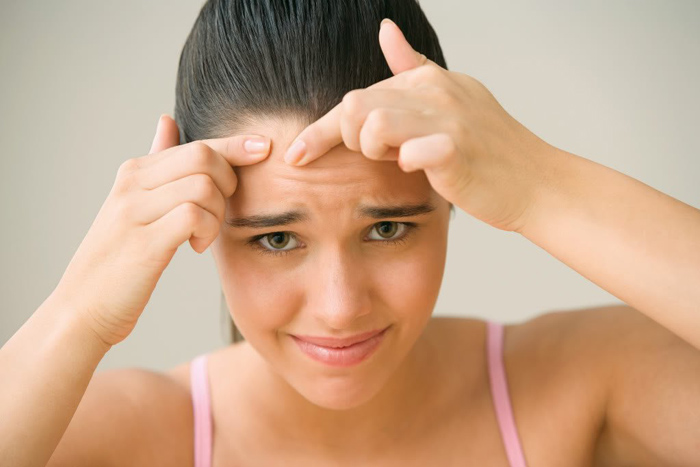 Your girlfriend needs to learn how to relax to reduce stress
Cause: Pimples on the nose and forehead are often caused by stress. When the body is stressed, adrenaline is released, which stimulates the oil glands and leads to increased sebum production, resulting in pimples.
Solution: To prevent pimples, it is crucial to manage stress levels. Finding a balance between work and relaxation is essential. Additionally, using pimple prevention and treatment creams can help avoid pimple outbreaks.
Pimples on the Chin, Jawline, or Neck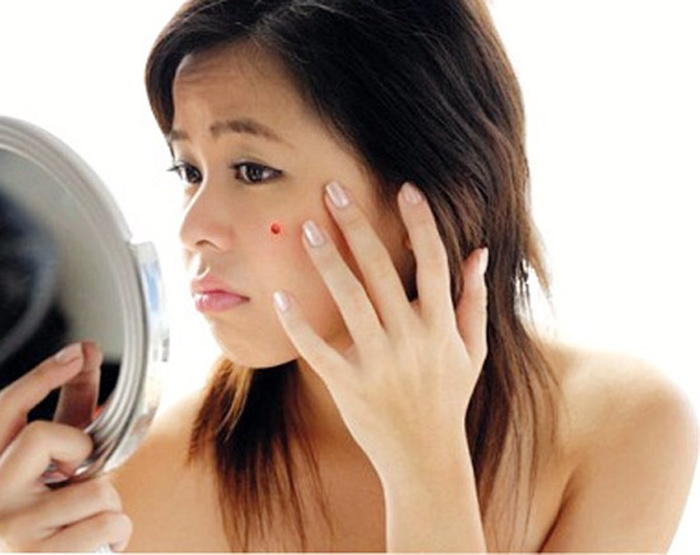 Maintain hygiene on everything that regularly touches your face
Cause: Pimples in these areas are often a result of hormonal changes during the menstrual cycle. Fluctuating hormone levels lead to increased oil production, which can clog pores and cause pimples.
Solution: Maintaining good facial hygiene one week before menstruation can help prevent pimples. Using facial cleansers containing acne-preventing ingredients like benzoyl peroxide or salicylic acid, along with pimple treatment creams, can also be beneficial. If pimples persist, it is recommended to consult a dermatologist for hormone-balancing medications.
Pimples on the Cheeks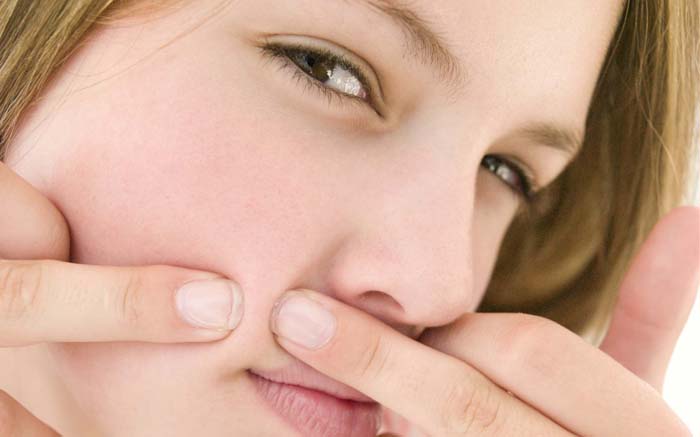 Maintain hygiene on everything that regularly touches your face
Cause: Pimples on the cheeks can be caused by bacteria transferred from various objects that regularly touch the face, such as phone screens, hands, face towels, pillows, and blankets.
Solution: Regularly cleaning phone screens and washing hands thoroughly is essential. Washing pillows, blankets, and face towels regularly helps prevent fungal and bacterial growth. It is important to avoid touching the face with hands, especially for those with sensitive or oily skin.
Pimples along the Hairline
Cause: Pimples along the hairline are often caused by hair care products. Applying fragrant wax or other hair care products too close to the hairline can clog pores and lead to pimples.
Solution: Avoiding contact between hair care products and the forehead area is necessary. Thoroughly washing hands after using hair care products and ensuring proper cleansing of the hairline and areas where hair touches the face can help prevent pimples. Using toner on the hairline area daily can also be beneficial for controlling pimples.
Pimples around the Mouth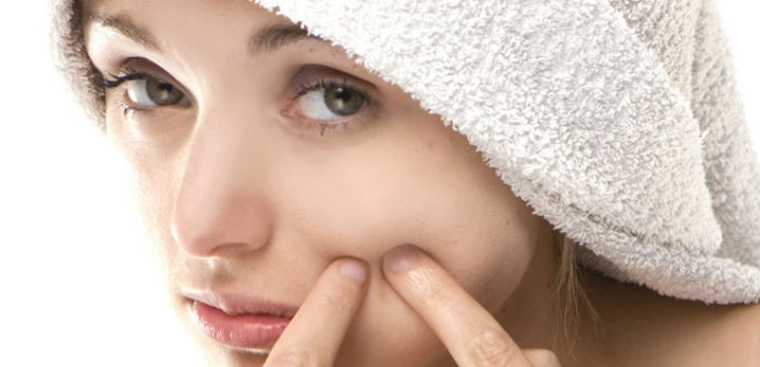 Be careful when eating and drinking to avoid pimples
Cause: Pimples around the mouth can be caused by diet. Residues from acidic foods and oils from fried foods can irritate the skin, leading to inflammation and clogged pores.
Solution: Using wet wipes to clean excess oil after eating, rinsing the mouth, and thoroughly washing hands with soap can help remove acne-causing agents.
Pimples on the Chest and Back
Cause: Pimples on the chest and back can be caused by wearing clothes made of cotton, which absorb sweat and stick to the body. The humid environment created by sweaty cotton shirts provides ideal conditions for acne to thrive.
Solution: Opting for workout clothes made from synthetic fibers like polyester and spandex is recommended. These fabrics allow sweat to escape and evaporate. Avoiding wearing sweat-soaked clothes for extended periods, drying oneself, resting, taking a shower, and changing clothes after exercise can also help prevent pimples.
Knowing the causes of pimples makes prevention easier. Have you successfully prevented pimples using the methods above? Leave a comment below.