1

Can facial steam treat acne?

Acne on the face has many causes, which can be from the subjective and objective sides such as endocrine, or the consequences of unscientific eating and sleeping, or the use of cosmetics of unknown sources. original, poor quality and environmental impact.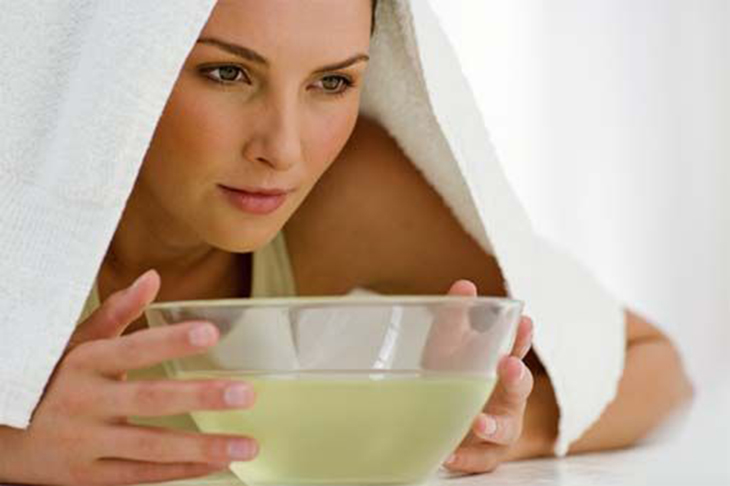 Steam helps to stimulate the activity of the sebaceous glands, helping to open the pores to eliminate toxins and sebum . This helps to limit the formation of acne inflammation. Therefore, acne-prone skin should be steamed every week to purify the skin, helping to accelerate the treatment of acne.
2

The most effective facial steaming methods
Steam your face with lemon and lemongrass
Ingredients : 5-6 lemongrass bulbs, 1 lemon, 1 teaspoon of salt, 1 liter of water.
Doing
Wash the ingredients and the pot in a 1:1:1 ratio . Then, beat the lemongrass to thin, peel the lemon and slice it, then put all the prepared ingredients in a pot with 1 liter of water and boil until the water boils.
The next step, you put the pot of steaming water in front of you and then cover your head with a towel so that the steam rises to your face as much as possible. When the water stops evaporating as well as hot, stop, about 10-15 minutes.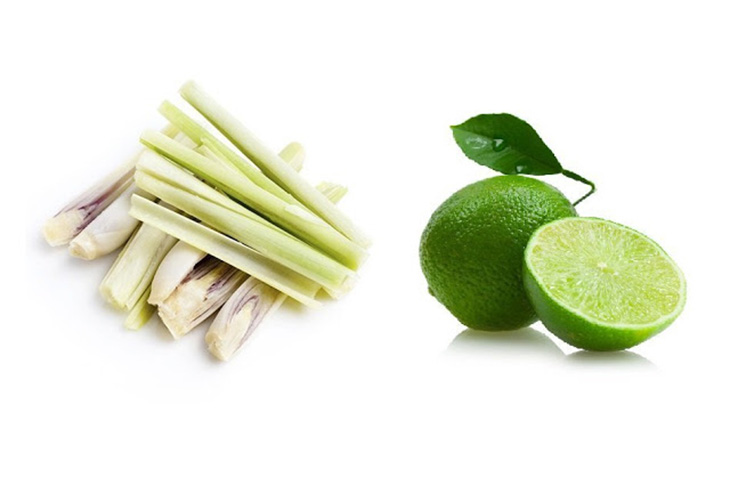 Steam your face with ginger
Ingredients: 1 ginger root, clean water.
Doing
You bring the ginger washed, pounded and then poured 1 liter of water into the pot, then put it on the stove and heat it to evaporate a bit.
Then, take that pot of boiled water and place it on a wide and airy surface and then take a large, dry face towel to cover the head.
Next, slowly open the lid of the pot and bring your face about 30cm away from the pot or wherever you can handle the heat escaping from the pot. Avoid sitting in the sauna too close to a pot of hot water as you can burn yourself.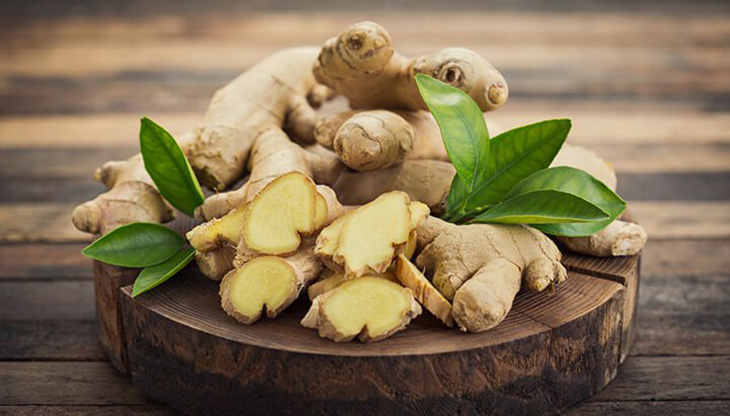 Steam your face with perilla leaves and lemon
Ingredients: A handful of perilla, 1/2 lemon, clean water.
Doing
Wash the perilla leaves and bring to a boil. Pour the boiling water into a small pot. Then, add a pinch of salt and squeeze in 1/2 of the lemon.
After that, clean your face with plain water and then bring your face close to the pot of leaf water so that the hot steam is rising to absorb into your face. The steaming process ends until the leaf juice has cooled down. This time ranges from 10 to 20 minutes.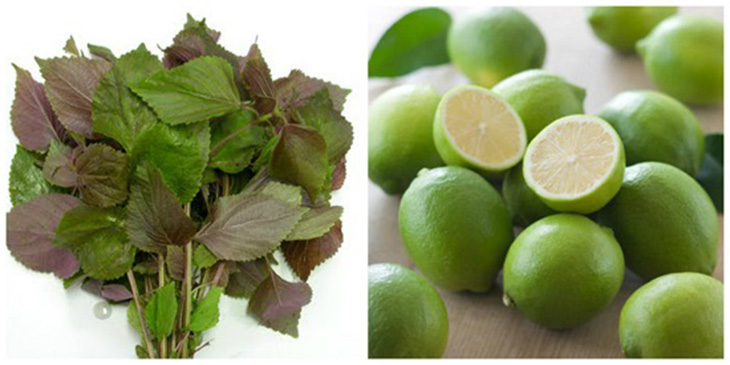 Steam your face with grapefruit peel
Ingredients: Grapefruit peel, clean water.
Doing
Cut grapefruit peel into thin pieces. Pour 1 liter of water and put it on the stove to boil, turn down the heat to let the essence soak into the water.
Next, wrap a towel around your head and steam as usual. Steam your face for about 10 minutes until the water cools down, then stop. Wipe your face clean with a cotton towel and do not need to rinse with water.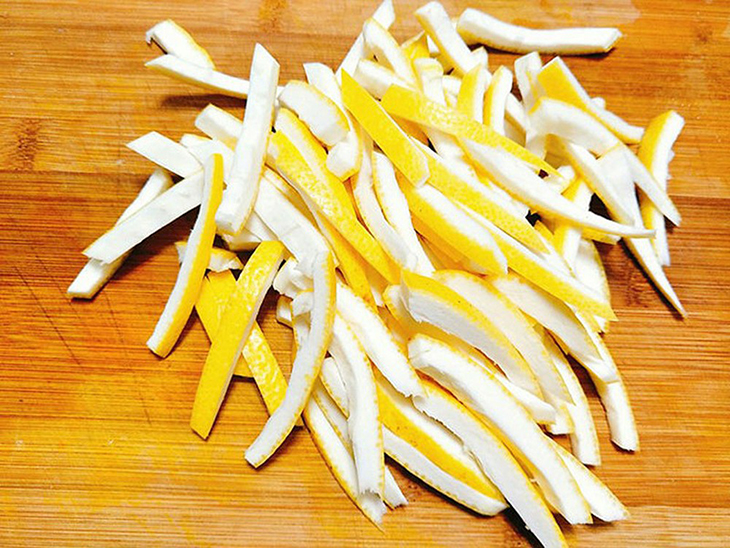 3

Ways to take care of the skin after facial steam

After steaming, you should wait about 10-15 minutes for the pores to begin to close and then wash your face with cool water. Then, pat dry with a soft cotton towel and use a moisturizer or essential oil to gently apply to the skin.

You can also combine with some types of masks to add more nutrients to the skin: such as rose mask, Collagen mask, fresh royal jelly mask, royal jelly mask with very complementary effects. Many nutrients for the skin to help the skin become smooth and youthful.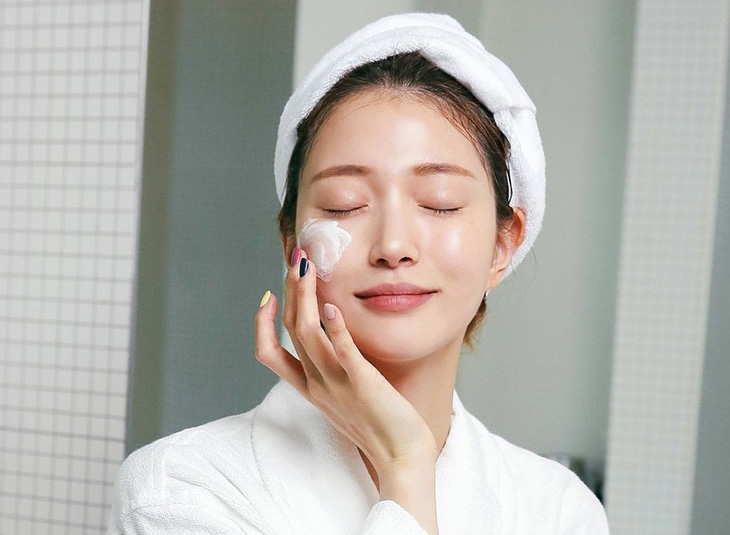 4

Notes when steaming your face
Steaming time
According to experts, you should only steam your face 2-3 times a week , 20 minutes each time is enough. Absolutely do not overdo the facial steaming will make the pores expand larger, making the facial skin lack of smoothness, easily accumulating dirt and bacteria.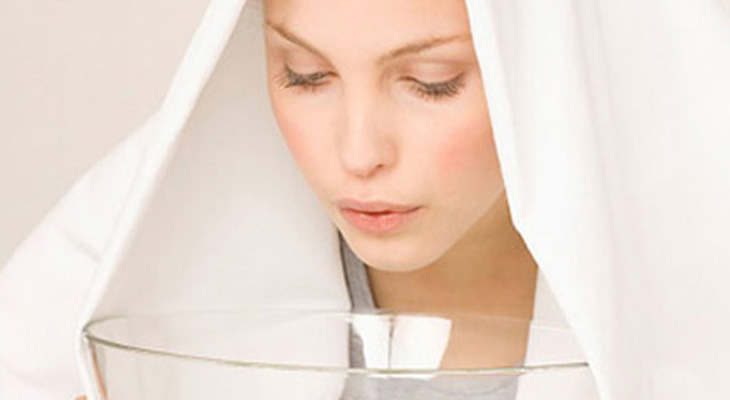 Skin Type
Depending on the skin and skin condition, the time of steaming or the ingredients put into the steaming pot is different, but facial steaming should not be more than 20 minutes.
Dry skin : Facial steaming for about 5 minutes is best, you can use coconut oil, olive oil, almond oil or children's bath oil for the best effect.
Oily skin : Steam for about 10-15 minutes .
Combination skin: Steam for about 10-15 minutes, you can add rose water, or rose petals to the pot of water to achieve the effect.
Acne skin: Steam for about 10 minutes , you can add lemongrass to the steaming water to increase its antiseptic properties, good for the skin.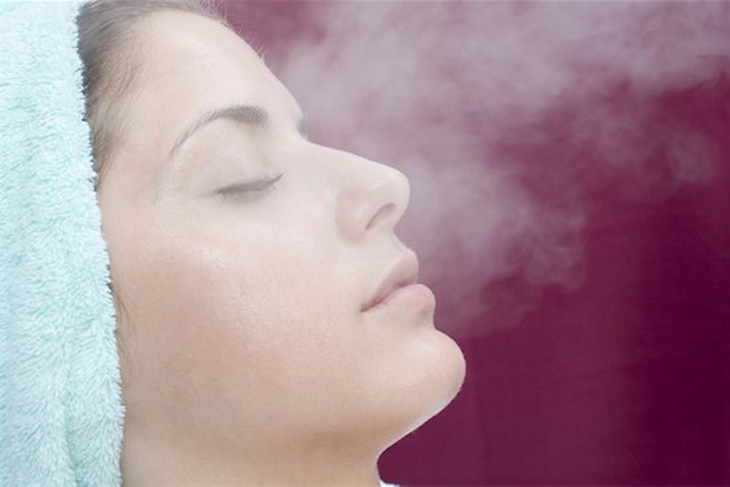 In addition, you can also refer to some facial steamers to make the steaming process simpler and safer.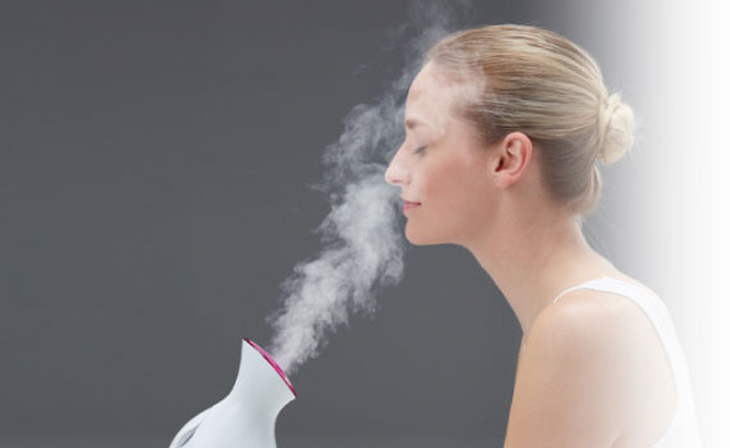 Above is information on how to properly steam your face to help treat acne and brighten skin that Dien May Xanh shares with you. If you have any questions, please leave information below the article.