Despite her busy travel schedule, Jennie from Blackpink always maintains a fresh and slim face, without any signs of fatigue or jet lag. The Blackpink member has shared a "secret weapon" for reducing puffiness before going on stage, and that is using ice water. Let's find out more.
1Prepare the ingredients
A basin of water
A few ice cubes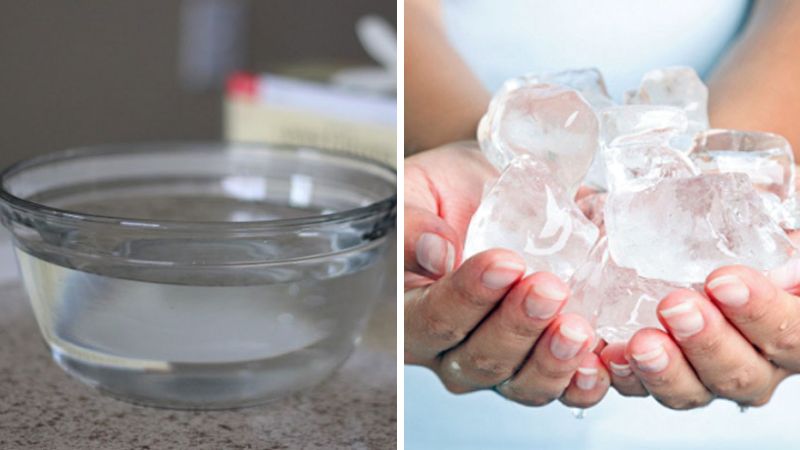 Prepare the ingredients
2How to do

Step 1
Before starting the makeup process, dip your hands into the basin of water and rub your hands with a few ice cubes.

Step 2
Gently massage your face with your cold hands.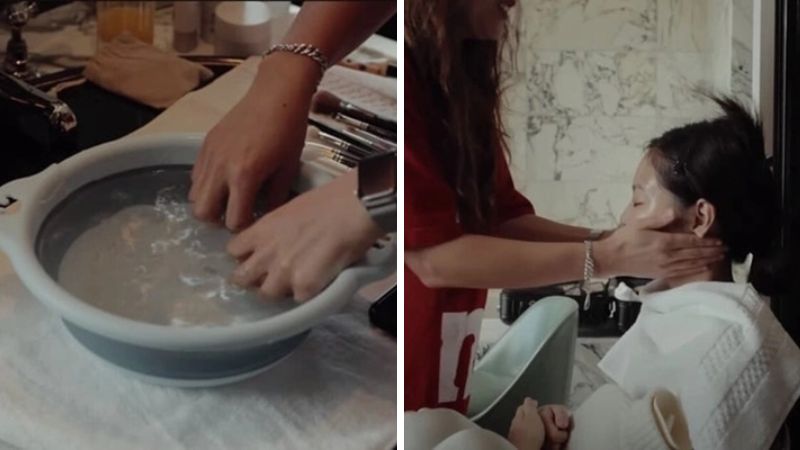 Dip your hands in the water and massage your face with cold hands

Step 3
Next, dip your face into the cold water for a few seconds to reduce puffiness and make your face slimmer and firmer before applying makeup.

Step 4
Finally, use a clean tissue to dry your face.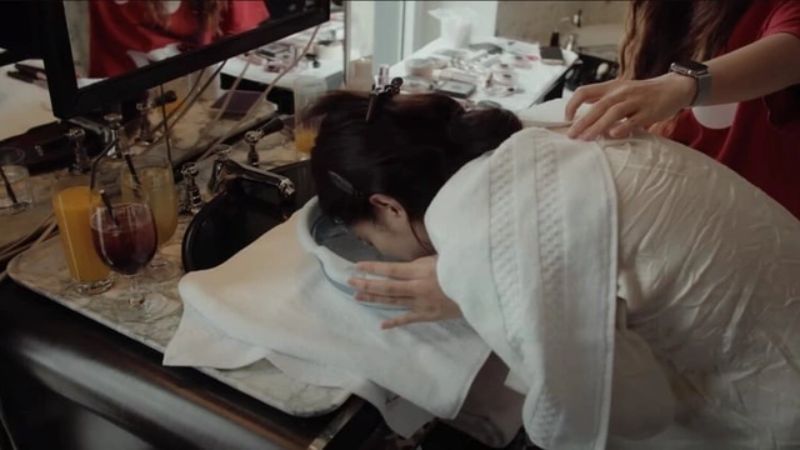 Dip your face in the water
3Benefits
This method helps to shrink pores and enhance skin elasticity. Not only does it effectively remove dead skin cells under the effect of cold water, but it also provides necessary moisture for the skin.
Moreover, the cold compress helps to contract blood vessels, reducing fluid accumulation and swelling on the skin, which minimizes puffiness. Thanks to this method, Blackpink's member has a firm, smooth, and flawless skin.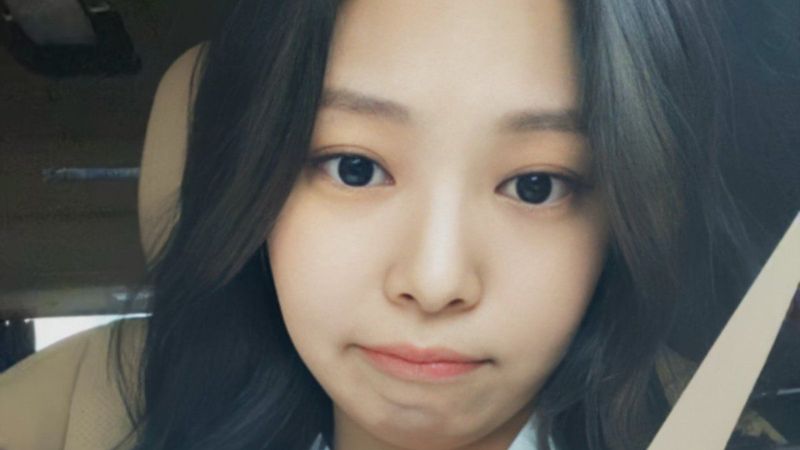 Reduce puffiness, tighten and smooth the skin with ice water
4Other beauty methods applied by Jennie (Blackpink)
Aside from using the cold compress method, Jennie (Blackpink) also has a unique beauty habit of applying face masks twice a day to improve her skin. However, she has reduced the frequency of using face masks over time. Currently, she still regularly applies face masks, even daily, but not as frequently as before.
Jennie also pays special attention to cleaning her skin, with a double cleansing habit: first using an oil-based cleanser, then washing her face again with a water-based cleanser. This ensures that there are no leftover makeup or impurities on her face before going to bed.
In addition, Jennie emphasizes nourishing her skin from the inside by consuming rich and fresh foods and smoothies. She prioritizes these types of foods to keep her skin moisturized and fresh. She also limits her salt intake to avoid facial puffiness.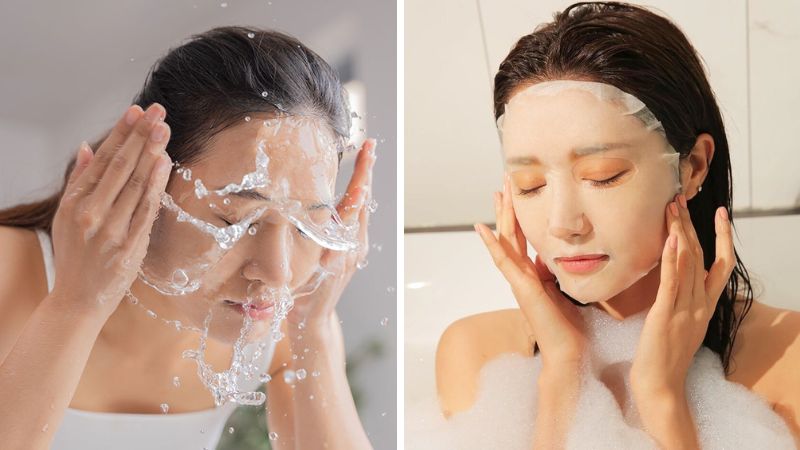 Emphasize skin cleansing and applying face masks
Thanks to reducing facial puffiness with ice water, Jennie (Blackpink) always maintains a fresh and radiant appearance on stage. This simple beauty habit helps her maintain flawless beauty and be confident in every step. These simple secrets from the Kpop star can serve as inspiration and learning for us in our daily facial care.