1

Causes of dark lips

Dark lips can stem from many different causes. Dark lips not only make your face less sharp and lack "life". Although you can cover them with lipstick color, this will greatly affect the aesthetics, making it difficult for women to apply makeup.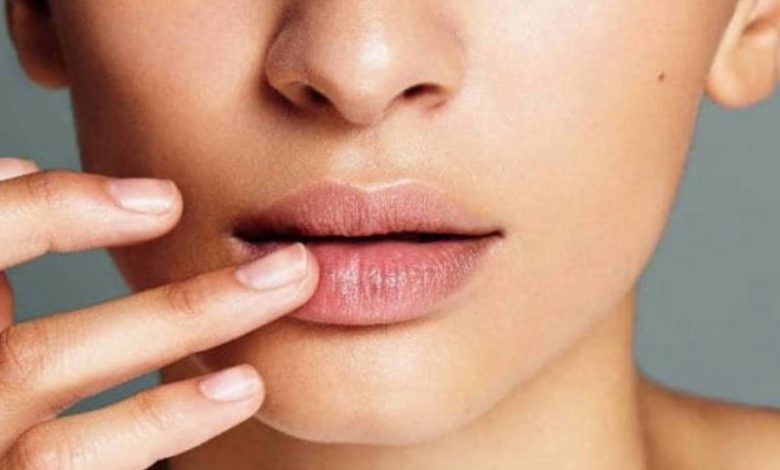 There are many causes of lip discoloration or darkening of the lips, but one of the main causes of dull lips can be mentioned as follows:
Lack of moisture : Lips that do not provide the necessary moisture will easily make your lips dry and lead to peeling of the lips, making the lips easy to silver and dull.
Unhealthy lifestyle : Tobacco and alcohol are the major causes of lip discoloration. Because tobacco and alcohol contain acids and substances that cause darkening of the lips. Using these substances for a while will make your lips dark and lifeless.
Sunlight : This is also one of the causes of dark lips. Lip skin is also one of the most sensitive skin types to the sun. Therefore, if you do not know how to take care of your lips when exposed to the sun, the possibility of dark lips will be quite high.
Pathology : In addition to the above causes, this is also one of the reasons why your lips are less sharp. The disease can cause hyperpigmentation of the skin and lips, making them look dark or black on the inside and sometimes on the outside.
2

Some effective ways to treat dark lips with natural ingredients at home
Lemon and honey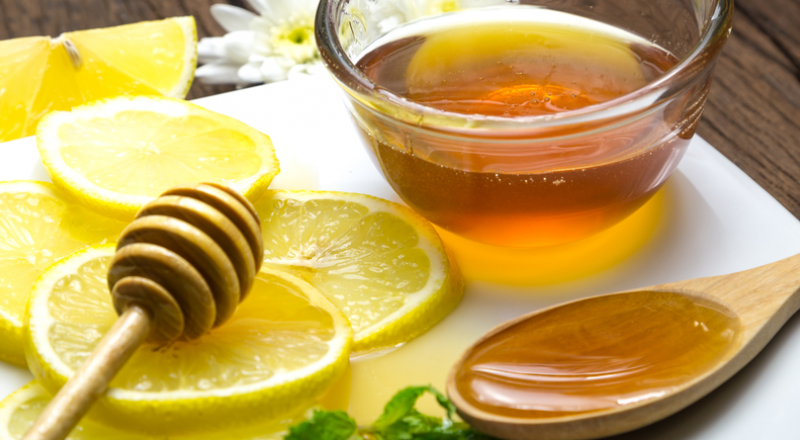 Vitamin C in lemon helps to balance pigmentation. In addition, lemon also contains a lot of citrid acid, which has the effect of exfoliating the lips, treating dark lips to bring back the inherent color of the lips and repelling dark spots and dark spots on the lips. Honey is one of the substances that help soften the lips, above all, the glycerin in lemon will help maintain moisture for the lips.
Doing
Step 1 : Mix a teaspoon of honey and a few drops of lemon juice. Then stir the mixture to combine.
Step 2: Next, apply this mixture on your lips and keep it for 1 hour and then wash it off with clean water.
Do this 2-3 times a week , you will see your lips become fresher and reduce your dark lips.
Turmeric powder and fresh milk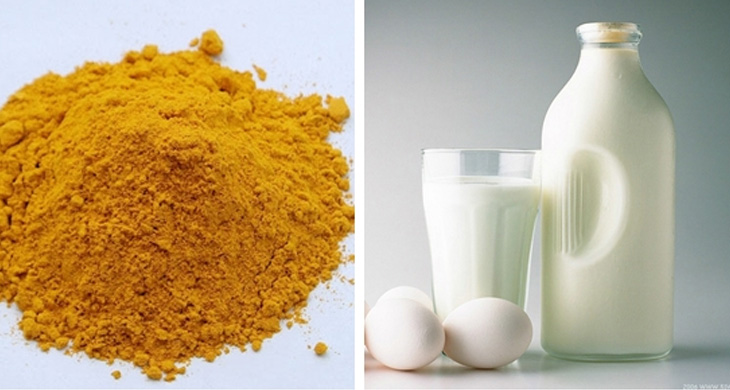 Research shows that turmeric can act as a melanin inhibitor. Therefore, they have the ability to help your lips reduce darkening, making them brighter and more radiant.
Doing
Step 1 : Mix 1 teaspoon of turmeric powder and 2 tablespoons of fresh milk, mix well to create a paste.
Step 2 : Next, use your hands to gently apply this mixture on your lips. Then leave this mixture on your lips for 5 minutes and then wash it off with water.
Step 3 : Finally, you moisturize your lips with a moisturizing lipstick to make them more rosy.
Doing this 2-3 times a week will help your lips reduce darkening and help your lips pink after a period of use.
Baking Soda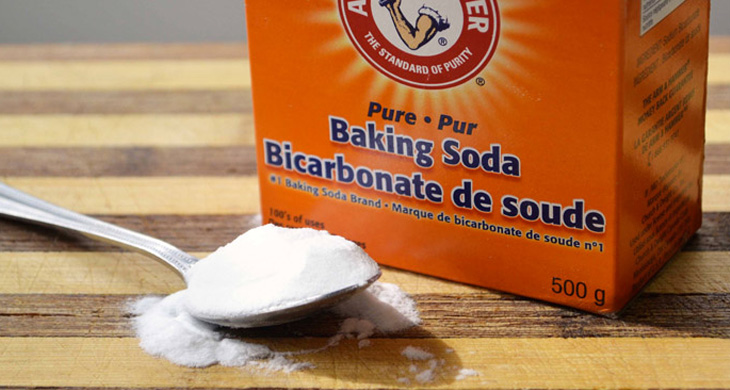 materials are not too strange for housewives. In addition to whitening teeth, used in baking, baking soda also works to treat dark lips effectively.
Doing
Step 1: Prepare a cup of water that is warm enough, not too hot. Wash your lips with warm water first.
Step 2 : Once you have cleaned your lips, it's time to exfoliate. You can refer to many different ways of exfoliating such as using natural ingredients or using a lip balm to exfoliate and leave your lips for 5 to 7 minutes.
Step 3: Use a soft toothbrush or a soft cotton towel soaked in warm water to gently rub the lips, removing all the dead cells around.
Step 4: Next is to use baking soda. You take the right amount of soda powder to use, add 3 to 4 drops of lemon juice . Pay attention to adding the amount of ingredients so that the mixture creates a certain consistency.
Step 5: Use your hands to gently rub the mixture on your lips, let your lips relax for 15 to 20 minutes . Then wash with warm water first, dry and then start rinsing with cold water.
Apply the above formula to your lips 2-3 times a week.
Coconut oil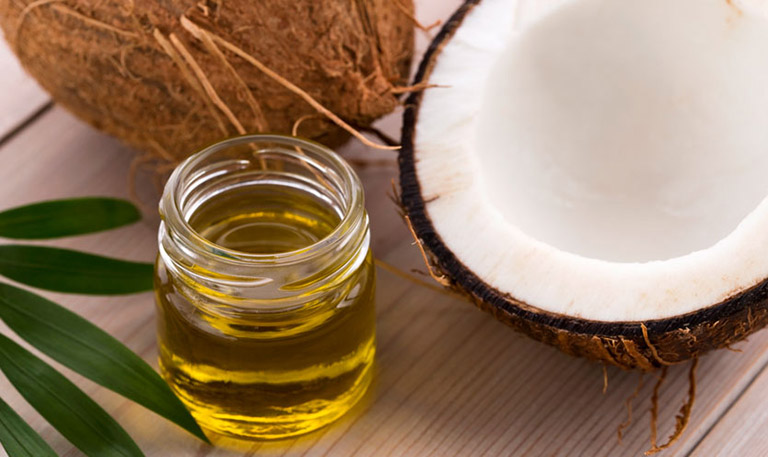 Coconut oil is an ingredient that contains a lot of vitamins A, E and beauty nutrients to nourish pink, softer lips. When combining coconut oil with honey and brown sugar, it will contribute to providing the necessary moisture , helping the lips to never be dry and cracked, and at the same time, help to exfoliate the lips and remove the dark spots. dark, for rosy lips.
Doing:
Step 1 : Mix honey and coconut oil in a glass bowl, put in a water bath or steam to dissolve the coconut oil and honey into a homogeneous solution.
Step 2: Add 2 tablespoons of brown sugar to the above mixture and stir well until you get a paste
Step 3 : Before going to bed, clean your lips with warm water, then apply the mixture on your lips, then gently massage your lips and leave this mixture overnight.
Step 4: The next morning, rinse with cold water, use a soft towel to wipe again to remove all remaining dead cells on the skin.
Apply this method 2-3 times a week for best results. After 2 weeks you will have smooth, rosy lips like a baby's lips.
Gac oil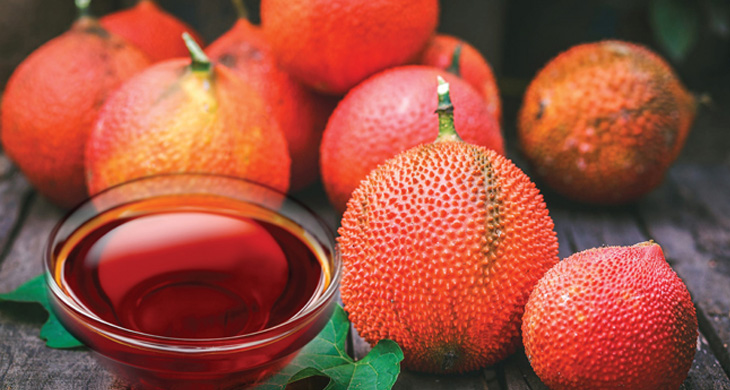 Gac oil not only provides the body with many nutrients, but it also works to improve the color of the lips. Lips after being exfoliated will easily absorb the nutrients in Gac oil, so the effect of treating dark lips is also enhanced.
To do this, do the following:
Step 1: Mix 1 teaspoon of sugar, 1 teaspoon of lemon juice and 1 teaspoon of pure honey in a small bowl to form an exfoliating mixture.
Step 2: Use this mixture to gently rub your lips, paying attention to rub more at the lip line to effectively exfoliate. Do this continuously for 2-3 minutes.
Step 3: Rinse with plain water and pat dry.
Step 4: Apply Gac oil on lips, gently massage for 10-15 minutes for Gac oil to penetrate into the lips.
3

Notes to help keep lips pink and avoid dark lips

Treating dark lips is a long process, requiring persistence. So, girls, please work hard to implement the method of treating dark lips that you set out, avoiding the mentality of being in a hurry. Depending on the cause, dark lips can be prevented by using at-home skin care solutions.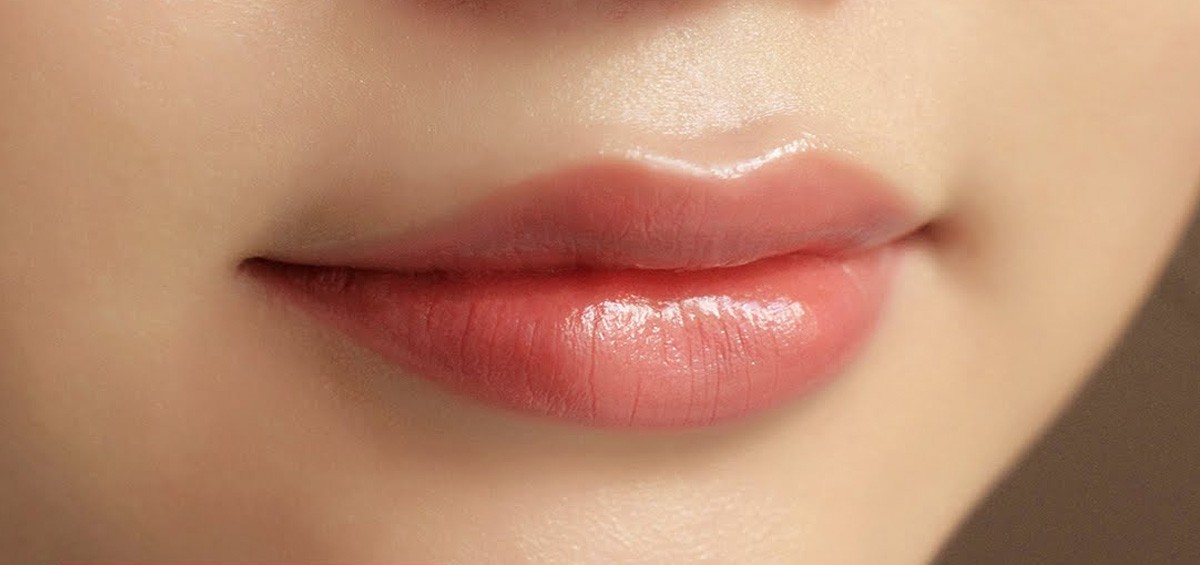 To avoid causing dark lips, you should refer to some of the following notes to help your lips stay rosy and radiant:
Quitting smoking is quite difficult, but not impossible. You can talk to your doctor to come up with a smoking cessation plan that's right for you.
Limit sun exposure and choose a balm that contains sunscreen.
Protect your face and lips from the sun with a wide-brimmed hat
Build a suitable diet , supplement vitamins and minerals for the body by eating lots of green vegetables, tubers, fruits, fruits in daily meals.
Pay attention to regular lip care by exfoliating the lips, combined with daily moisturizing and lip balm.
Finally, you should choose for yourself a quality and safe lipstick to help your lips pink, fresh and radiant.
These tips will help you own smooth, rosy, radiant lips. Let us know your results after using it. Good luck!