1

Choose the right outfit
Skin
A white wool dress , with blue or red accessories like a reindeer mane, or red socks will definitely make her a princess.
Next is a blue, red sweater or Christmas motifs such as snowflakes, pine trees, or plaid sour ton , with a white or red wool scarf, which is enough to make your photo stand out. .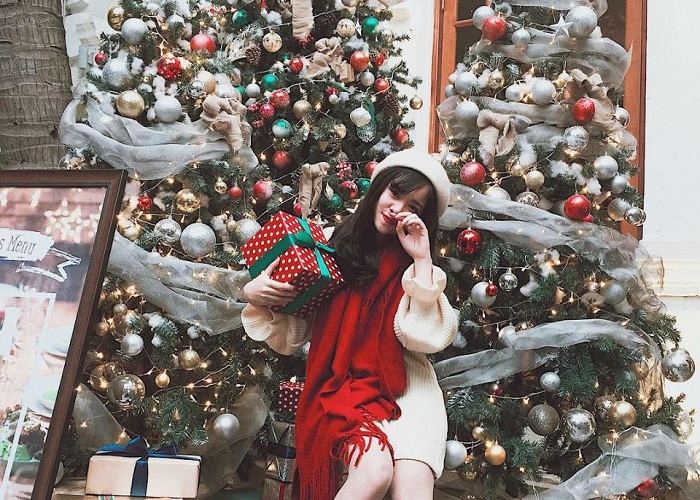 How to make up?
In addition to the costumes, an important part is the highlight of the dew-pink, orange -toned makeup, and the red lips to welcome a very sweet Christmas.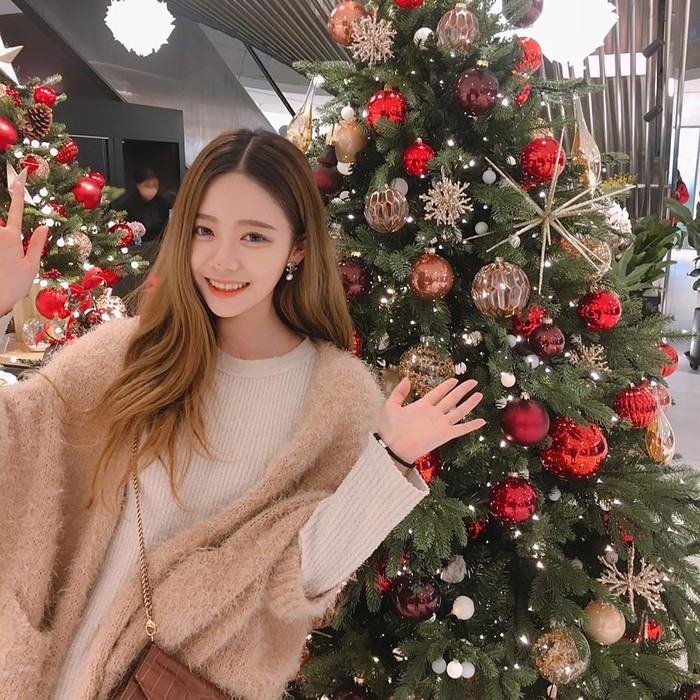 2

Places with Christmas trees in Ho Chi Minh

On the occasion of Christmas, the churches have been decorated extremely splendidly , with golden lights, flashing lights, giant Christmas trees, or ornate rock caves, which will definitely be an impressive backgroud for the set. your picture.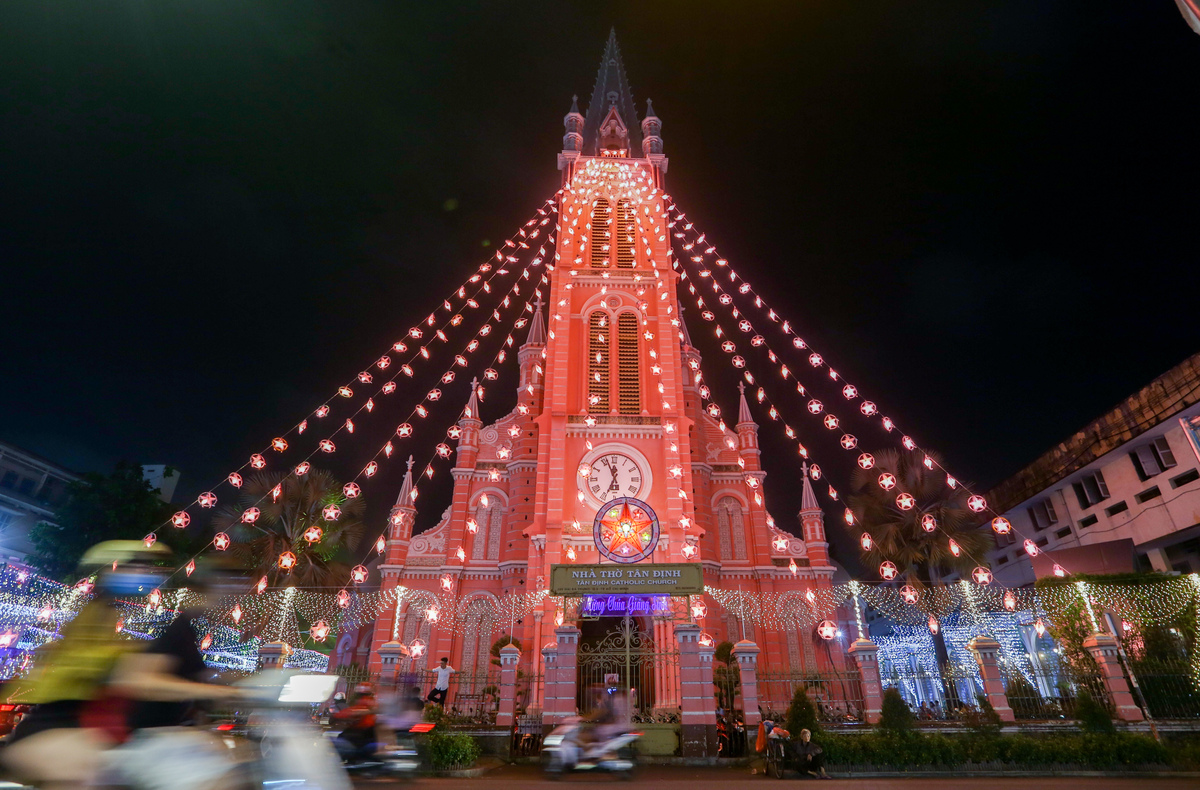 The illustration is Tan Dinh Church at Christmas time
Shopping centers are also ideal Christmas photo locations for you. Giant tall pine trees are placed in the main hall, or gift boxes are taller than people, with snowmen or sparkling snowflakes.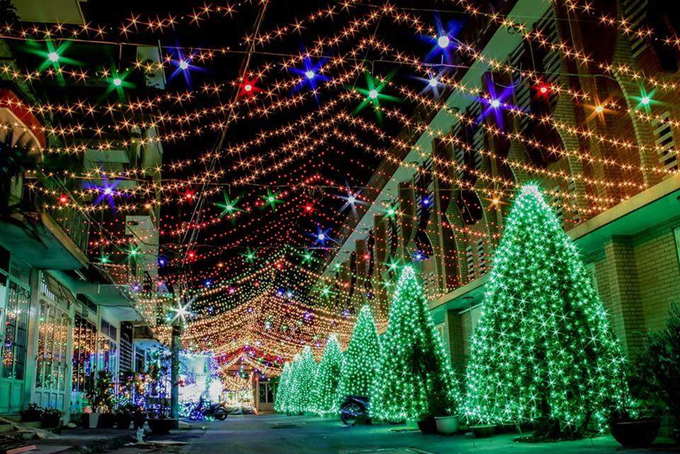 In Ho Chi Minh City, you can go to the following places : Notre-Dame Cathedral, Nguyen Hue pedestrian street, Bitexco building, Tan Dinh church (District 1), Pham The Hien religious neighborhood (District 8) Phu My Hung urban area (District 7), … Shopping centers such as Vincom Center, Parkson, Takashimaya, Diamond Plaza, …
3

Your charisma will decide for the shimmering, eye-catching photos

The attitude and the way of posing determine all the success of the photo. A few examples that can help you capture eye-catching photos are as follows:

– Cute pose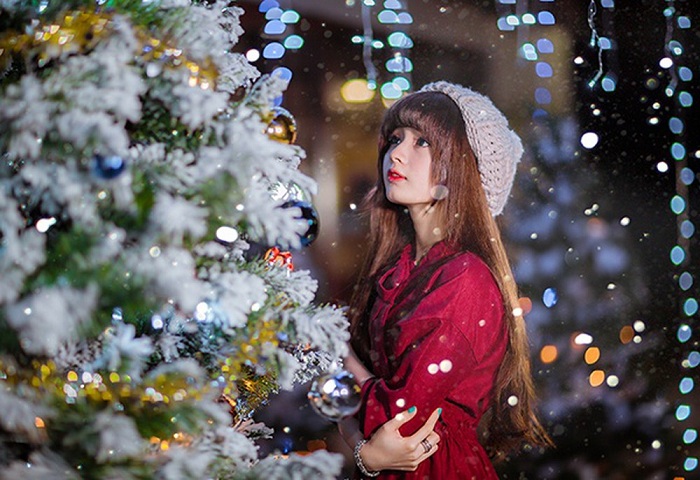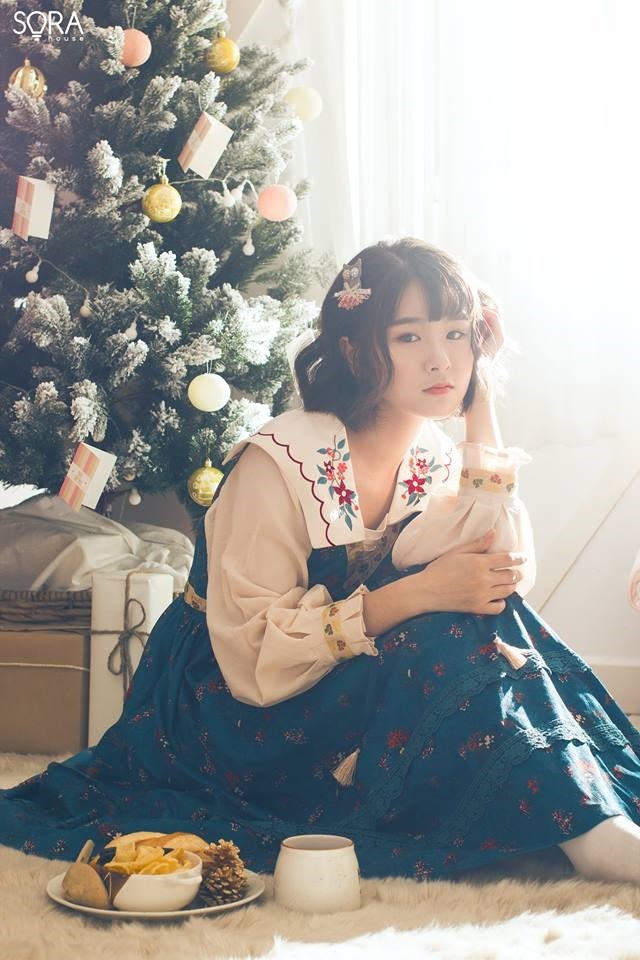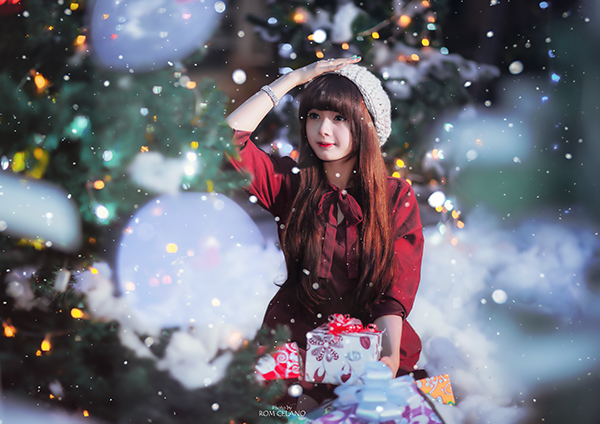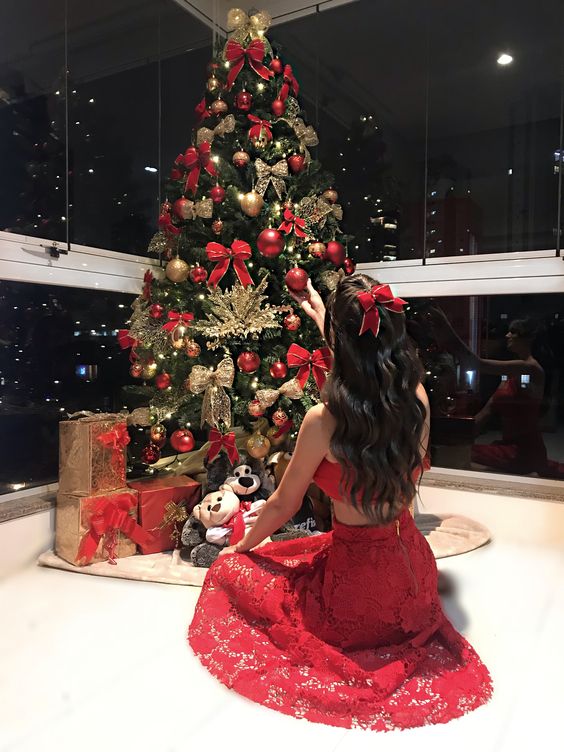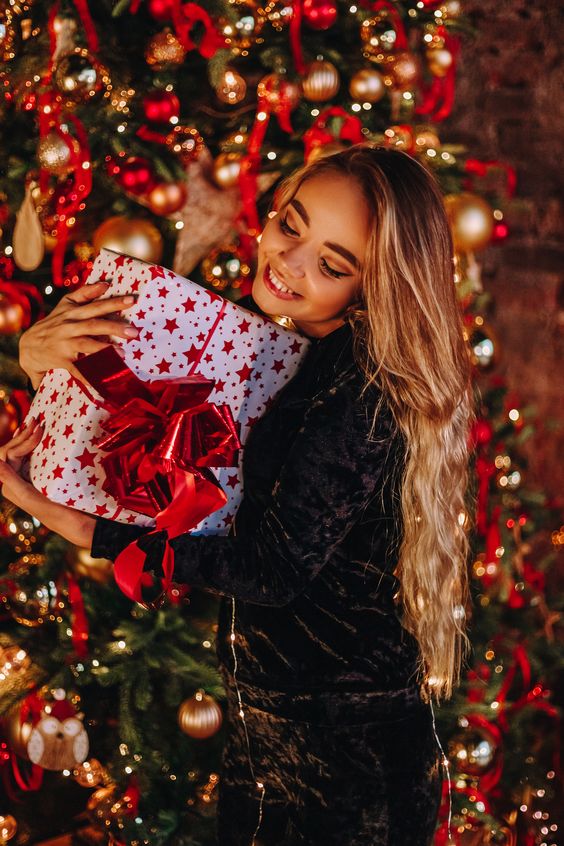 – Personality shooting style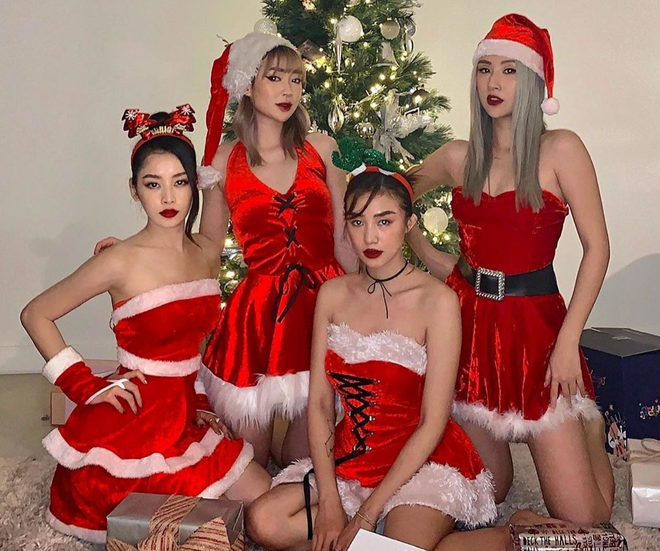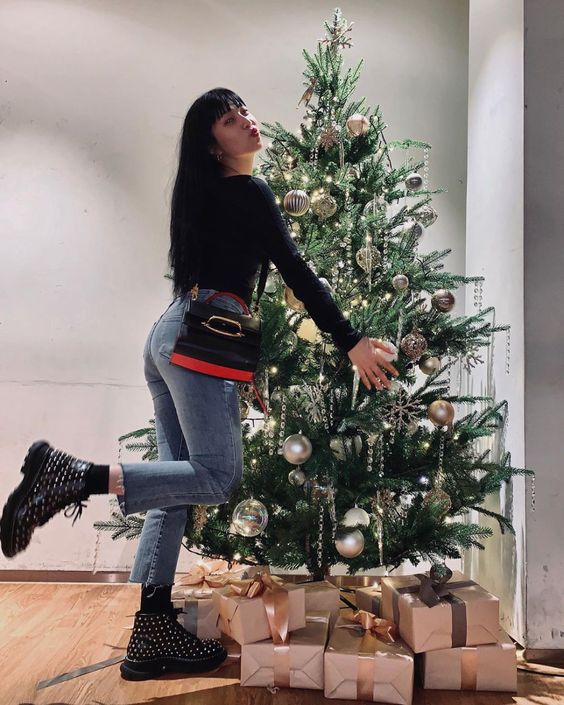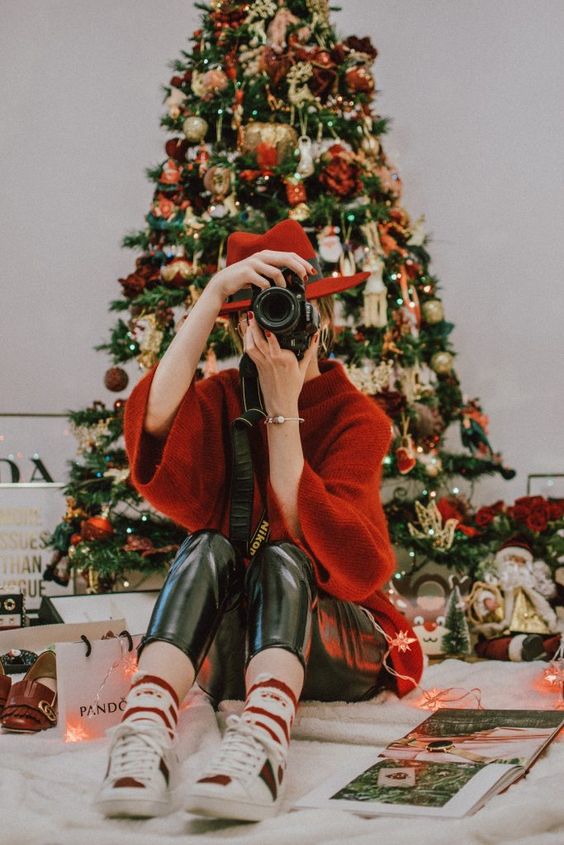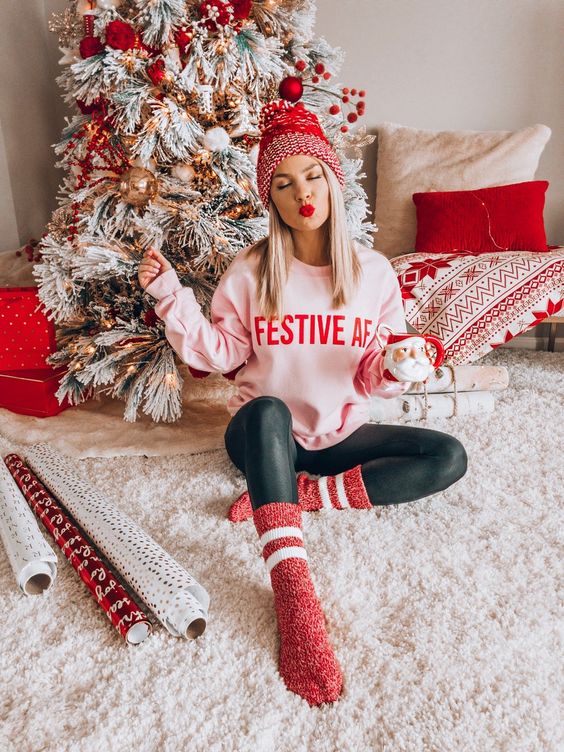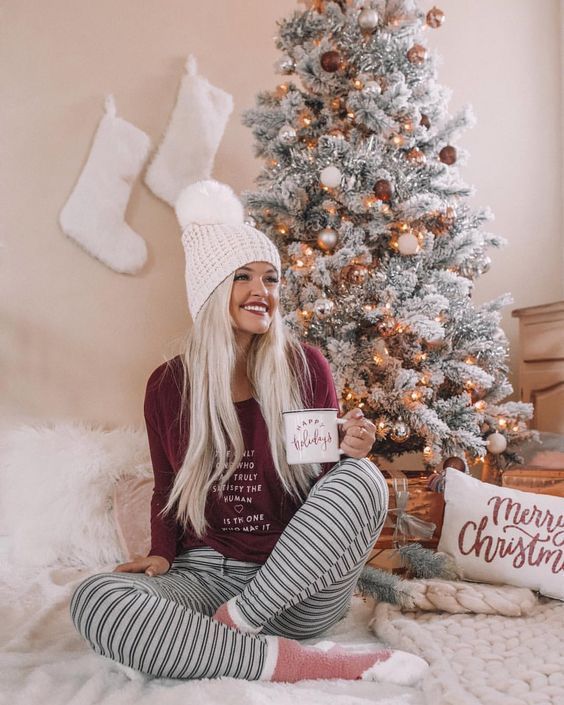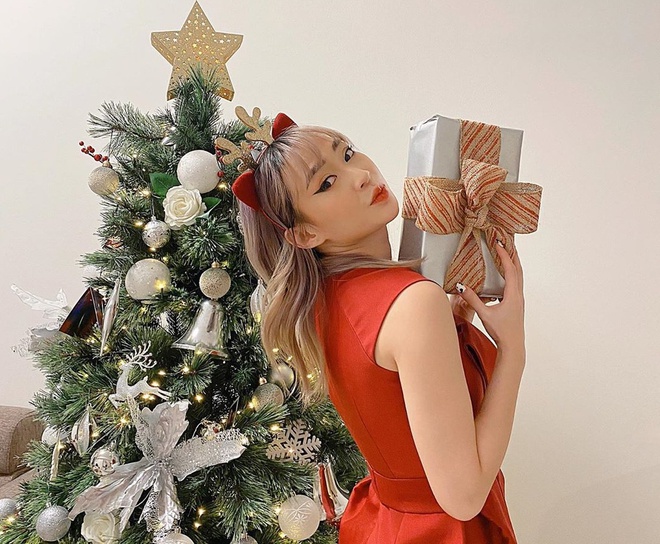 – Charming shooting style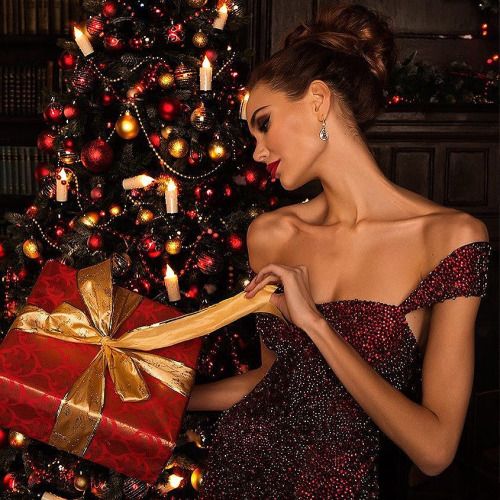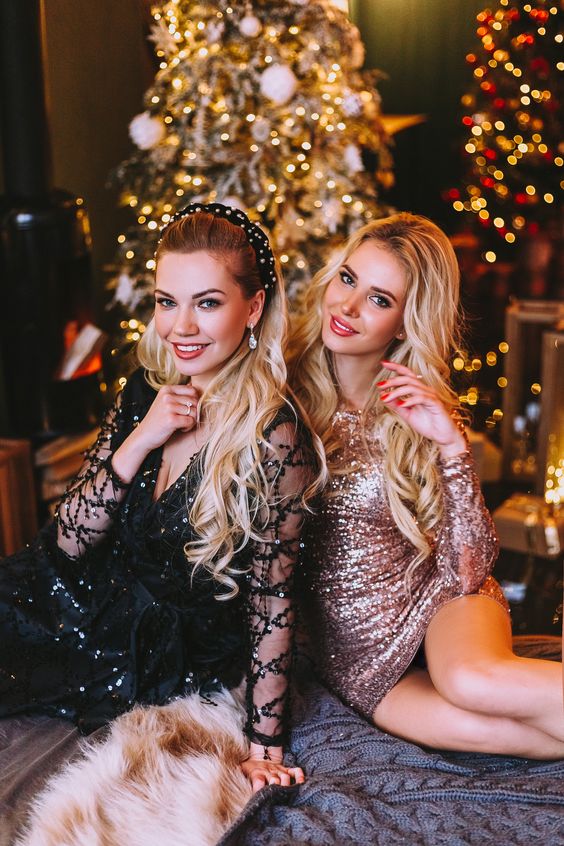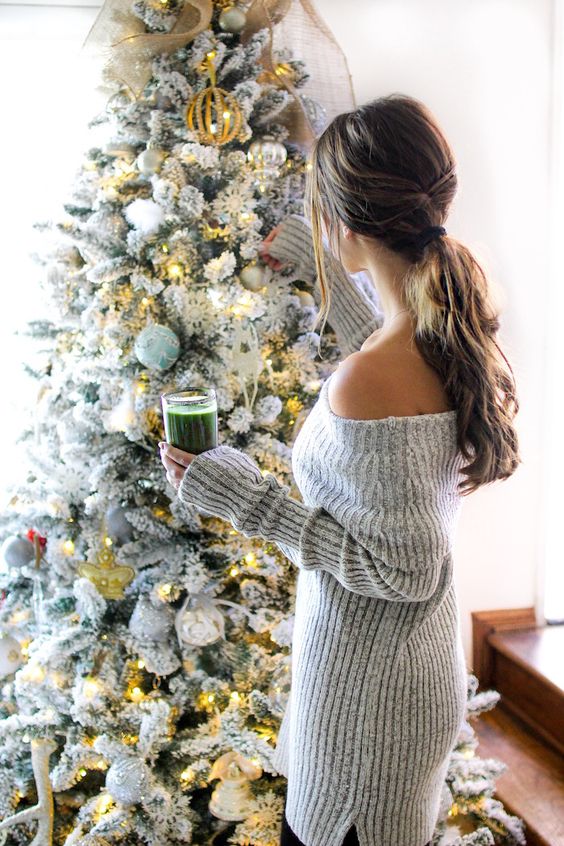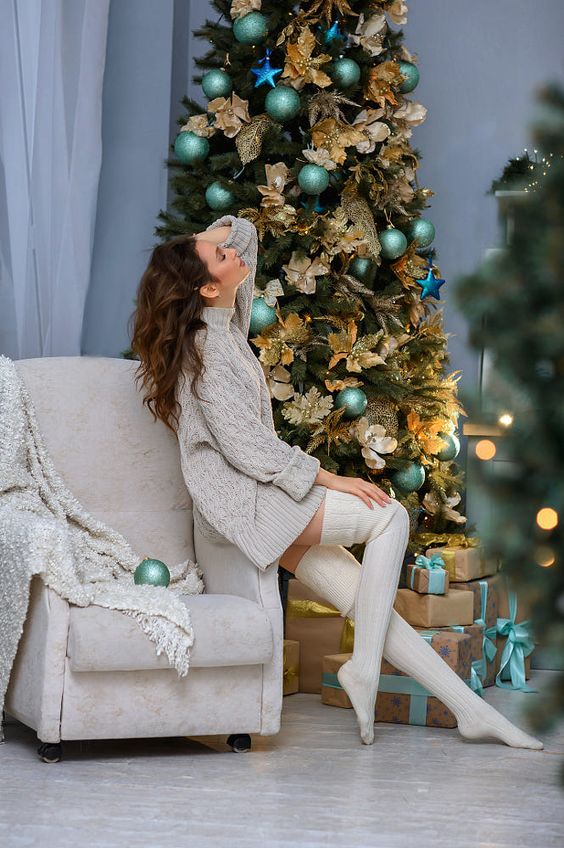 4

Super hot and ultra sharp photography tools
Phone
Turn on the brightness as much as you can , or buy a good night photography aid. Many people still often take regular oranges then, use photo editing apps to pull the most appropriate color, you can try downloading lightroom for your phone to tweak it more shimmering.
Lighting up the dark areas: When photographing Christmas lights indoors, the light will often not be enough to make the surroundings clear and make the image dark. Place a table lamp outside the frame to add more light to the background.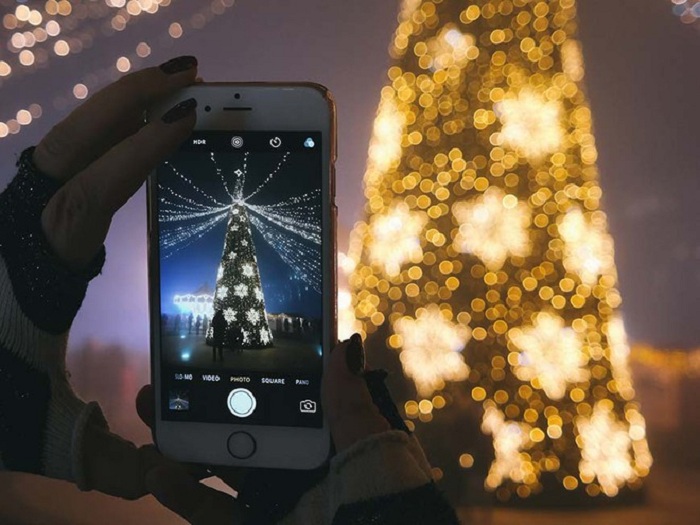 Don't use flash: Flash will drown out the Christmas lights and make the photo boring due to lack of depth. When taking indoor portraits, users should use a light instead of flash to avoid overexposing the scene.
Camera
Customize parameters: Taking pictures on Christmas Eve is best, you should make sure the flash is turned off because in this mode the photo only lights up the subject and the back is dark. Therefore you need to set the aperture/speed/ISO parameters accordingly.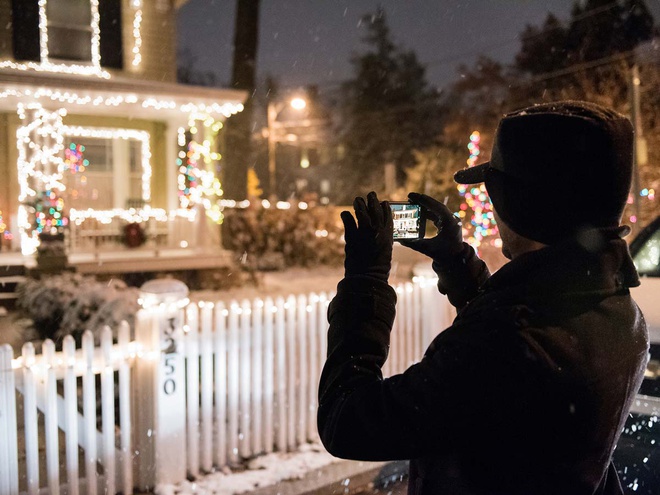 Specifically, with ISO you should open a large ISO with parameters of 800 or higher . If you keep it low, you should increase the aperture with a large parameter f/4 or larger.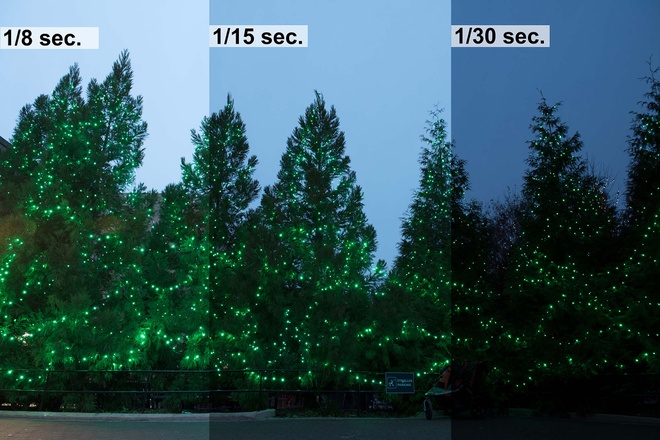 Constantly changing the aperture will help you get the right images. For example, when taking pictures of a Christmas tree, you should choose a large aperture of about f/2.8 to blur the background. But when you need to capture the scene, you need to choose a small aperture like f/8 to f/11 or more.
Quickly save these Christmas photography tips to create a beautiful set of photos for Christmas!