Why is it important to moisturize
the

skin in the summer?

Summer is also the time when you often sit in the room and use it more often and cause alarmingly dehydrated skin.

When encountering this kite, your skin will become dry, even scaly. More seriously, wrinkles may appear more on the forehead, around the eyes and mouth.

This is not only unsightly, but also makes your skin age significantly. Therefore, moisturizing the skin is a care step that you should not skip. Moreover, your skin in the summer is often more sensitive, so you should choose the right moisturizer.
2

Use summer moisturizer properly

Here are some tips for using a moisturizer especially in the summer:
Choose the right moisturizer for each skin area
Each area of your face has different characteristics, so it needs to be cared for separately. For example, the skin around the eyes and lips, the forehead area will often have a separate moisturizer with the rest of the facial skin.
Choose the right product for your skin type
Besides, you also need to choose products suitable for each skin type. Because each skin type will be suitable for a moisturizer containing its own ingredients:
Oily skin : Even if you have oily skin, you should also moisturize, but you know how to choose the right moisturizer such as natural and oil-free plant-based lotions.
Dry skin : A moisturizer suitable for dry skin is a moisturizer containing fat or milk, a serum that effectively retains moisture and softens the skin. For skin with signs of aging, it is necessary to combine the use of anti-wrinkle cream at night.
Combination skin: Combination skin is oily on the forehead, nose, and chin, but dry on the cheeks and neck. You should choose a non-comedogenic moisturizer with this skin type, of which there are at least 15, when moisturizing at night, you avoid choosing oil-based creams.
Sensitive skin : Sensitive skin often experiences irritation, redness, itchiness or rashes so you need to choose a moisturizer that is gentle on your skin such as those with chamomile or aloe and avoid products Contains Alpha Hydroxy Acids (AHAs).
Acne skin : Acne skin needs a special care regimen, you need to avoid creams with AHA, retinol , salicylic acid , … and fragranced creams to limit allergies.
Pay attention to how often you apply moisturizer
Ideally, you should apply moisturizer twice a day , once before going to bed and once in the morning after waking up and should be applied after cleansing and before applying sunscreen.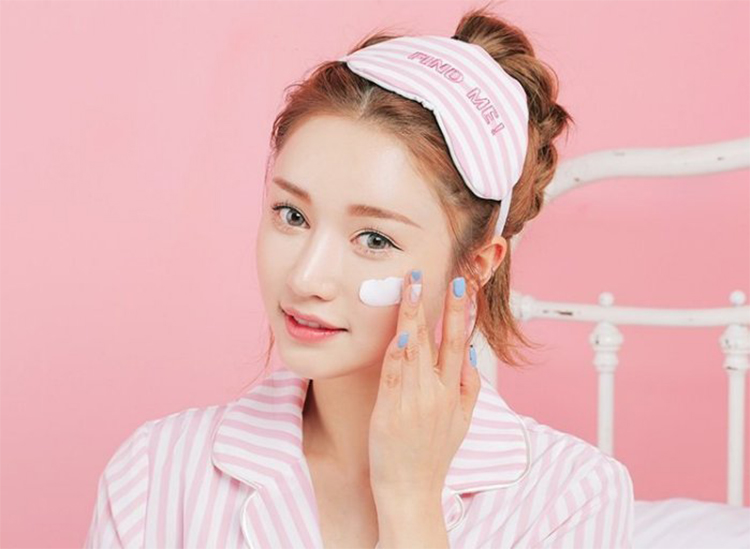 Apply moisturizer while skin is still damp
For the best absorption by the skin, you should apply the cream while the face is still damp, at this time the cream helps the skin to lock in moisture and prevent water loss. Do not let your skin become dry and flaky before moisturizing.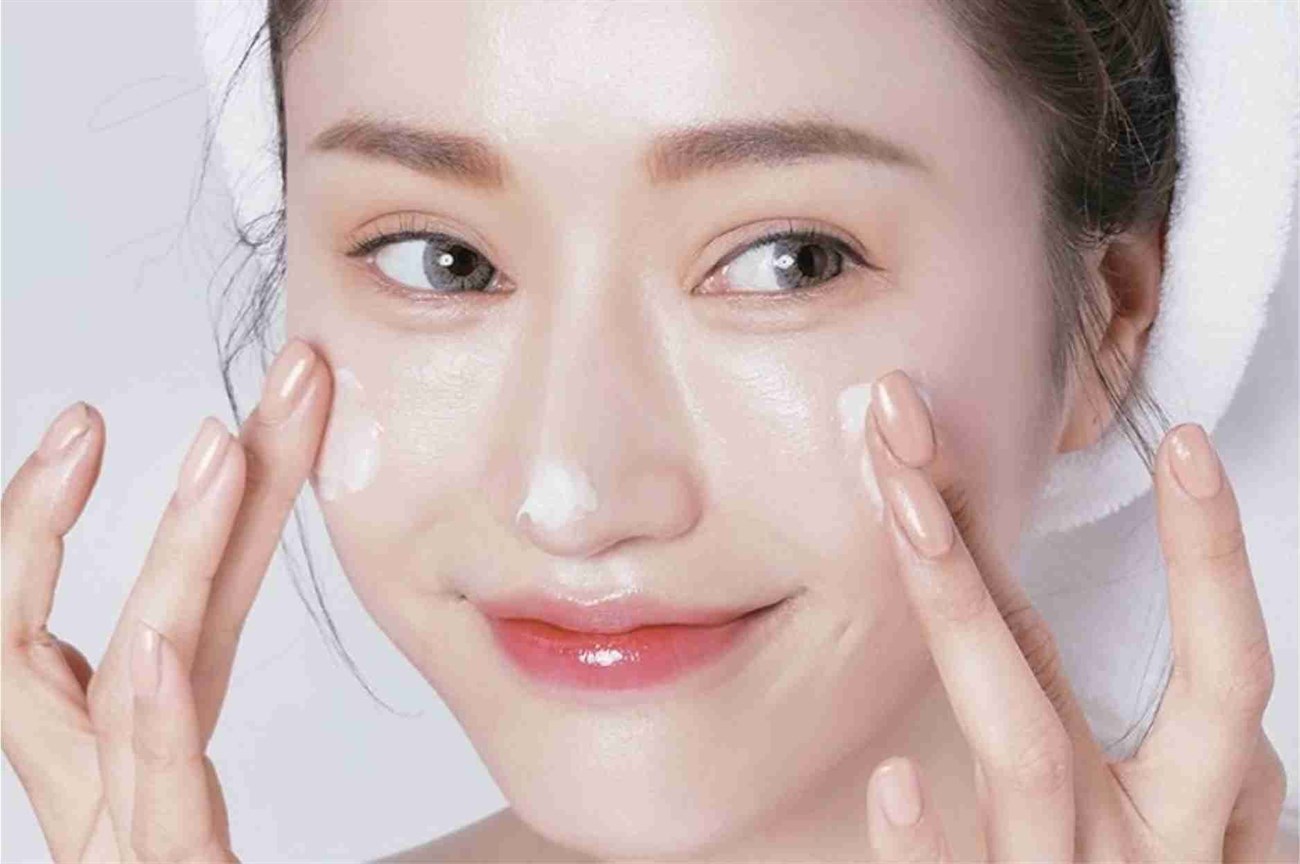 Use a moisturizer in the right amount
Moisturizer works best when you apply the right amount of cream, do not use too much cream because the skin only absorbs enough nutrients that the skin needs.
Besides, applying too much also makes the skin excess nutrients, clogs pores, creates conditions for bacteria to damage the skin, and at the same time causes waste.
Combine moisturizer with sunscreen
Sunscreen combined with moisturizer will promote the effective skin care of both types. You should also note that you should choose a moisturizer with SPF 15 or higher.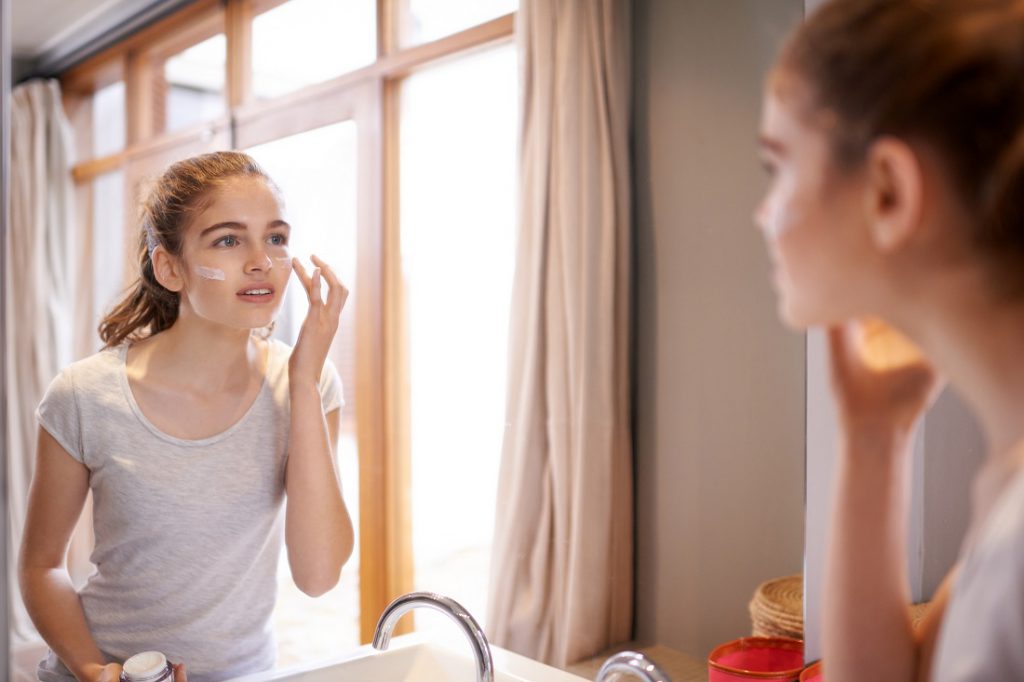 Avoid ingredients that add color and fragrance
Dermatologists also recommend that people avoid unnecessary and potentially irritating ingredients, such as colorants or fragrances on products, it is best to use creams with natural ingredients.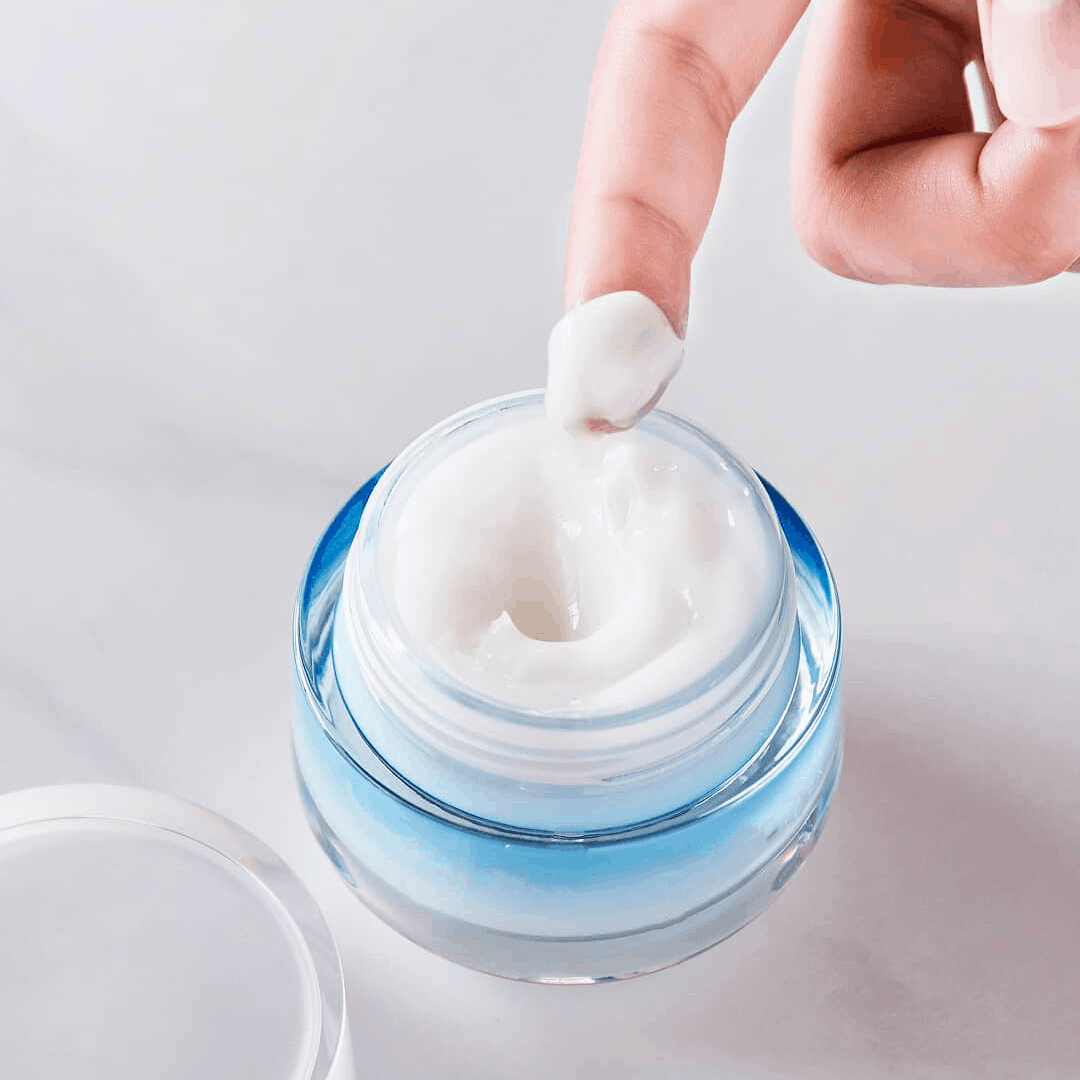 Prefer to use thin lotion moisturizer
In the hot season, you should choose a thin lotion because this type can be absorbed quickly, softens the skin, does not leave moisture or greasy marks on the skin. Besides, if the brand has a line of moisturizing products specifically for summer, you should choose.
In addition, you should choose body products extracted from nature, which have both protective and anti-aging effects and skin care, helping you to relax and be more comfortable in hot weather or should choose different types of skin care products. Fragrance-free moisturizer.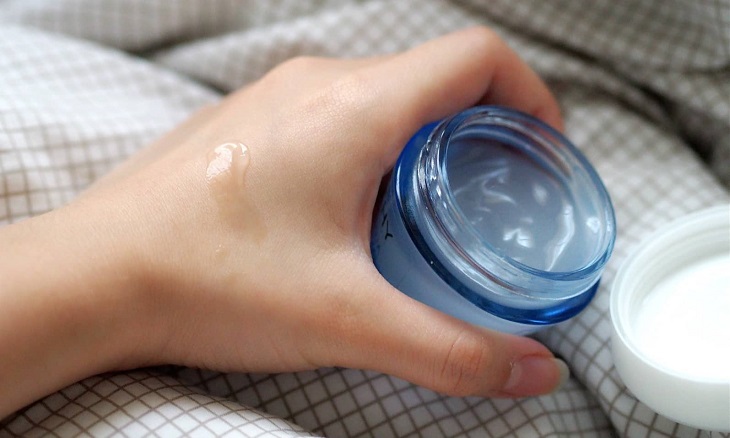 Deep clean skin before applying moisturizer
In order for the moisturizer to be absorbed quickly and evenly on the skin, you need to clean the skin before applying the moisturizer. Wash your face then dry it with a soft towel and use extra toner.
Then, you take a small amount of cream in the palm of your hand, warm it up by rubbing your palms together, gently and evenly. This makes it easier for the skin to absorb nutrients.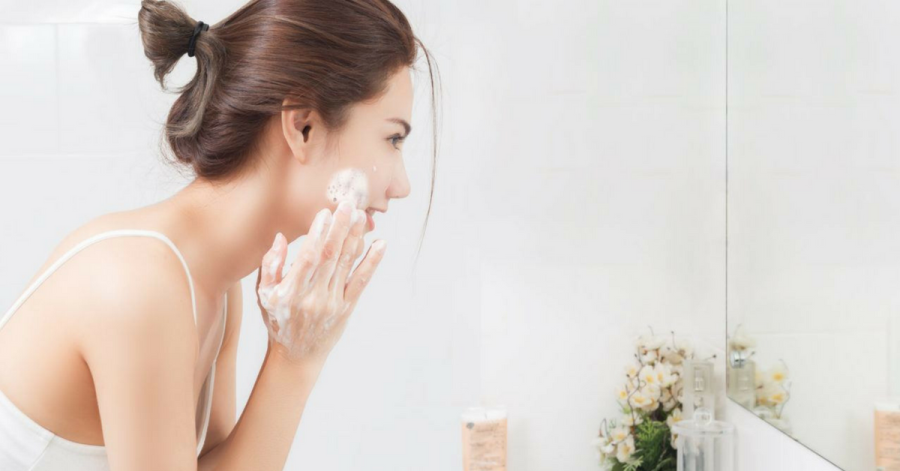 Avoid irritating ingredients
For dry or sensitive skin, ingredients that can penetrate deep into the skin and cause irritation such as AHAs, glycolic acid, retinoic acid , and salicylic acid should be avoided.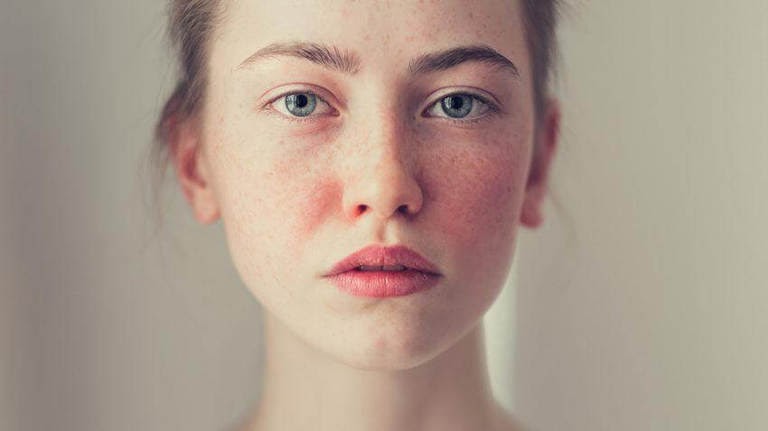 Do not apply makeup immediately after applying moisturizer
Every skincare step takes time for the product to absorb into the skin. When the care steps are overlapped, there is no time for the product to penetrate, the effectiveness is also reduced, most typically, your makeup will be less smooth.
After applying moisturizer, you should wait at least 3 minutes for the product to fully absorb into the skin, then continue to the steps of makeup. This helps your skin to be smoother, makeup to match color faster, brighter and more beautiful.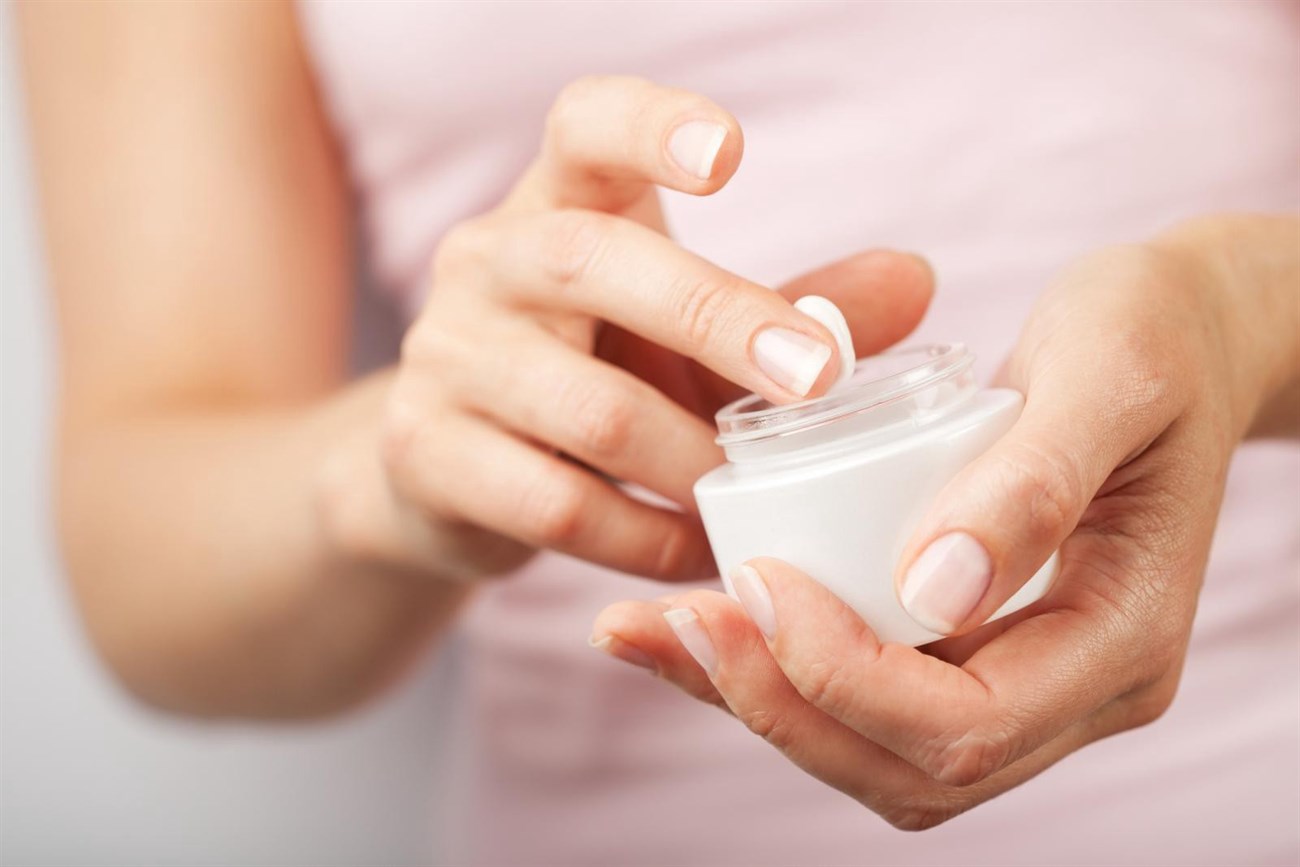 3

Steps to apply moisturizer

To apply moisturizer properly, you need to follow these steps:

Step 1 : First, you need to clean your face and hands thoroughly.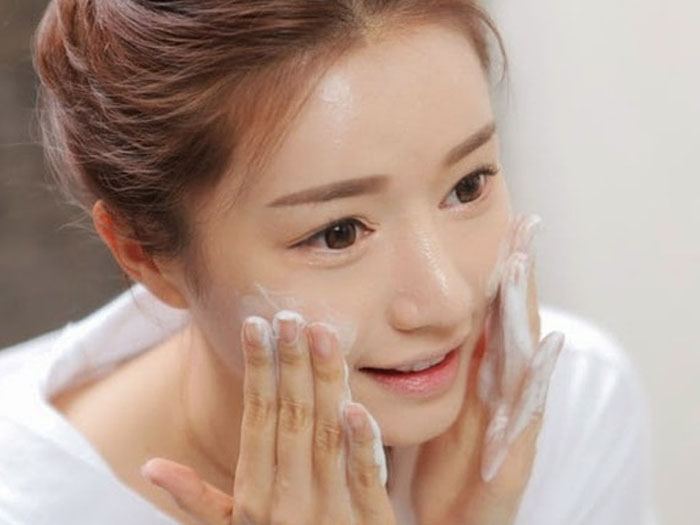 Step 2 : Then, take a pea-sized amount of cream on your fingertips, rub the amount of cream just taken on your fingertips before applying to the skin.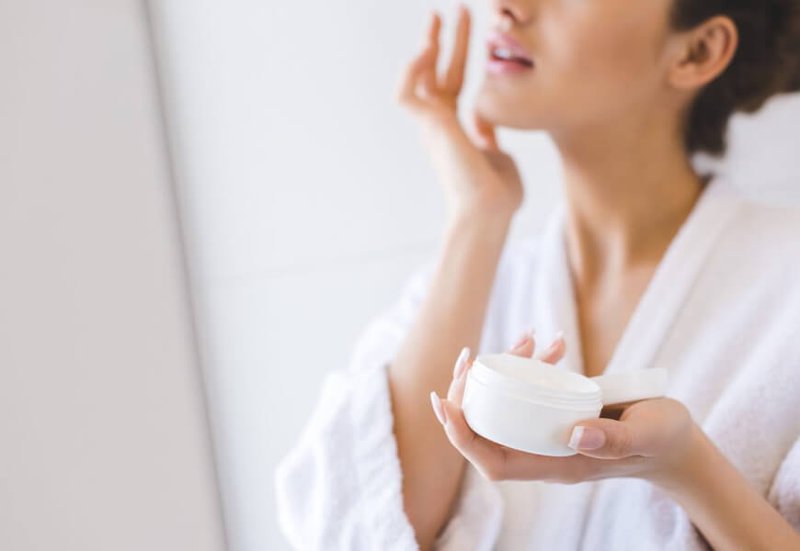 Step 3 : For the cream to be absorbed evenly and promote the best skin care benefits, you begin to pat and spread the cream evenly on the skin surface. Perform massage strokes from both sides of the bridge of the nose to the corners of the eyes.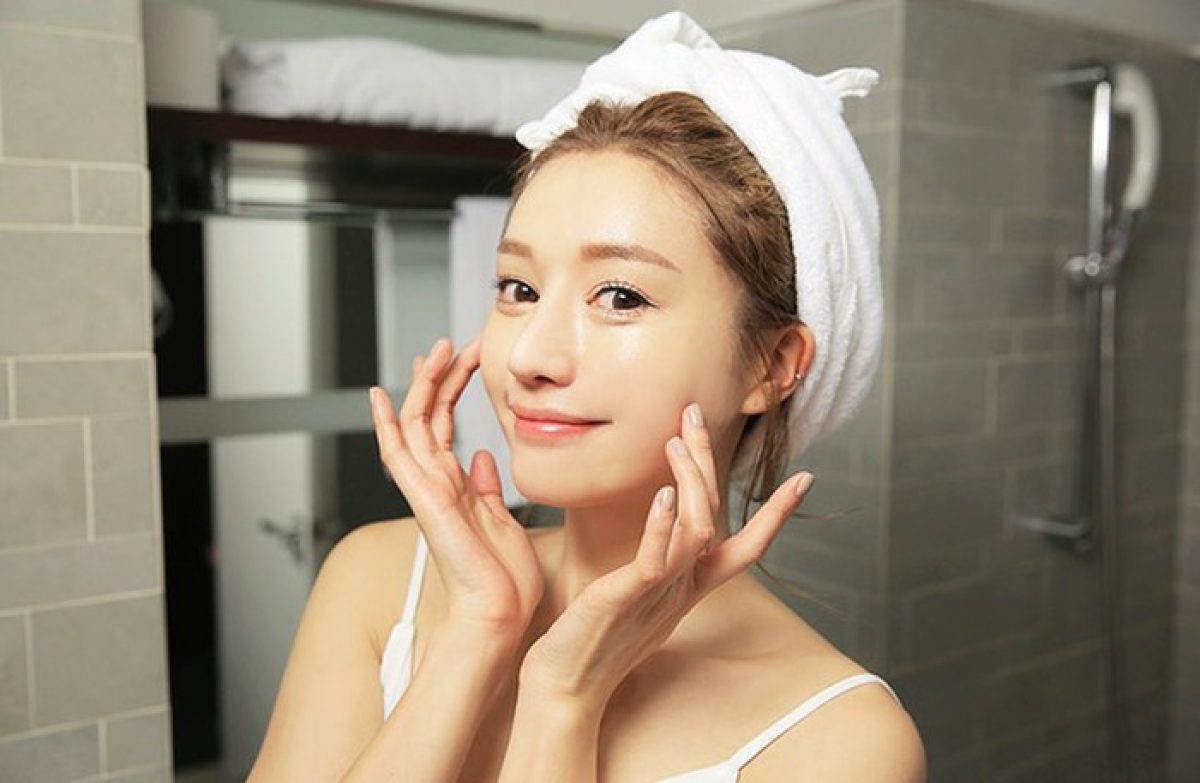 Above is an article that guides you on how to use moisturizer for skin properly in the summer. Wish you success and more effective skin care!