Both alpha hydroxy acids (AHAs) and beta hydroxy acids (BHAs) are chemical compounds that are commonly found in skincare products and used to exfoliate dead skin cells. However, it is important to note that AHAs and BHAs have distinct properties and classifications which allow for the selection of the most suitable option for individual skin types.
If you are looking for skincare products that contain AHA or BHA, you have come to the right place.
1AHA Skincare: An Exfoliation Routine for Dry Skin
AHA, or alpha hydroxy acid, is a type of water-based acid commonly found in fruits and milk. Examples include lactic acid from milk, glycolic acid from sugar cane, malic acid from pears and apples, and citric acid from oranges and lemons.
AHA has the remarkable ability to dissolve in water, facilitating rapid and efficient absorption of water by cells. This attribute offers excellent assistance for various skin conditions such as dryness, aging, and uneven skin tone caused by sun exposure…
When working on the skin, Alpha Hydroxy Acid (AHA) aids in protecting and enhancing the development and thickness of the epidermis. It also improves the quality of elastin and collagen fibers, resulting in healthier skin with increased elasticity and a natural youthful appearance.
When selecting AHA-containing skincare products, it is recommended to choose products with a concentration of 5 – 10% and a pH level of 3 – 4.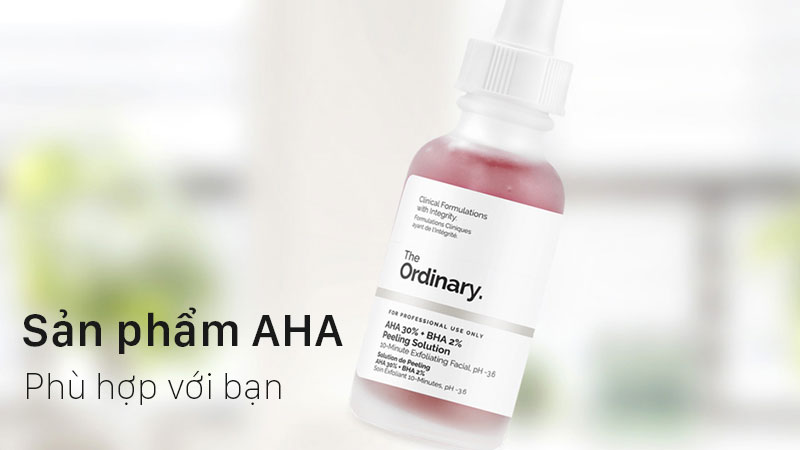 2BHA: Skincare Ideal for Oily, Sun-Damaged, and Acne-Prone Skin
BHA, also known as beta hydroxy acid, is an oil-based acid derived from salicylic acid extracted from willow bark.
BHA can dissolve in oil, making it highly compatible with individuals who have oily skin, large pores, skin prone to acne, and sensitive skin.
Thanks to its oil-based properties, BHA effectively permeates deep into pores that are congested with sebum. It efficiently eliminates the clogged oil that leads to acne formation, ultimately helping the skin regulate its oil production.
Our gentle skincare product is specially formulated to help the skin resist inflammation and reduce swelling. With regular use, it can also improve the symptoms of acne, minimize dark spots, and fade acne scars. Results can typically be seen within 3 to 6 weeks of consistent application.
For optimal results, it is recommended to select skincare products that contain a concentration of 1 – 2% BHA and have a pH level within the range of 3 – 4.
Please visit our website for more detailed information about BHA.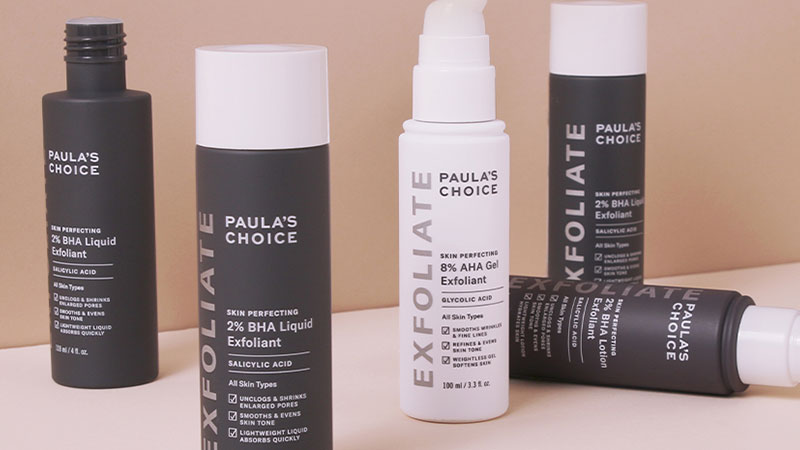 Guide to Properly Care for Skin with AHA and BHA-Containing Products
It is advisable to avoid using acid-containing skincare products as they can increase the skin's sensitivity to sunlight.
Numerous scientific studies have established the safety of AHA for pregnant and breastfeeding women. However, the status of BHA remains a matter of debate. Consequently, it is advisable for pregnant and breastfeeding women to opt for skincare products containing AHA.
It is advisable to thoroughly review the ingredients of skincare products, regardless of brand or origin, to ensure they do not cause skin irritation. Prior to applying the product to your entire face, it is recommended to conduct a patch test on a small area of skin.
In order to determine the most suitable treatment for your skin, it is important to have a thorough understanding of your skin condition. Evaluating your skin condition can assist in deciding whether AHA (alpha hydroxy acid) or BHA (beta hydroxy acid) will be more beneficial for your specific needs.