In addition to processing and cooking, it can also be used to create works of art and feats. Today, Bach Khoa GREEN will show you how to make flower tofu – a culinary quintessence of China!
1 What is flower tofu?
Flower Tofu, also known as Hydrangea Tofu, the English name is Hydrangea Tofu soup. This dish originates from China and is often eaten with a very special soup, cooked from ingredients such as,…
With the skillful skill of the chef, the original young tofu block will undergo about 3600 times of cutting, so that after being meticulously and carefully pruned, it becomes a thousand-petaled hydrangea, and at the same time Drop into a cup of cool, rich broth and immediately "bloom" like an elegant and delicate flower.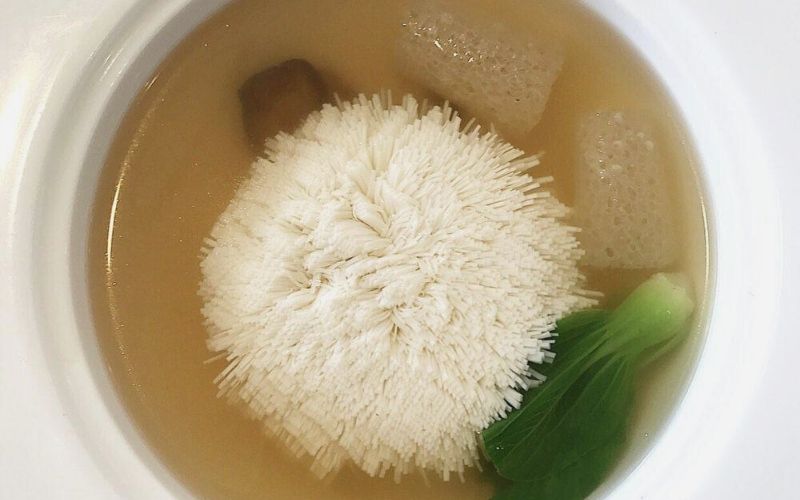 Flower tofu is a dish originating in China
2 Steps to make flower tofu
With just a little care, you will be able to make this flower tofu with a few steps without having to be a professional chef:
Step 1 Shaping young tofu
First, you shape the young tofu with a round mold and gently press the tofu.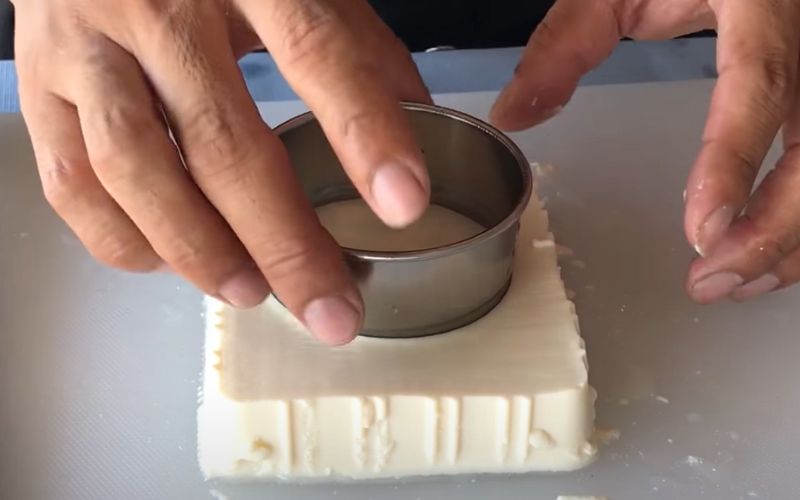 Shaping young tofu
Step 2 Cut young tofu into thin slices
Then, you use a knife with a thin blade and cut the young tofu into very thin slices, then rotate the tofu and repeat the same cutting operation.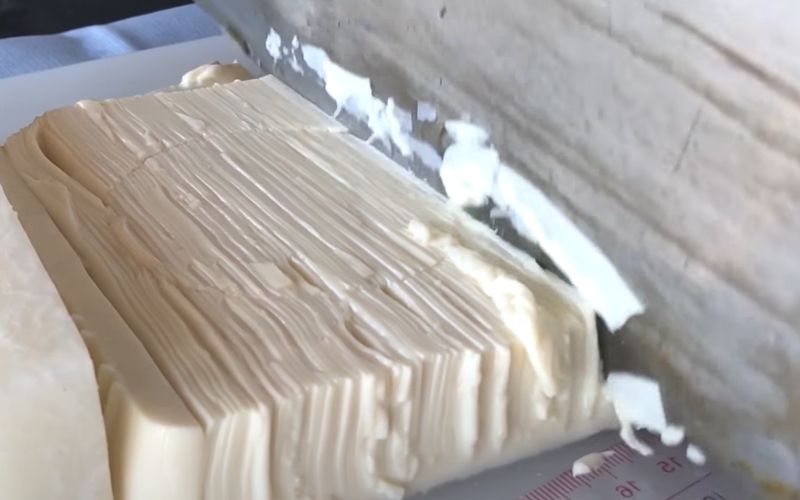 Cut young tofu into thin slices
Step 3 Put the tofu in a bowl of water
Next, you carefully move the young tofu that you just cut into a pot of water prepared in advance, and because you have shaped the tofu in the first step, you can now cut off the excess easily.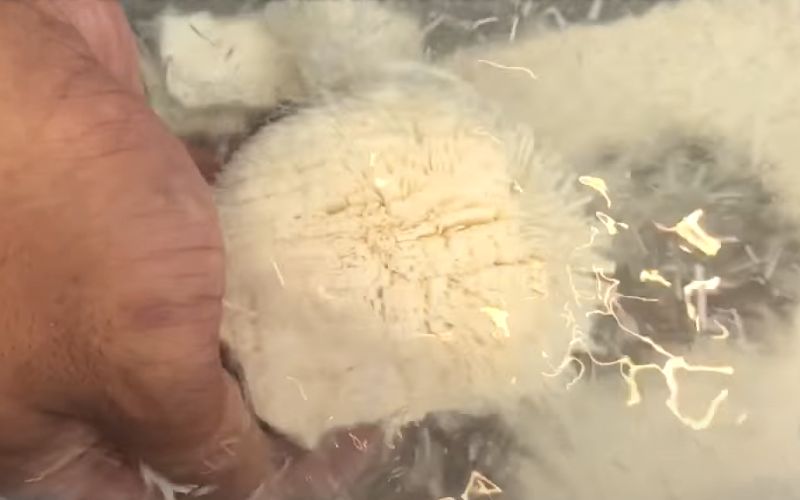 Put the tofu in a bowl of water
Step 4 Enjoy
Finally, you put this flower-shaped tofu into a bowl of soup that is still slightly warm and you're done!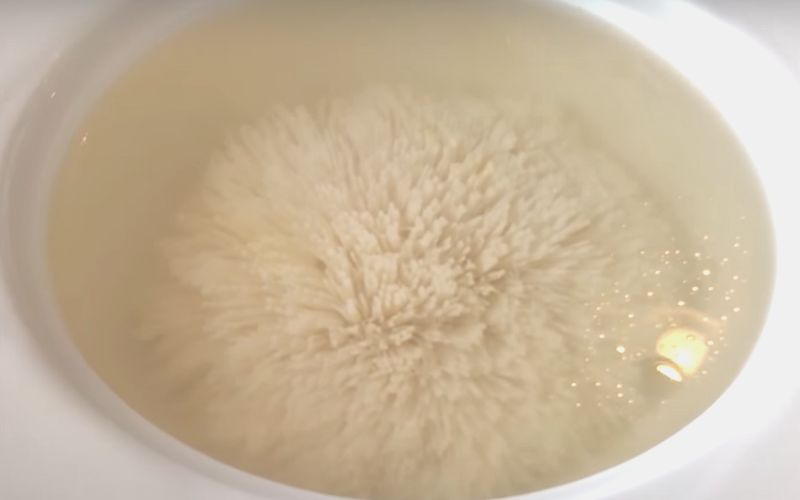 Put a piece of young tofu into the soup to enjoy
So we have finished showing you how to make flower tofu, a culinary quintessence of Chinese culture! What are you waiting for, go to the kitchen and amaze your family members with this work of art!