How to choose a

rice

cooker
The electronic rice cooker uses an easy-to-use control panel, so it is popular with many people. This product uses 2 or more heating plates (bottom and body or with an extra pot lid in the high-end model) but the cooking time is longer than the mechanical pot, so baking will take 10 to 15 minutes longer.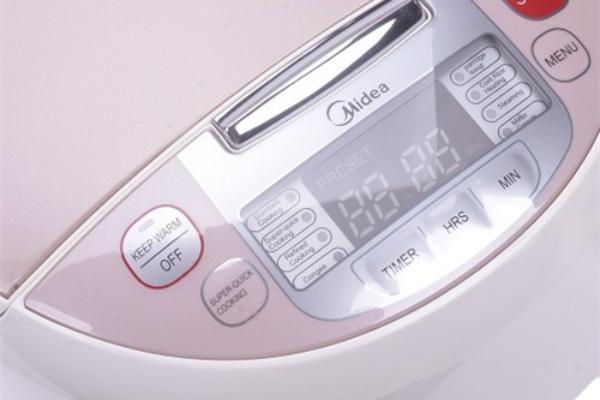 Electronic rice cookers usually take longer to bake cakes than mechanical ones
The electric rice cooker is easy to use, and the price is cheap, so it is suitable for most consumers' budgets. In addition to the function of cooking rice, the electric rice cooker has added features such as cooking porridge, soup, steaming or even making cakes. Because the mechanism works with a heating plate at the bottom of the pot using large electric capacity, the cooking time of the mechanical cooker is fast. You can bake cakes or steam cakes quickly without having to wait too long like an oven.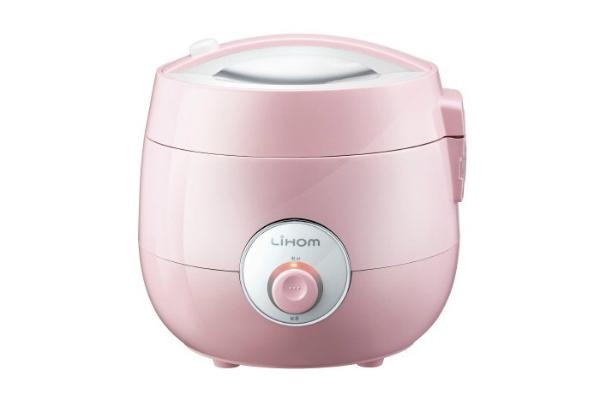 The electric rice cooker is a cheaper and more convenient solution for making cakes
How to make cakes with a rice cooker
Pizza
If you want to make baked goods at high temperatures such as pizza, ice cream, etc., you should choose a rice cooker with non-stick inner pot. Because when baking at a high temperature, the cake will easily enter the pot, a rice cooker with non-stick coating will overcome this drawback.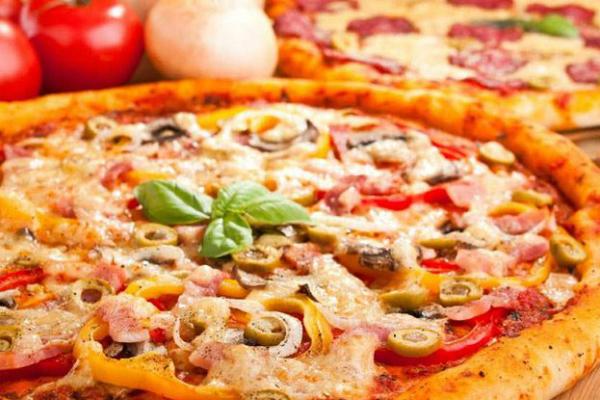 Make delicious pizza with a rice cooker
Cake
When making cakes, the rice cooker is also considered as a mold for you to directly pour the cake mixture into. It is best to choose a non-stick pot, and if your pot is not non-stick, you do not need to buy another pot, but follow these steps:
– Brush a layer of cooking oil on the surface of the inner pot.
– Sprinkle with dry flour to cover the surface.
– Invert to let excess powder fall off.
Then you can bake the cake in the rice cooker.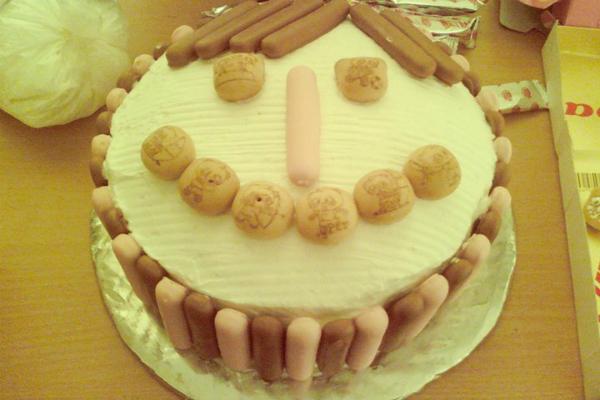 Can make cake with rice cooker
Chocolate cake
This is probably the favorite dish of children. Usually people make chocolate cakes with , but rice cookers are not a bad solution. To make delicious chocolate cake, before putting the chocolate mixture into the pot, you should brush a thin layer of cooking oil on the bottom and pour in chocolate because chocolate has sugar, this cooking oil will prevent the sugar from burning leading to cake. don't eat well.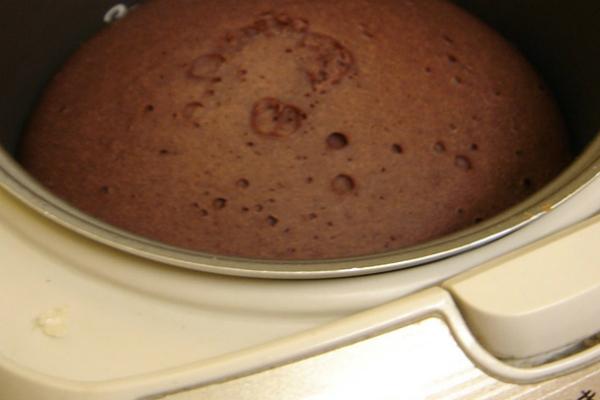 Cooking chocolate cake with a rice cooker is not inferior to a microwave oven
Flan
Flan is not as easy to prepare as baked goods. You can't cook for too long because then the cake no longer retains its softness. You should choose a pot with iron material because this material conducts heat from the relay very well, it will help the flan cooking process faster.
Custard cake
For sponge cakes, you should not pour the egg powder mixture directly into the pot because cooking like that is like a cake. At this time, you need a metal mold, apply a thin layer of oil on it and then pour the mixture in, then put the mold inside the rice cooker and start cooking, thus ensuring the softness of the cake.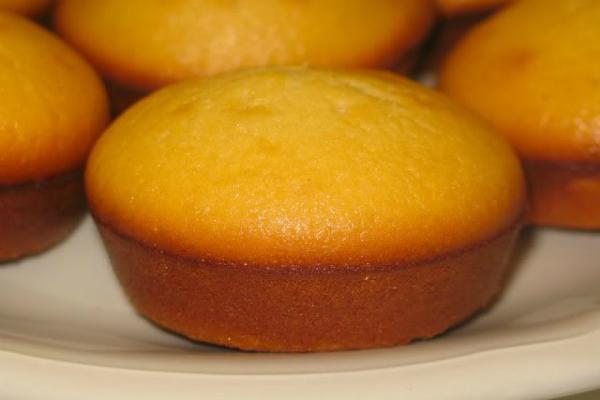 Use a rice cooker to make sponge cake
Brownies
Cooking brownies is quite complicated, it is necessary to turn on the rice cooker at the cook button before 10 minutes and then pour in the flour mixture. When the rice cooker switches to WARM mode, turn it back on to COOK mode one more time. Then leave the cake in WARM mode for about 20 minutes, then the cake will be cooked.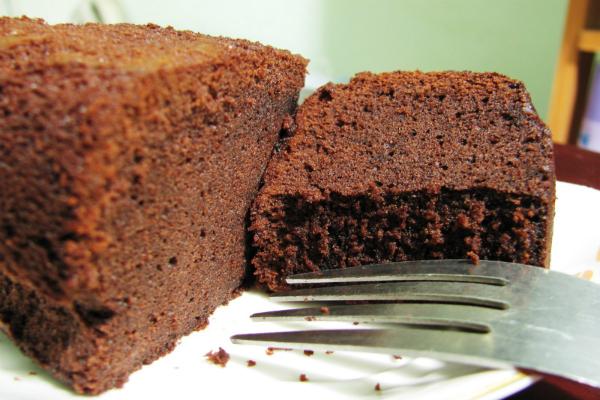 Making brownies more complicated
Above is how to choose and use the rice cooker that corresponds to the type of cake you want to process. Please share with DienmayXANH.com delicious cakes that you have ever cooked with a rice cooker!