Most housewives often have the habit of finishing cooking and then starting to clean and clean. This habit often makes you feel "bored" every time you look back at the "battlefield" with countless clean and dirty utensils lying around and mixed together.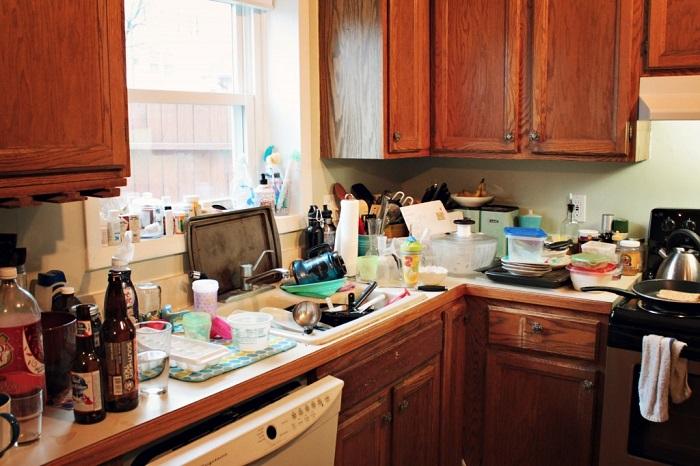 Therefore, start practicing the habit of cooking right away, and clean up there to help save time cleaning up after cooking. The advice is that you should reserve your kitchen towels so that you can immediately wipe the stains when preparing food to avoid food sticking to make cleaning difficult.
And before starting to cook, including fast food or dishes that require a long time to prepare, you should prepare a separate bowl of water to remove used kitchen utensils and take advantage of washing them in the kitchen. while waiting for the food to be cooked.
2. Use specialized cleaners
Most housewives often try to save money by using available detergents such as dishwashing liquid, soap, or ordinary clean water to clean the stains in the kitchen. This takes a lot of effort and time for hours of scrubbing without completely removing stains and odors.
Housewives should immediately buy for their family specialized detergents such as multi-purpose cleaners (suggest Sumo, Shift detergents) to help clean stains on the surface of appliances such as kitchen sinks, sinks, etc. bowl, arrival becomes easy and fast.
Surely you will have a shiny kitchen so that you can comfortably prepare delicious dishes for the whole family to enjoy without having to spend too much effort cleaning and scrubbing stains.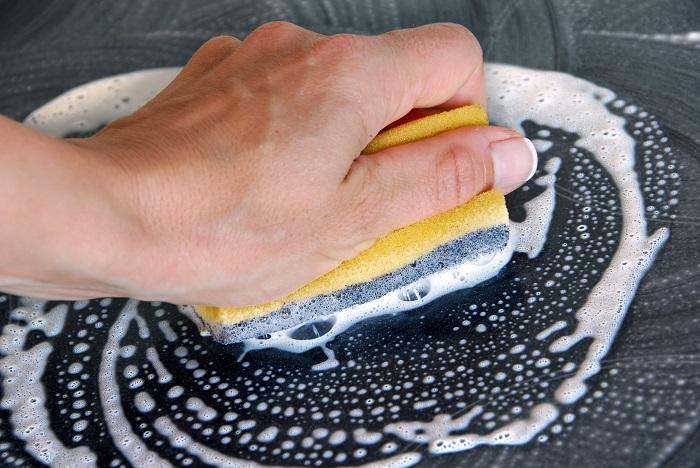 3. Cooking and cleaning with family
Before and after each meal, most housewives have to struggle alone in the kitchen to "concurrently" both cook and clean kitchen utensils. Or change habits and mobilize the whole family to "roll in the kitchen" to share the work with you. This will help you feel comfortable and comfortable and everything will seem to be much simpler and lighter.
Moreover, there is a small tip, that is, take a photo of the whole family together "happy" to cook, clean the kitchen and stick it on the door to remind everyone to continue promoting the sharing of work with you. Let the family always have these happy moments together.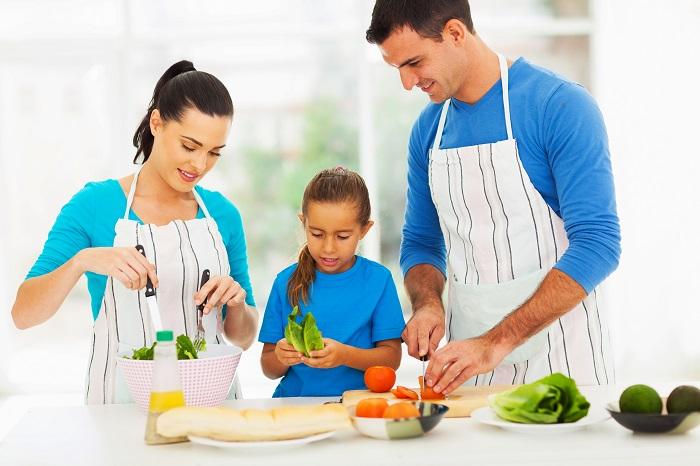 Keeping the kitchen space clean on New Year's Day is like "keeping the fire" happy for your family. It would be very happy if in the coming New Year and spring, coming back to your beloved home, you can stand in a clean and tidy kitchen and prepare delicious dishes for your whole family. Right.
If you have experience with or photos of your family happily doing kitchen work, don't hesitate to share them for everyone to see!