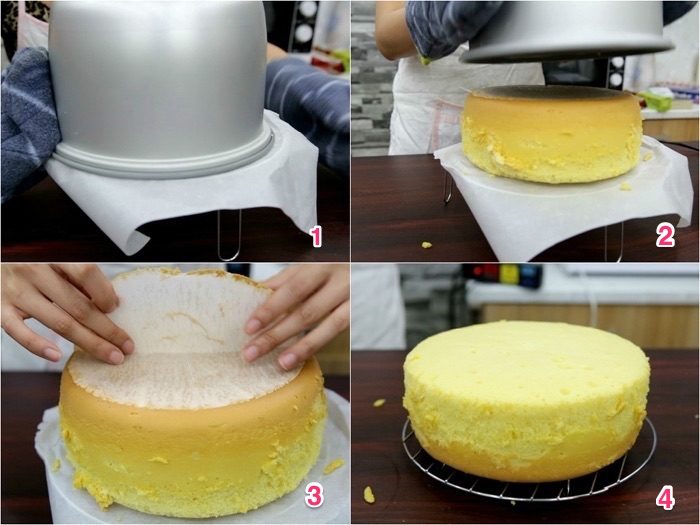 Ingredient
– 6 chicken eggs
– 120g white sugar
– 150g all-purpose flour (wheat flour number 8)
– 1 slice of lemon
– 1/4 teaspoon salt
– 75 g fresh milk without sugar
– 75g cooking oil
– 1 teaspoon vanilla
Implementation tools
– Sift flour, parchment paper, bowl, whisk, whisk (if you don't have a whisk), whisk
– , Electric cooker
When making cakes with rice cookers, you must use (can be used), not to make cakes (because heat retention is not good).
The amount of ingredients above is suitable for making in a 1.8 liter pot, if the pot is small or larger, you should divide the ingredients accordingly.
The above ingredients make: 4-6 people to eat .
Time taken: 2 hours .
rice cooker cake
1 Prepare dough, beat eggs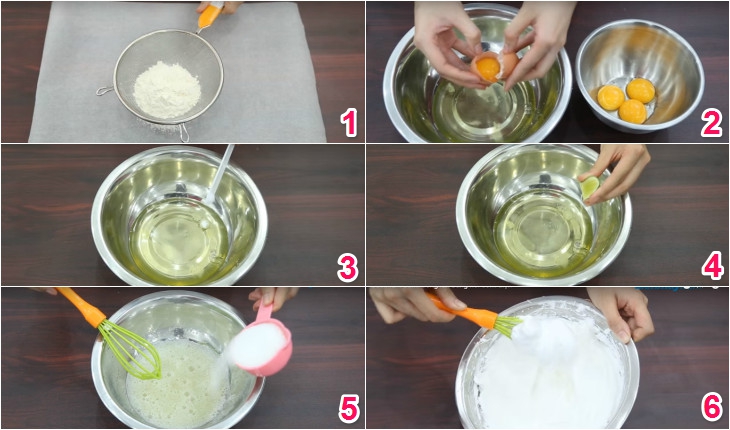 – Sift flour to smooth, avoid clumping dough to make cakes with buffalo snails (bottle, hard).
– Separate the yolk and white. There must be absolutely no yolk in the egg white , and even a little bit of the yolk, the egg will not swell.
– Put in a bowl of egg whites 1/4 teaspoon salt, 4-5 drops of lemon juice and beat with a whisk or whisk (pictures 3 and 4).
– Until the egg whites rise from large foam to small foam, divide the sugar into 3 parts and beat together, beat until the sugar is completely dissolved.
– Beat egg whites until stiff peaks, turn the bowl upside down and do not pour.
See more: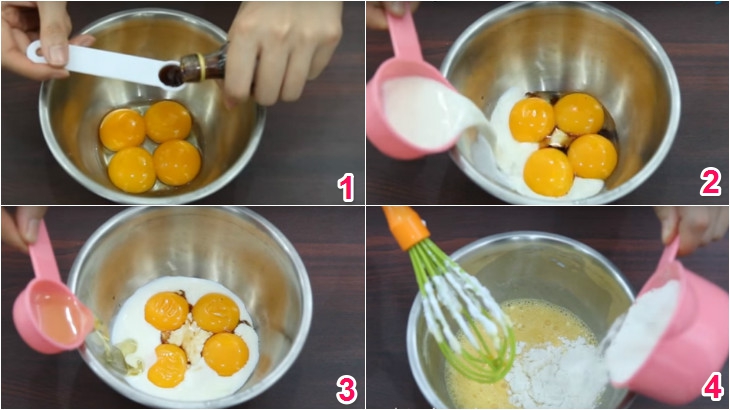 – Put vanilla, fresh milk, cooking oil and flour in a bowl of egg yolks and mix well.
2 Mix the dough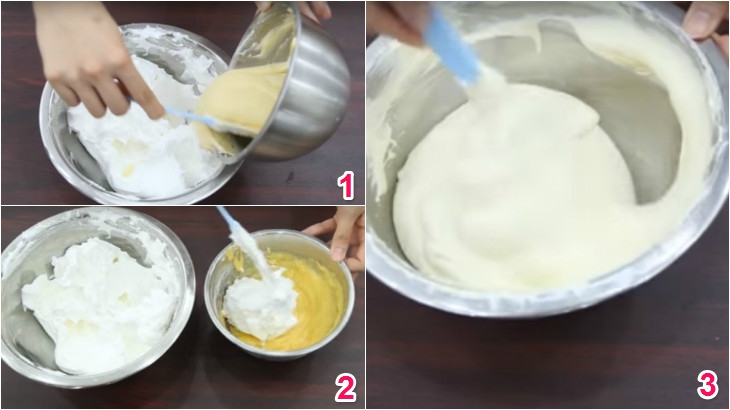 Scoop 1/3 of the whipped whites into the yolk mixture and mix until the yolk mixture is thin.
– Invert the yolk mixture into the egg whites, using a spatula, mix from the bottom up and from the inside out.
– When you see the flour mixture blend together, stop, be careful not to mix for too long as the air bubbles will collapse, baking will not expand.
3 Bake cakes with rice cooker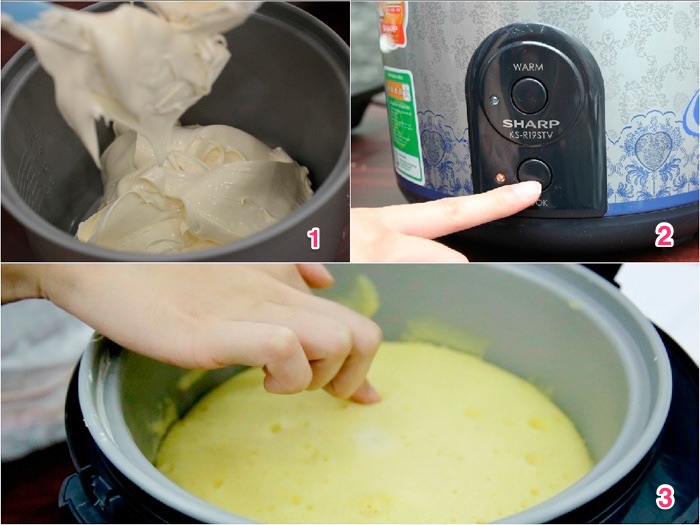 – Line the bottom of the pot with parchment paper and add the flour mixture.
– Press the Cook button to cook, press Cook once every 30 minutes. Repeat pressing the Cook button 2 to 3 times.
– After 60 minutes, check if the pot lid is hot. If it is hot, just heat the cake for another 30 minutes until the cake is completely cooked, if it is not hot, continue to press the Cook button again.
– Total cooking time is about 1 and a half hours. Check if the cake is done by pressing your finger on the surface of the cake, if the cake does not collapse, the cake is done.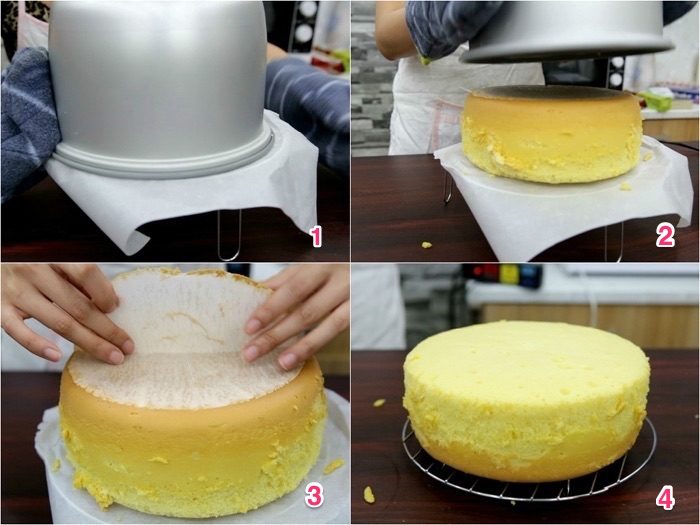 Take out the rice cooker, turn the pot over to take the cake out, remove the lining paper and place the cake upside down on the griddle to dry. The process of making cakes with rice cookers has been completed.
Finished product
The cake is fragrant with milk, soft, smooth, melts in the mouth
See more:
Making cakes with a rice cooker is very simple, doesn't take much effort, your family will surely love this cake, start making it right away!