Ingredient
Ginger biscuits
113g all-purpose flour
¼ teaspoon salt
¼ teaspoon of baking soda
1/8 teaspoon baking powder
85g unsalted butter
2/3 cup sugar
Half a teaspoon of vanilla extract
1 egg
Half a cup of fresh milk
1 teaspoon grated ginger powder
Cream cheese
113g cream cheese
2 cups powdered sugar
1 teaspoon vanilla
Making
First, sift the flour, salt, baking soda and baking powder into a large bowl. Place butter in another bowl, beat for 1 minute until soft and smooth. Add sugar, vanilla, and grated ginger to the mixture, beating well. Finally, add the eggs and beat on medium high speed for about 1 minute to get a smooth mixture.
Pour flour into the bowl of butter, mix until smooth. Finally, add fresh milk, mix well. Roll up 2 teaspoons of cake flour for each cookie.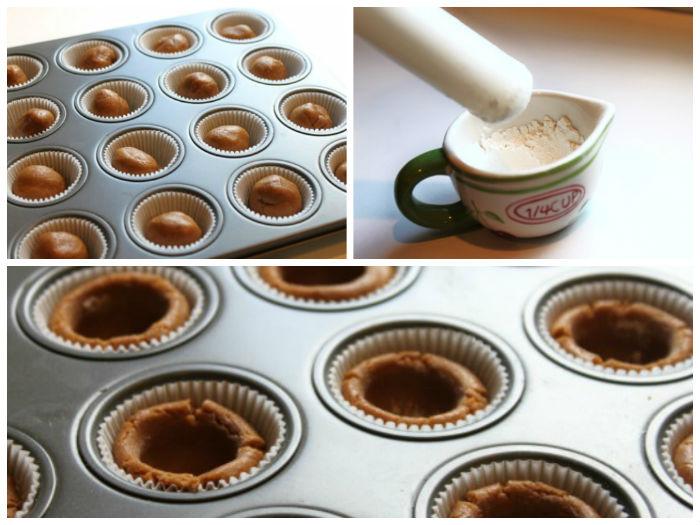 Spread parchment paper, or cupcake liners, into the muffin pan and then place the dough balls in. Use a mini dough roller to dip one end into the dough to prevent it from sticking, press to make a concave for the cake.
Place room-temperature cream cheese, powdered sugar, and vanilla in a mixing bowl. Ladle the mixture into an ice cream bag, cut off one end and squeeze it in the center of each cake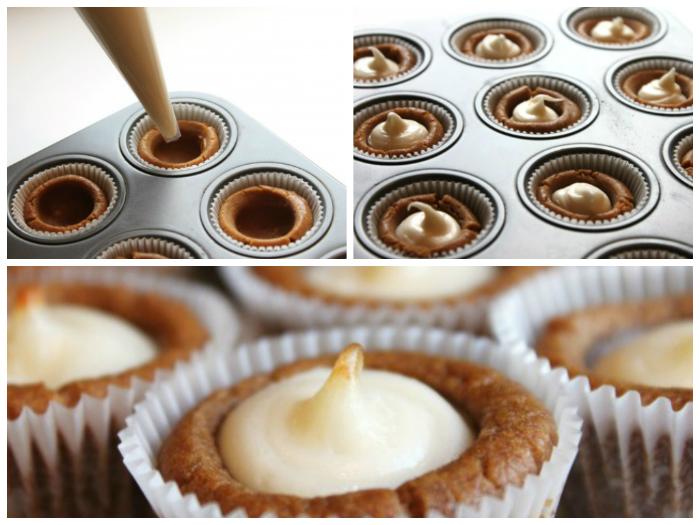 Put the cake at 180 degrees C for 9 minutes. Test to see if the cake is done by inserting a toothpick into the crust, if it doesn't stick to the dough, it's fine. Wait for the cake to cool and then remove the cake from the mold.
See more 6 things to know about the oven to cook better
One point to note is that you should not overfill the filling because it easily spills out when baking. You can also bake the crust first and then squeeze the cream in after the cake has cooled.
These cheese-filled gingerbread cookies are not only pretty and delicious, but they're also incredibly simple! Let's show off your cooking skills to surprise the whole family!
You can see more:

(click image to view other articles)