1

Reheat food in the microwave

Microwave ovens in addition to cooking and food functions also have the function of food in a short time, so it is extremely convenient. To ensure safety when using a microwave oven to heat food, you need to follow these steps:

– Make sure that any food containers you put in the microwave, whether made of glass or plastic, are microwave-safe. Do not put metal warmers in the oven as it will cause an explosion.

See more: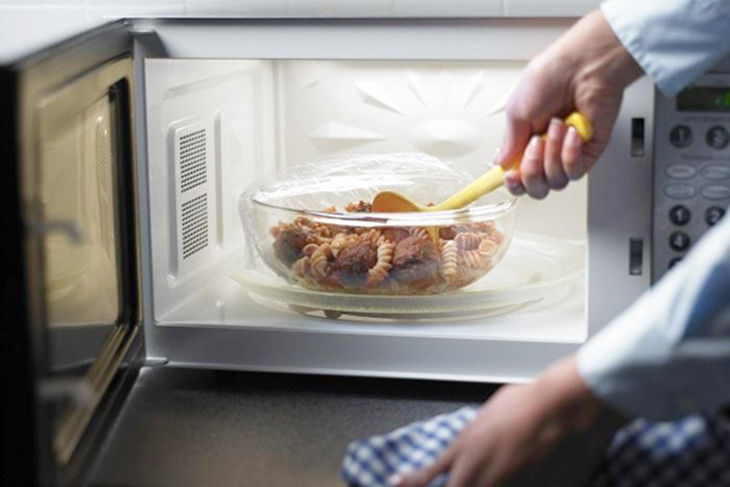 – When putting food into the oven, turn on the reheat mode at high temperature and the time is about 1 minute, after 1 minute, use chopsticks to stir the food and cook for another 30 seconds. If not reheated for another 30 seconds.
– Both the container and the food are usually very hot when they come out of the oven, so use gloves or a towel to handle them. If food is covered while reheating, leave the lid open for a while so that the steam doesn't burn your hands when you open it.
2

Reheat food by boiling

With this method of reheating, you must put the food in resealable plastic bags or small containers and proceed as follows:

– Fill with water about 1/2 large, put the pot on and turn on high heat to boil the water.

– Place sealed plastic bags of food to be reheated or food containers in a pot of boiling water and cook for 10 to 15 minutes.

– Use tongs to take the food out, let it cool for about 2 – 5 minutes and then start using.
3

Reheat food with the oven

You can use the oven to reheat food, especially food that has been kept cold in the freezer.

– Heaters must be made of porcelain, heat-resistant glass, can be used with ovens or microwave-safe silicone, aluminum, stainless steel, metal trays, with heat resistance from -40 degrees to 230 degrees Celsius.

– Turn on the oven to heat about 200 degrees C for 5 – 10 minutes, put the frozen food in a baking tray of suitable depth and place it in the oven.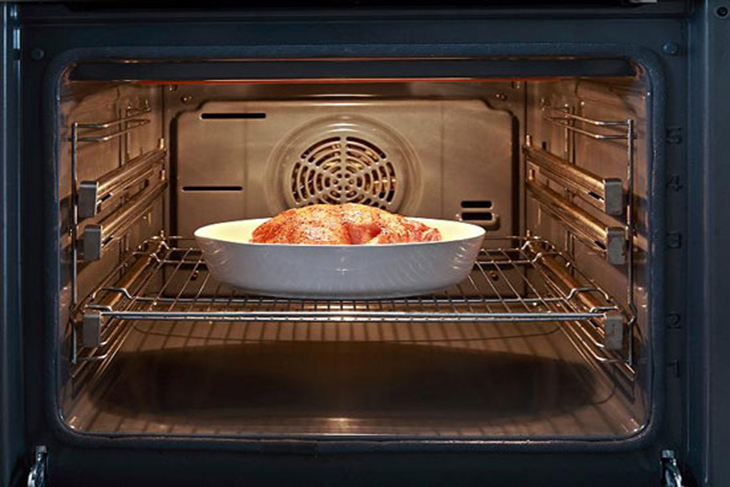 – Heat for about 10 minutes then turn off the oven and check if the food is hot. The temperature to reheat food in the oven must be at least 75 degrees Celsius and you need a thermometer to check the temperature accurately. If it is not hot enough, put the food back in the oven and continue to reheat.
– Wear gloves to remove the baking tray. It is better to use it while the food is still hot.
See more:
With these little tips on your food will always be delicious. If you have anything to share, don't hesitate to leave a comment below!