1

sedge mat

This type of mat has a long history and is very familiar to Vietnamese people, especially families in the countryside. Mats made from 100% sedge – a plant in nature, sedge mats have many advantages to mention.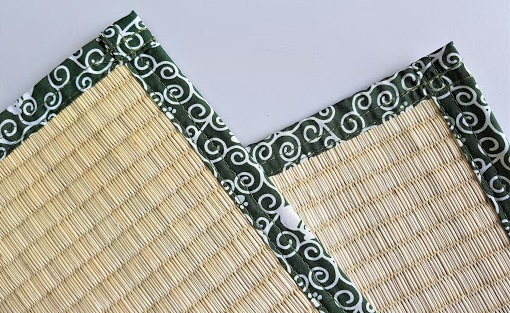 Advantages
The first is that the mat is cool , especially at a time when the weather is hot, lying on a sedge mat is chosen by many people. In addition, the mat is also flexible, has a variety of sizes as well as is easy to clean and use.
Besides, compared to the common ground, the cost of a sedge mat is quite cheap and there are many different prices for customers to choose according to their needs. This price is also reflected in the quality of the product. For example, mats made from craft villages, thick and tightly woven, cost from 400 to 500 thousand.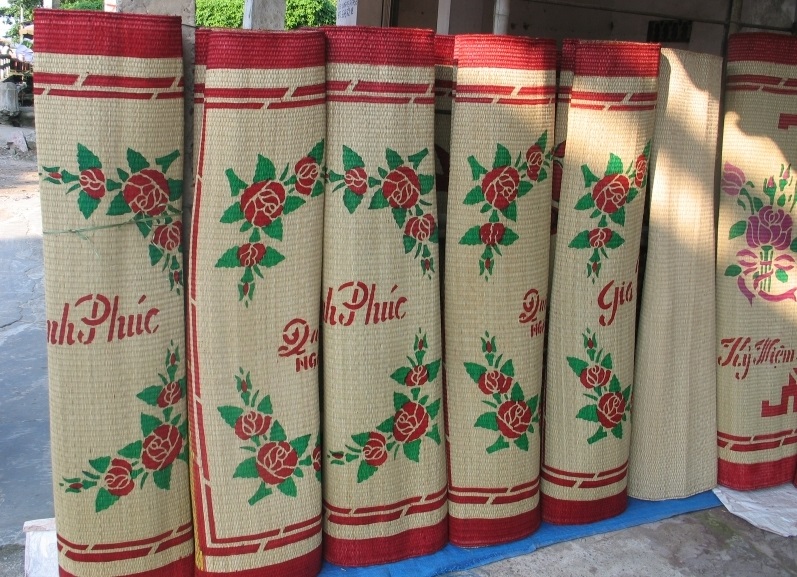 Defect
Besides the advantages, mats also have some disadvantages such as being susceptible to mold , especially during the rainy season of the South and the rainy season of the North. Because the air is humid, the sedge fibers absorb water, which is easy to breed mold and spoilage.
Odor is a common phenomenon with new mats, because in the processing process, chemicals and dyes must be used to process the product.
Note when choosing to buy
You should choose a model that has a natural sedge structure, small, smooth white sedge fibers and has been treated through the stages of anti-mold, non-toxic to the health of the user. Note that the mat needs to be sure, with high elasticity, thick braids, high-tech paint, odorless, lead-free.
In addition, it is necessary to choose the right color for the age, the edges are used with high-quality fabric that is not ruffled, not pasty so that the product can be used for a long time.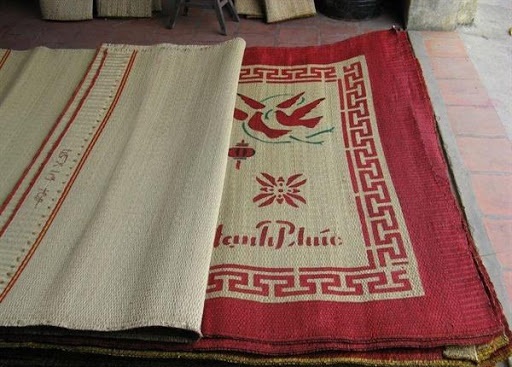 2

bamboo mats

Bamboo mats are made from bamboo , which is considered cooler than sedge mats or nylon mats.

Currently, on the Vietnamese market, two types of bamboo mats are popular: Vietnamese bamboo mats and Chinese bamboo mats . Vietnamese bamboo mats are made by hand at most of the stages, so the beads are often rustic, not high gloss, and not rich in colors and designs.

However, the mat is very durable, not broken or broken, the large string is hand-strung to create high strength, the feeling is very firm in the hand. In terms of price, Vietnamese mats are usually more expensive than Chinese mats.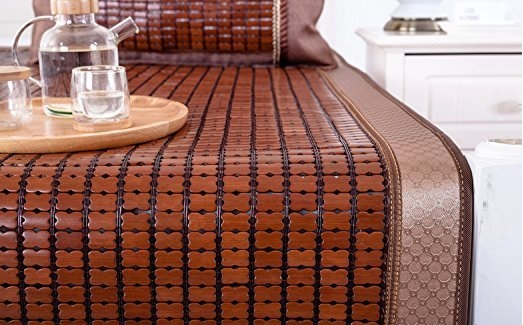 Advantages
Thanks to the advantage of not having to wash, just wipe with a wet cloth or alcohol-soaked cloth . Therefore, this type of mat is also suitable for families with babies.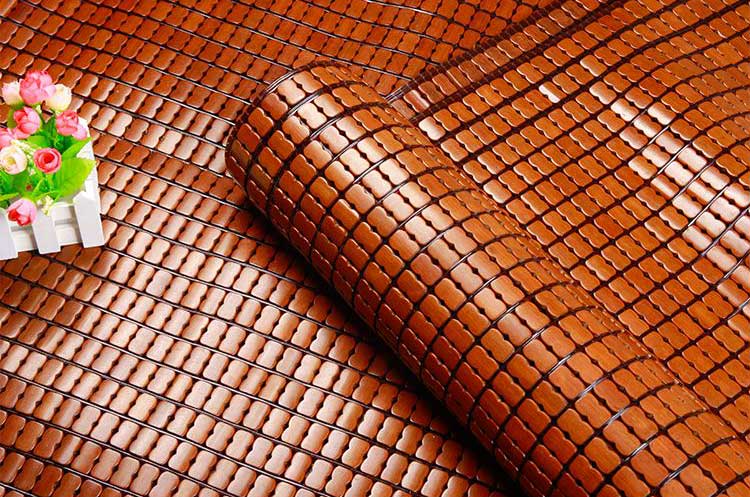 Defect
Due to the nature of bamboo , it is cold and welded . In the hot season, lying on a bamboo mat makes you feel very cool, but if you lie down on rainy days, you will feel cold at night, the elderly are prone to joint disease, and young children are prone to colds. You should note this before choosing to buy.
Note when choosing to buy
When buying, you should carefully check every detail of the mat because a broken bamboo eye will lead to a broken wire when rubbing on the bed. Should choose to buy mats with thick, even and not cracked eyes .
When using, absolutely do not smash the mat or use washing powder or bleach to wash it because it will cause breakage of the bamboo eyes and lead to damage.
If you are not used to sleeping on a bamboo mat, you should choose to buy a small eye mat because the mat will look more elegant and will not cause back pain.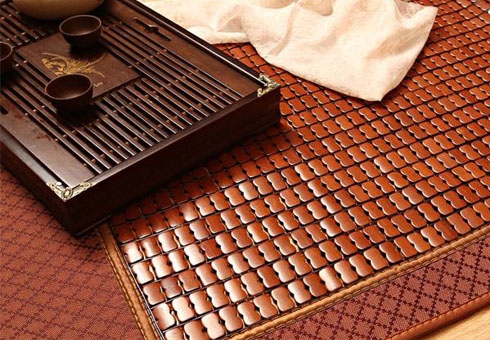 3

Clouds

Rattan mats are also a form of air conditioning mats, made from synthetic rattan fibers . When using the unit in an air-conditioned room, the mat will absorb heat, creating a cool and comfortable feeling . Mats are usually spread on the mattress, at 2 corners there are elastic to wrap the mattress to keep the mat flat.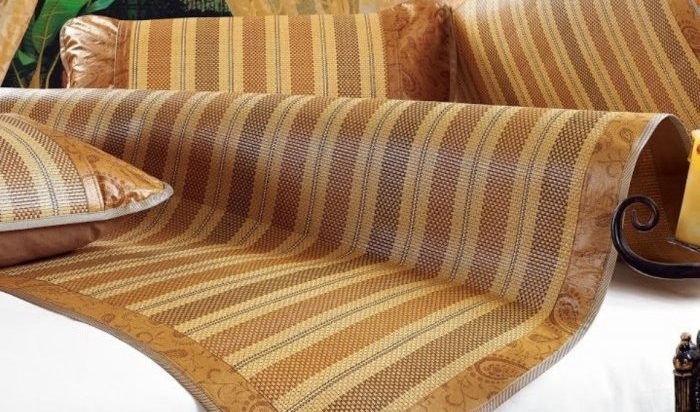 Advantages
The rattan mat is easy to fold, compact, convenient to carry away as well as when cleaning the mat because it is not as heavy as a bamboo mat. Especially suitable for families using air conditioning , mats help create a cool and comfortable feeling.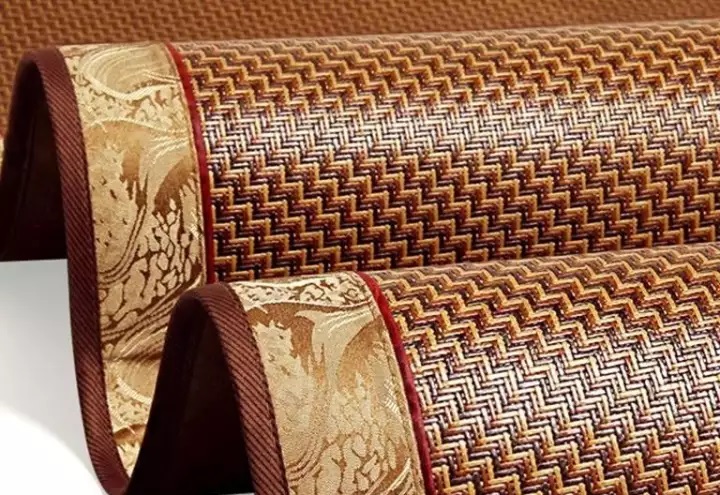 Defect
For rooms that do not use air conditioning, mats only have the same cooling effect as conventional mats while the price is more expensive.
Note when choosing to buy
Most of the products on the market today are free imports, so the price and quality of the screens in different places are not the same. Consumers should consult the price and choose products that have rattan fibers with sharp textures and solid seams to buy a good mat.
In addition, due to the characteristics of rattan and bamboo materials, users should not wash in water to increase the durability of the product.
4

Air conditioning mats

In recent years, the trend of people often chooses air-conditioned mats instead of other types of mats on the market. This is considered a series of screenings to help solve the hot summer or cold winter situation of Vietnam.

Air-conditioned mats use special materials such as rattan, bamboo, and silk to make the mat's surface. Underneath is a fabric lining to increase air-conditioning capacity for cool in summer and warm in winter.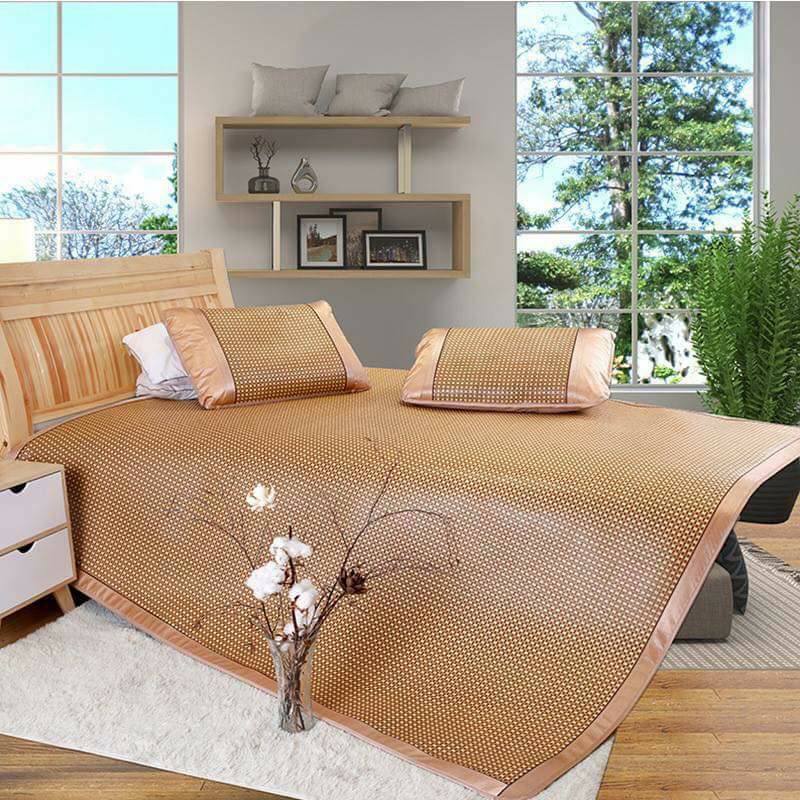 Advantages
The air-conditioned mat has the ability to self-balance the temperature , bringing comfort to the person lying down. Good durability and toughness, mats are not easily broken, broken like bamboo mats, sedge mats. This type of mat does not bring back pain like bamboo mats, so the elderly or children can use it.
Various models, many colors, eye-catching textures with high aesthetics . Raw materials are carefully dried, not moldy like normal mats. The product is soft, easy to fold and store, the surface is glossy, clean and easy to clean (just wipe it with a damp cloth).
Defect
Like rattan mats, air-conditioned mats only have the same cooling effect as conventional mats for rooms without air conditioning, while the price is more expensive.
Note when choosing to buy
On the market, there are quite a few places that sell air-conditioned mats because this is a pretty hot product line, to buy good quality air-conditioned mats at the best price, you should choose to buy at reputable dealers and stores. Popular and appreciated by users.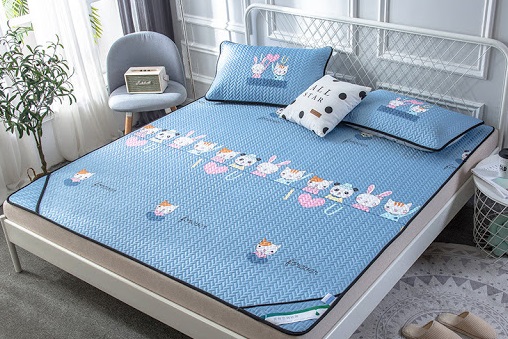 5

Cool mats

Cool mat or cool cushion is a new type of mat that appeared on the market a few years ago, made from 5D mesh material with a thickness of 1cm that does not collapse . Therefore, it creates hundreds of thousands of ventilation holes on the entire surface of the mattress.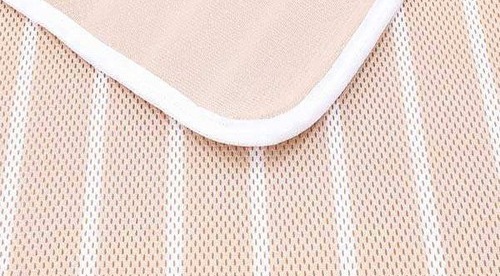 Advantages
The mat creates a smooth and comfortable feeling for the user thanks to the ventilation hole system on the projection surface that releases all body heat instantly. Besides, the thickness and elasticity of the mat support the body perfectly.
The mat does not absorb water , so it is easy to wash and dry. This is one of the best options for families with young children. Besides, the mat is soft, users can easily fold and store the mat when not in use.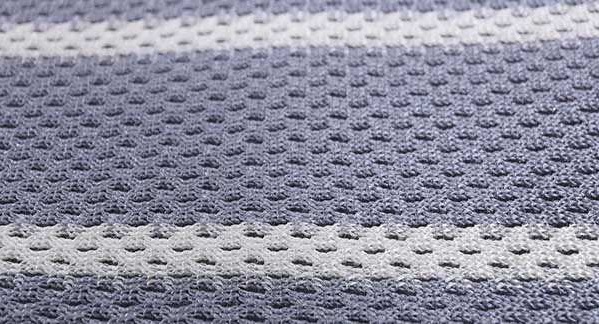 Defect
Because of its great ventilation and high heat release ability, it should be limited to use in winter.
Note when choosing to buy
It is necessary to choose a cool mattress with antibacterial and breathable properties , good sweat absorption.
Through the above useful information, hopefully you can easily choose for your family the right type of mat to bring a comfortable and cool sleep this summer!