White wild sunflower is an increasingly popular flower, loved and sought after by people in recent times. However, not everyone understands the meaning and how to grow white wild sunflowers. In this article, Bach Hoa Xanh will share with you the most specific information about this flower!
1 What is a white wildflower?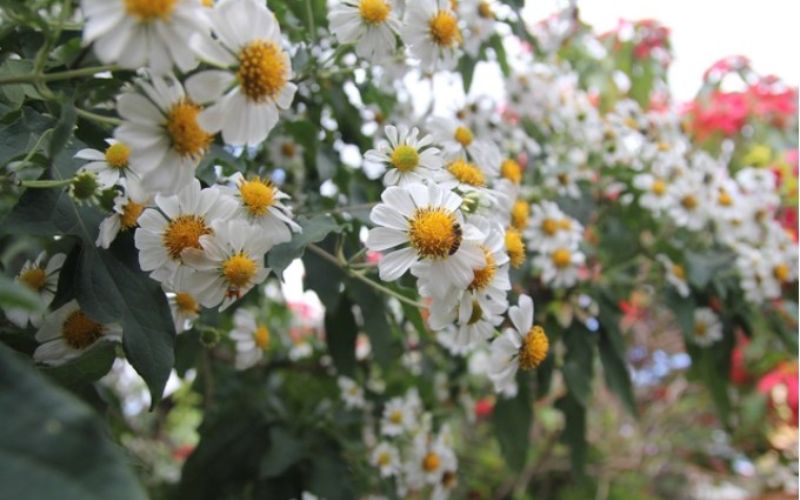 What is a white wildflower?
Origin and meaning of white wild sunflowers
White wild sunflowers belong to the family Asteraceae, the scientific name is Tithonia diversifolia. This flower occurs mainly in tropical or subtropical countries.
In Vietnam, white wild sunflowers were planted by the French in Lam Dong because the environmental conditions in Da Lat are very suitable for the growth of this plant. After that, they were widely planted in many provinces and cities across the country.
Characteristics and classification of white wild sunflowers
White sunflower is a herbaceous plant. The trunk is usually green, but when transformed into the wood, it is gray-brown. The average height of the flower is from 1-2m, there are some individuals up to 3m tall.
Basically, white wildflowers have many similarities with chrysanthemums: The leaf blade is smooth and covered with a small layer of hair, and the underside of the leaf is ribbed. Similar in appearance to daisies and sunflowers, white wild sunflowers have long thin petals and characteristic white color. White wildflowers usually grow individually, with 13 petals with a diameter of about 8-10cm.
2 The effect of white wild sunflowers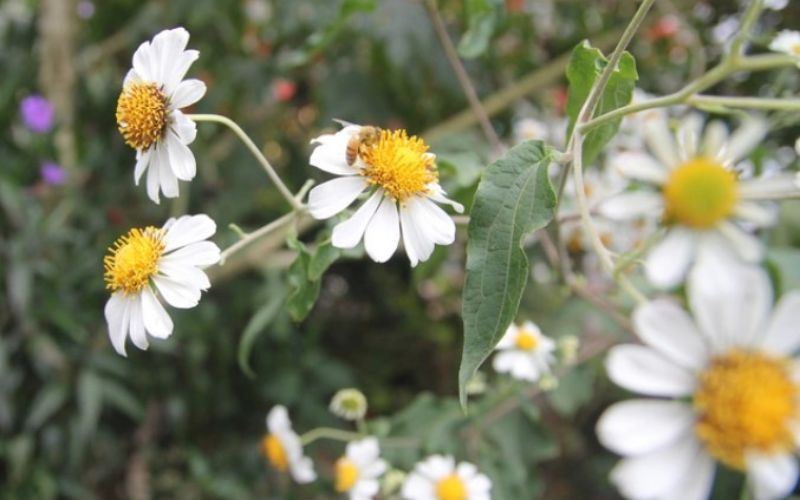 The effect of white wild sunflowers
In Mexico, white wild sunflower stems and leaves are used by people to dissolve blood clots, treat rheumatism, and sprains, reduce swelling, and relieve pain and fractures.
People in Japan often use white wild sunflowers to fight poison.
The Chinese consider white wild sunflower an herb in prescription liver laxatives, diuretics, and jaundice. In addition, white wild sunflower also has the effect of curing fungal diseases and night sweats.
Particularly in Vietnam, white wild sunflower is known as a remedy to help reduce swelling, and treat rashes, and atopic dermatitis. White field anemone also helps sedation, and laxative and is very good for the liver.
3 How to grow and care for white wildflowers
How to grow white wildflowers at home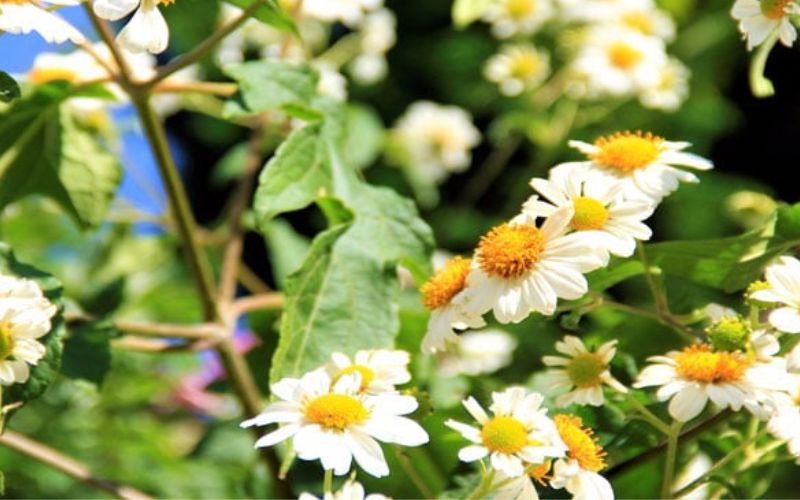 How to grow white wildflowers at home
Like other daisies in the daisy family, the white wild sunflower is quite easy to grow and does not take too much time and effort to care for. However, there are a few factors to keep in mind:
Soil for white wild sunflower: Loose and well-drained soil will be suitable to help the plant avoid waterlogging leading to root rot. Soil growing white wild sunflowers does not need to be too rich in nutrients. However, you should add an amount of manure or organic fertilizer to the plant to grow green and give many flowers.
Growing white wild sunflowers by seeding: First, you need to prepare quality seeds that are free from pests and diseases. Choose a place to sow seeds with lots of light, not wet and cool. After sowing the seeds, you just need to cover with a thin layer of soil and water daily enough to keep the soil moist and the plants will grow and develop well.
Growing white wild sunflowers by cuttings: Use a handy knife or scissors to cut the healthy branches, which are attached to the main stem. Select a stem with a length of 10-15cm, cut off the leaves at the base, then dip in the hormone that stimulates rooting and then plug it into the prepared moist potting soil. The cuttings will take root in 2-3 weeks and are ready to plant.
How to care for white wildflowers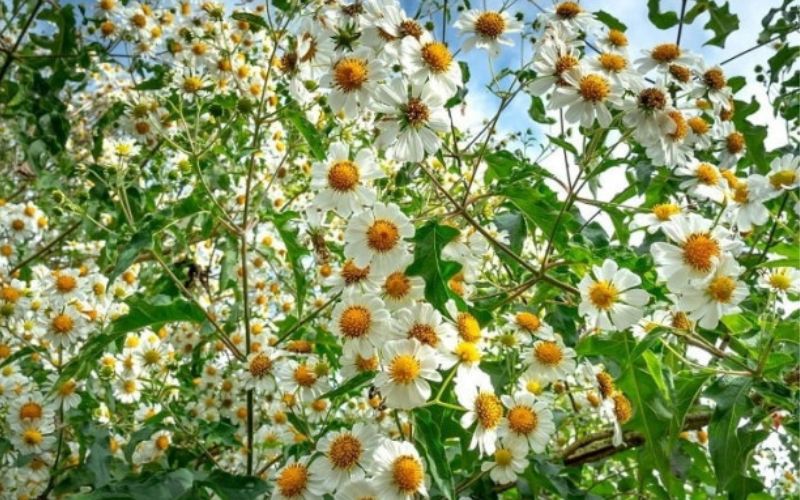 How to care for white wildflowers
In order for plants to grow quickly and withstand harsh weather, it is necessary to pay attention to some of the following characteristics:
Watering: Water regularly, especially during the growing season and flowering stage.
Mulch: To keep the soil moist and prevent weeds, use a straw, straw, or dry leaves to create mulch around the base of the plant.
Remove weeds: Regularly check and remove weeds to avoid affecting the growth and development of flowers when they are young.
Trimming white wild sunflowers: Prune away wilted branches, overgrown leaves, and long leaves for better flower development.
Fertilizer: Add rotting organic materials or organic fertilizers to increase soil nutrients. Especially in the new germination and flowering stage.
4 Notes when planting and caring for white wildflowers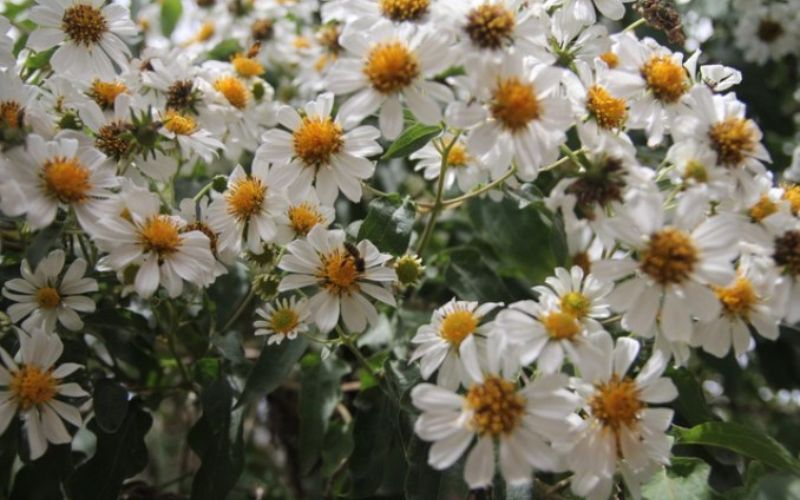 Notes when planting and caring for white wildflowers
It is recommended to use NPK fertilizer to periodically fertilize plants 2-3 times per year to supplement the necessary nutrients for plants, especially during the period when the plants are about to bloom. Do not fertilize too much, it will make the plant grow in leaves, and not bloom much.
5 8 beautiful images of white wild sunflowers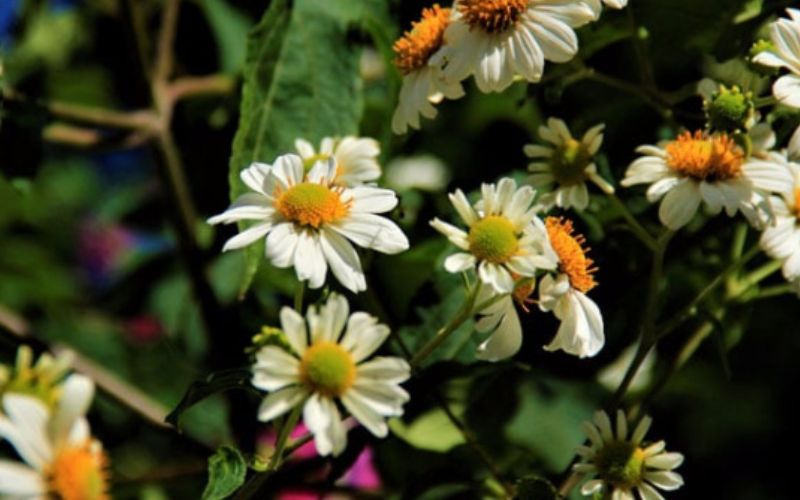 Pictures of white wild sunflowers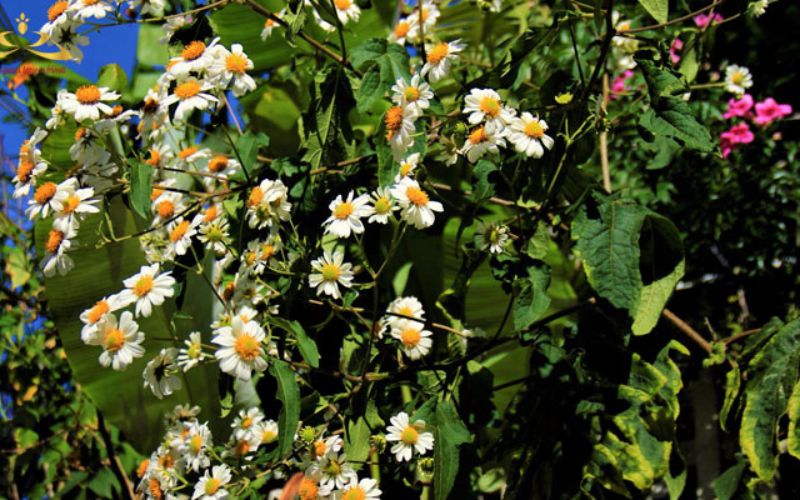 Beautiful white wildflowers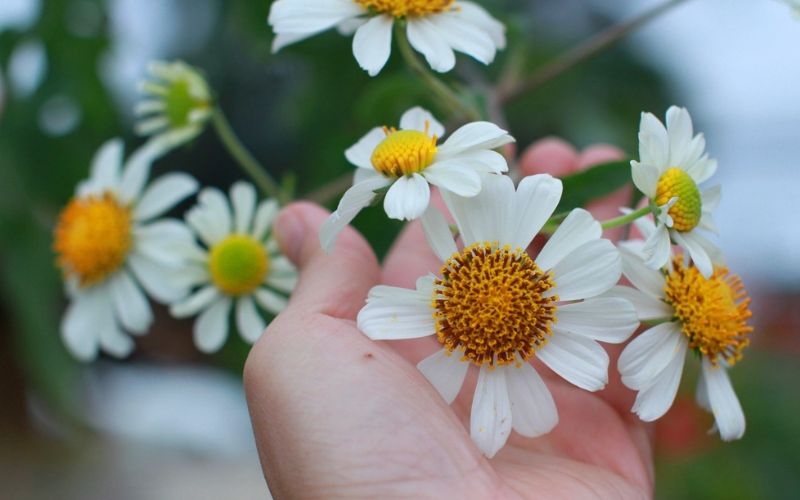 The beauty of white wild sunflowers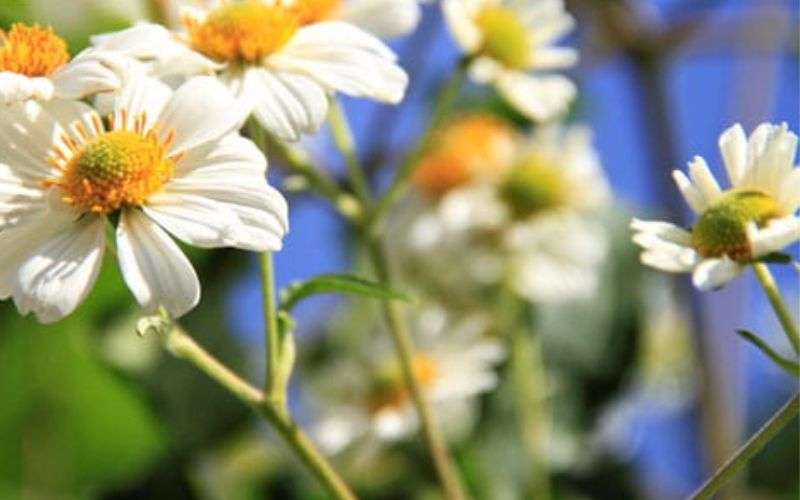 White wild sunflowers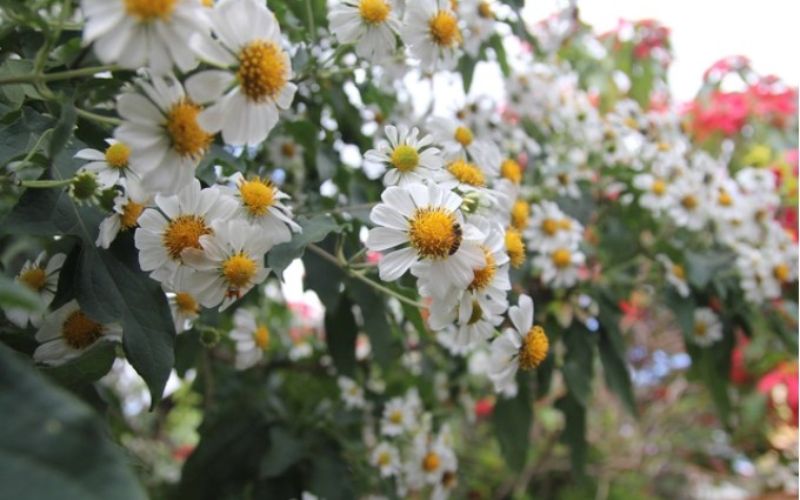 White wild sunflower season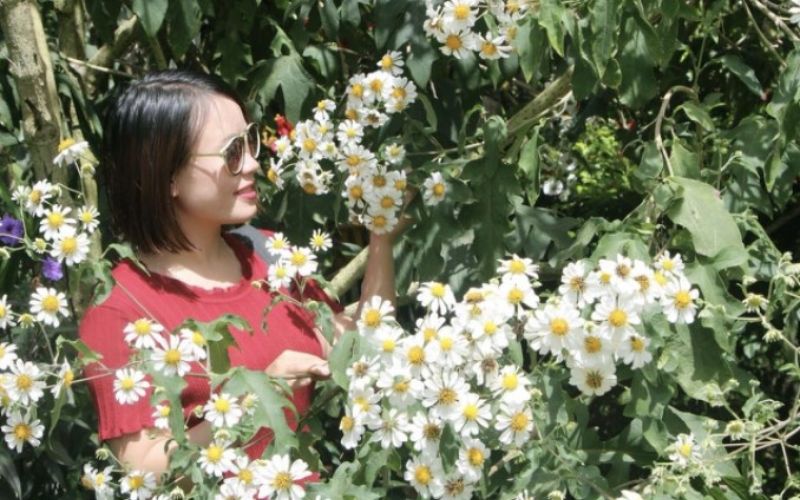 The unforgettable scent of white wild sunflower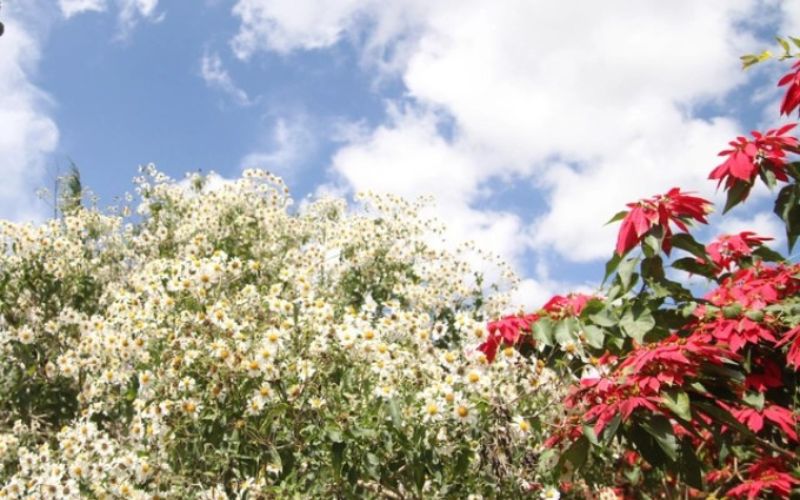 Tourists take pictures with white wild sunflowers
Wild sunflower forest
Above is the basic information about white wild sunflowers. Hopefully, the information that we provide will help you better understand the origin, meaning, and how to grow this flower. Plant yourself a pot of white wild sunflowers to beautify your living space!