1

Reasons for exploding leather jackets
Leave leather jackets in a humid place
If the leather jacket appears blistered in small dots, it is caused by moisture . The main reason is that leather is a layer of dead skin that has been processed to create the finished jacket. However, they still retain its structure, so they still have the same "respiration" mechanism as raw skin, but to a much lesser extent.
With excess moisture, the leather layer cannot escape steam and blisters appear. These marks can cause the skin to peel off later.
Improper washing of leather jackets
Improper washing of leather jackets is the most common reason for exploding leather jackets. Failure to learn how to wash leather jackets correctly, but just washing them as usual, has resulted in damaged leather jackets from shape to material.
One of the top rules when washing leather jackets is not to let them soak in water . When the leather material is too hydrated, it will soften, blister and peel.
Choose a poor quality leather jacket
Imitation leather jacket, PU leather jacket, simili or industrial leather jacket is a material that simulates a real leather jacket . Faux leather shirts are a fabric usually coated with polymer glue, this glue will be printed with imitation leather patterns on the surface. When exposed to a lot of water, temperature, chemicals, etc., the polymer glue layer will quickly lose its effect and appear different large and small explosions .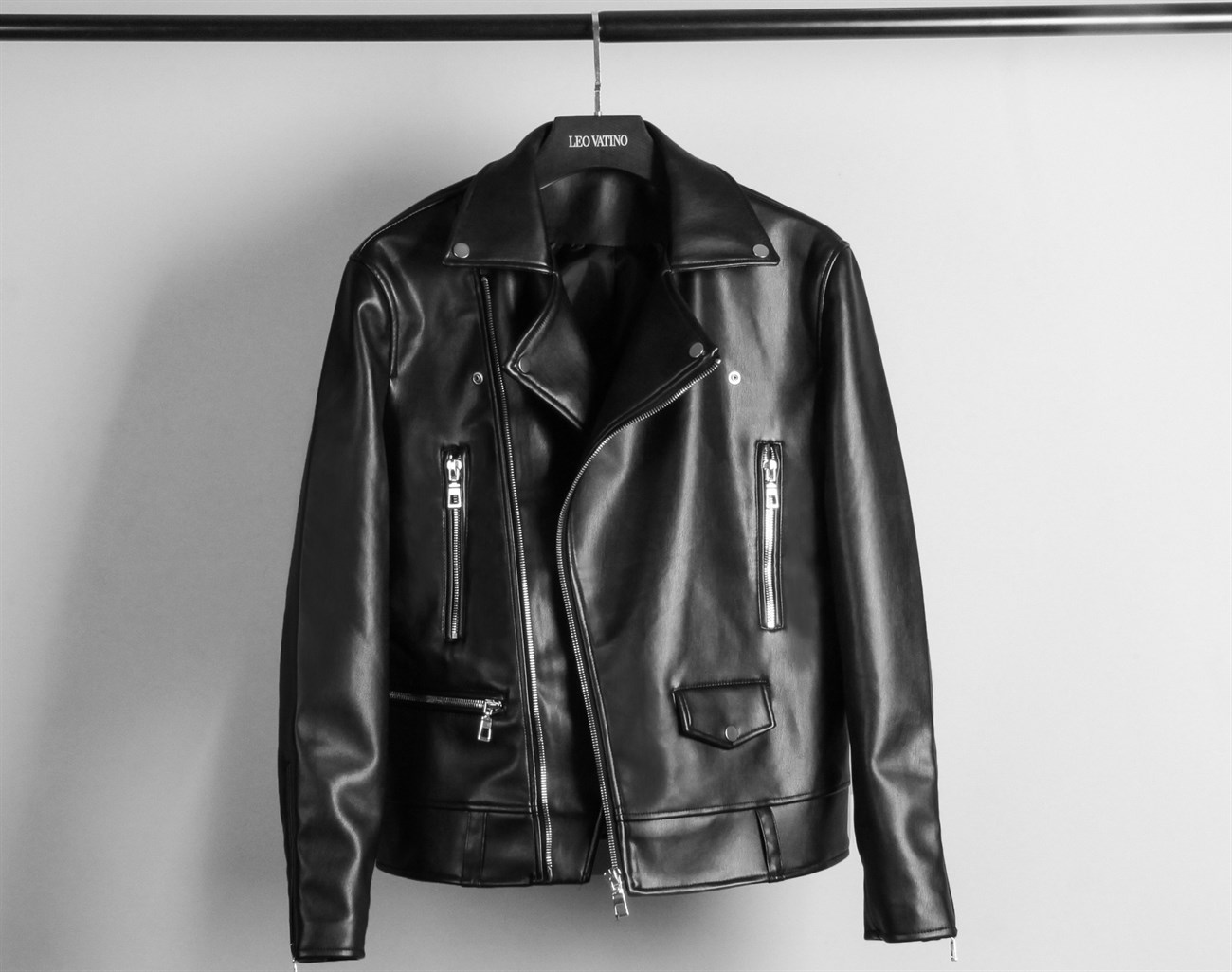 2

How to fix an exploding leather jacket
Use nail polish or shoe polish
Use nail polish or polish to cover the explosion, pay attention to choose the right color and polish so as not to affect the aesthetics of the entire shirt.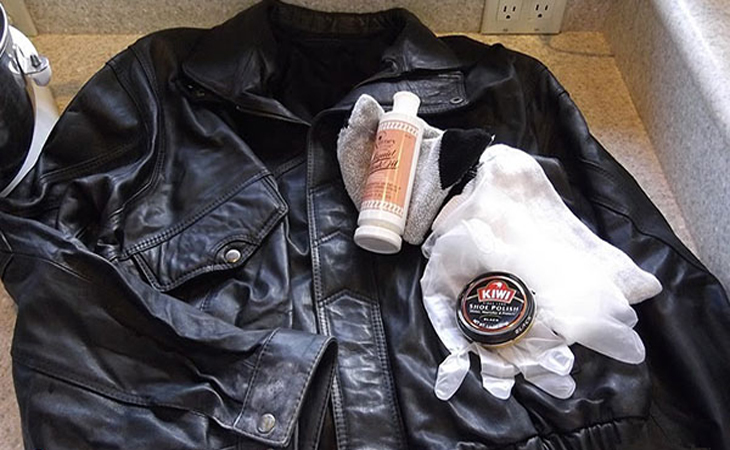 After applying paint on the explosion, wait for it to dry completely and then use Vaseline cream to wipe the surface of the shirt. Vaseline layer works to help the surface of the leather jacket be more shiny and partially cover the paint stain you just made.
Use baby oil
Baby oils, also known as baby moisturizing massage oils, have the ability to preserve skin quite well, whether the shirt material is genuine leather or imitation leather. This oil helps the skin layer not to absorb water as well as not to be deprived of natural moisture by sunlight to keep them fresh and more durable.
The method is very simple, just soak a little baby oil on a cotton ball and then use it to clean the entire surface of the leather jacket.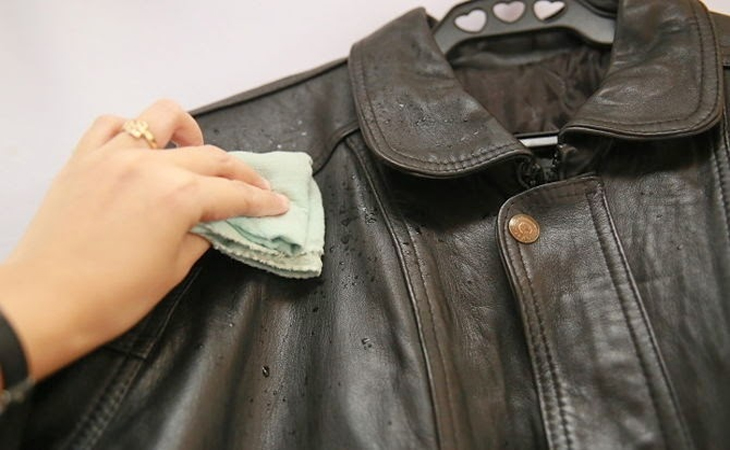 Use leather care solution
You should buy an additional bottle of maintenance solution at reputable stores. This conditioner can clean but also give shine to the skin.
Besides, the ingredient also provides the necessary moisture to the skin so that the skin structure is always the most stable in all temperature and weather conditions.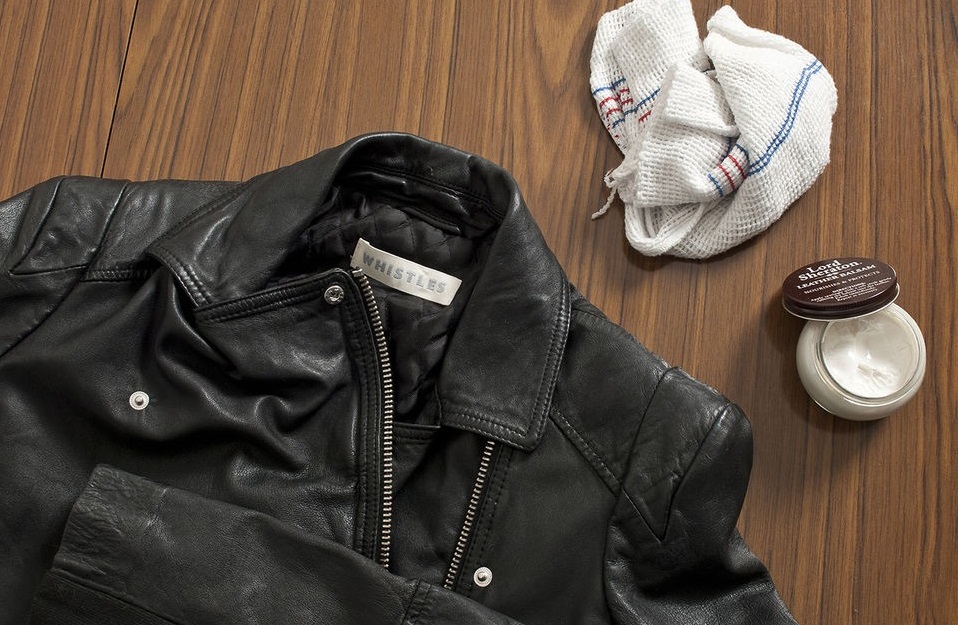 3

Ways to wash leather jackets to prevent them from exploding
For hand washing
Step 1: Take a soft cotton towel dipped in water and clean the leather jacket. This step is to gently clean dirt on the surface of the leather jacket.
Step 2: If the leather jacket has stains that are difficult to clean such as grease or mold. You can take a little vinegar or a little common detergent mixed with a little warm water, then gently wipe the dirty part until it is gone.
Step 3: Take the polish to polish the leather jacket again, then expose it to a cool place, avoid direct sunlight, then store it in the cabinet until it dries.
Using a washing machine
Men's leather jackets are often more difficult to wash than women's leather jackets because they are very thick. If you do not bring your leather jacket to the shop, you will have to wash it in the washing machine.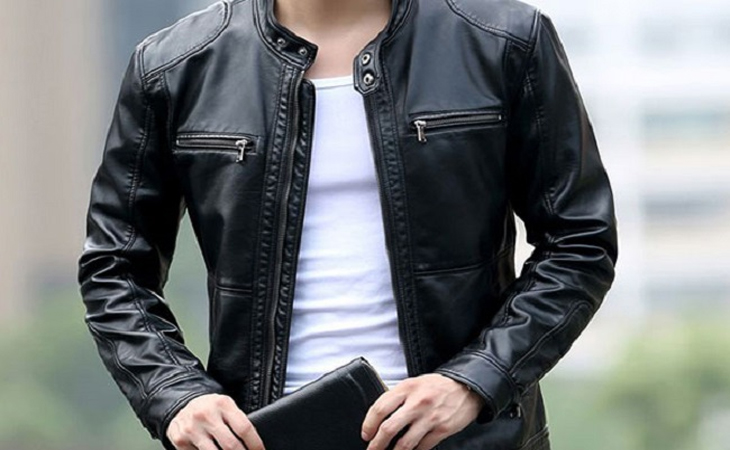 Therefore, to wash leather jackets in a washing machine , it is necessary to note the following issues:
Step 1 : Before putting it in the washing machine, turn the leather jacket inside out, then put it in the washing machine and don't put the leather jacket in the same room as other clothes.
Step 2 : Start the washing machine and let the water cool.
Note: Absolutely do not leave it in the extremely dry spin mode or hot water washing mode because it will cause the surface of the shirt to wrinkle.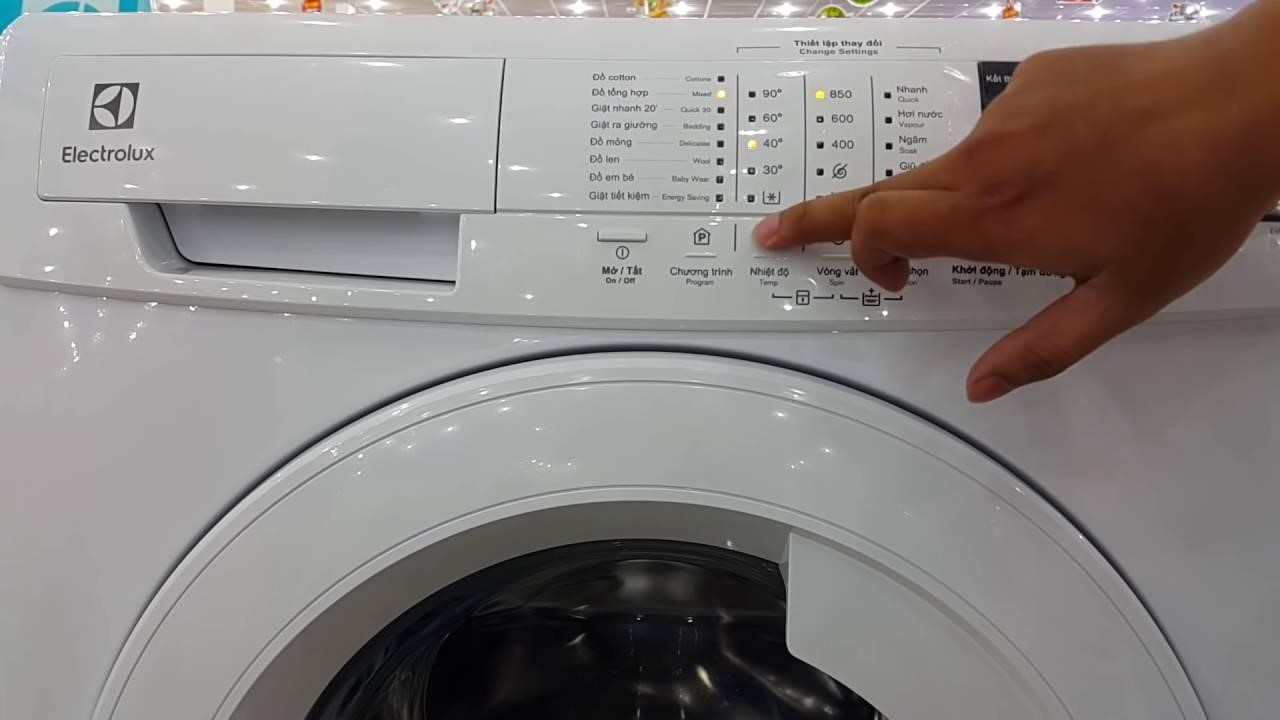 Step 3 : When finished washing, take out to dry in a cool , dry place, avoid direct sunlight. After the leather jacket is dry, you can take the wax to polish the leather jacket once and then store it in the closet.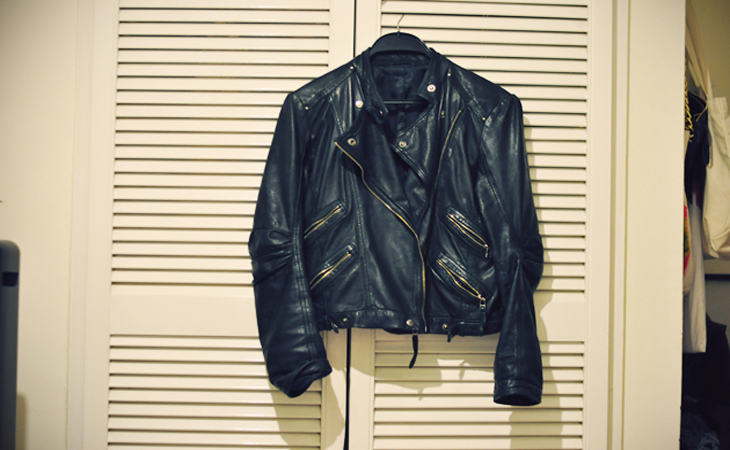 4

tips to help preserve leather jackets for a long time

Faux leather jackets have an average lifespan of 6 months to 1 year , but genuine leather jackets will have a higher average lifespan. Whether it is genuine leather or imitation leather, it is necessary to take care of them properly to keep them looking as good as new.
The maintenance of leather jackets is relatively difficult, so there are a few points to pay attention to :
Avoid letting your leather jacket get wet in the rain.
Limit washing leather jackets in the machine, wash them with many different types of clothes and wash on a strong setting.
Do not dry leather clothing in direct sunlight.
Do not clean leather clothing with strong alcohol solutions or harmful chemicals.
Hang and store the shirt in a cool place.
Do not fold or crumple the shirt when not in use.
With the above ways to care, preserve and wash leather jackets so that they do not explode or peel off, we hope to help you in protecting your clothes.