Bottle fish is a highly prized catch due to its sweet and delicious taste, despite its rough and unappealing exterior. It can fetch a market price of up to approximately 250,000 VND/kg, highlighting its significant economic value. In this article, we will delve into the details of this extraordinary fish.
1What is bottle fish?
Bottle fish belongs to the skate family, which is a species of marine fish. It was previously classified as part of the blind skate family. There are two main types of bottle fish: egg bottle fish and regular bottle fish. The name likely originates from their oval-shaped body, resembling a bottle. Bottle fish can be prepared in various dishes.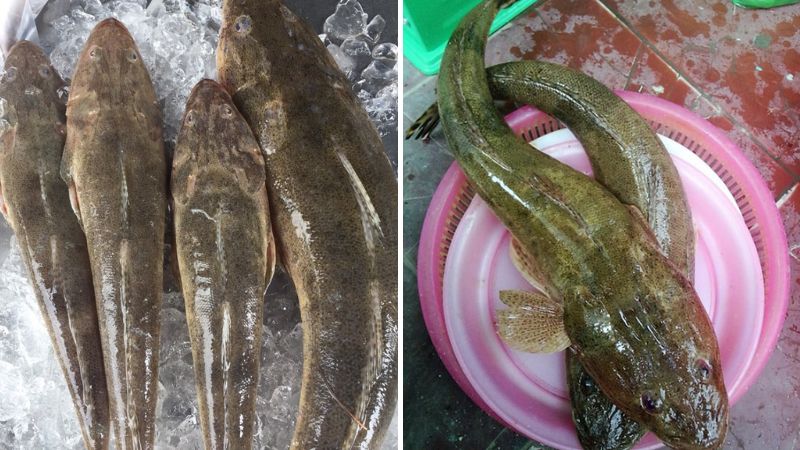 Bottle fish is a species of marine fish belonging to the skate family
Bottle fish is also highly nutritious, containing essential vitamins and minerals such as protein, calcium, and iodine. These nutrients not only contribute to overall health but also have positive effects on cardiovascular and nervous system health. These qualities make bottle fish a popular choice among individuals.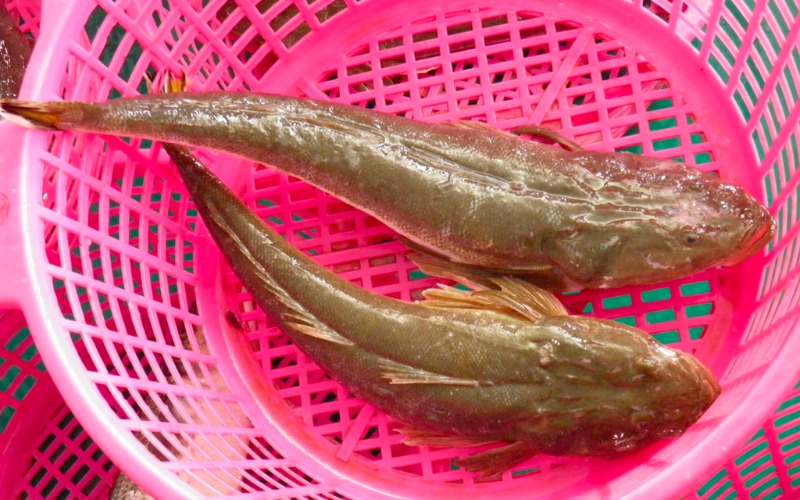 Bottle fish has high nutritional value
2Bottle fish characteristics
Bottle fish typically has an average size of 15-30cm, but it can grow up to 40-50cm. It can thrive in both saltwater and brackish water environments. The body of the bottle fish is round, flat, and wide at the head. Its skin features rough, ridged textures on both sides and the back. The gray-colored skin, long body, and pointed tail contribute to its distinct appearance.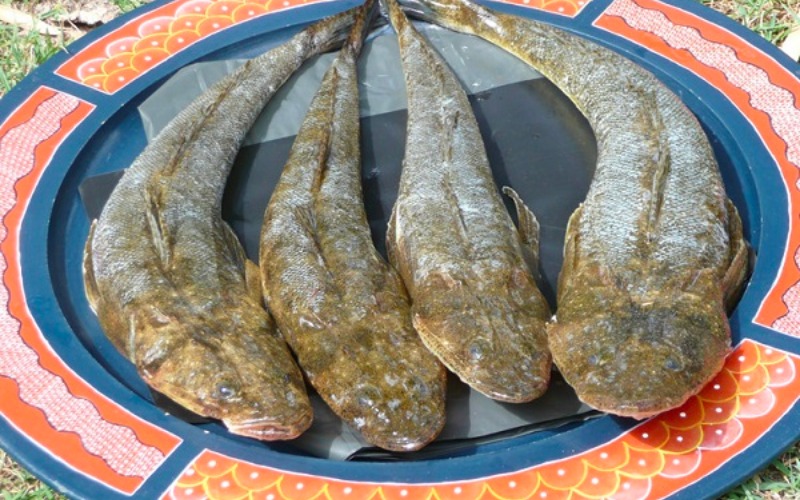 Bottle fish characteristics
Despite its unconventional appearance, bottle fish holds significant economic value due to its delectable meat and its rich content of beneficial nutrients for human health.
Bottle fish can be found in various regions, including the Indian Ocean and the Pacific Ocean. It is widely distributed in many seas around the world. In Vietnam, bottle fish can be found along the Central region's coastline, such as Thanh Hoa, Nghe An, and Quang Ngai.
3Where to buy bottle fish, and how much does it cost?
Currently, the price of fresh live bottle fish ranges from approximately 130,000 to 150,000 VND per kg for regular bottle fish. Bottle fish eggs are more expensive, priced at about 230,000 VND/kg. However, prices may vary based on the region, timing, and product quality.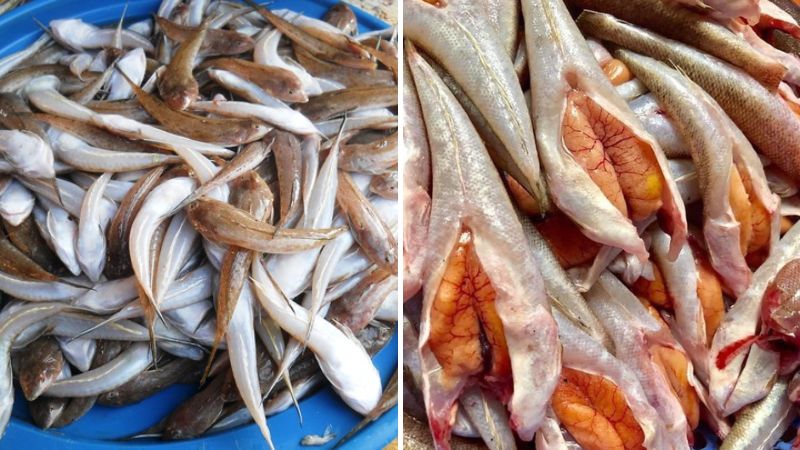 Can find fresh live bottle fish at seafood markets, wholesale markets
Fresh live bottle fish can be purchased at seafood markets, wholesale markets, as well as supermarkets and seafood stores. Additionally, online shopping websites and home delivery services offer the option to conveniently order bottle fish.
Above is a comprehensive overview of bottle fish – a fish species with a unique appearance yet abundant in nutrition and exquisite taste. We thank you for your attention and wish you good health.