Apart from the main dishes, fruits also play an essential role in a Halloween party. By applying some creativity and using various fruits, you can add vibrant and spooky colors to your party decorations. Let's explore some ideas now!

Additional reference: 12 beautiful, unique, and impressive fruit decorations.

1Halloween decoration with watermelon
To make your Halloween party more special and stylish, consider using watermelon to create a scary brain decoration.
The process is simple: remove the green part of the watermelon, leaving only the white flesh. Then, carve and shape the watermelon to resemble grooves and folds of a brain. This simple decoration tip will make your party unique and memorable.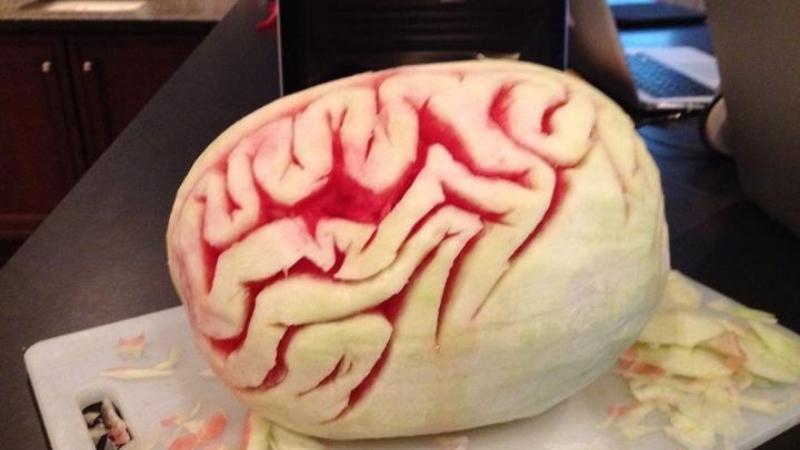 Halloween decoration with watermelon
2Apple teeth decoration
You can also use apples to create spooky teeth, adding to the overall creepiness of your Halloween night.
It's a simple fruit decoration solution for a Halloween feast. Cut an apple into quarters, scoop out a gap in the middle, place a marshmallow inside, and shape the apple to resemble teeth.

Handy tip: To increase the creepiness, arrange the false teeth unevenly. Also, soak the apple in water or water mixed with lemon juice to prevent browning.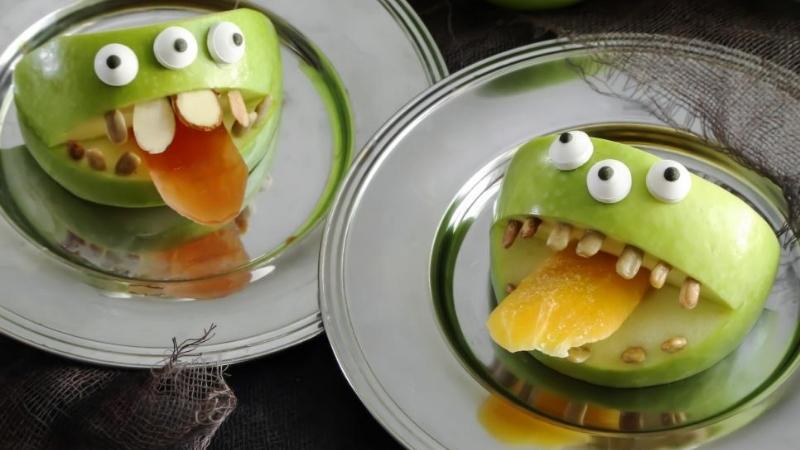 Apple teeth decoration
3Banana ghosts and Halloween pumpkin
In Vietnam, pumpkins might not be readily available, so you can use coconuts or oranges instead to decorate your house for Halloween.
A simple fruit decoration solution for a Halloween feast is to peel an orange and add a small stem on top to create a unique and eye-catching pumpkin. Additionally, you can make banana ghosts by peeling a banana, sticking raisins on the eyes and mouth, creating a delicious and attractive dessert.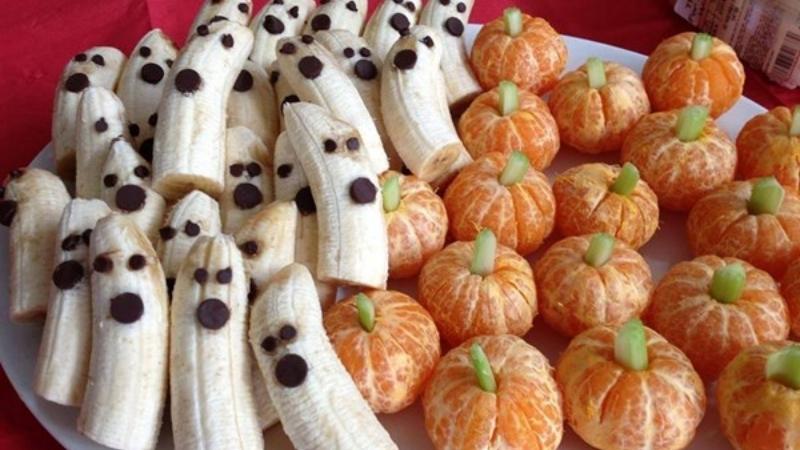 Banana ghosts and Halloween pumpkin
4Pumpkin lanterns
Unique pumpkin decorations are a must-have for your Halloween party. Pumpkin lanterns, in particular, can enhance the overall ambiance of the party. With a few simple steps, you can create your own lantern by cutting the pumpkin according to your preference.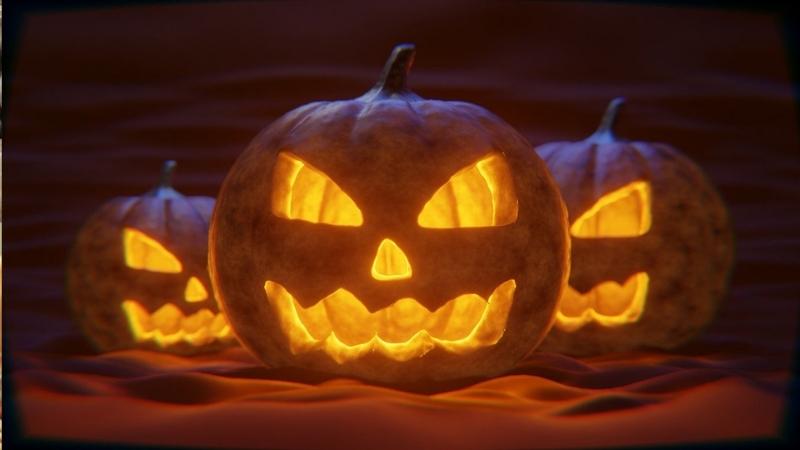 Pumpkin lanterns
Discover now 25 impressive, unique
5Refreshing fruit lanterns
In addition to pumpkin lanterns, fruits are commonly used for Halloween decorations. By cutting off the stem of a fruit, scooping out the flesh inside, and carving the eyes and mouth shapes with a knife, you can create refreshing fruit lanterns. Simply place a candle inside the fruit, cover it with the stem, and your fruit lantern is ready.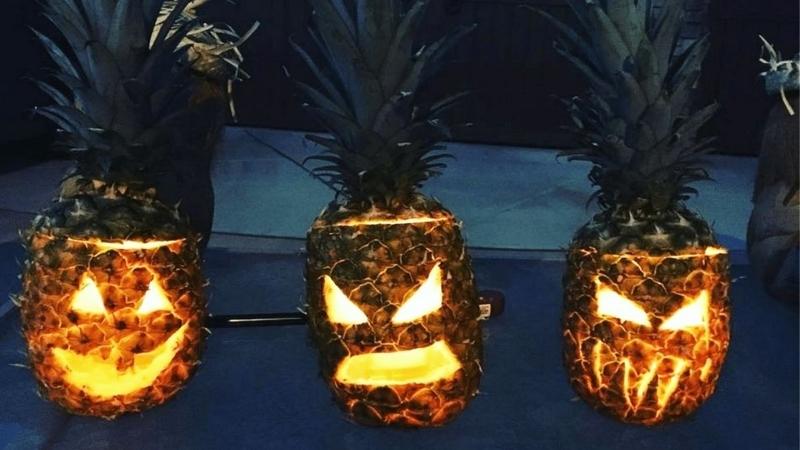 Refreshing fruit lanterns
6Blueberry cranberry jelly
If you're looking for a unique blueberry cranberry jelly decoration, try this method. Wash and arrange cranberries into circular jelly molds, then mix them with hot water and food coloring to create the desired color. Next, mix gelatin with cranberry juice and pour it into the circular molds. Refrigerate until set, and you'll have cute and lovely jelly balls.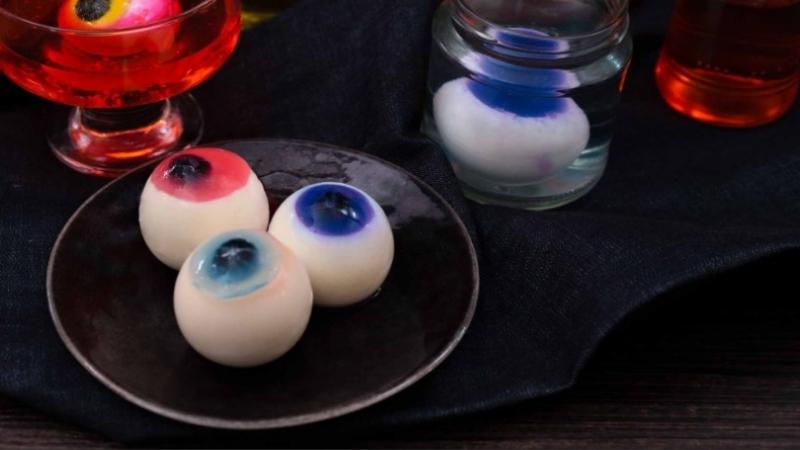 Blueberry cranberry jelly
7Caramel-dipped apple candies for Halloween
Another tempting treat for this event is caramel-dipped apple candies. In Western countries, candy apples are a must-have dessert for Halloween. The apples are coated in layers of caramel and delicious nutty flavors that no one can resist.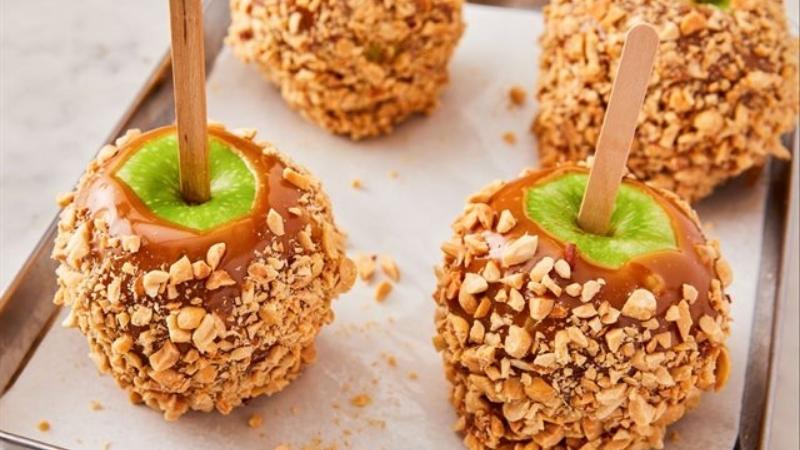 Caramel-dipped apple candies for Halloween
8Strawberries dipped in chocolate in the shape of ghosts
Strawberries dipped in chocolate and shaped like ghosts are adorable fruit decorations for Halloween. This dessert will delight you and your family, especially the little ones.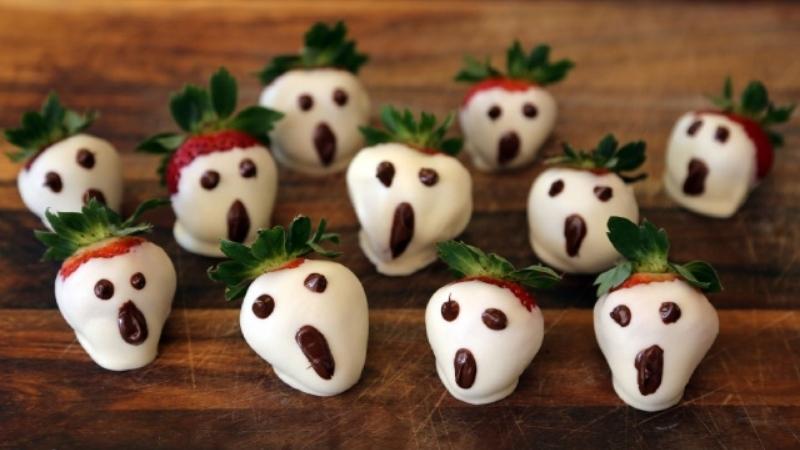 Strawberries dipped in chocolate in the shape of ghosts
9Halloween fruit decorations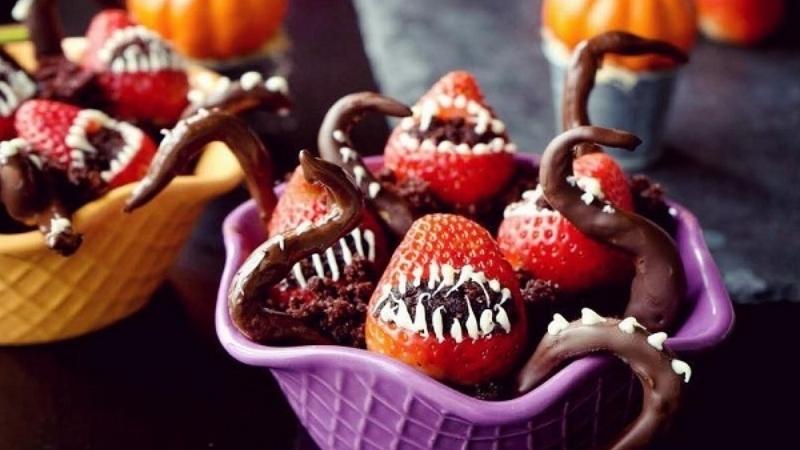 Strawberry octopus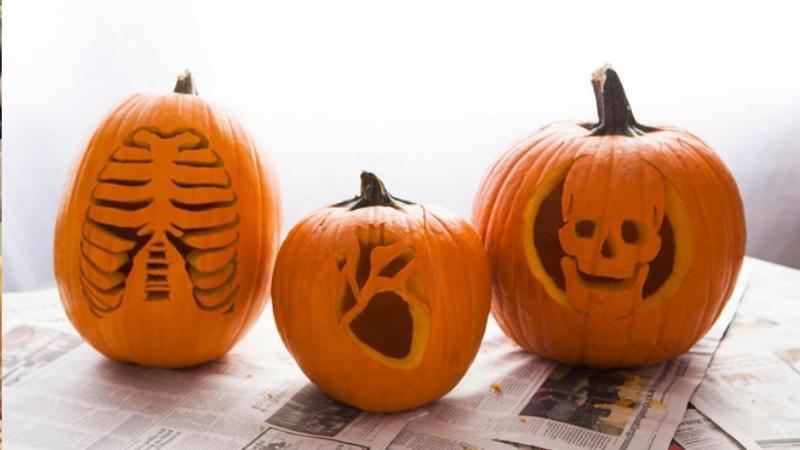 Pumpkin lanterns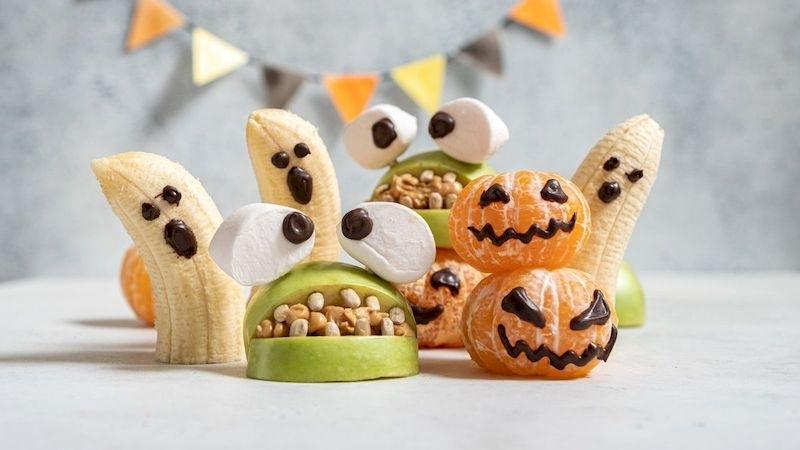 Fruit decorations in Halloween style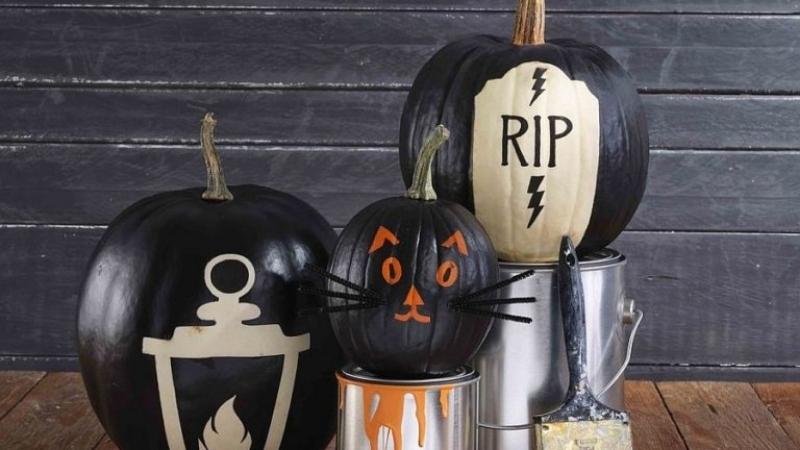 Black pumpkin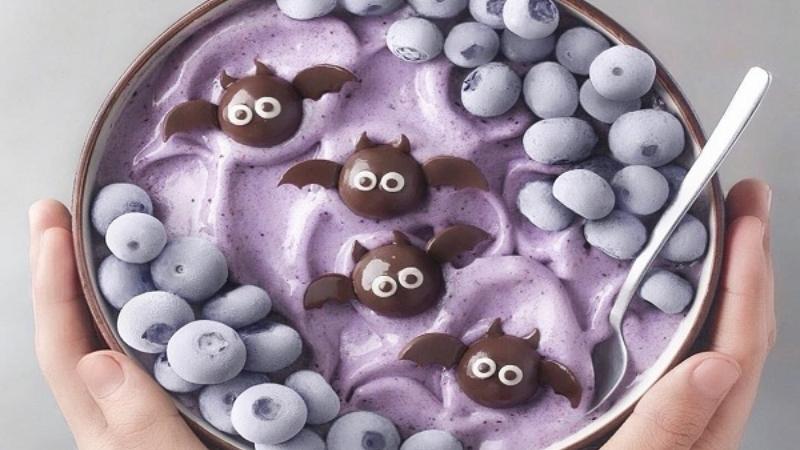 Blueberry smoothie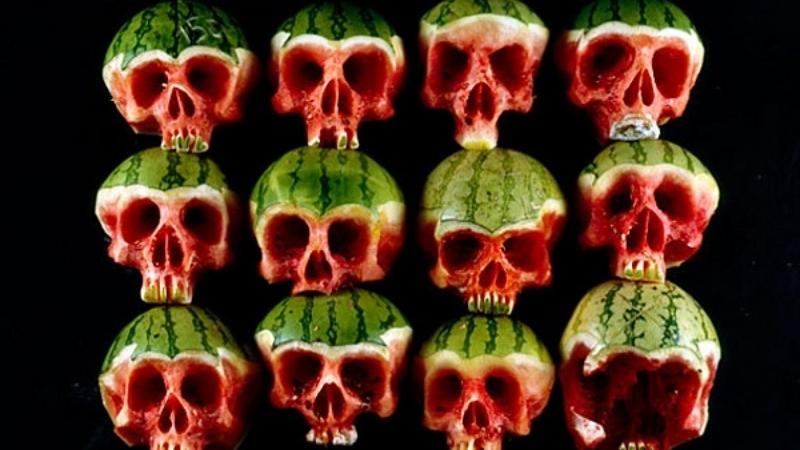 Watermelon skull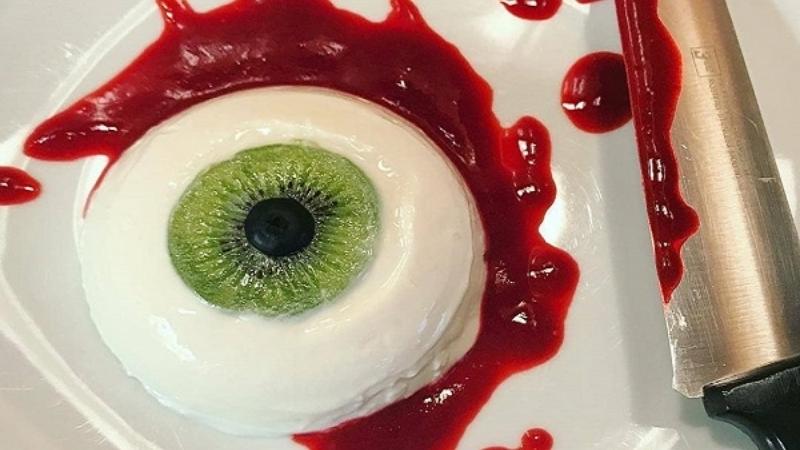 Kiwi jelly with eye shape
Above are some suggestions for beautiful and impressive fruit decorations at Halloween parties. Don't hesitate to try them and make this holiday extra special. Good luck!