Preprocessing the pomelo peel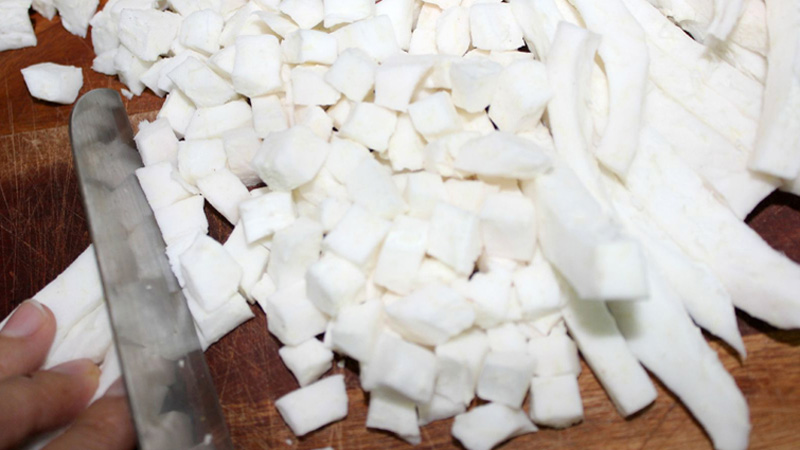 – Choose the white part of the pomelo peel, cut it into small pieces with a size of about 1cm. Then, put it in a bowl of water, squeeze it with your hands, and soak it with water and squeeze it dry.
– Repeat this process 5-6 times to remove the bitter essential oils from the pomelo peel and change its color to a light shade.
– Marinate the pomelo peel with about 3 tablespoons for 15 minutes.
Boiling the pomelo peel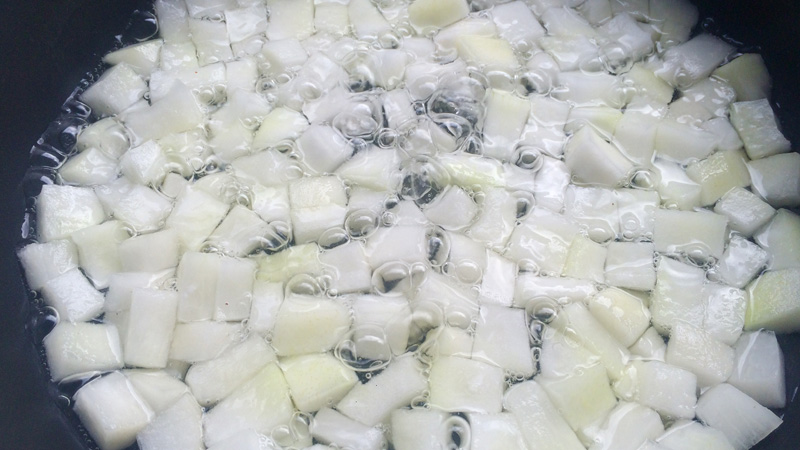 – Heat up a pan, wait until it's hot, then put the pomelo peel in and stir it evenly with your hands. At the same time, slowly add water until the pomelo peel expands and becomes moist, then turn off the heat.
– Put the still hot pomelo peel into a bowl and sprinkle evenly, then mix it up. This helps the powder adhere evenly to the pomelo peel, making it crisper.
– Boil another pot of water and add the pomelo peel mixed with powder, cook it until the pomelo peel turns translucent and floats to the surface, then turn off the heat.
– Put the pomelo peel in filtered water so that they do not stick together. Remember to save the boiled water for later use!
Cooking the tea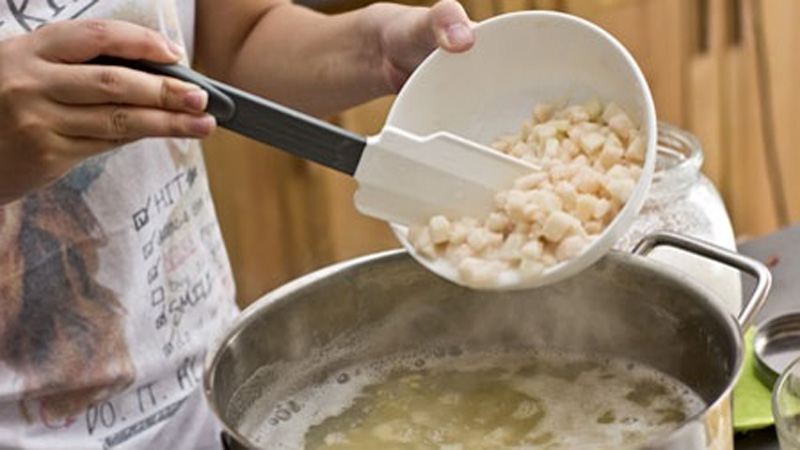 Use the saved boiled water and add 200g of sugar, stir until the sugar is completely dissolved. Dissolve the excess starch and slowly pour it into the boiling sugar water, until the sugar water starts to thicken, then add the pomelo peel and stir.
Finished product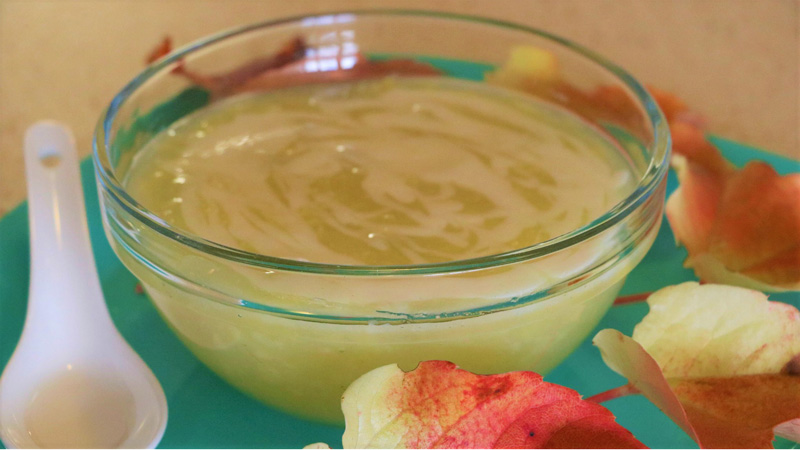 Serve the tea in a cup, if you like it cold, you can add ice, otherwise, it's still delicious when served hot!
With crispy pomelo peel and refreshing sugar water, this will be a great cooling treat for your family on hot sunny days. Good luck with making this delicious and nutritious pomelo tea.