Plums are a well-known native fruit in the northern region of our country. Each variety of plum has its own unique appearance and taste, and is harvested at a different time of the year. In this article, we will explore the harvest season of plums, including Tam Hoa plums, Tả Van plums, rice plums, and more.
1 What is the harvest season for plums?
Plums are typically harvested in May and June, but they start appearing in markets as early as March. Late plums are characterized by their large size, green skin, firm flesh, small seeds, and sweet taste. When the skin of the plum turns green, it is ready to be consumed. When it turns slightly yellow, the flesh becomes crisp, slightly juicy, and sweet. During the season, late plums are usually priced between 70,000 VND and 100,000 VND per kilogram.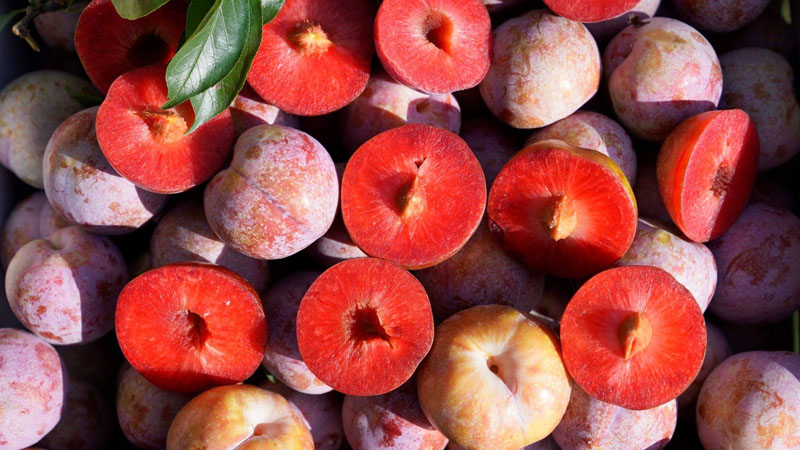 Late plums
2 When are Tam Hoa plums harvested?
Tam Hoa plums are a specialty of Bac Ha, the "white plateau" in Lao Cai, where white clouds cover the land all year round. Bac Ha is home to numerous plum orchards on hilly slopes and valleys nestled amidst rugged mountains. Thanks to its unique climate and fertile soil, Bac Ha plums are known for their large size, thick flesh, small seeds, beautiful pink-purple color, and crispy and sweet taste.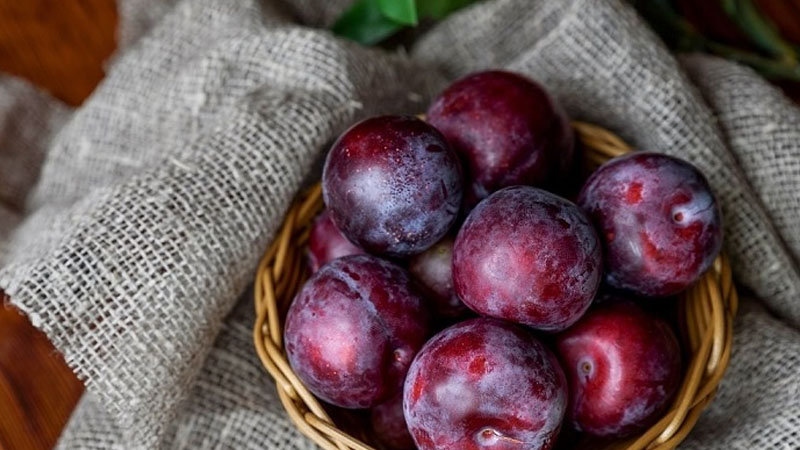 Tam Hoa plums
Tam Hoa plums originated from successful grafting of hybrid varieties over 40 years ago. They have a white powder layer on the dark purple skin and a moderate sweet and sour taste. Tam Hoa plums begin to ripen in mid-May and fully ripen in June, making this the ideal time for harvesting. During the early season, the price of Tam Hoa plums ranges from 10,000 VND to 15,000 VND per kilogram.
3 When are Tả Van plums harvested?
Ta Van in Bac Ha is known for its pleasant and fresh climate throughout the year. It is home to a famous specialty called Tả Van plums, which are loved by many tourists. These plums stand out with their attractive color, crispy and delicious flesh, and rich sweet taste. Despite their small size, Tả Van plums have a vibrant red flesh, a white powder layer on the outside, and release a juicy and refreshing essence when bitten.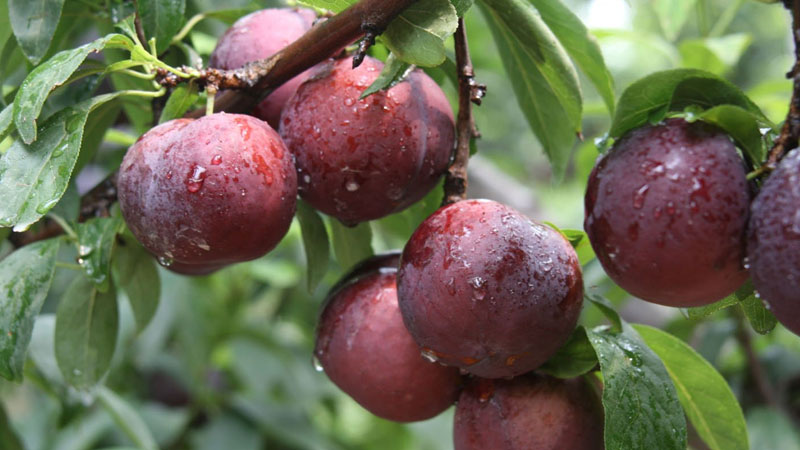 Tả Van plums
Tả Van plums blossom white in the early months of the year and fully ripen in June and July according to the lunar calendar. Apart from enjoying the sweet Tả Van plums in the cool mountain atmosphere, visitors can also witness the blooming white plum blossoms resembling snowflakes, creating a pure and enchanting scene. Tả Van plums are typically purchased at the beginning of the season from orchards, with prices ranging from 50,000 VND to 70,000 VND per kilogram and increasing to over 80,000 VND per kilogram.
4 When are rice plums harvested?
Tày and Nùng ethnic families in Lang Son have successfully cultivated rice plums in challenging areas, generating income, creating jobs, and contributing to poverty reduction. Rice plums, also known as wheat plums, start their harvest season in early March.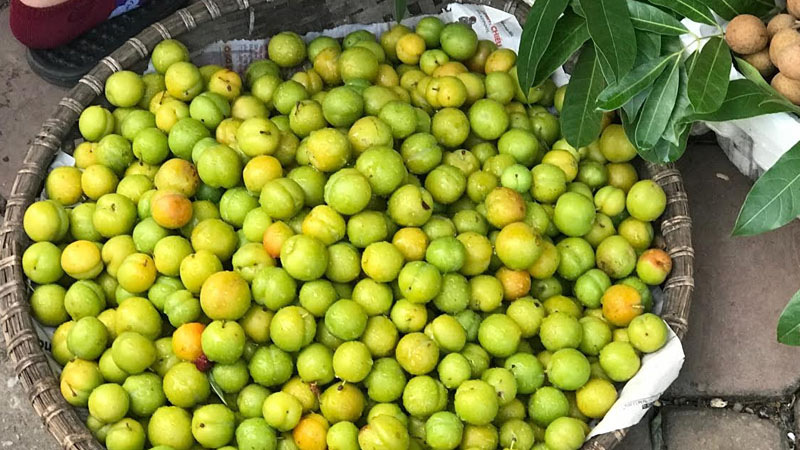 Rice plums
The price of rice plums at the source is around 10,000 VND to 12,000 VND per kilogram. If the plums are large, round, and visually appealing, the price can range from 18,000 VND to 20,000 VND per kilogram. In addition to green, rice plums come in red and yellow varieties. Initially, they have a sour and slightly bitter taste, but upon closer inspection, you will discover their unique sweet flavor that is hard to find in any other fruit.
5 Where can you buy delicious and affordable Northern plums?
Hanoi plums can be easily found in various markets and fruit stalls along the streets. They are also available for purchase on e-commerce platforms such as Shopee and Lazada. However, it is highly recommended to visit the source to choose the freshest and most visually appealing plums. If you have the opportunity, visit the northern provinces of our country to indulge in delicious plums right from the orchards and immerse yourself in the beautiful and picturesque scenery.
Further references: best places to buy delicious and affordable plums in Ho Chi Minh City?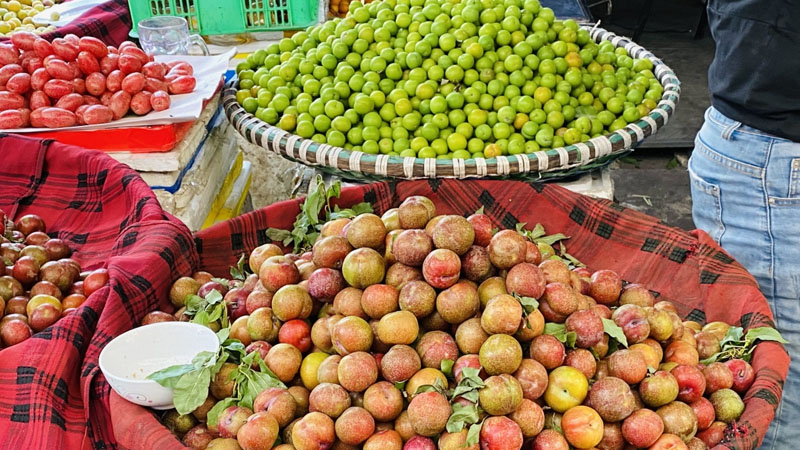 Hanoi plums can be purchased at markets, fruit stalls or e-commerce platforms
Above are the details about the harvest season of different types of plums in Hanoi and throughout our country. We hope that this article has provided you with valuable information to help you purchase plums in their prime season, ensuring that they are fresh, crispy, and delicious.