1

Before washing clothes
Thorough cleaning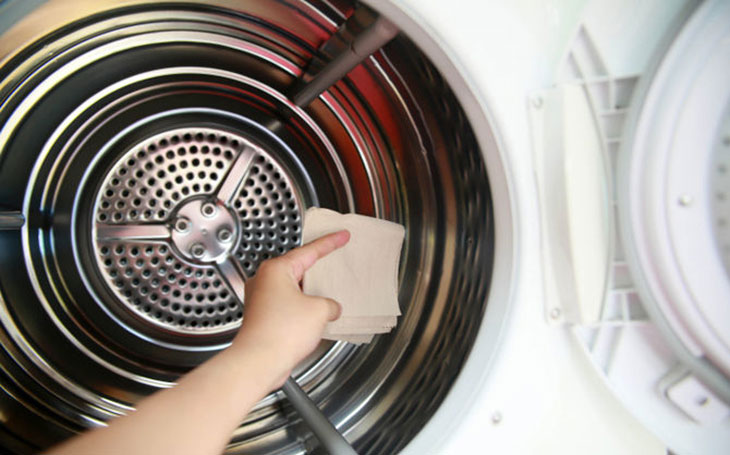 When used for a long time, the washing machine can smell unpleasant mold and spread to clothes. You do the cleaning when The washing machine has no clothes !
Pour 2-4 cups of white vinegar into the soap dispenser in the washing machine. Then, run the machine through a full wash cycle on the hottest and strongest setting. Add a cup of baking soda and run one more cycle.
– Next, you use a microfiber cloth to wipe the inside of the washing tub and on the lid of the washing machine.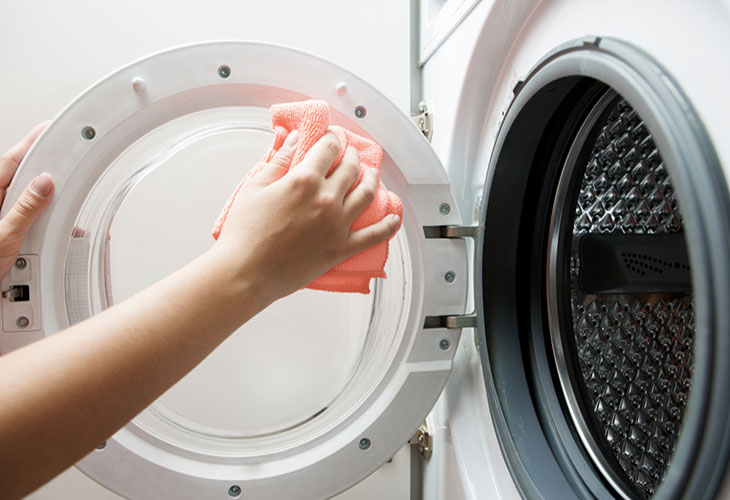 Note: You can also use bleach or a washing machine cleaner instead of vinegar. If using bleach, you should wash white clothes in the first load after cleaning the washing machine.
When not in use, you should open the lid or door of the washing machine. Moisture trapped inside a closed washing machine allows mold and odor-causing bacteria to grow.
Cleaning and maintaining the dryer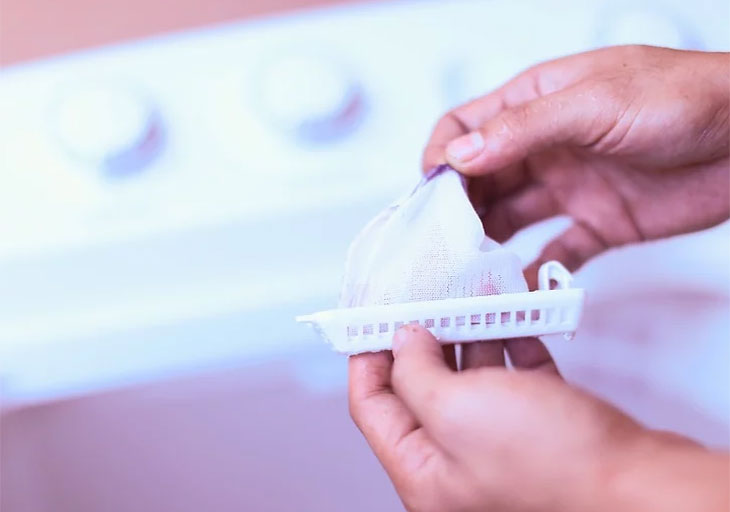 You need to clean the lint filter bag after each drying. The fibers can pick up odors and spread to clothing. At least once a year, you should remove the lint filter bag from the machine and wash it with mild soap and warm water.
You clean by dipping a microfiber rag in a solution of vinegar and hot water mixed with a ratio of 1:1 to wipe the inside of the dryer cage, at least once a month. Alternatively, you can also put a few towels dipped in vinegar into the dryer and let it run. Vinegar will kill odor-causing bacteria.
2

When washing clothes
Use scented laundry soap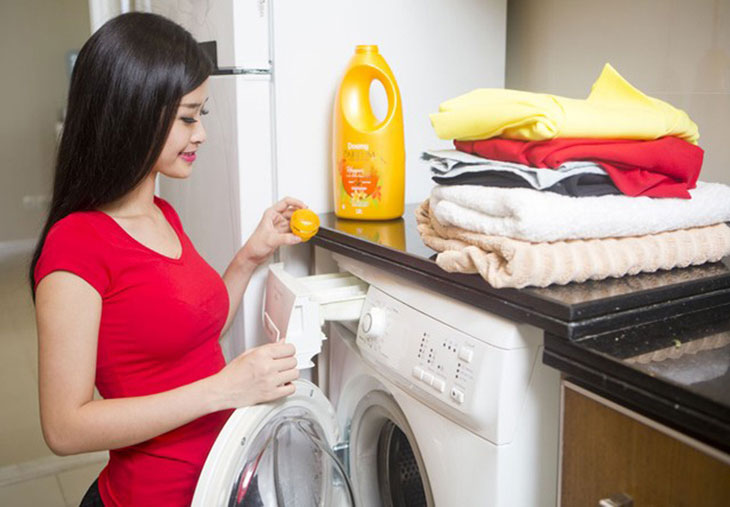 Most laundry soaps are scented, but some are more fragrant than others. You can find brands that advertise scents on product labels. Always use the correct amount of soap as directed. People tend to like to use a little more, but this often leaves soap stains on clothes and makes clothes smell worse.
Use fabric softener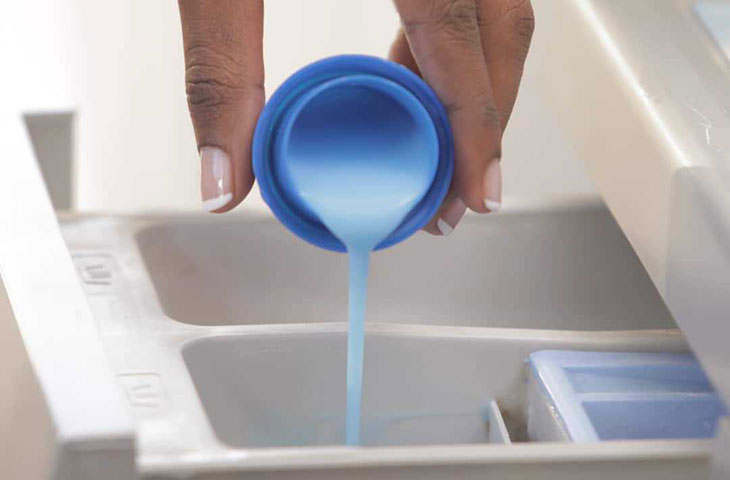 Fabric softener is also used by many people to keep the scent of clothes. When using fabric softener, your clothes will smell better, softer and retain their color like new.
However, it should also be noted that when using you need to dilute the conditioner to get a mild fragrance that does not irritate the sense of smell. It is better to use fabric softener once to rinse clothes so that the clothes are scented and all soap is removed in the first rinse.
Use essential oils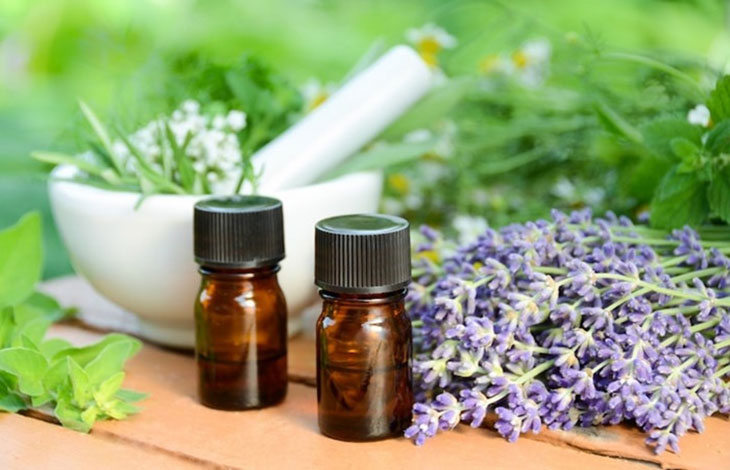 If you want your laundry to smell better during the wash, try adding 10-20 drops of essential oil (lavender oil is a great scent for washing clothes) when it comes to the final wash .
Or you can also add a few drops of essential oil to a clean piece of cloth or a towel, then put in the dryer with the clothes. This will gently fragrance all laundry as they are left to dry. Finally, try making your own essential oil solution to lightly spray on any clothing that is lacking a bit of fragrance.
3

After washing
Take the clothes out of the washing machine as soon as possible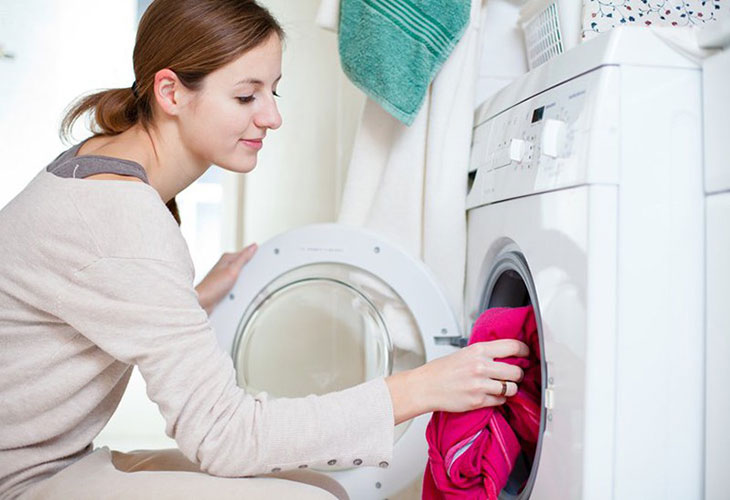 At the end of the wash cycle, you should quickly remove the clothes. Hang the clothes to dry or transfer them to the dryer right away. Clothes left in the washing machine for too long can cause mold to form, causing musty or unpleasant odors.
If clothes left in the washing machine are contaminated with mold, you can easily deodorize them with white vinegar :
– Pour a cup of white vinegar into the soap dispenser in the washing machine and wash it again.
– This will eliminate unpleasant odors, but if you want the clothes to smell better, you may have to wash them again with soap.
Hang clothes in a cool place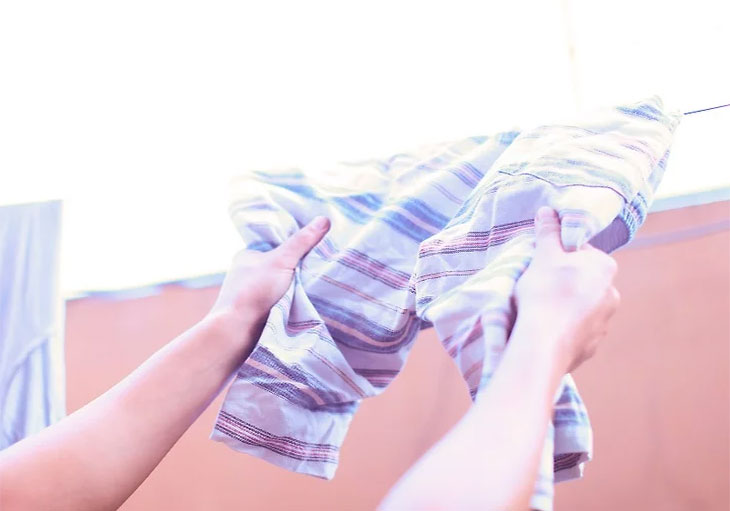 Some people prefer to skip the dryer and fragrance products by hanging clothes on a rack or hanging line outdoors. Clothes that are air-dried will have a fresh scent.
Note that sunlight can discolor fabrics . If drying clothes indoors, make sure the drying room is well ventilated, or hang clothes near an open window.
For white clothes, hang them outside in the sun. Sunlight whitens clothes, while outdoor air gives off a fresh and pleasant fragrance.
Note that clothes dried naturally will not be as soft as clothes dried in the machine.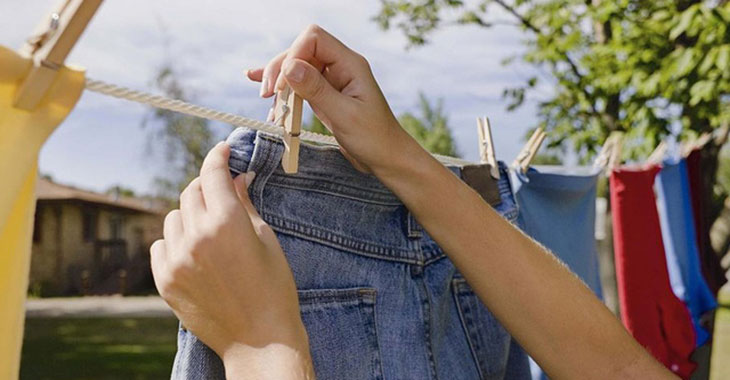 It is best to wash clothes early in the morning so that the clothes have time to dry during the day. It also rains less in the morning, so clothes will dry quickly and won't smell and get wet.
Do not dry at night because the humidity increases at night, even if you have dried it in a sheltered place, your clothes will still have an unpleasant smell, easy to develop skin diseases such as fungus, ringworm …
Make sure clothes are completely dry before storing.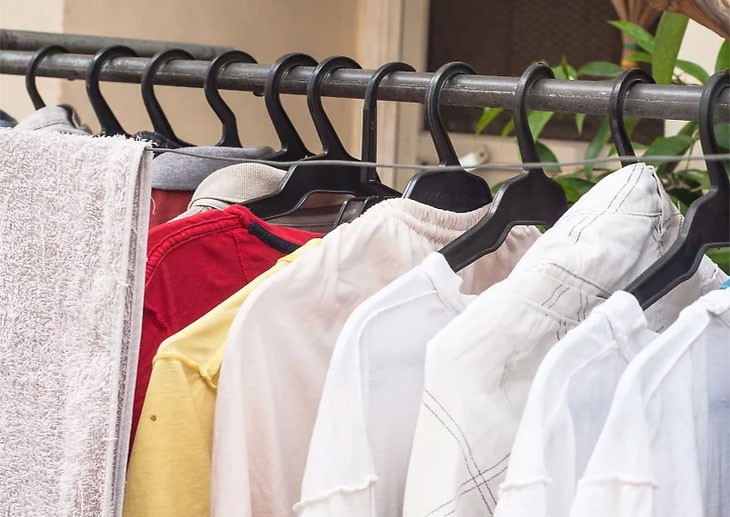 If you fold and store damp clothes, mold can grow and cause unpleasant odors. If you find any items still damp when you take them out of the dryer, dry them again for about 15 minutes or hang them up to air dry.
Use scented paper to dry clothes or essential oils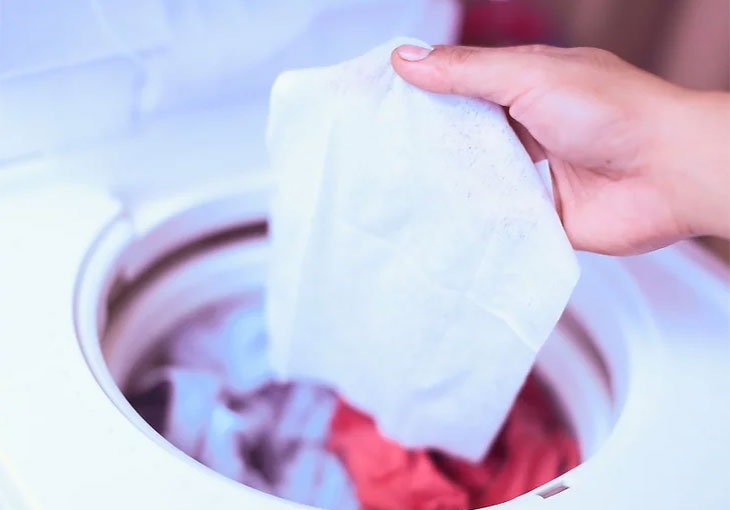 Drying scented paper helps clothes smell nice, soft and also has the effect of eliminating static electricity. Simply drop a piece of scented paper into the dryer with the laundry you've just washed and run the machine as usual.
Drying clothes in the dryer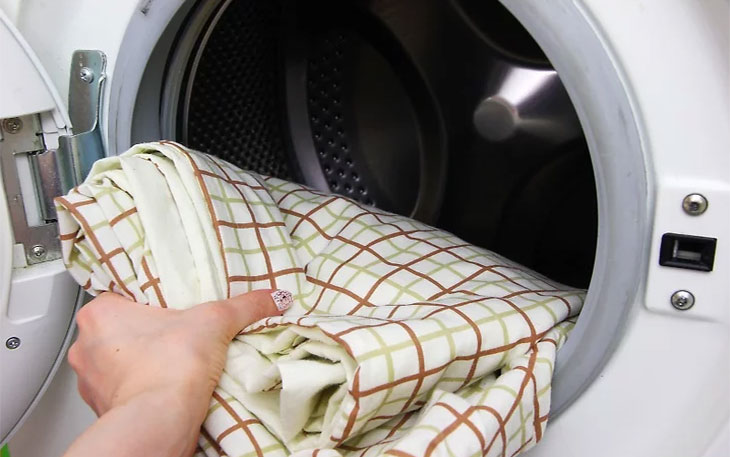 If you are in a hurry and need to scent your clothes quickly, you can put the clothes in the dryer and let the machine run for about 15 minutes with a few sheets of fragrant paper. This way, the clothes will not be clean but will smell better and be less wrinkled.
4

Store clothes after washing
Make sure the place where you store your clothes is always clean
Clothes can absorb odors, so if your home, and especially your closet, doesn't smell good, your clothes are also prone to getting the smell from there. Sweep, mop, and vacuum your home regularly, especially closets. Use room fresheners and avoid smoking indoors.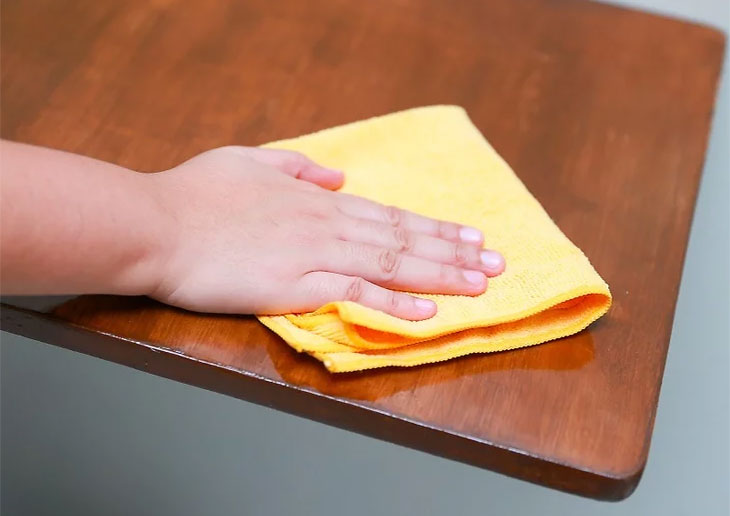 Use perfume/essential oil spray on clothes
Put 2 – 5 drops of your favorite essential oil/perfume on a piece of cloth, tissue or cloth ball, then place in a dresser drawer or wall cabinet. You can also put a few drops of essential oils on the inside of the drawers.
Wait for the essential oil to dry before storing the clothes in the closet. In addition, scented candles and soap can also be used to create fragrance.
Place a box of scented candles or a bar of scented soap wrapped in cloth in a cupboard or drawer.
You can even use bath effervescent tablets to create a fresh scent in the cabinet.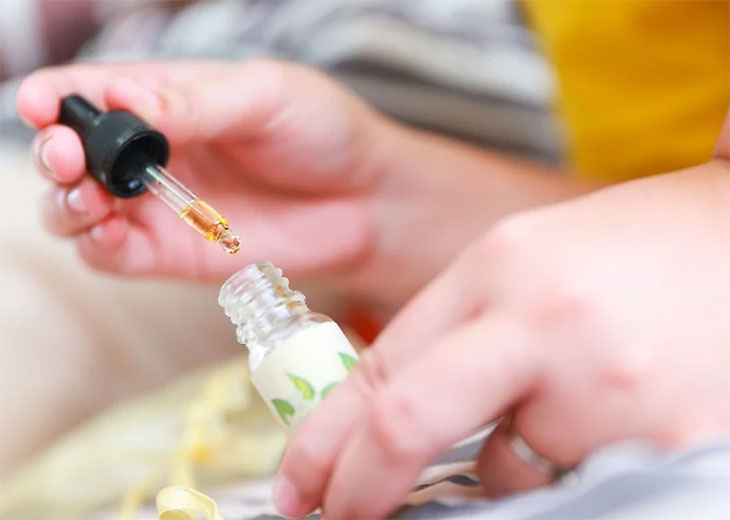 Deodorizing the wardrobe
– Fragrance the wardrobe with deodorant products: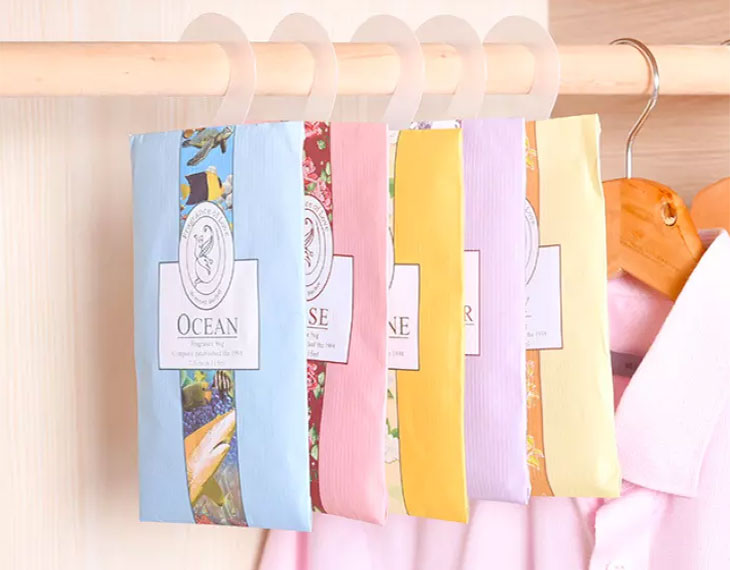 In addition, you can use deodorant hangers, hang them in the inside of the cabinet or store them in the bottom of the drawer to keep the clothes smelling fresh without the strong smell.
– Fragrance the wardrobe using coffee grounds: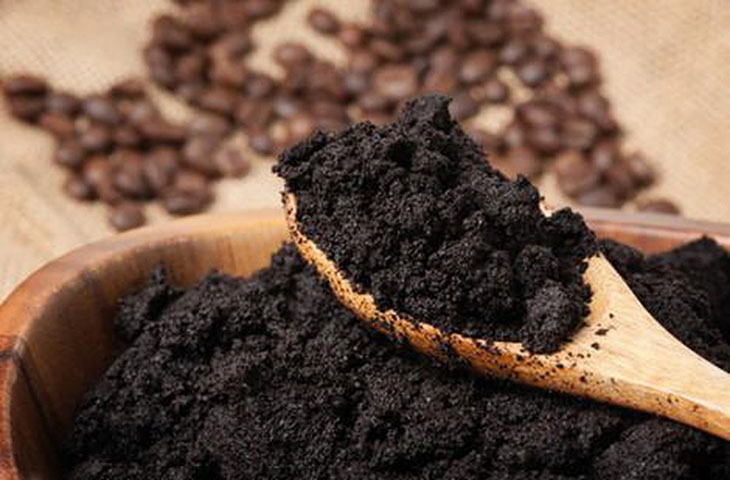 Coffee grounds not only absorb moisture, but also give off a pleasant scent. So, to keep the closet clean, use a container of coffee grounds, poke a few holes in the lid and store it in the corner of the cabinet. You only need to change the residue at least once a month to maintain the scent of clothes.
– Fragrance the wardrobe with herbal bags: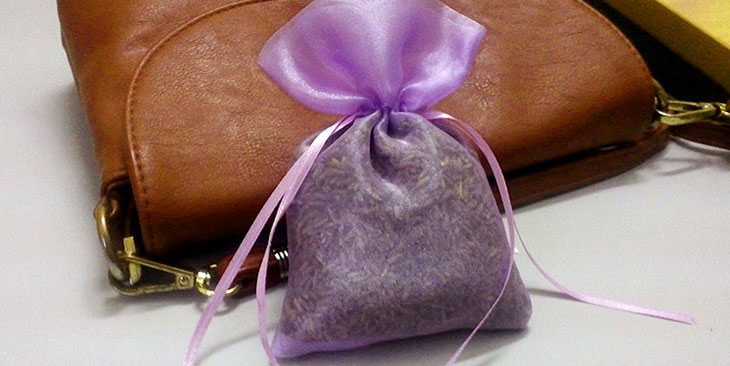 Stuffing a small bag of herbs in the corner of a dresser or drawer will also help keep the scent fresh. Try wrapping a few tablespoons of dried lavender or lemongrass in a small bag or in tissue paper. You can even keep them in your pocket or jacket to keep the scent longer on your clothes.
– Fragrance the wardrobe with baking soda:
Place an open box of baking soda on the bottom of a wall cabinet or in the corner of a closet. If you like, you can add a few drops of essential oil to the baking soda for a fragrance.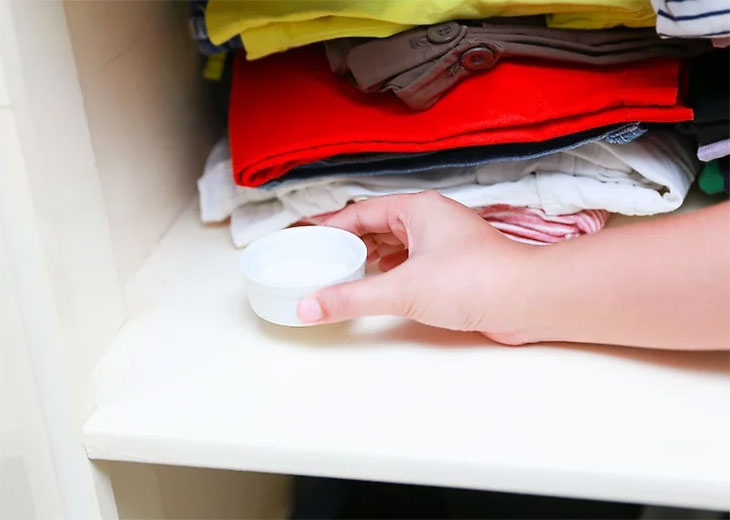 Make your own deodorant by storing baking soda in a small jar, add a few drops of your favorite essential oil, and mix well with a fork. Use a hammer and nail to poke a few holes in the lid of the jar and close it.
You may not need to cover the jar, but if you have small children or curious pets, it is still a good idea to keep the lid on.
Sprinkle baking soda on your shoes to absorb odors, and don't forget to throw out the baking soda the next day!
– Fragrance the wardrobe with room spray or disinfectant spray:
These products will often only mask the odor, not eliminate it. The most effective are usually formulated to neutralize odors and have a pleasant fragrance.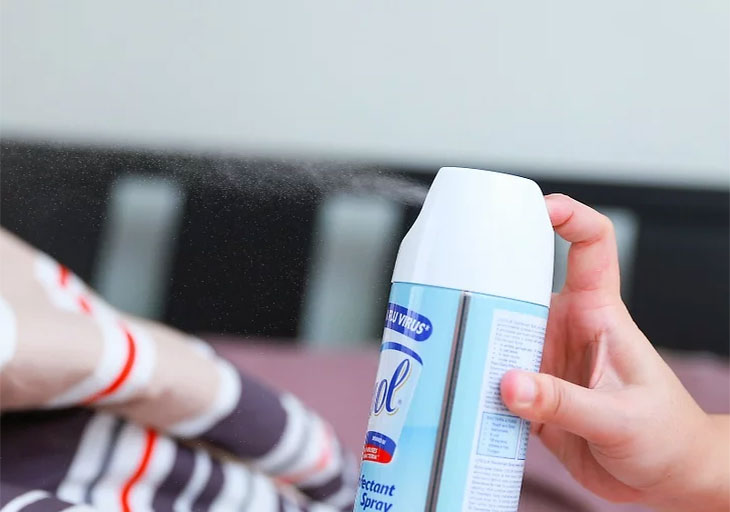 You can also make your own by combining 1/2 cup white vinegar, 1/2 cup water, and 10 drops of essential oils into a spray bottle.
Spray the solution on the wall cabinets every few days.
After a few minutes, the vinegar smell will disappear, leaving only the fragrance.
Spray vinegar solution on clothes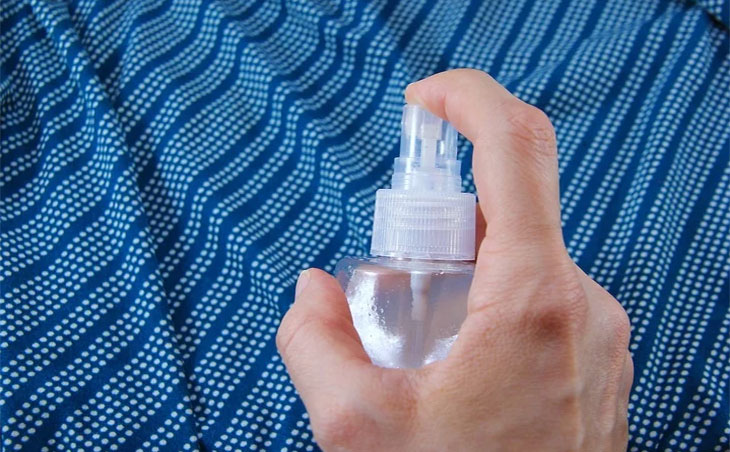 Mix white vinegar and water in equal proportions in a spray bottle. Turn the garment inside out and spray the solution onto the fabric. Hang the clothes up and wait a few minutes to dry. The vinegar smell will dissipate after a few minutes and there will be no trace when it dries.
Note: Try spraying the vinegar solution on a small part of the garment before spraying the entire fabric. If you see that the fabric is not discolored or changed, you can rest assured to use it.
5

Clothes after wearing
Hong clothes after wearing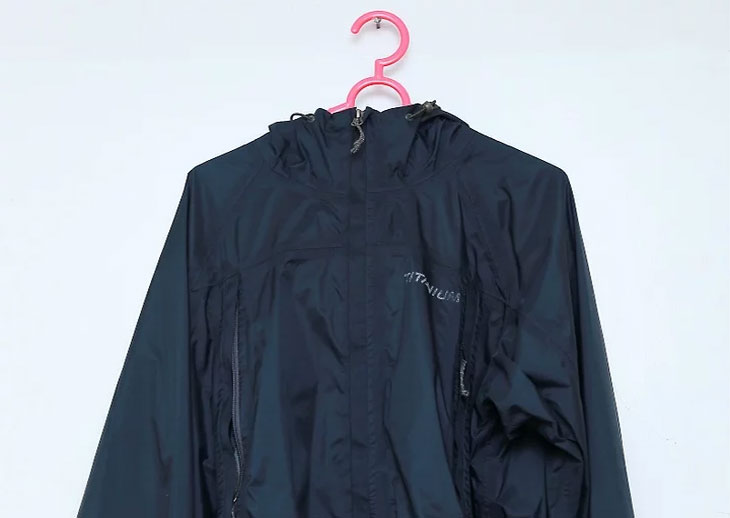 When you get home from school or work, take off your clothes and hang them near an open window. Your clothes will be less smelly and fresh again. This is especially useful if you wear a uniform and don't want to wash it every day.
Keep dirty clothes and clean clothes separate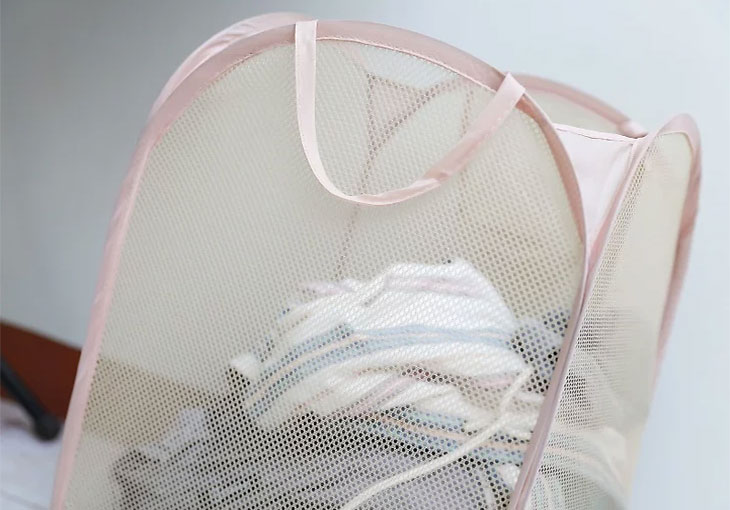 Never put dirty clothes on top of clean clothes, as odors can spread. Put dirty items in the basket, preferably in another room.
Avoid putting wet clothes in the laundry basket, but rather dry them first. Damp items in the laundry basket will create conditions for mold and odor-causing bacteria to multiply.
Wash clothes often
The more clothes you wear, the more they smell. If you're going to wear the same piece of clothing more than once, don't store it in a closet with clean clothes, as the rest can be contaminated with odors. Dirty clothes and clean clothes must be kept separate.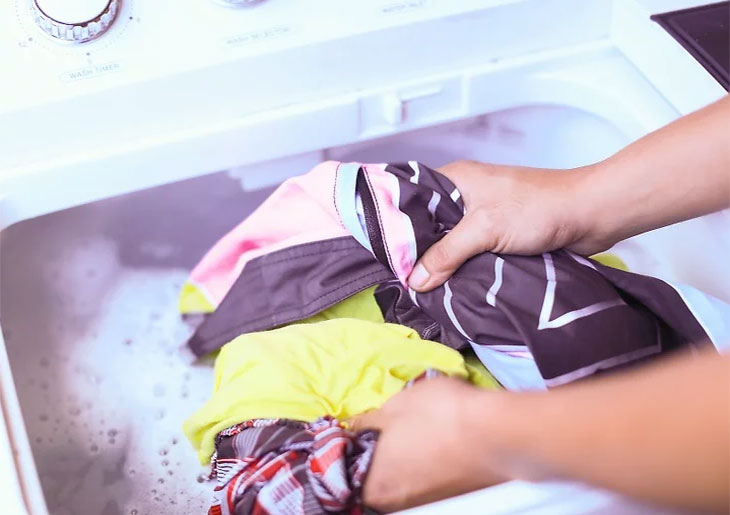 Some items should only be worn once and then washed, but there are also items that can be worn many times before they start to smell. You should try to wash sweaty or very dirty clothes immediately after wearing.
Tights, shirts, socks, swimwear, tights, halter tops, sleeveless tops, and underwear need to be washed after each wear.
Skirts, jeans, casual pants, pajamas, shorts and skirts can be worn up to 3 times before needing to be washed.
Bras can be worn two or three times before needing to be washed. You should consider buying multiple bras so you don't have to wear the same bra twice.
You can wear the suit three to five times before it needs to be dry cleaned. Suits worn in clean environments such as offices can stay clean longer, while suits worn in smoky or smoky environments will require more frequent washing.
Above are 17 ways to keep clothes fragrant longer from Dien May XANH, if you have any other ways, please share them for everyone's reference!