1

Heart Rate Monitor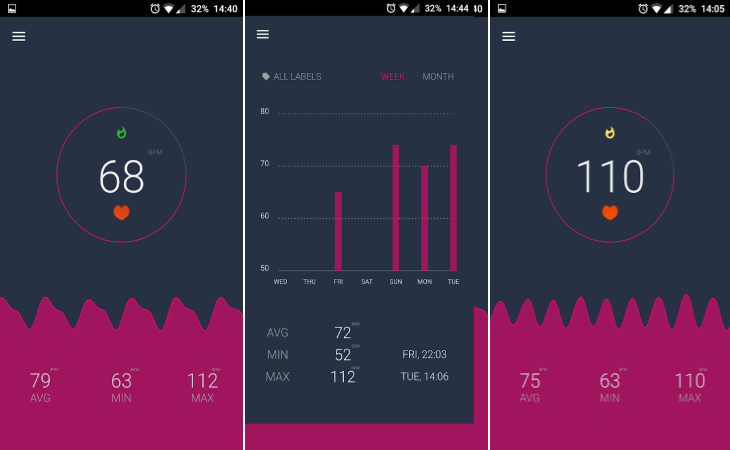 Heart Rate Monitor is one of the applications used by many people in measuring heart rate and on phones. The application works based on the sensor built into the phone's camera to make the measurement more accurate and faster.
Many people enjoy using this application because its interface is designed to be simple, easy to use and is a free application. You must ensure that the phone device has enough battery and the application is working properly to give accurate results up to 80%.
2

CarePlix Vitals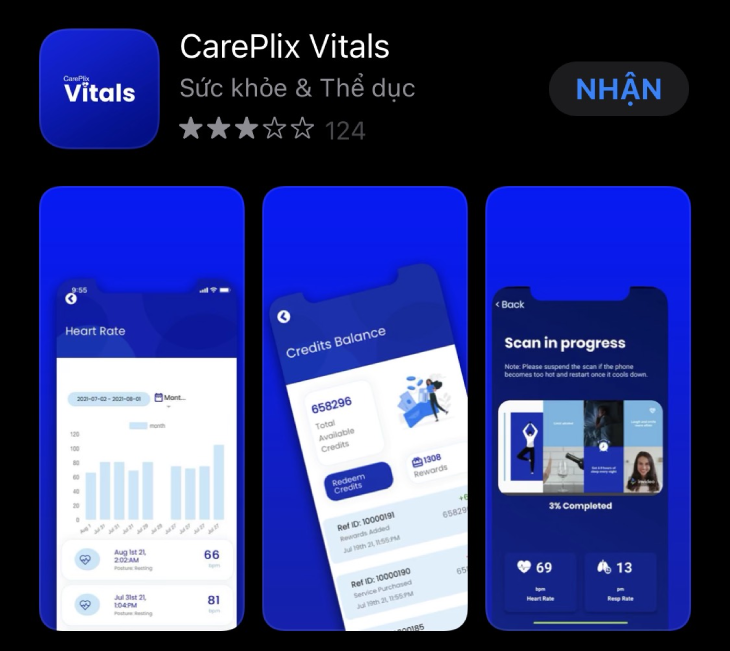 CarePlix Vitals are widely used not only for measuring oxygen levels and heart rate, but also for measuring and determining other body parameters. In addition, the application also supports tracking health indicators with a very simple operation, just touching the screen with your finger for about 45 seconds.
The application will have an accuracy level of about 85% with fast measurement speed and clear display indicators for users to easily observe. In addition, the application also stores the measurement history for your convenience to track and secure information by encrypting on cloud storage from the application provider.
3

We Do Pulse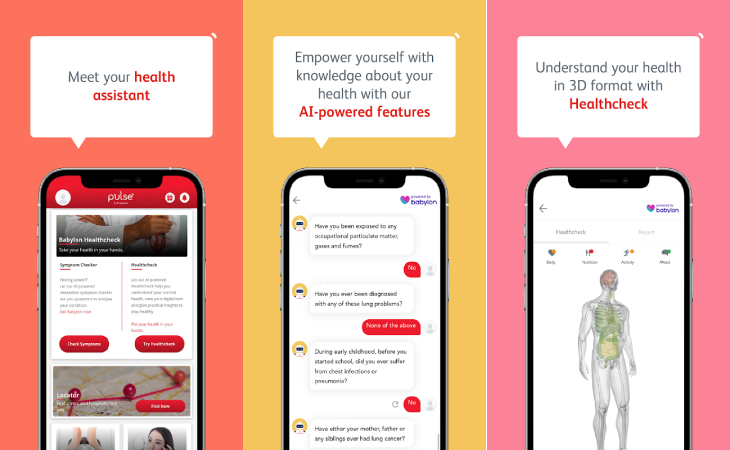 We Do Pulse is a health care application that is used by many people and is highly appreciated for the benefits it brings. You can easily monitor your health by using the app to measure your heart rate, blood oxygen, etc.
Besides, the application also helps you to track the symptoms you are suffering from and can locate the nearest medical examination and treatment place so that you can conveniently move and treat the disease. You must ensure that the application is always updated to the latest version for accurate results.
4

Finger Oximeter-SpO2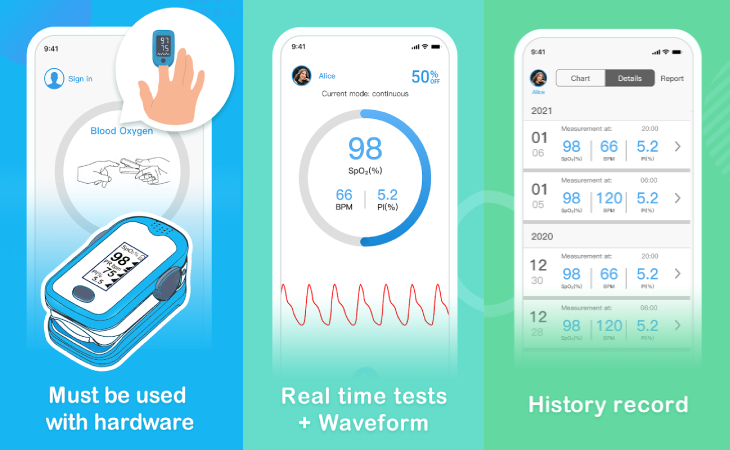 Finger Oximeter-SpO2 is a free application used to monitor health indicators and measure blood oxygen levels. The application's measuring tools work based on connecting to bluetooth. In addition, the application also supports measuring and following other indicators such as blood saturation, heart rate, …
The application has a modern, easy-to-use interface and can help you record and save the history of measurement results to easily monitor the change of indicators. In addition, the results with high accuracy are also the biggest plus point that the application is used by many people.
5

Heart rate monitoring apps built into Galaxy S and Galaxy Note phones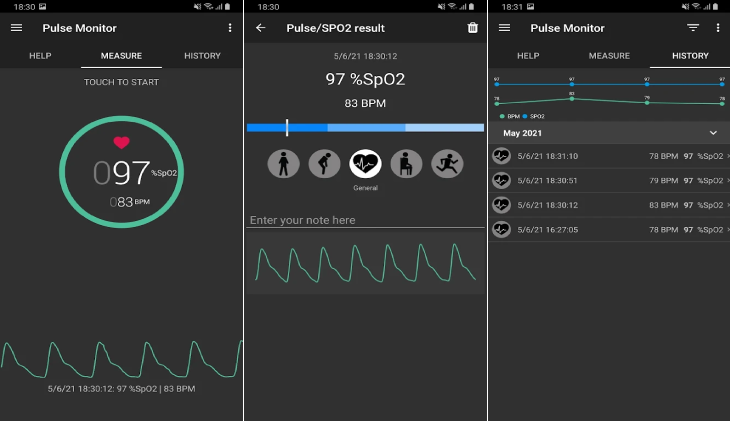 The blood oxygen meter is only integrated on Samsung phones or (Galaxy Note / Edge / 5 / 7 / 8 / 9 and Galaxy S6 / 7 / 8 / 9 / 10 including Plus version). The application will support you to measure your heart rate and blood oxygen levels accurately through the camera sensor by placing your finger on the application screen.
The application uses advanced algorithms to calculate, so the measurement results will be very accurate. In addition, the application also supports saving the results after each measurement so you can keep track. However, the application will cost you and only allows you to measure for free about 4 to 5 times in a day.
Above is an article that introduces you to the top 5 applications to help measure blood oxygen levels on your phone, you should know. If you have any questions, please leave a comment below so that Dien May XANH will help you answer them!