1. Proper Storage for Tomatoes, Potatoes, and Bread
Do not put tomatoes, potatoes, and bread in the fridge or in low humidity areas. Only store them at room temperature so that tomatoes do not spoil, potatoes do not sprout, and bread does not harden.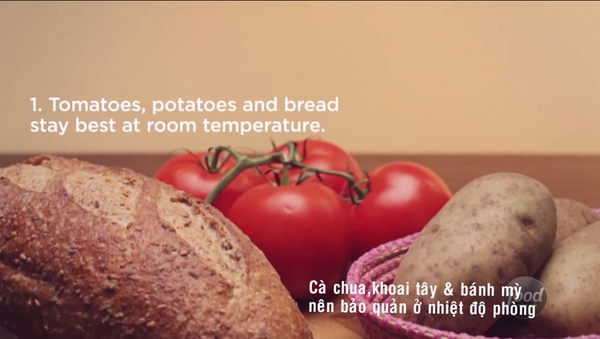 To keep bread at room temperature, wrap it in a layer of newspaper to keep the inside soft and fluffy, and the crust crispy.
2. Maintaining the Color of Mexican Avocado Sauce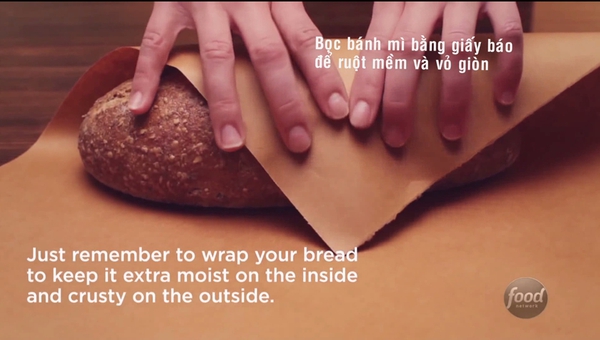 Guacamole is a creamy sauce made with avocado, used for dipping food. It is often used in Mexican cuisine for tacos, nachos, or as a side with Tortilla Chips. To preserve its fresh green color, simply pour a thin layer of water on the surface.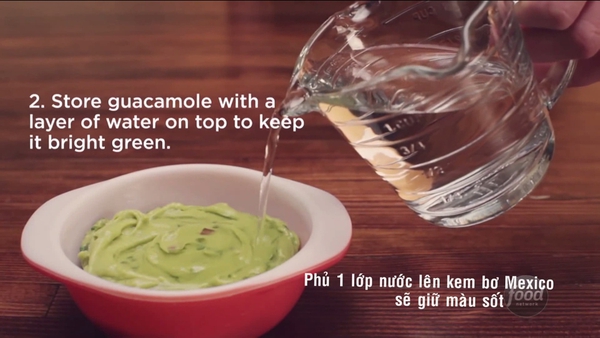 When eating, simply stir the sauce with water to enjoy its deliciousness.
3. Preserving Straw Mushrooms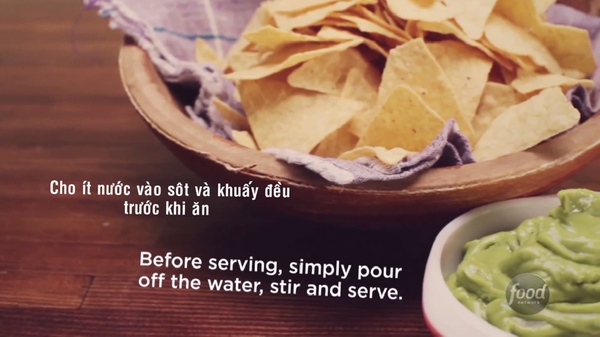 Instead of using plastic bags, which can cause mushrooms to steam and spoil quickly, it is better to put straw mushrooms in a paper bag before storing them in the refrigerator. This will help keep them fresh and dry.
4. Preserving Brown Sugar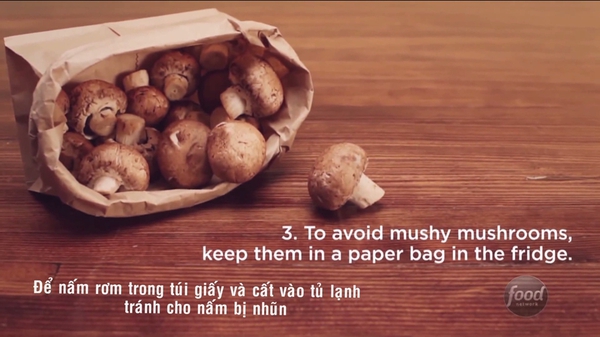 To prevent brown sugar from becoming lumpy or damp, simply put a small slice of bread in the sugar jar. The bread will absorb moisture, keeping the brown sugar dry.
5. Preserving Bananas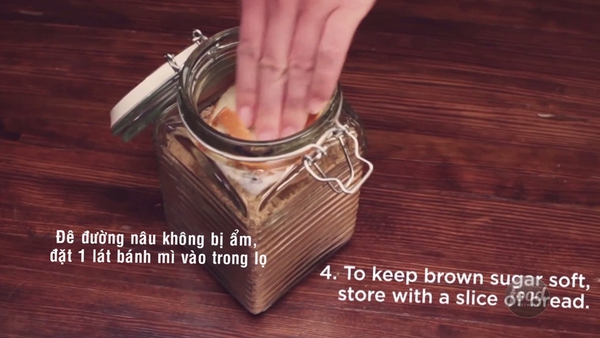 Instead of separating bananas, wrap plastic wrap around the stem to keep them fresh for a longer period of time. To ripen bananas faster, place them in a paper bag with an apple.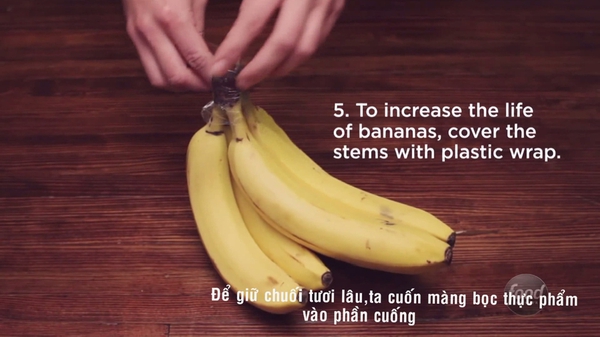 Do not separate the banana, wrap the plastic wrap around the stem, the banana will stay fresh much longer!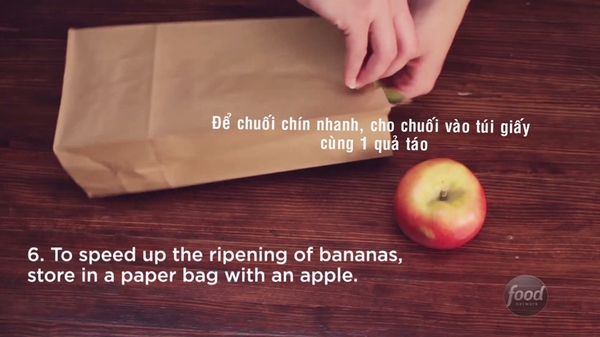 To ripen bananas faster, put a few paper bags and an apple together with the bananas!