When it comes to durian, it is widely acknowledged that there are two types of individuals:
1. Those who can substitute rice with durian
2. Those who recoil at the smell of durian and enter "nausea" mode.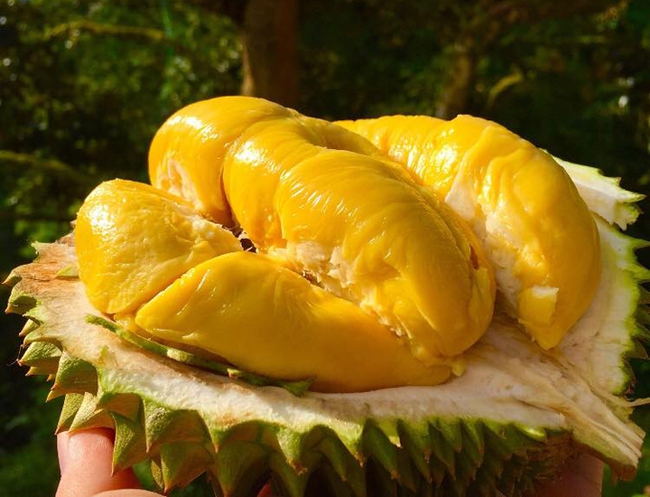 If you belong to the first group, here are 5 tips for choosing naturally ripe and juicy durian. If you belong to the second group, do not skip this article. The durian addiction community is vast, so it may come in handy at times!
5 Tips for Choosing Naturally Ripe and Juicy Durian
1. Smell: Naturally ripe durian has a strong fragrance
Naturally ripe durian exhibits a strong fragrance that can be detected even from a distance. On the other hand, durian artificially ripened with chemicals will have a faint or non-existent smell.
2. Stem: Fresh and still resinous
Select durian fruits with fresh, slightly green and firm stems. When pressed with a fingernail, resin should ooze out. Such durian fruits are freshly ripe. If durians are left for too long, the stems will shrink and wither.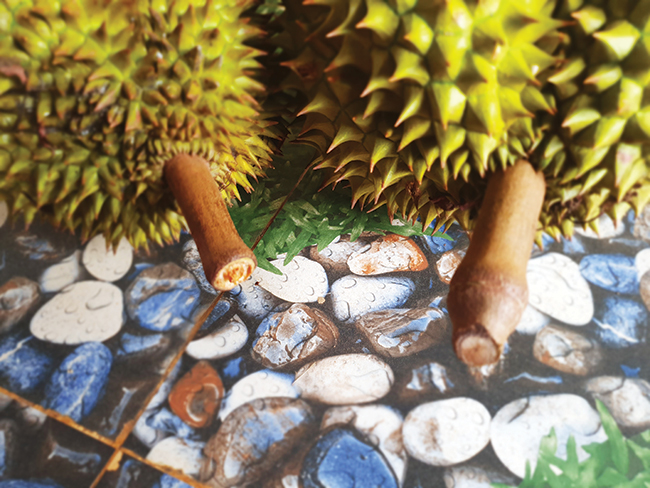 In contrast, durians treated with chemicals will not produce resin when the stem is pressed, and the stem will rot if left for an extended period.
3. Skin: Green moss color, tinged with yellow and cracked
Ripe durian fruits display a green moss color with a slight yellow hue. If touching the skin results in powder sticking to the hand, it indicates that the fruit has been treated with chemicals to ripen. Additionally, naturally ripe durian tends to have cracks at the bottom of its skin.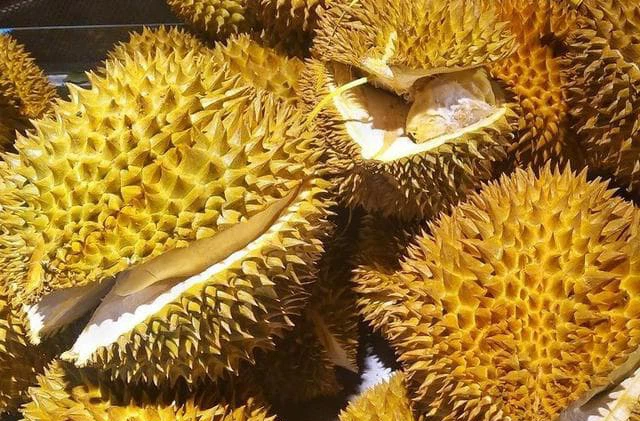 4. Thorns: Round and evenly stretched
Opt for durian fruits with slightly round, evenly stretched green thorns. Durians subjected to chemical treatments will have dark and sharp thorns that are soft due to premature ripening with drugs.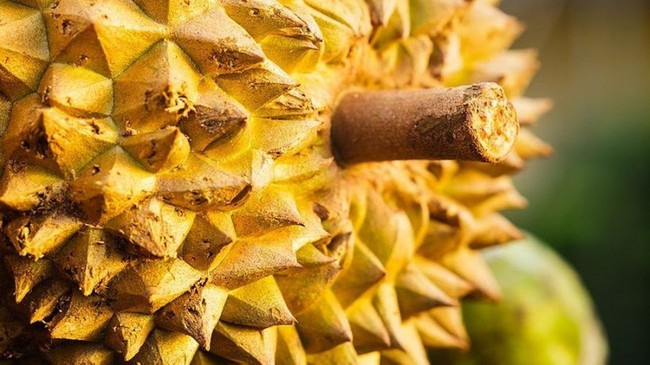 5. Body: Bulging with clear grain veins
Do not let durian fruits with perfectly round appearances deceive you. Delicious, high-quality durian fruits will have a bulging body compared to the base and stem. The body should be free of any dents, and the grain veins should be distinctly visible.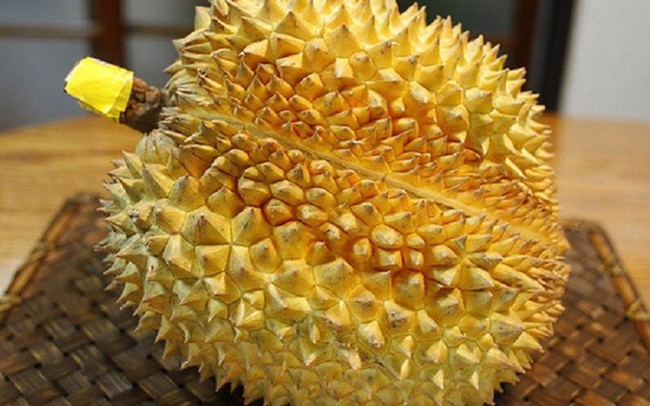 2 Ways to Enhance the Deliciousness of Durian
Ripe durian is already delicious on its own, but here are 2 incredibly simple methods to take its taste to the next level!
1. Refrigerate in the Freezer
After extracting the durian flesh, place it in a zip bag and leave it in the freezer for approximately 3-4 hours. Doing so will make the durian firm, cool, and incredibly flavorful!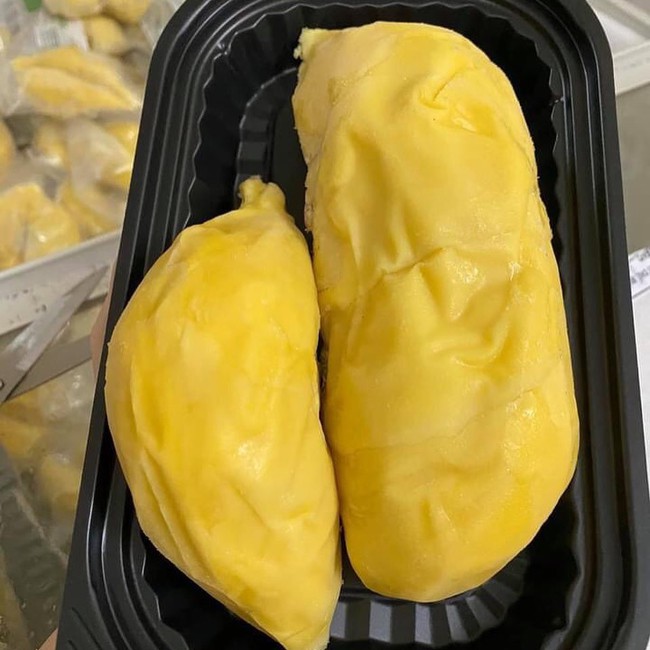 2. Grilling with an Air Fryer
A simple method involves placing the durian flesh in an air fryer and grilling it at a temperature of 180°C for about 20 minutes. After grilling, the durian flesh will have a slight char, along with a sweet and incredibly fragrant aroma, enhancing its flavor tenfold!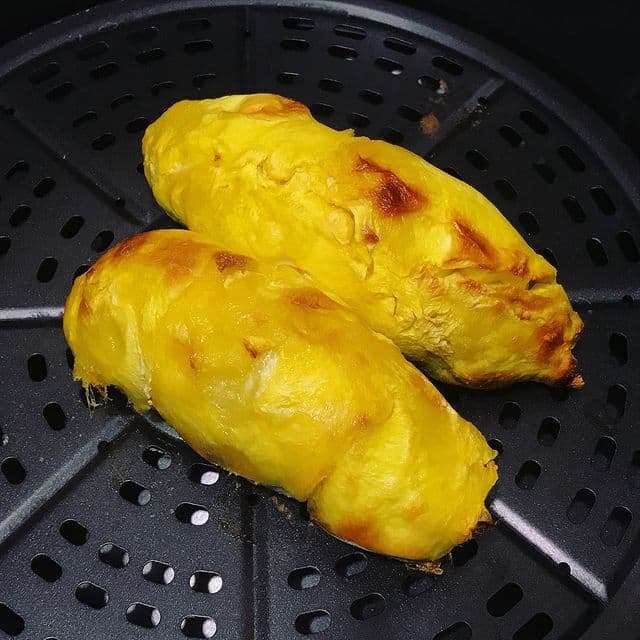 With this information and these suggestions, we hope that you will satisfy your durian addiction this summer!