1. Store Kitchen Utensils on the Back of the Cabinet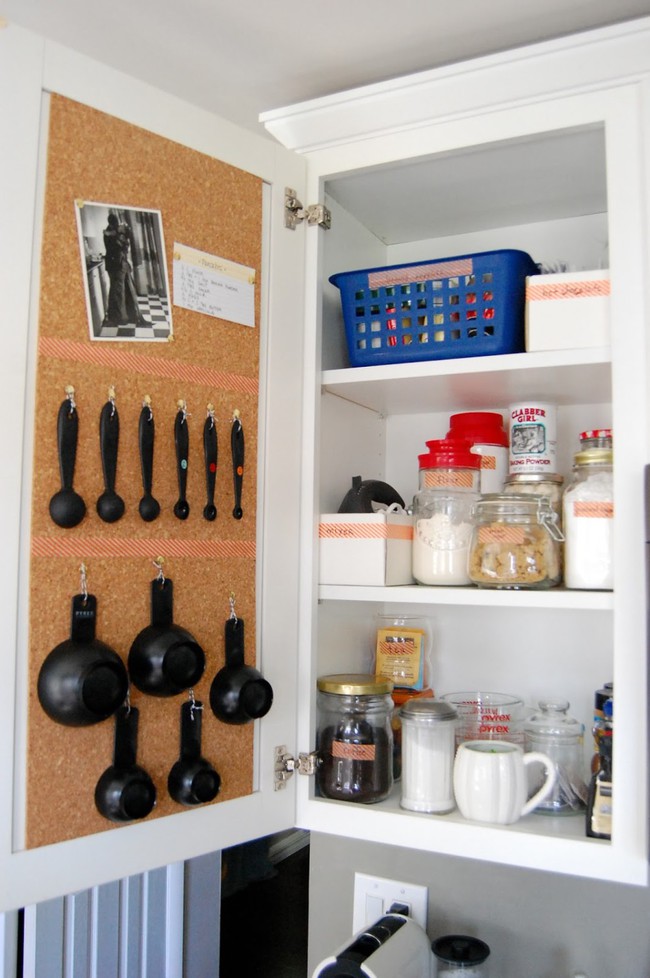 Maximize your kitchen space by creating small hooks behind the cabinet to store cooking utensils. Hanging spoons and other utensils will free up more surface area in your kitchen.
2. Label Jars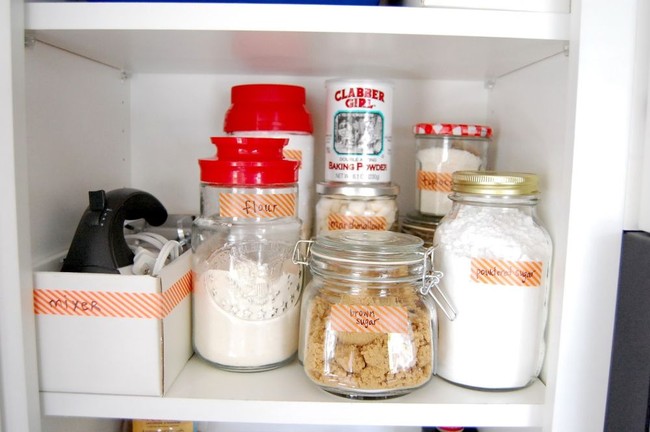 Label your jars and containers in the kitchen cabinet to easily find and track your spices. This will save you time and prevent rummaging through other utensils every time you need something.
3. Use Glass Containers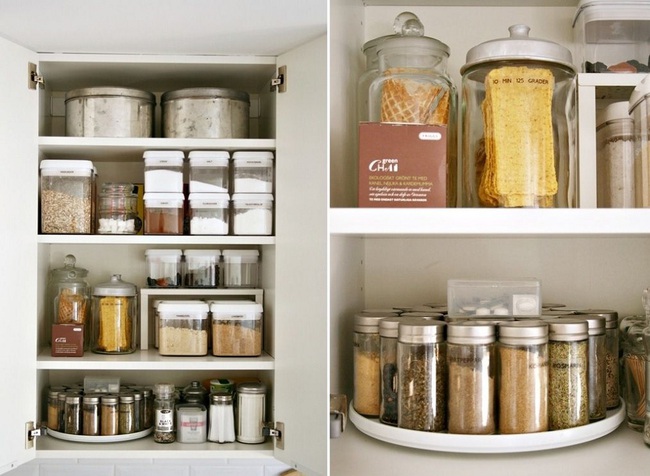 For efficient organization of spices, use glass containers like these to store and easily find your spices.
4. Utilize Dish Dividers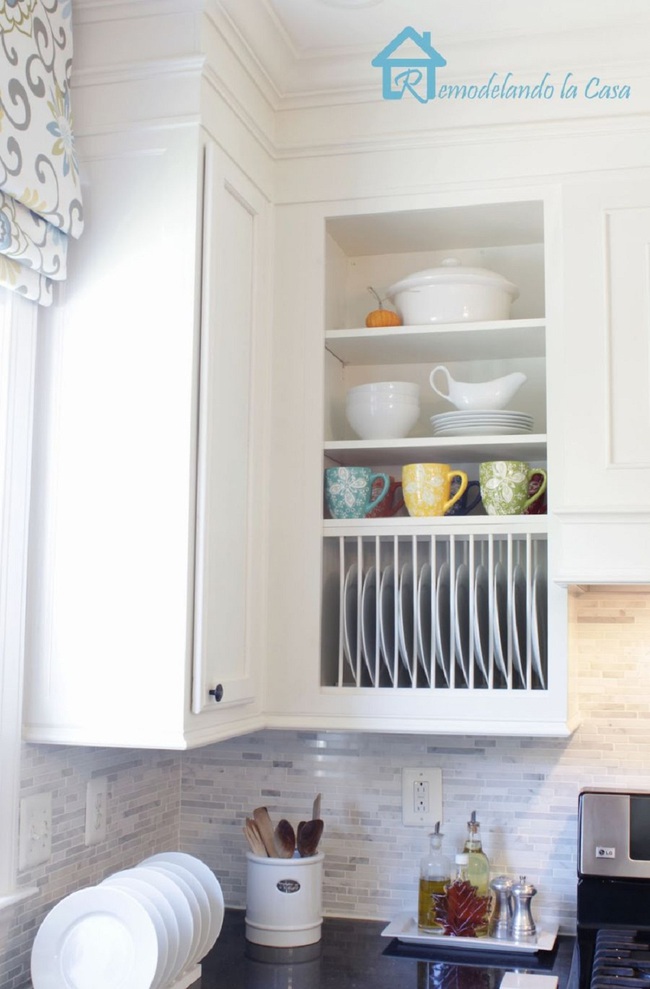 Keep your dishes neatly stacked and easily accessible by using dish dividers. This will help maintain a tidy kitchen.
5. Pot Storage Rack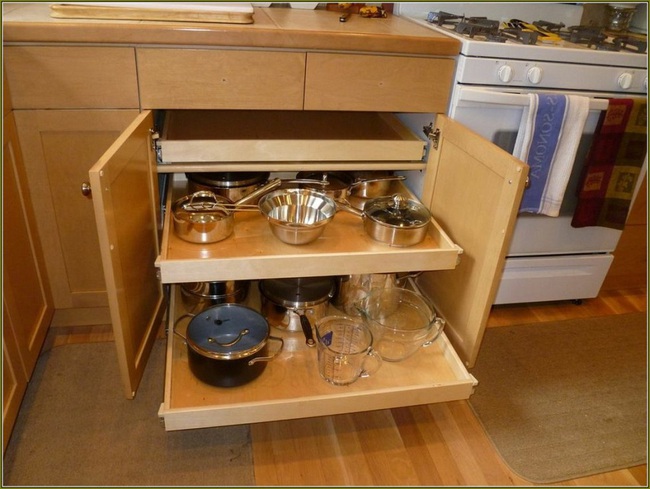 Consolidate and store your pots in a separate space to easily find and use them. Opt for storage racks with air vents for better ventilation.
6. Utilize Under Counter Storage
Make use of the empty space below the counter to store bowls, utensils, plates, and other items to maximize surface space in your kitchen.
7. Magazine Rack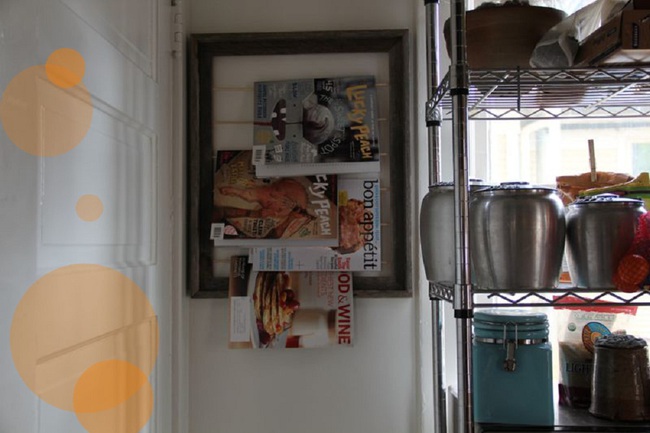 Avoid cluttering your kitchen with magazines by creating small hanging racks for them. This will give your kitchen a neater appearance.
8. Storage Shelf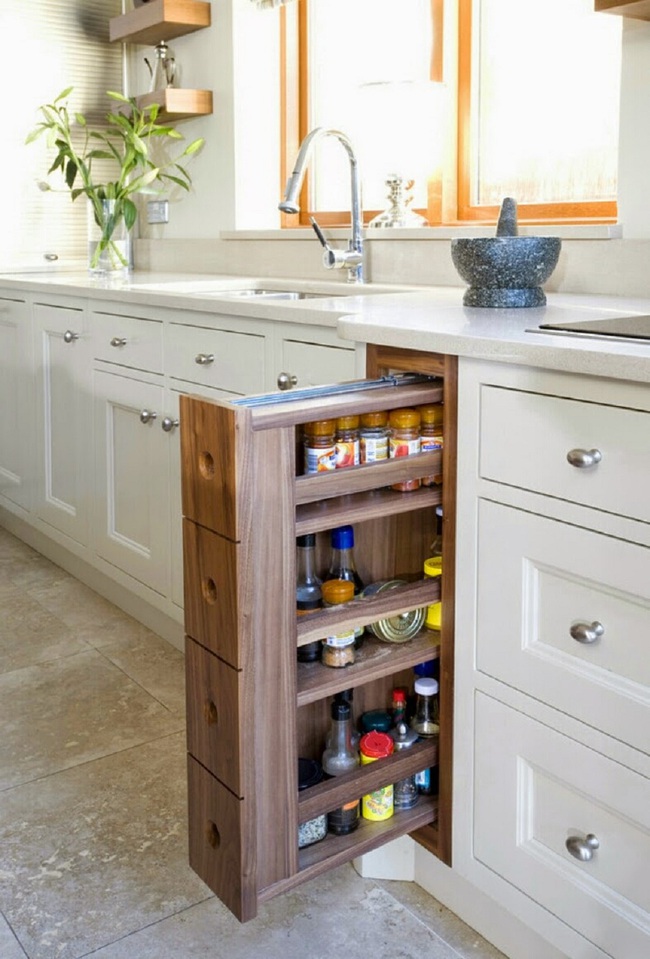 Vertical shelves are great for storing bottles and jars, keeping small items neatly organized and off the kitchen surface.
https://afamily.vn/8-meo-vat-trong-luu-tru-giup-do-dung-nha-bep-luon-gon-gang-va-ngan-nap-2022041515044375.chn