Facing the increasingly complicated situation of Covid-19 and preventing the spread of this acute respiratory virus, all people are recommended to wear masks every time they go out or move to public places. plus . This is a responsible action to ourselves and to the whole society during the current Covid-19 pandemic.
Despite being an indispensable item during the epidemic season, we can't deny how often wearing a mask causes some trouble for the wearer, especially those with sensitive skin.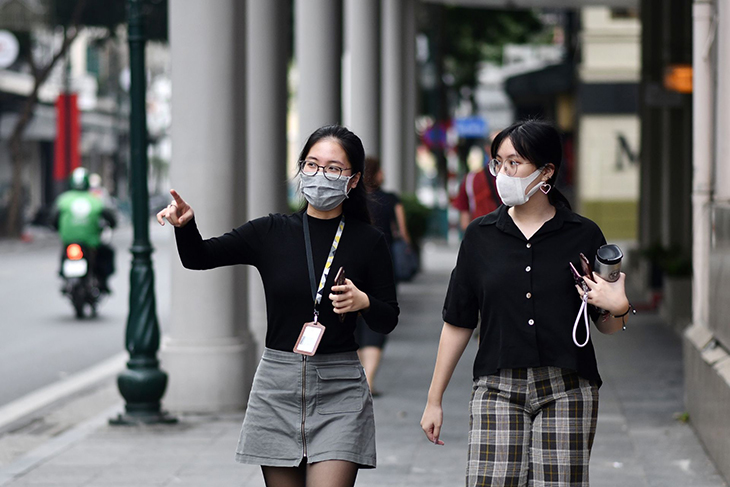 Let's learn about common skin problems when wearing masks and how to fix them with Dien May XANH!
1

Common skin problems when wearing a mask all day

When you wear a mask all day, you may experience some skin problems as follows:
Acne facial skin
Even if your face doesn't have or is having acne, wearing a mask all day can make your skin more acne-prone.
When wearing a mask that almost covers 2/3 of your face , along with breathing (especially when you talk) will inadvertently create a certain amount of moisture inside the mask. This is the ideal environment for bacteria to appear and thrive on the surface of the skin, causing acne.
At the same time, when wearing a mask, you inadvertently create a friction force on the surface of the skin, making the skin vulnerable (especially those with sensitive, fragile skin), along with sweat and dirt. from the outside environment, combined with layers of makeup (of some women). All these elements create an opportunity for bacteria to appear and work well on the surface of the skin, causing clogged pores and causing acne to appear.
Allergic
Not everyone can wear a mask, especially those who are suffering from respiratory illnesses, having difficulty breathing and those with sensitive and easily irritated skin .
Here, Dien May GREEN would like to mention people with sensitive skin, wearing a mask regularly will make the skin surface appear rashes , itching and burning pain all over the face. Not to mention, choosing to wear a mask of poor quality, of no clear origin, or containing one or several ingredients (in the production of masks) is likely to cause allergies to your skin.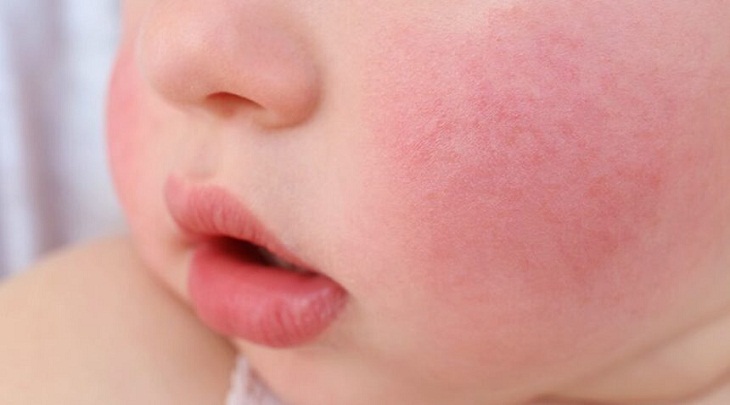 Unsightly (creating marks on the surface of the skin)
Depending on the mask material , it makes wearing a mask all day, creating marks of varying severity . The tension of the mask will create pressure, along with rubbing the mask on the skin surface, which causes different marks for each person. These marks often appear on the skin behind the ears , cheeks and bridge of the nose .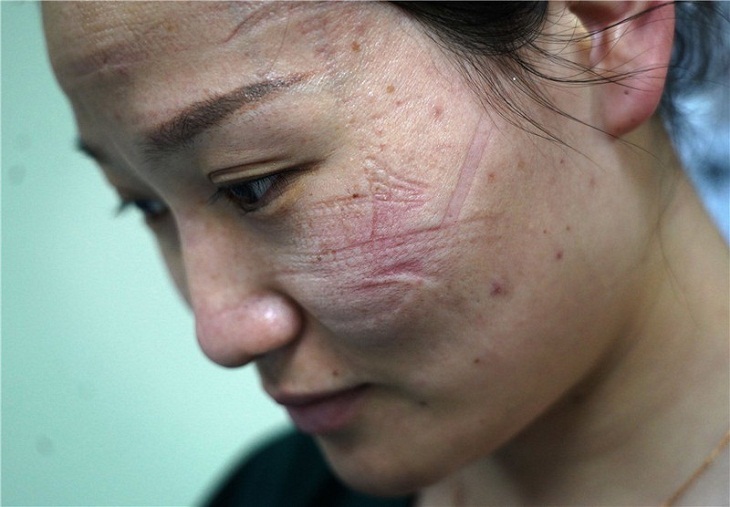 2

Some notes when wearing a mask

In the face of complicated developments of the Corona pandemic, WHO as well as the Ministry of Health of Vietnam always give warnings and ways to prevent the Covid-19 epidemic to everyone, to raise awareness as well as protect health. for yourself and those around you.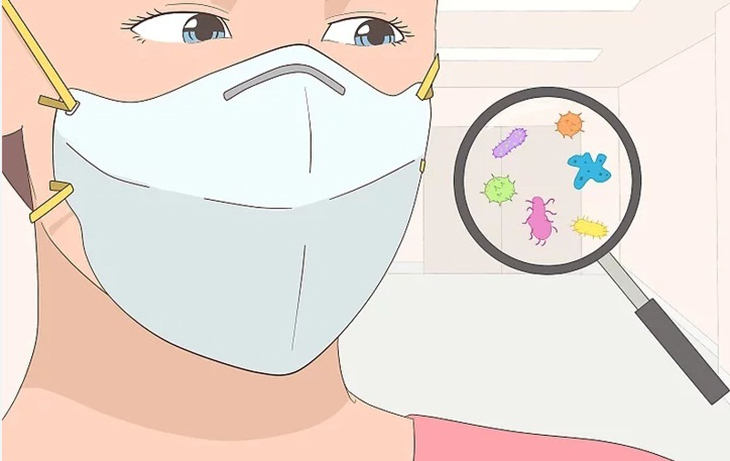 Wearing a mask is one of the effective and simple anti-epidemic measures. Therefore, if you have the habit of wearing a mask all day, you need to pay attention to a few issues as follows:
Choose to buy quality masks with clear origins
On the market, there are many types of masks, the most common is still a medical mask made of non-woven fabric , consisting of 3 – 5 layers . Each class will have different uses:
Outer layer (blue or gray – for activated carbon masks): has waterproof properties, avoids liquid droplets from sneezing, coughing of sick people (if you accidentally come into contact with them). with people infected with covid-19).
The middle layer (1, 2 or 3 layers, white): also works to prevent droplets and filter more acne dust and bacteria . This middle layer needs to be of good quality and has a good texture to ensure that the small size of dust particles is filtered, and at the same time, it must create ventilation for the user.
The innermost layer (white, surface in contact with the skin): must be water absorbent (helps absorb sweat, moisture from the breath) of the user and must ensure no lint, to avoid discomfort for the wearer.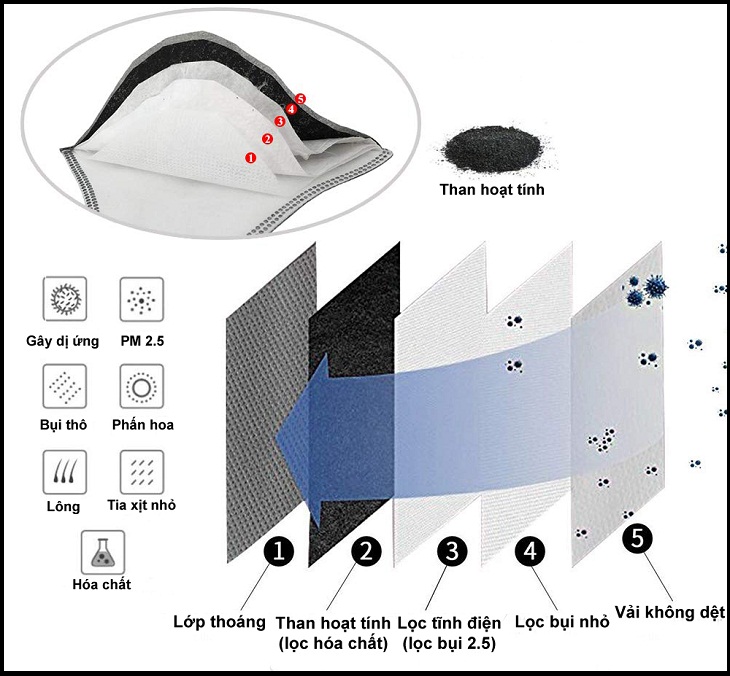 Therefore, wearing a medical mask or masks that are proven to have antibacterial properties will protect you from viral infection. However, you need to choose to buy a mask of good quality , of clear origin to know the structure and use of those ingredients, to help you use the mask most effectively.
Put on and remove the mask properly
Masks are an important step in helping to prevent people from getting and spreading COVID-19. Masks offer some protection for us as well as for those around us.
How to wear a mask properly
Wash your hands or use hand sanitizer before wearing a mask.
Place the mask over your nose and mouth and secure under your chin.
Wear a mask that fits snugly to the sides of your face, hangs over your ears or ties a string behind your head.
If you have to constantly adjust the mask, it doesn't fit and you may need to find a different type or brand of mask.
Make sure you can breathe easily.
How to properly remove the mask
Remove the lanyard at the back of your head or stretch the ear loops
Hold only the ear loops or lanyards
Fold the outer corners together
Put the mask in the washing machine (for reusable masks)
Be careful not to touch your eyes, nose, and mouth when removing and wash your hands immediately after removing.​
Use a mask properly
Besides choosing a mask of origin, you need to know how to use a mask according to the manufacturer's recommendations as well as the guidance of the Ministry of Health recommended during the current epidemic season.
For example: With a medical mask, use it only once and then throw it away with a lid. When wearing this type of mask, you must leave the blue (or gray) side out because this layer is water resistant; while the white side is turned inward because it is hygroscopic. At the same time, you need to press the zinc part (the upper border of the mask) to hug the scent and pull the lower part of the mask so that it covers both the nose and the mouth .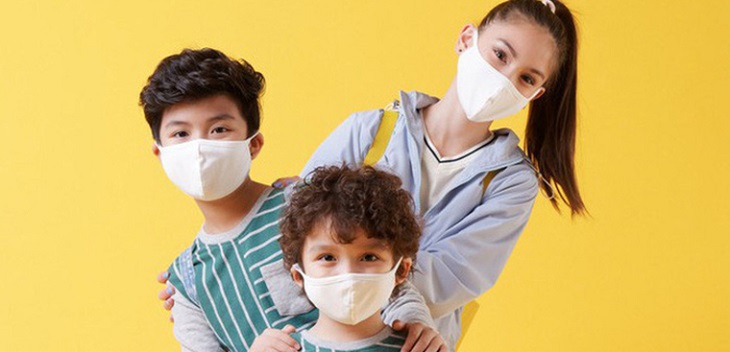 Disposing of masks indiscriminately at the wrong place can increase the risk of disease spread and environmental pollution . Therefore, if this action is violated, it can be punished according to the provisions of the law . Accordingly, at Point c, Point d, Clause 1, Article 20 of Decree No. 155/2016/ND-CP, dated November 18, 2016 of the Government providing for penalties for administrative violations in the field of environmental protection. The penalty can be up to 7 million VND .
In addition, we can reuse masks with the 870 mask, which is an antibacterial and anti-droplet cloth mask. We reuse it by hand washing, washing separately and then drying naturally or drying. To ensure during use, we should carefully read the manufacturer's instructions and recommendations printed on the product's packaging or label about the number of times it can be reused.
3

Some ways to take care of the skin during the epidemic season

Like it or not, wearing a mask during the epidemic season is extremely necessary. So, let Dien May GREEN reveal to you some ways to take care of your skin when you have to wear a mask this season!
Only light makeup, choose oil-control cosmetics
Wearing a mask will make your face more prone to oil and sebum secretion, especially in hot weather. Therefore, if you have makeup on, women should only use it lightly . At the same time, priority should be given to choosing cosmetic lines with oil -control, optimal oil control as possible.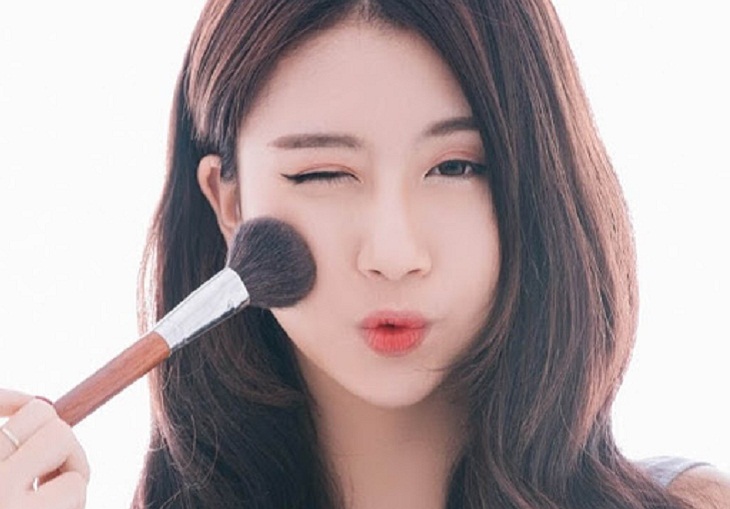 Use anti-acne products
Anti-acne products will help you avoid clogged pores and limit sebum secretion on the skin surface.
Mineral spray : helps prevent acne effectively and also makes the skin feel smoother when wearing makeup.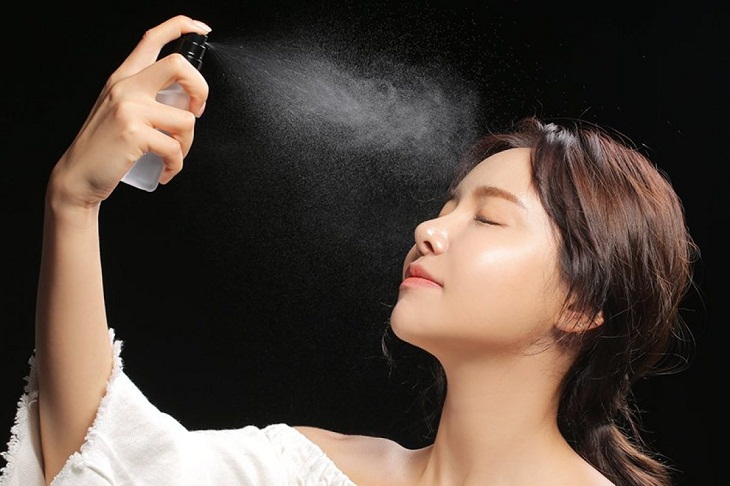 Facial steaming
Facial steaming will help open pores , to remove sebum as well as eliminate some toxins caused by your daily cosmetics. You should steam your face 1-2 times a week .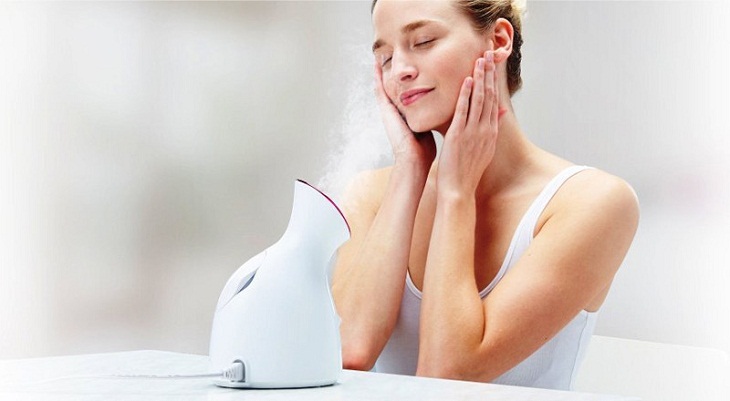 Exfoliation for facial skin
Every week, you should exfoliate 1-2 times , avoid overdoing it. This will help you unclog pores , remove dirt and clean oil on the surface of the skin.
Prioritize, choose the line of exfoliating products made from natural ingredients , because it is benign for the skin.
Avoid using products containing chemical ingredients , or strong concentrations of bleach , because facial skin is very thin, easily damaged and irritated.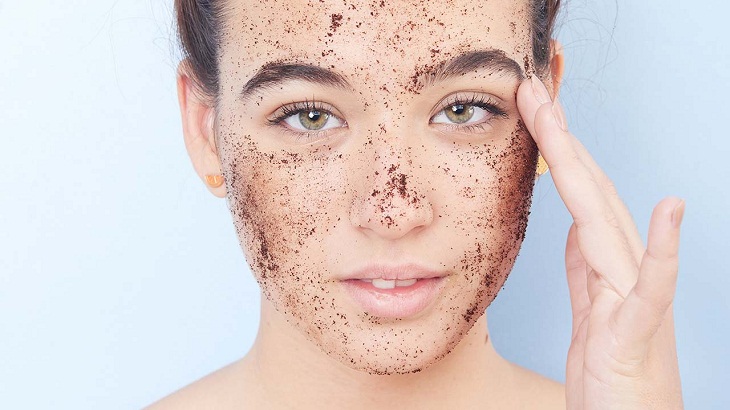 Avoid letting your skin get too wet or dry
Even if you have oily skin, it is always necessary to provide the minimum amount of moisture for the skin, not just for dry and normal skin. Therefore, use skin care products that help provide and control moisture well for the skin. In fact, dry skin is still clogged with pores, because it has the ability to secrete more sebum (when environmental and local conditions change), causing acne to appear.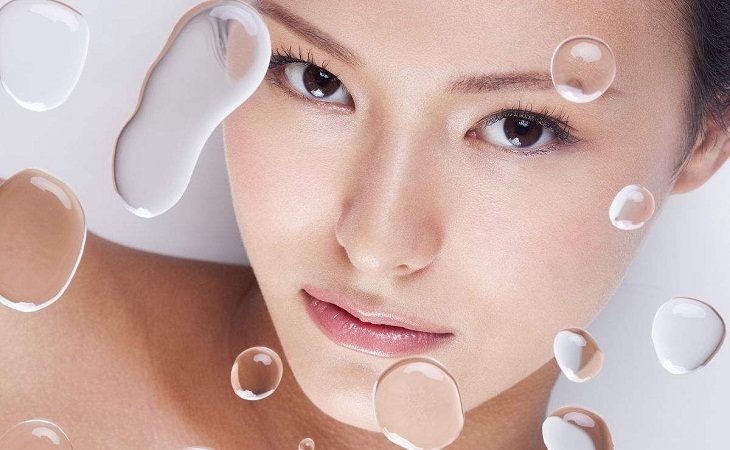 Proper skin care
Wearing a mask all day causes a lot of dirt and sebum to accumulate on the surface of the skin. Therefore, you need to follow the process of reasonable makeup removal steps such as: using makeup remover, washing with cleanser, using pH-balancing cosmetics (usually rose water) and moisturizing cream/serum. .
At the same time, if it is not necessary to go out, you should stay indoors so that you do not need to wear a mask, making your skin more airy.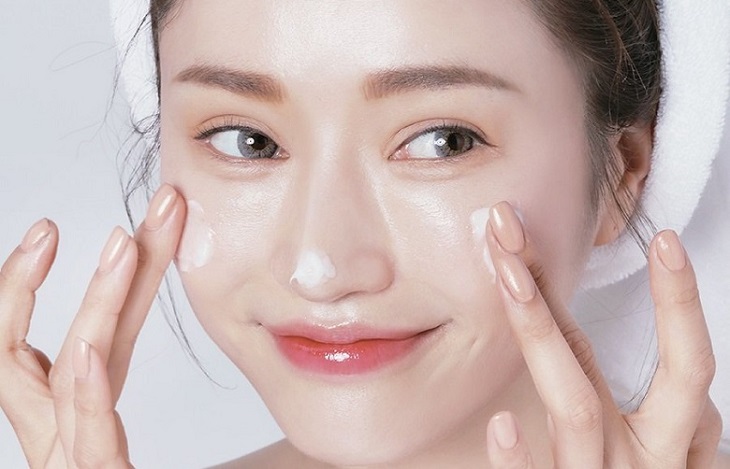 With the above information, Dien May GREEN hopes to help you better understand some common skin problems when wearing masks as well as how to overcome them so that your skin is as healthy as possible.