Cooking rice is a seemingly simple task, but not everyone knows how to cook it properly so that the rice is both delicious and nutritious.
In Vietnam, everyone thinks that the quality of rice and the ingenuity in measuring the right amount of water are the two factors that determine whether the rice is delicious or not, not related to cooking with hot or cold water. Therefore, most people cook rice with cold water.
Some people have the habit of soaking rice for about 20 minutes before cooking. There is also an opinion that, cooking with cold water the rice will cook slowly, so the rice will be more delicious, while cooking with hot water from the beginning is hard and not flexible because the rice is cooked.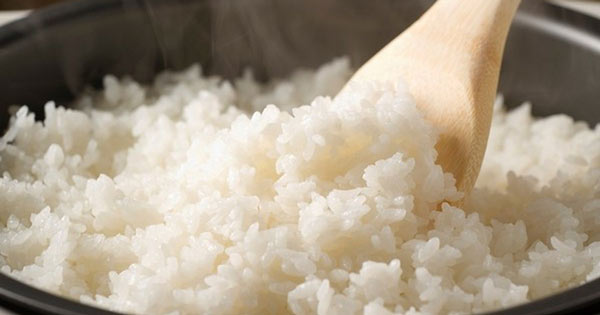 However, all those notions and cooking habits are not correct. Cooking rice with cold water, it takes a while for the water to heat up, the rice grains will swell, making the rice lose its taste and accidentally losing a valuable amount of nutrients in the rice.
According to experts, cooking rice with hot water will help the rice cook faster and more evenly, and the rice will be more flexible. In addition, when cooked with hot water, the rice grain is not broken because the outer layer of the rice grain quickly shrinks into a protective film and helps retain the maximum amount of nutrients.
Cooking rice with hot water and keeping the lid closed will help retain 30% more vitamin B1 than cooking with cold water.