In Vietnam, there are many different types of vegetables. The fact is that not everyone knows the names and how to distinguish those vegetables.
Here are the popular vegetables in Vietnam and how to identify them to help you less confused when choosing to buy vegetables at the market.
Cabbage is also known as bitter cabbage
Cabbage has thick, succulent petioles, concave in the middle forming a groove. Around the ornamental leaves there are irregular serrations. When cooked, cabbage has a slightly bitter and spicy taste.
When cooking cabbage soup, people often add a little ginger.
Spikes reform
Cabbage has a young stem that grows up, spreading leaves and yellow flowers. This vegetable is suitable for boiled and stir-fried dishes.
Sweet cabbage
Kale has leaves that are slightly rounded at the top and narrow down to a flat, base. This type of cabbage is used to boil, stir-fry, and cook very delicious soup.
Chinese bok choy or bok choy, white cabbage
The bok choy has a thick white stem, shaped like a spoon, and contains a lot of water.
Cabbage can be used to prepare many delicious dishes from boiling, cooking soup, stir-frying…
Green cabbage or lotus
This vegetable can be round or fan-shaped and wrinkled. When eating mustard greens have a spicy taste. In addition to cooking soup, mustard greens are also used to pickle pickles.
Watercress
Watercress has a different shape compared to other types of cabbage with thin stems and many small leaves. This vegetable can be used to cook soup, dip in hot pot or stir-fry.
Cabbage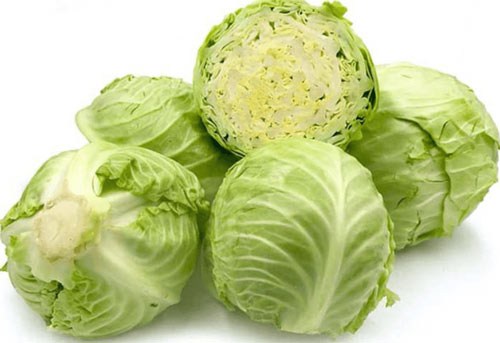 Cabbage has spherical rolled leaves that are easy to recognize. In addition to boiling, stir-frying, cooking soup, cabbage is also used to make salad.
Cabbage
Cabbage has round, cylindrical leaves, the inner leaves are light green, the outer leaves are dark green. This is the type of vegetable used to make kimchi. In addition, stir-fried cabbage or hot pot is also very delicious.
Kale or Kale
The special feature of this vegetable is that it has curly leaves from the beginning to the end of the leaves. Kale is often used in salads or smoothies.
Spinach or spinach, spinach
Spinach has long petioles, round green leaves, purple base.