1

Recognize and check for signs of fever

To see if your body has a fever, you can identify it by doing the following:

Check your forehead and neck

This is the first common test where you don't need a thermometer when determining your feverish body temperature. Use the back of your hand (not the palm of your hand) to check the forehead and neck area for a warmer feeling than usual?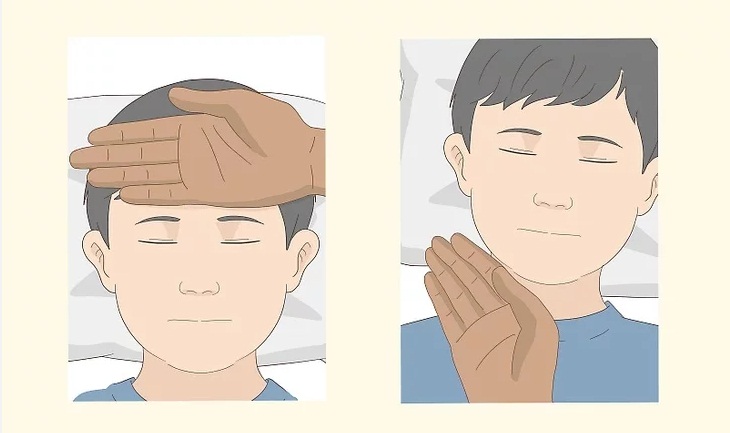 Does the skin look red?
Fever will cause the skin on the cheeks and face to turn red, you should observe. However, for people with darker skin, it is difficult to notice.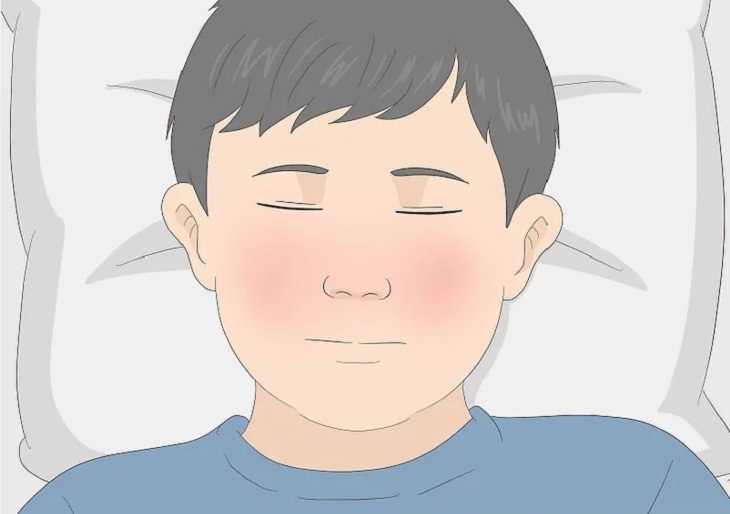 Tired face, not awake
Fever is also often accompanied by symptoms that make the face more tired and lethargic. Especially, with young children, you can easily recognize when they are often upset, crying about feeling tired, weak, anorexia or refusing to play.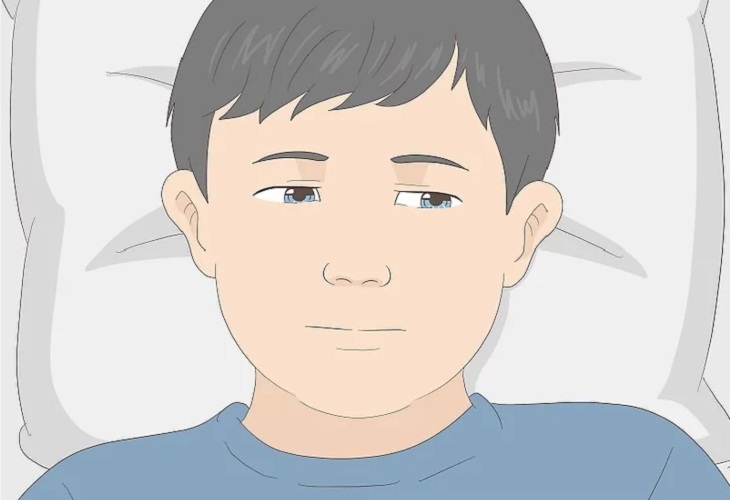 Body ache
You ask if the person with the fever feels pain or not? Often pain in the muscles and joints, even headaches.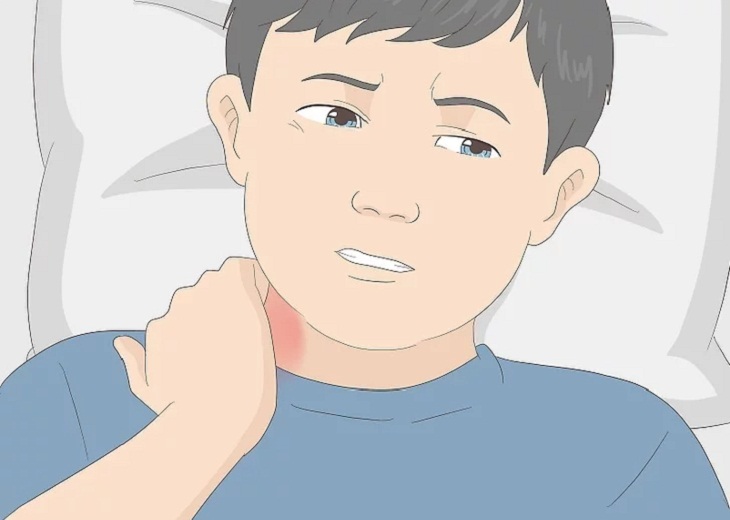 Thirsty
When a person has a fever, he or she is prone to dehydration. So you ask if they are thirsty, or have a dry mouth?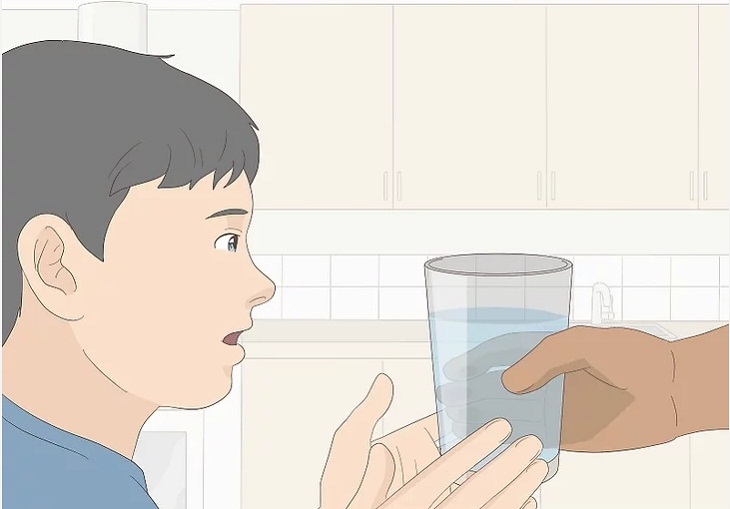 Nausea
Go ahead, observe, and ask if the person feels nauseous? Because this is also one of the symptoms of fever and possibly other male diseases.
Pay attention if the person feels nauseous or vomiting, and is unable to eat or drink!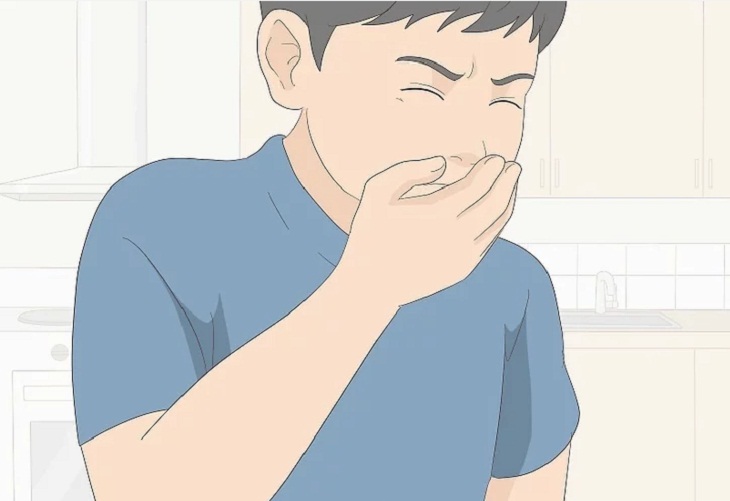 Sweating and shivering
Sweating and shivering are also signs of a fever. The patient may even feel hot and cold when having a fever.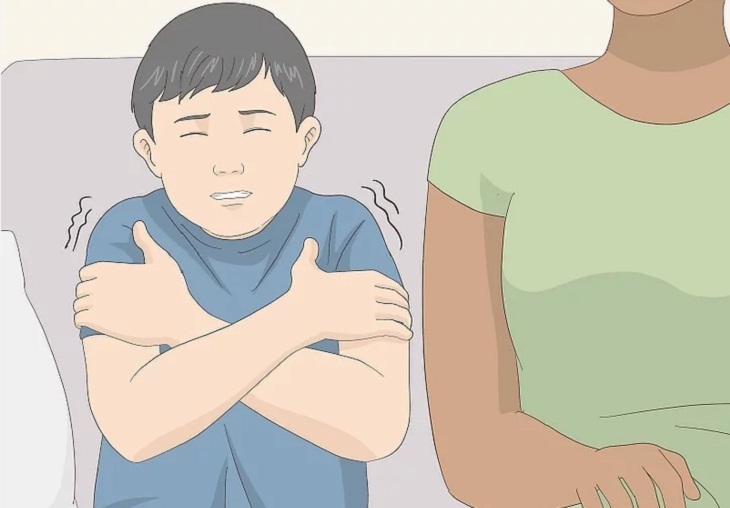 Convulsions
Convulsions are often seen in children with fever, this phenomenon occurs before or during the child has a fever. You can fix this mild convulsion by doing the following:
First, put your child to bed but still make sure the space is open.
Next, do not try to adjust the child's body when he is twisting, and do not put anything in his mouth because even if he twitches, he will not swallow his tongue.
After that, stay still and lie down with your baby for 1-2 minutes, this symptom will go away.
Finally, return your child to the same position while they are lying down to sleep.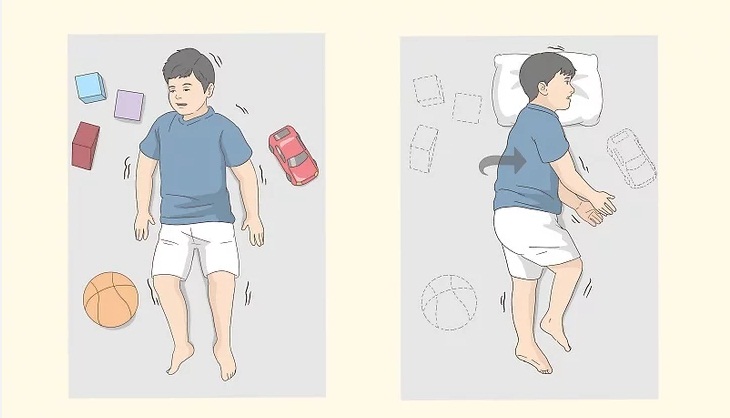 2

Determine the status of fever

Identifying the condition of a fever will help you take timely measures, especially asking a doctor for treatment.

Seek medical attention immediately if seizure symptoms persist for more than 3 minutes

When the body has a fever and the convulsion lasts for more than 3 minutes, it is a serious sign. Call the ambulance hotline or go to the nearest hospital or medical facility.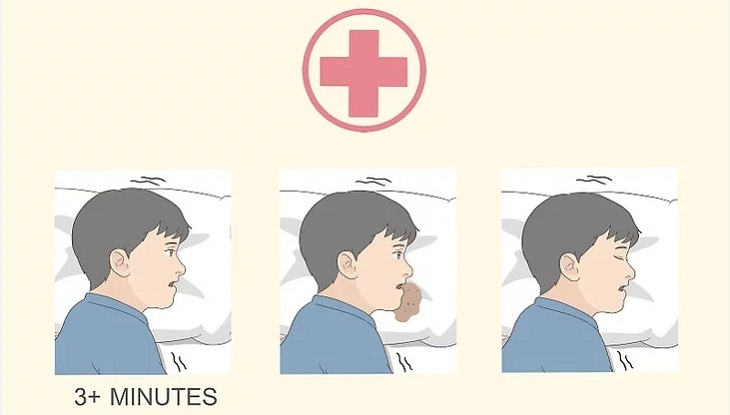 Call your doctor if fever symptoms persist or worsen
If your child has a fever of more than 38 degrees Celsius, and there are no signs of abating, call the doctor for instructions. At the same time, encourage your child to drink plenty of fluids and try to rest.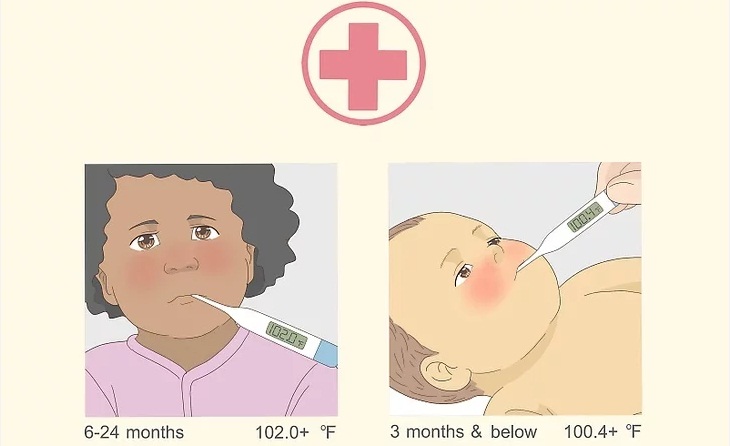 Treat signs of severe abdominal pain, chest pain, difficulty swallowing and stiff neck immediately
It is necessary to contact a doctor and move a person with a fever when there are signs of severe abdominal pain, chest pain, difficulty swallowing and stiff neck, to the nearest facility or hospital for timely treatment. Because this can be a symptom of meningitis, a dangerous and highly contagious disease.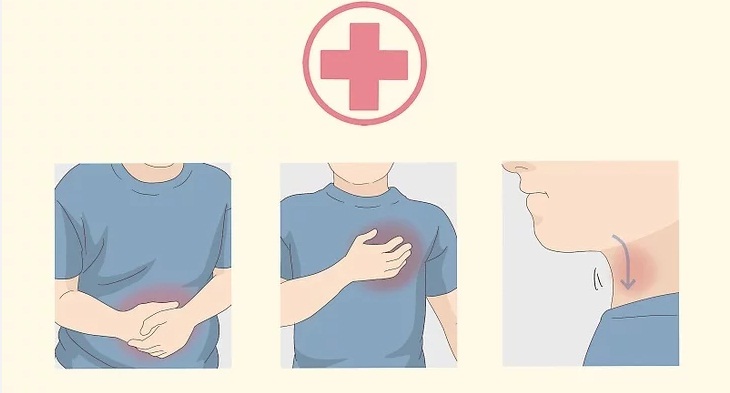 Call the doctor if the person with the fever is agitated, confused, or has hallucinations
Symptoms of a feverish person being agitated, confused or hallucinating can also be a sign of a bacterial infection (such as pneumonia), or even a viral infection.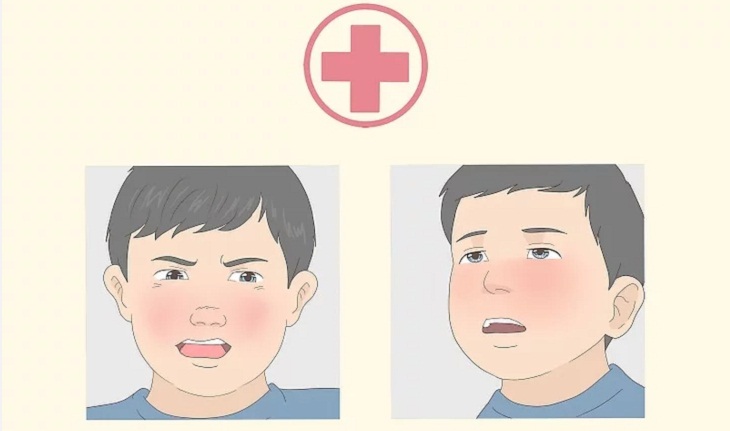 Get medical attention if blood stains appear in stool, urine, or mucus secretions
This is also one of the signs of a more serious infection.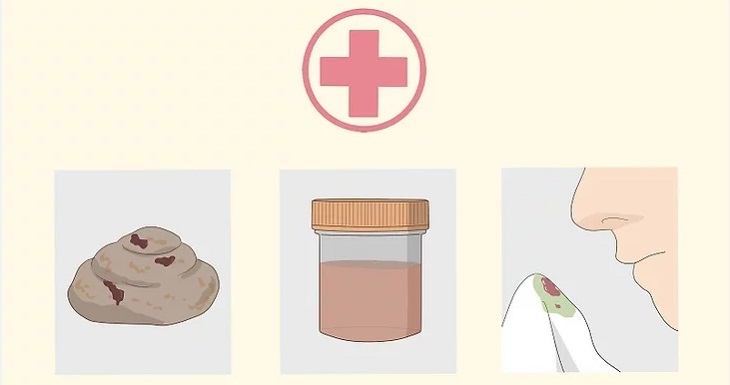 First aid if the person's immune system is already weakened
For people with weakened immune systems such as cancer, AIDS, etc., a fever proves that their immune system is under attack, or experiencing complications. symptoms, or other condition.
Exchange signs of illness
Talk to your doctor when fever becomes more severe, or other symptoms appear, and are concerned about recognizing and preventing certain fever-related illnesses such as: viral infections, bacterial infection, exhaustion, arthritis, malignancies,… or taking certain antibiotics and blood pressure medications, or needing vaccinations (such as diphtheria, tetanus, and pertussis vaccines) or are not?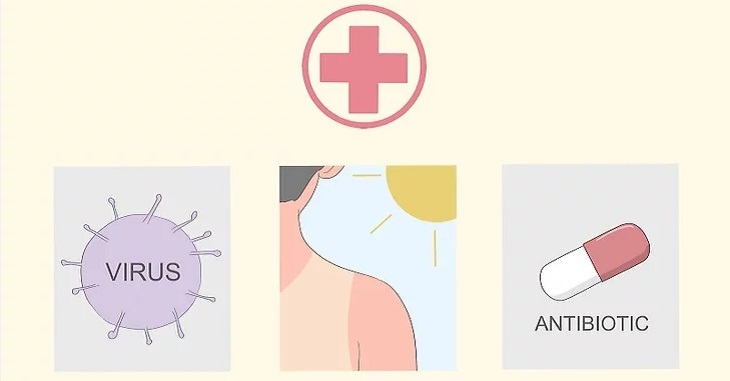 3

ways to treat fever at home

If your fever isn't too severe, or you feel you can manage it at home, try these treatments:

Fever below 39 degrees Celsius and over 18 years old

The symptoms of a fever will be alleviated with proper home treatment, such as drinking plenty of fluids and resting. Medications may or may not be necessary for some people, but here's how to feel more secure about treating your fever at home.

However, you should see your doctor if your symptoms persist for more than 3 days, or if your symptoms are getting worse.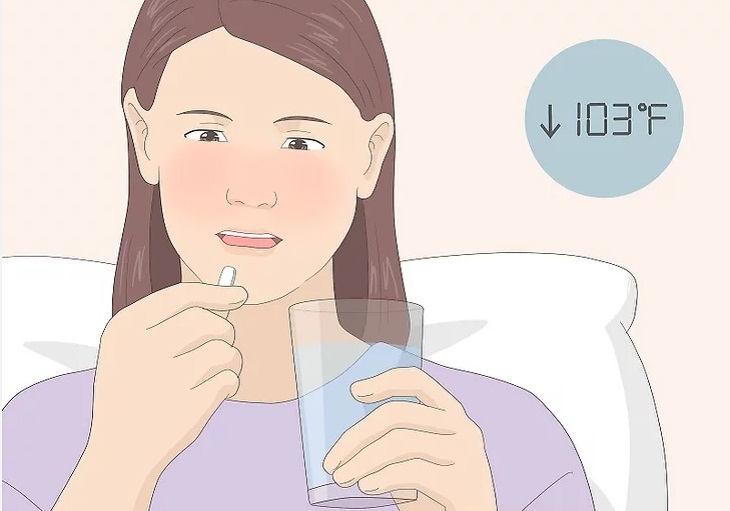 Rest and fluids (if possible)
When the signs of fever are not serious, you can rest at home, even give fluids to get better. You can refer to the medical service so that they can come to your home and give you an infusion!
4

Notes when having a fever

When you have a fever, you need to keep a few things in mind as follows:
Things not to do when you have a fever:
Wearing too many clothes.
Cover, cover too many layers of blankets (soft) with symptoms of fever with hot – cold.
Rinse with cold water to reduce fever.
Abuse of antipyretic drugs that are not suitable for the patient's age (such as not using aspirin to reduce fever in children).
Do not use the drug at the time of treatment before not prescribed by the doctor, or arbitrarily combine drugs to use.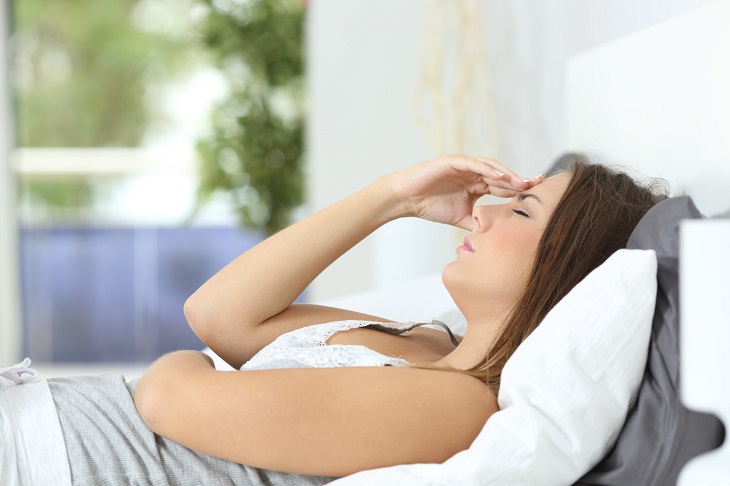 Notes on caring for someone with a fever:
Let the person with fever rest in a well-ventilated place, away from direct wind.
Apply a warm towel to reduce fever for the sick person.
It is necessary for the patient to take the right dose, appropriate for the age, to avoid abuse of the drug without a doctor's prescription.
Add fruit juices (orange, lemon,…), or give Oresol salt solution and give the patient liquid foods to make digestion easier.
Regularly monitor the temperature and signs and symptoms of the disease (mentioned by Dien May GREEN in part 1) to see if it is reduced or not? If the condition is severe, contact a doctor, or move the patient to the nearest medical facility.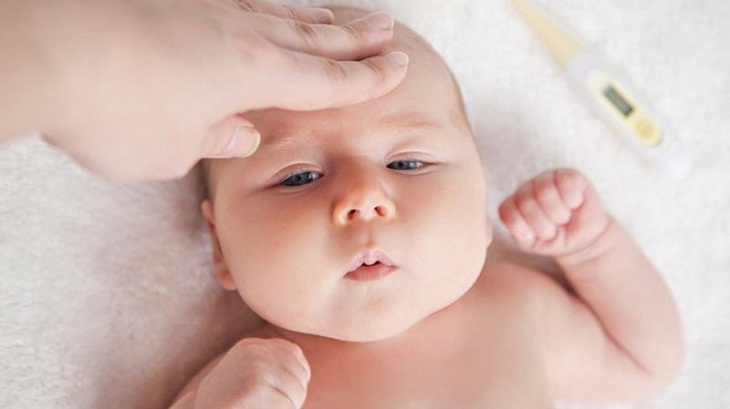 Hopefully, the information, Dien May XANH has helped you recognize the signs of a fever without having to use a thermometer. However, using a thermometer will help you know the high and low temperature of your body temperature for better treatment.