To handle excess cooking oil, many people often pour it down the drain or flush it down the toilet without knowing that this is the wrong way to do it, which can cause blockages in the pipes. In addition, indiscriminate dumping of excess cooking oil also attracts rats, cockroaches, and fruit flies, which affect the living environment. So, how to properly handle excess cooking oil? Here are some methods to properly handle excess cooking oil, please refer to.
Article table of contents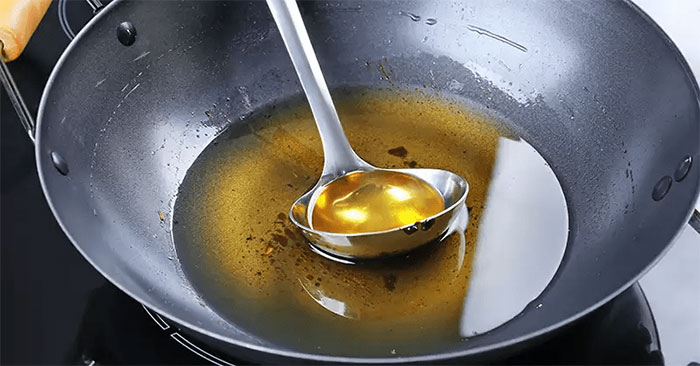 Put excess oil in jars/cans/cans…and then discard
After the leftover cooking oil has cooled completely, put it in a sealed bottle, jar, or ziploc bag and put it in the trash.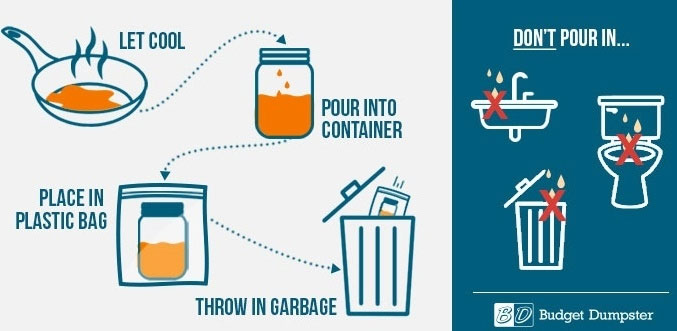 If the amount of excess cooking oil is small, you can use absorbent paper or toilet paper to absorb it and put it in the trash.
Even professional chef Jennifer Hill Booker (USA) should freeze leftover cooking oil before throwing it in the trash, to prevent them from leaking.
Store or reuse leftover cooking oil
Once used cooking oil can be recycled without burning for further use.
According to the cooking guide website Southern Living (USA), in order to recycle cooking oil, it is necessary to remove all remaining oil and food residues.
Tips to clean used cooking oil residue
Line a paper towel or coffee filter in a funnel or sieve to filter the oil.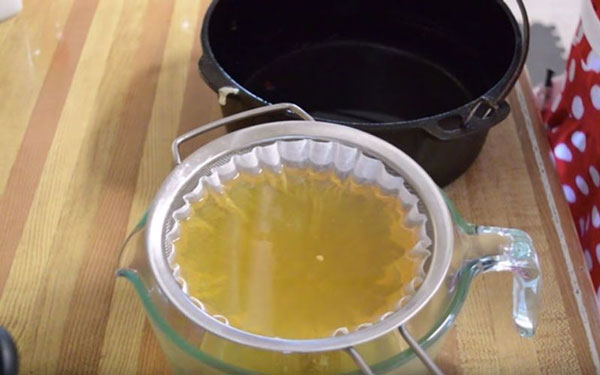 Use tapioca flour, cornstarch to filter cooking oil. Add tapioca starch to 100ml of water and stir until the powder is dissolved. Pour this mixture into a pan of boiling fat/oil, the food residue will stick to the dough. When the dough rises, use a racket to scoop out all the flour, the oil will be as clear as new.
How to store used cooking oil?
It is best to put the used cooking oil in a glass jar, cover it and store it in the refrigerator. Used oil can only keep for three to four weeks.
When should you not use recycled cooking oil?
If the oil has been thoroughly filtered and the oil still has a residue that looks like coal dust, it should not be reused.
When cooking oil is filtered and stored in the refrigerator, if you see a paste at the bottom of the bottle/jar, the oil is no longer good for reuse, throw it away.
If the used oil has an unpleasant odor, it should not be reused.
Remember to dispose of excess cooking oil according to the instructions above.