1

What is hair wax?

Waxing is a method of removing hair from the root . This is an economical, highly effective hair removal method. Hair wax can be applied on many body areas such as arms, legs, moustache, eyebrows, bikini and underarms.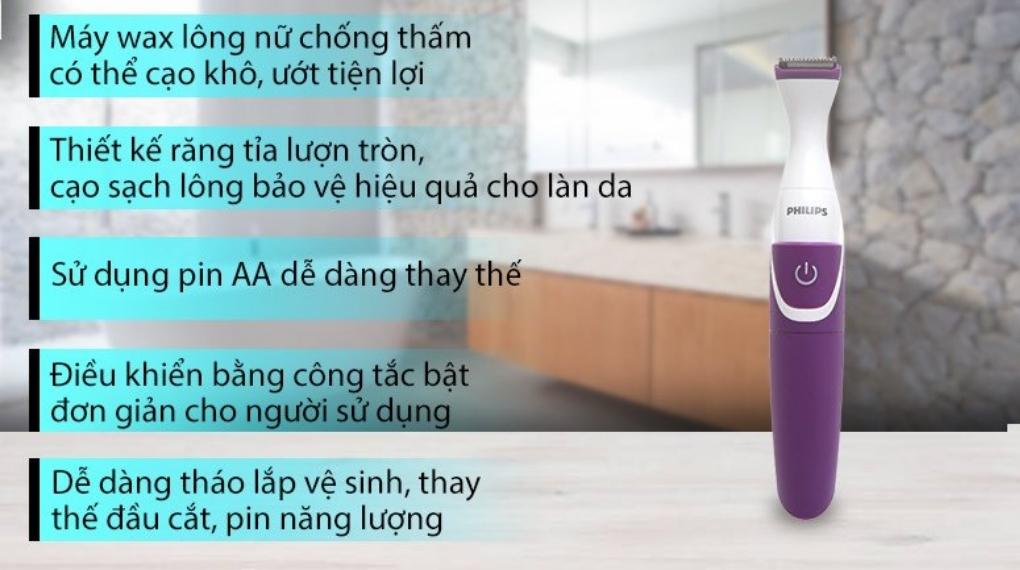 2

Should you wax your hair?

Waxing does not cause folliculitis like when you pluck or shave. Therefore, if you want to save money while the hair is still cleaned from the root, you should wax.
Currently, there are two main types of wax, hot wax and cold wax. Let's take a look at the pros and cons of these two types of wax:
Hot wax
Cold wax
Advantages

High efficiency
Suitable for sensitive skin
Less pain due to heat opening pores

Easier to do, no preparation time
Suit all skin types

Defect

More preparation than cold wax
Possible burns

Wax is not as clean as hot wax, it may have to be waxed many times.
3

Ways to wax hair at home
How to wax hair by hand
You can do manual waxing according to the instructions below:
Hot wax
Cold wax
Tool

Buy or make your own wax according to the following suggestions:

Mix of honey and sugar
Sugar and Vinegar Mix
Chocolate wax
Mixture of gelatin and aloe

Wax patches or cold wax gels.
Making

Step 1: Heat the mixture
Step 2: Spread the mixture evenly on the area of the skin you want to wax.
Step 3: Wait for the mixture to dry for about 3-5 minutes.
Step 4: Hold the dry wax part, pull in the opposite direction of hair growth, pay attention to the operation very decisively.

Step 1: Dry the area to be waxed.
Step 2: Stick the patch or apply cold wax gel to the area you want to wax.
Step 3: Pull the patch in the opposite direction of hair growth (if using gel, wait for the gel to dry, pull the tip of the dry gel).
Step 4: If the hair is not clean, continue to use the patch 2-3 more times.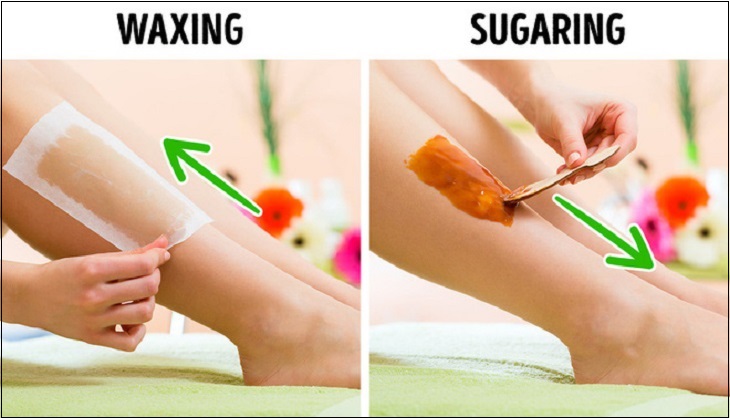 How to wax hair by machine
Compared with manual waxing, machine waxing has more outstanding advantages:
Higher hair removal efficiency, can remove the shortest and stiffest hairs.
Save time and effort because just press the switch to use the machine to wax.
Has a skin protection system, against scratches or damage.
Cost savings because each machine has a shelf life of several years.
Steps to take when waxing with a machine:
Step 1: First, proceed to dry the area to be waxed.
Step 2: Turn on the switch and gently move the wax head of the machine to the area that needs hair.
Step 3: Turn off the switch, clean the machine after use.
4

Notes when waxing

In about 24-48 hours after waxing, you should note not to do the following:
Don't Exfoliate: Dead cells have been removed when waxing, so if you exfoliate again, it can lead to rashes.
Avoid heavy work: Sweating can cause folliculitis or skin infections.
Avoid the sun: The skin after waxing is quite weak, you need to protect yourself from the sun to avoid tanning or sunburn.
Skin creams should not be used too thick: Creams used too thick will make the skin not airy, clog pores or cause inflammation. Use creams with a thin layer of cream!
Avoid swimming: Dirty pool water can cause skin infections or irritation.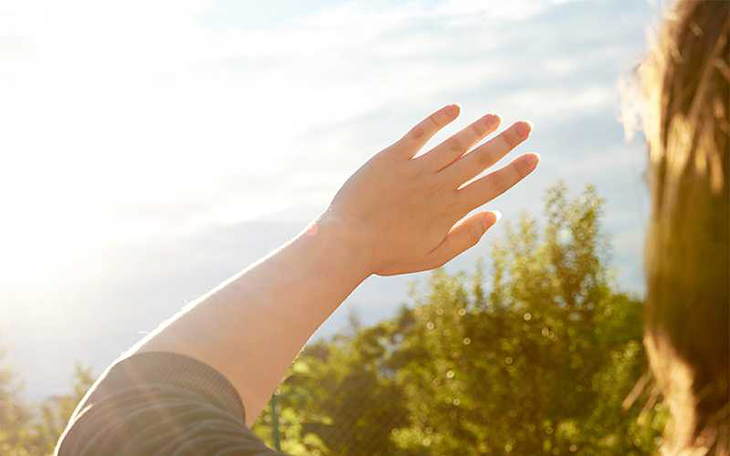 The above article has provided you with information on how to wax hair at home simply and correctly. Hope the above information helps you! If you have any questions, leave a comment below to be answered!