1

Types of popular foot massage machines today

In order to better serve the needs of customers, many manufacturers have launched a variety of foot massagers to the market. Most popular 4 types are as follows:
Low neck foot massage machine
If you want to buy a massage machine that focuses on the foot area, has a specialized massage mode, then the low-neck foot massage machine is the perfect choice for you. Therefore, this device is also known as a foot massager.
All the smallest details on your feet will be fully massaged, because they only focus on a specific part, so it is highly effective. At the same time, the machine also combines many features and massage mechanisms that create wonderful moments of relaxation, contributing to improving health.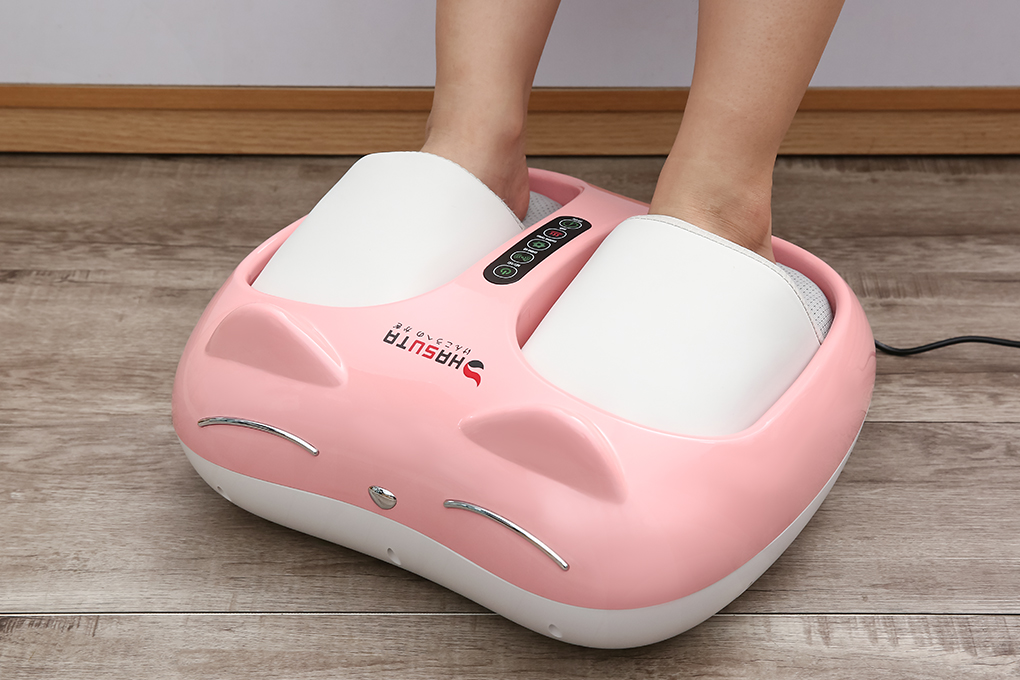 High neck foot massage machine
High neck foot massage machine is a machine that not only focuses on massaging the feet, but also massaging the calves. Thanks to that, the machine is also known as a foot and calf massage machine. Because of this use, the machine is chosen by many customers.
When using, you can perform massage for the whole foot, ankle to calf at the same time, extremely convenient. At the same time, the machine also integrates many diverse massage exercises, helping to bring a feeling of comfort and relaxation.
In addition to the outstanding uses, the machine also has some small shortcomings such as the design of the machine is more bulky than the low neck, the convenience and ease of movement is greatly reduced, because the machine has a high neck design, often has a high neckline. knee height.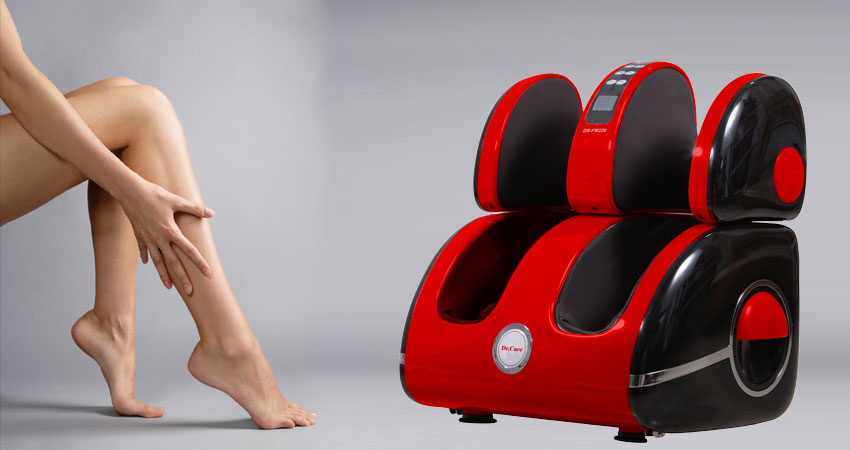 Hand-held foot massager
If you are a lover of flexibility, compactness and easy to move the machine anywhere, then the handheld massager is the type of machine you can refer to. Because of its compactness and convenience, the machine is also known as a mini foot massager.
Users can simply and easily use it by hand, so you can take it with you on business trips, travel, extremely convenient. The handheld foot massager has a variety of massage modes to suit the needs of many users and is very simple to operate.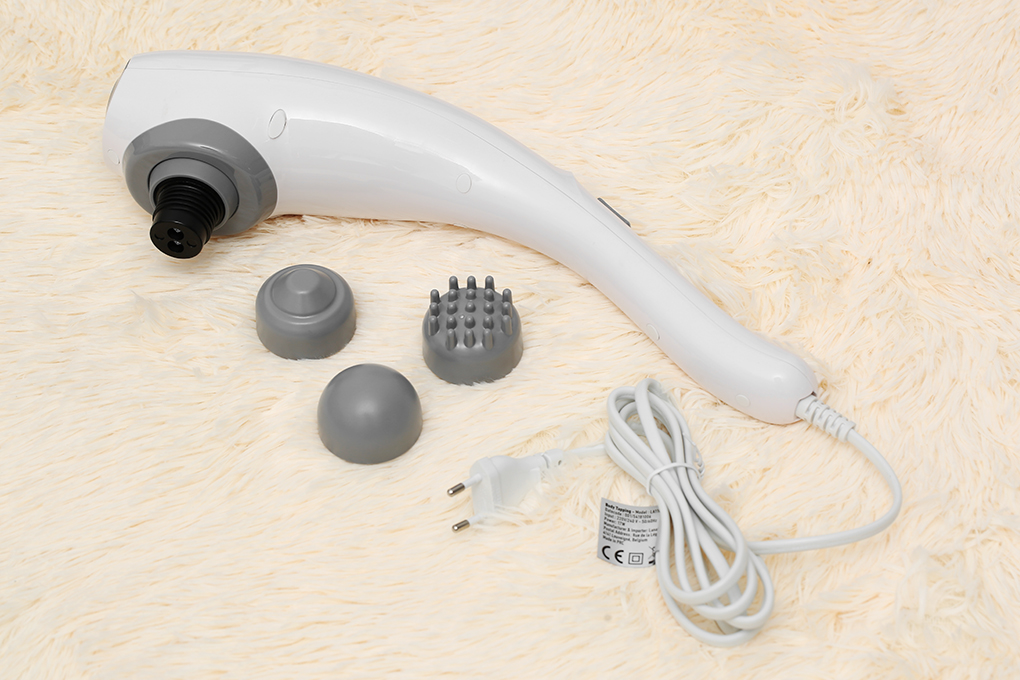 Foot bath machine combined with massage
Foot soak machine combined with massage, also known as foot bath machine, . This product is quite familiar to many customers. The machine not only has a massage and relaxation function, but also combines with the traditional foot bath method to bring great health effects.
If during use, you know how to combine with many different herbs or salt, it will definitely bring better results. However, the type of foot bath combined with massage will not use much for the massage part, so you need to carefully consider your needs to choose the right product.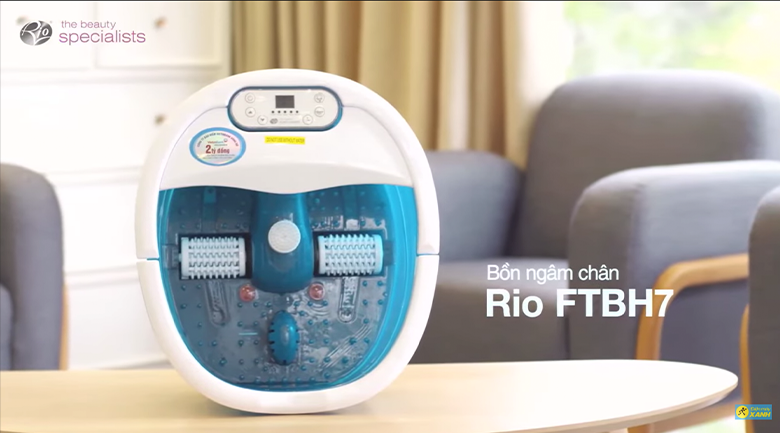 2

Notes to buy the best foot massager

As we all know, on the market there are many different stores, brands and models of foot massagers, making it difficult for users to choose. If you do not learn carefully, you may buy the wrong product, poor quality as well as not meet the needs of use.

So for customers' peace of mind and choose to buy the right product, let's learn about the important and necessary notes to buy the best foot massager.

Uses

First, customers need to clearly define their intended use? No matter how modern and good the equipment is, if it is not suitable for the intended use, they lose their true meaning. Therefore, determining the purpose of use is essential to consider carefully.

The main use of the foot massager is to help relieve aches and pains in the legs, support the treatment of bones and joints, and bring moments of relaxation. However, you need to clearly determine whether your intended use is to treat pain in the feet, calves or both the table and calves.

Do you use the machine to perform gentle massage or intensive treatment? Users should set themselves such goals, so that they can choose to buy the most appropriate machine.

For example, if you want a massage to relieve pain in your calves due to frequent movement of your limbs, but you choose a machine specifically for your feet, then this is a huge waste that costs you a lot.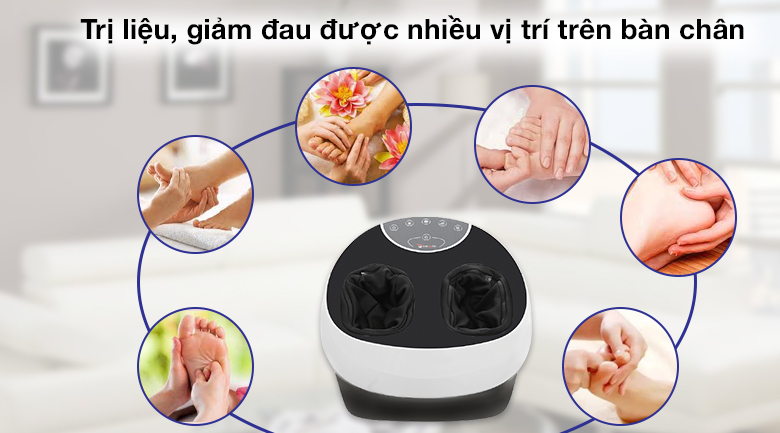 Effectively relieves foot pain, improves blood circulation, relieves numbness,…
User object
The object of using foot massage machine is very diverse from young to old. Therefore, the machine has become a great health gift. If you buy a gift, you need to consider the personality as well as the preferences and needs of the object being gifted.
Typically, if you want to give a foot massage machine to the elderly, you should choose a high neck foot massage machine . The machine will help massage in a much larger area than the low neck, the skeletal system is comprehensively cared for, and the entire leg is massaged. If you buy to use, then you just need to choose the appropriate product yourself.
In addition, for the line of specialized machines to straighten the calves or the soles of the feet, some people encounter some of the following diseases that are not suitable for use: Lung disease, heart disease, osteoporosis, high fever, malignant tumor leg counting, pregnant women, vitreous bone, mental retardation, epilepsy.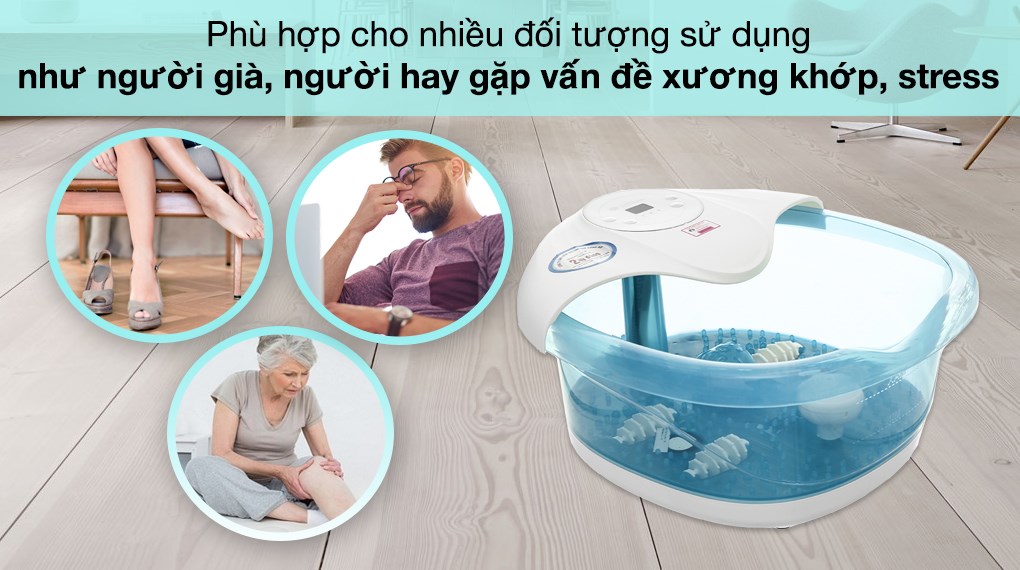 suitable for a wide range of users
Features of the machine
You should not neglect to consider the features of the foot massager in the selection process, because this is a very important criterion to help you choose the right machine for your needs. For modern, versatile machines like today, they are equipped and upgraded with a variety of features such as vibration massage, automatic massage or cycle massage, …
That gives users many options to suit their needs best. Besides, users also need to pay attention to some accessories of the device, for example, different types of mounting heads such as spikes, round spikes, wavy, … Combined with details about rollers, extension cord…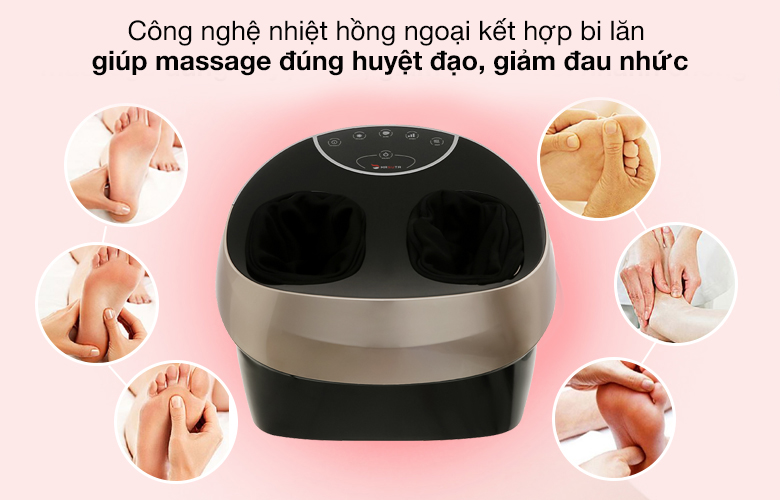 equipped with infrared heat technology transmitted through carbon fibers and rollers
Design of massage machine
Besides fully equipped with effective features and utilities, manufacturers also pay attention to the appearance and design of the product. Therefore, today's modern massage machines have luxurious designs, with high aesthetics.
If you want convenience when moving the machine or your home has a small area, then you should choose a machine with a compact design and high flexibility . At the same time, this machine is also simple and easy to use. Comes with compact design criteria that will help save space in your home and move with ease.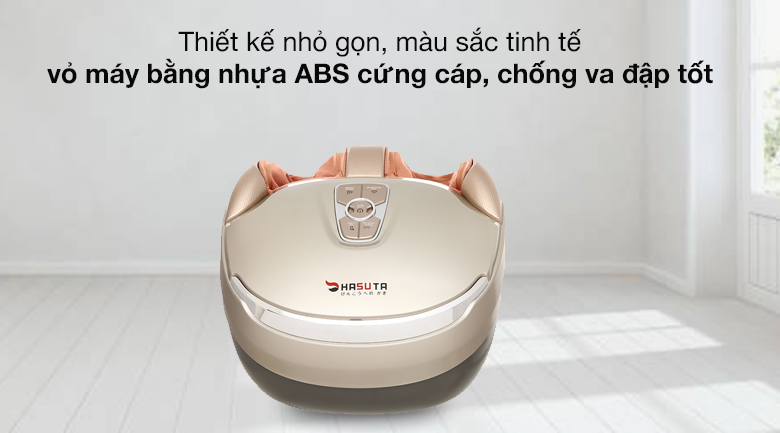 Possessing a compact design that is easy to move to many locations, luxurious copper color, adorning the space
Brand and price
When you have clearly defined the purpose of use and the design you love, the last thing you need to consider when choosing a massage machine is the brand and price. Because when you choose a brand that has an origin, a clear origin will help you own a quality device, work well, meet your needs and feel more secure when using.
Massage machines have a variety of prices, suitable for the economic conditions of many customers, helping you to choose freely. Foot massage machines cost around a few million, sometimes up to tens of millions . Therefore, users should carefully consider the economy and family finances to choose a machine that is both affordable and well-suited for use.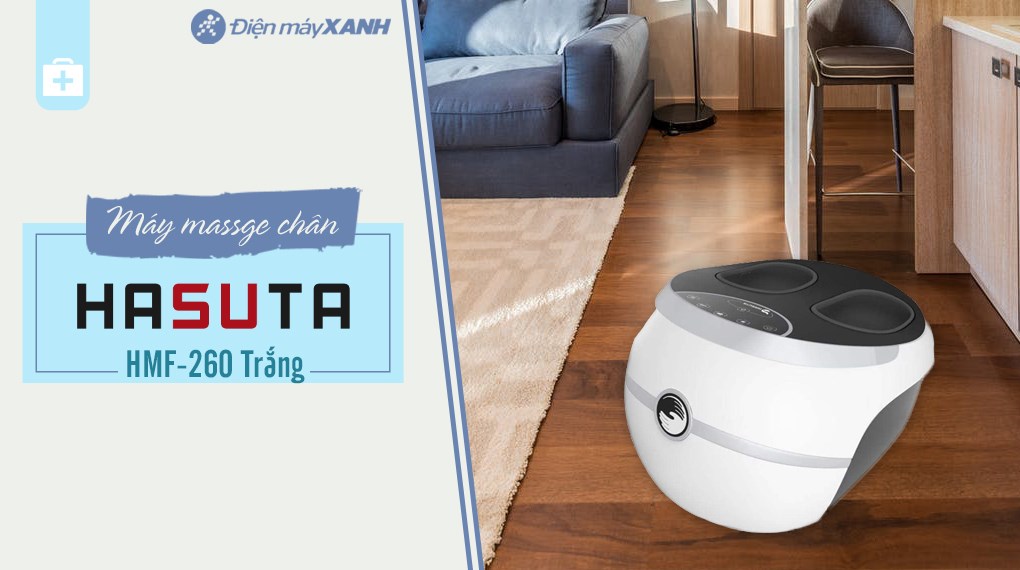 Hope the above article will help you choose the right foot massager. If you have any questions, please leave information below the article for support!