As parents age, their health can decline and they become more susceptible to various diseases. It is important to regularly monitor their health and provide them with foods that are rich in beneficial nutrients. In this article, we will explore 7 meaningful and practical health gifts for parents.
1 Ginseng

Ginseng is a highly valuable medicinal ingredient that contains numerous beneficial nutrients for health. These include 17 types of organic acids, 30 types of ginsenosides, glycosides, sterols, and more. Regular consumption of ginseng can enhance the immune system, improve resistance, and protect the body against diseases. Therefore, ginseng is an excellent choice as a gift for parents on occasions such as Tet, birthdays, or any special event. It can improve sleep quality, increase appetite, slow down the aging process, reduce stress, and promote relaxation. However, it is important to consider your parents' health condition and consult a doctor before use to avoid any potential adverse effects.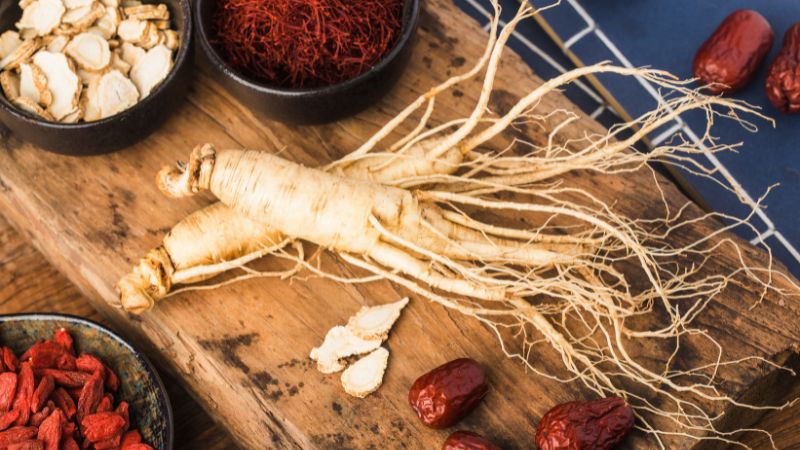 Ginseng
2 Swiftlet Nest

Swiftlet nest, once reserved only for royal families, has become more accessible and can be enjoyed by anyone. It offers numerous benefits such as improved immune and nervous systems, enhanced memory, and quicker recovery time for the body. Swiftlet nest can be easily incorporated into various dishes, such as bird's nest soup or bird's nest with lotus seeds. Therefore, choosing swiftlet nest as a gift for parents is an excellent choice. However, it is important to be cautious of fake or low-quality products. It is advisable to purchase from reputable and quality stores to ensure the health of your parents.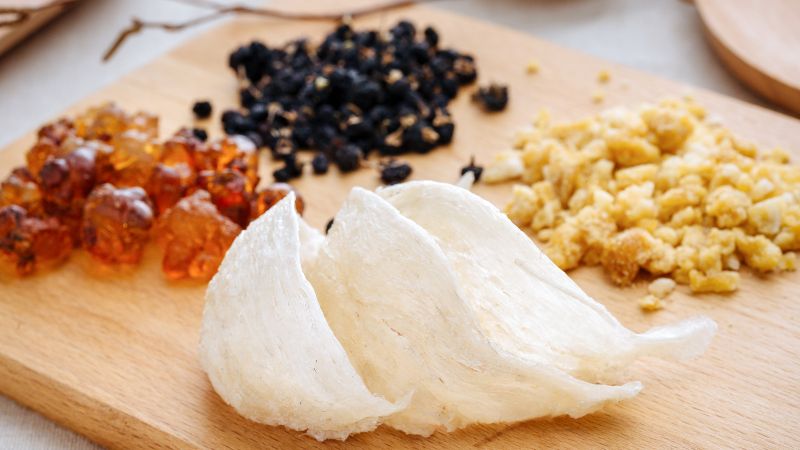 Swiftlet Nest
3 Reishi Mushroom

Reishi mushroom is a valuable medicinal ingredient known for its positive effects on human health, especially for the elderly. Regular consumption of reishi mushroom helps alleviate age-related health issues and discomfort. It can be incorporated into dishes such as reishi mushroom soup, stewed chicken with reishi mushroom, or consumed as reishi mushroom-infused water. However, due to its bitter taste, it can be challenging to consume directly. To make it more palatable, it can be stewed with licorice or other herbs for a delicious flavor.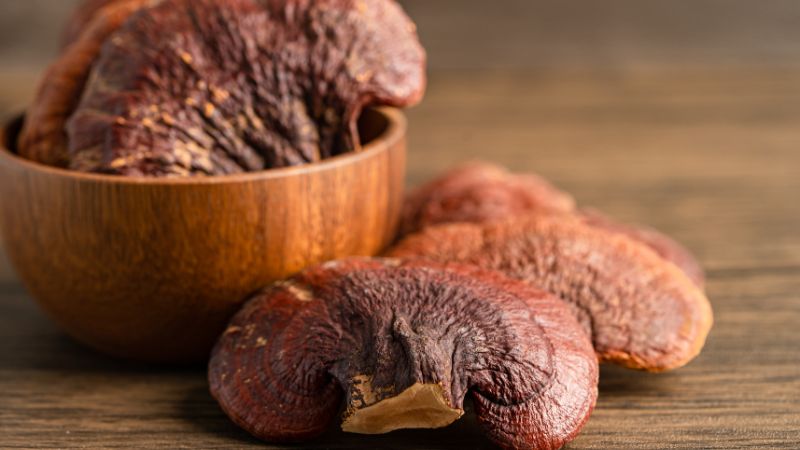 Reishi Mushroom
4 Cordyceps

Cordyceps is another valuable medicinal ingredient and a luxurious gift suitable for special occasions like Tet. It is rich in vitamins and minerals that benefit health, improving digestive activities and contributing to the treatment of digestive problems. Cordyceps also protects the cardiovascular system and prevents heart disease and irregular heartbeat. However, it is essential to consider your parents' current health condition and opt for high-quality products from reputable stores.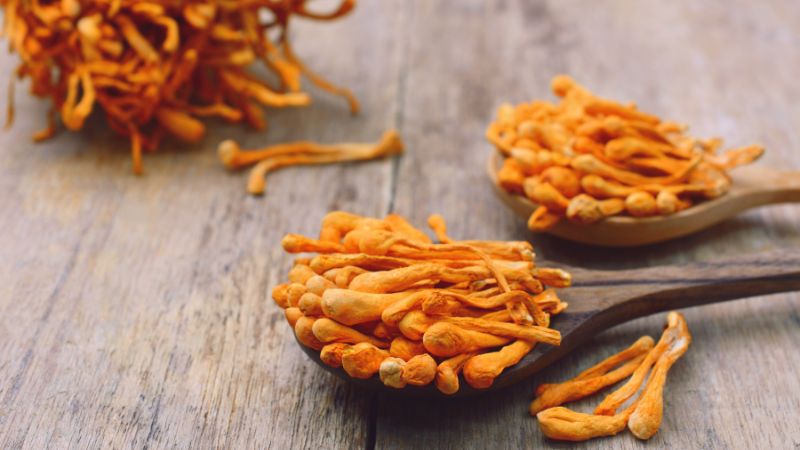 Cordyceps
5 Herbal Teas

Herbal teas are essential gifts for parents, especially those who enjoy tea. Different types of herbal teas have various effects. Overall, they help inhibit the oxidation process, slow down aging, stabilize the nervous system, and reduce stress and fatigue. Gift options include licorice tea, chrysanthemum tea, hibiscus tea, and more. These not only improve their health but also show your understanding of their preferences.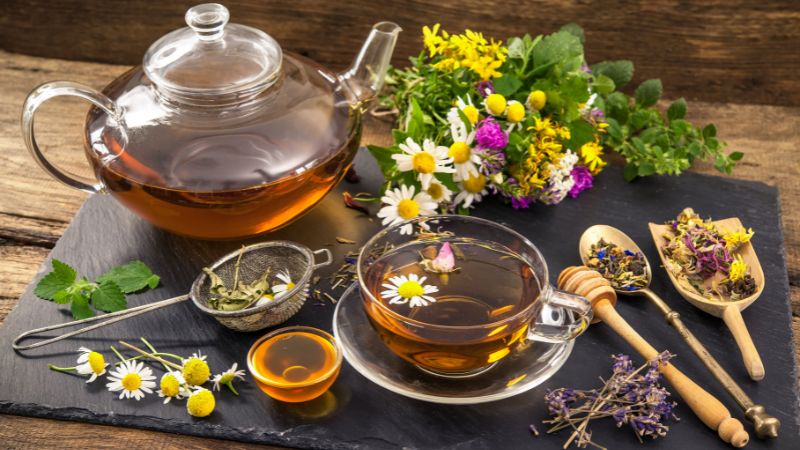 Herbal Teas
6 Spirulina

Spirulina, despite its unfamiliar name, is a beneficial herb for health. It contains nutrients such as vitamins and carotenoids, which boost the immune system, enhance vitality, and support the cardiovascular system. Therefore, spirulina is a valuable health gift that can improve the well-being of parents.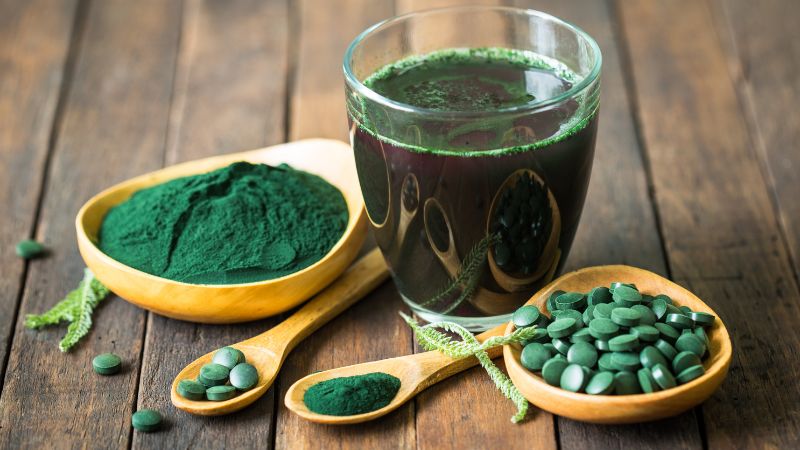 Spirulina
7 Functional Foods

As parents age, their health may decline, and they may experience low-quality diet, poor sleep, and increased susceptibility to illness. To improve their comfort and overall health, it is important to supplement them with functional foods. There are various options to consider, such as capsules, supplements, and fortified milk. It is crucial to choose products suitable for their current health condition and purchase from reputable stores to avoid counterfeit or low-quality items.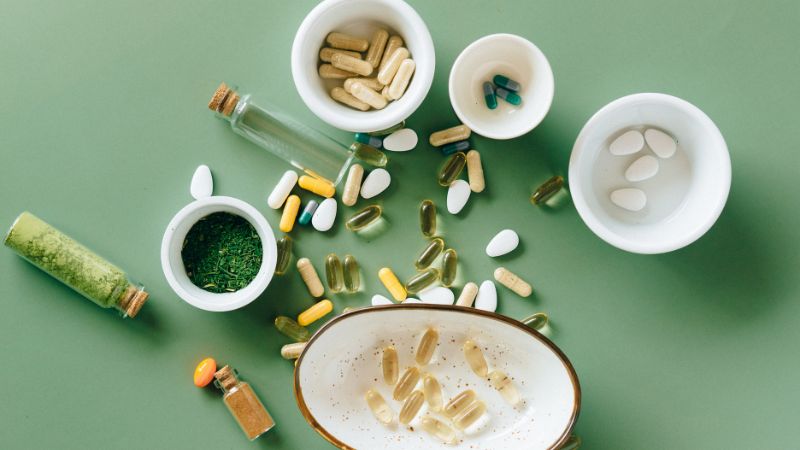 Functional Foods
In conclusion, we have provided you with 7 meaningful and practical health gift options for your parents. These gifts can help improve their health and well-being. Consider the specific health condition of your parents and choose high-quality products from reputable stores. We hope this article has given you useful gift suggestions to show your love and care for your parents.