The Proper Way to Bathe a Poodle Dog
The Poodle breed is known for its unique characteristics, including small size and long, curly fur that is undeniably adorable. If you own a Poodle and want to learn how to bathe them correctly, this article will provide you with a simple guide to achieving a long-lasting fragrance and ensuring that their fur doesn't get tangled.
1. Characteristics of Poodles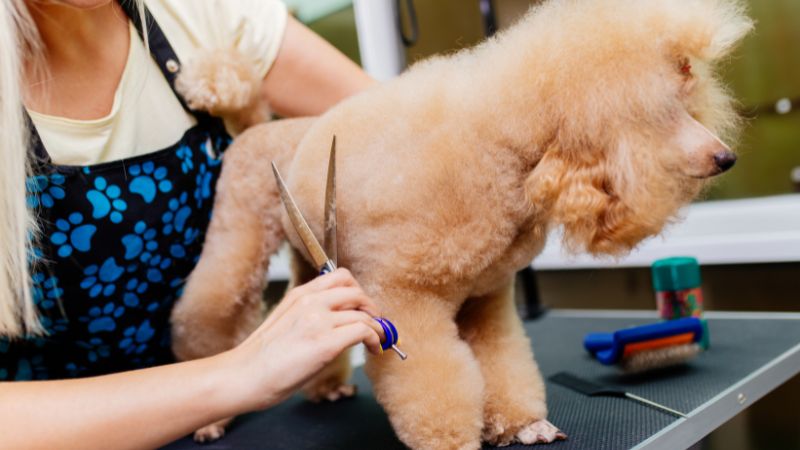 Image of a Poodle dog being trimmed fur
Poodles are medium-sized dogs with long, curly fur that resembles strands of noodles. Unlike other breeds, Poodles do not shed their fur; instead, it continues to grow longer over time. Therefore, regular trimming is necessary, allowing owners to style their fur according to their preferences. Poodles come in various colors such as brown, black, gray, and yellow, with corresponding skin tones.
Poodles have distinct characteristics, including dark black eyes and nose, small feet, and slightly curved buttocks, which create a graceful and elegant walking posture. Additionally, they are highly regarded for their loyalty and intelligence.
2. How to Bathe a Poodle Dog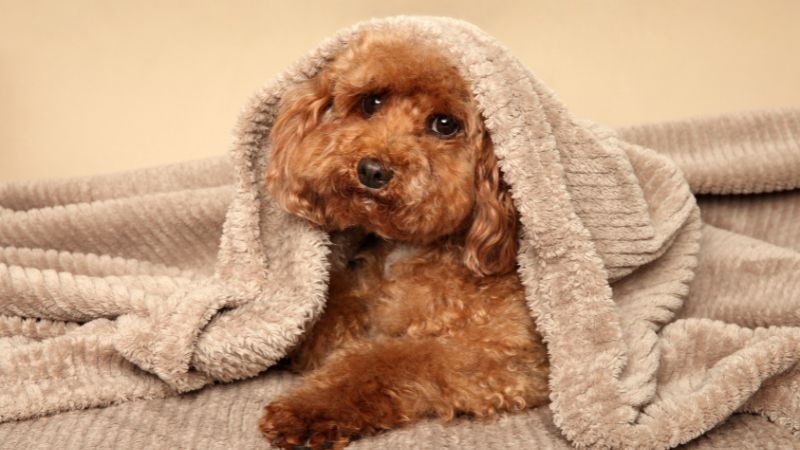 Poodle dog being warmed up
Bathing and grooming Poodles require extra attention due to their dense, curly, and long fur, which easily attracts dust. To ensure cleanliness and a pleasant smell, follow these steps when bathing your Poodle:
Step 1: Wet the Poodle's fur thoroughly by pouring warm water from the neck to the tail, rinsing off any dirt.
Step 2: Apply a sufficient amount of shampoo to create a lather, and gently massage it onto the Poodle's body.
Step 3: Rinse the Poodle with clean water until there is no residual shampoo.
Step 4: Use a separate towel specifically for your Poodle to dry them and keep them warm.
3. Recommended Bathing Products for Poodle Dogs
Sleeky Shampoo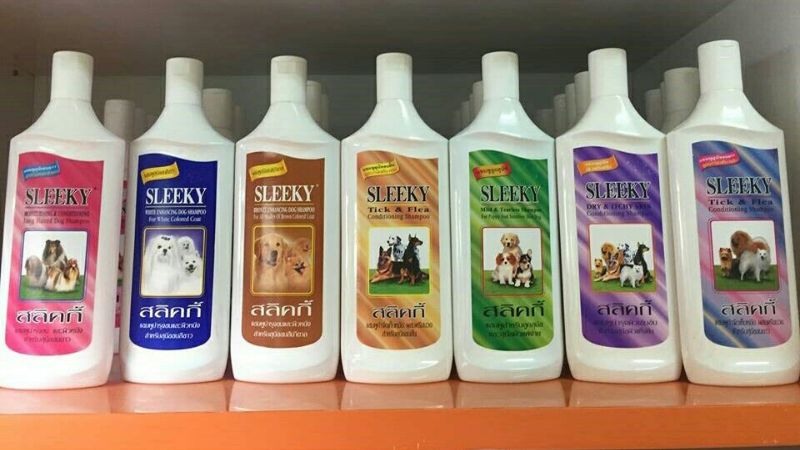 Sleeky shampoo model
Sleeky shampoo, originating from Thailand, offers different types for various dog breeds. Ensure to choose the dedicated type designed for long-haired dogs to achieve the most effective bath for your Poodle. This product effectively removes dirt and leaves a pleasant and long-lasting fragrance.
Dododoc Shampoo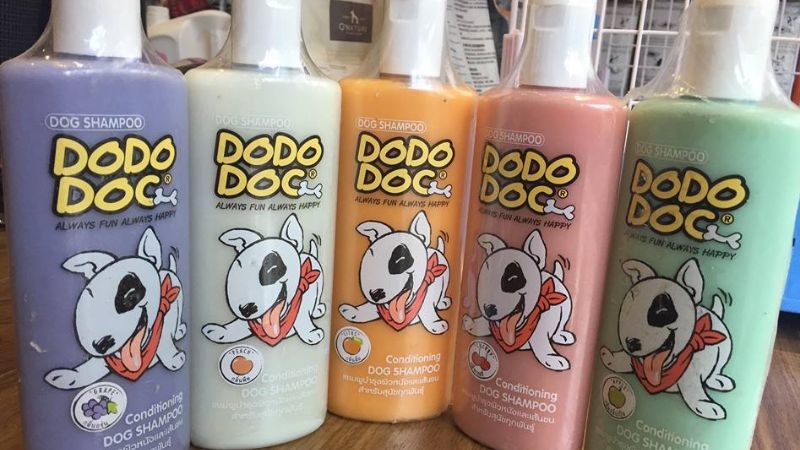 Dododoc shampoo model
Dododoc shampoo is extracted from natural herbs and offers skin benefits without causing irritation. It effectively removes dirt, prevents fleas, nourishes the fur, and provides a long-lasting fragrance.
SOS Shampoo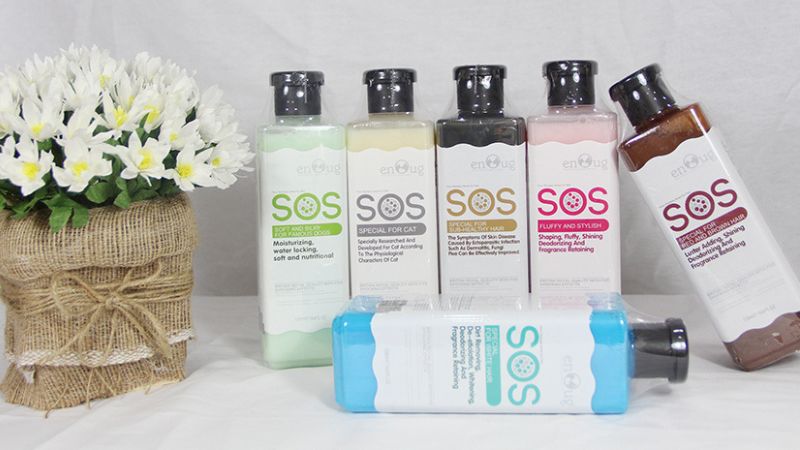 SOS shampoo model
SOS shampoo is certified for safety and effectiveness, offering various types corresponding to different colors and scents. Each color targets specific fur colors, skin conditions, and fur conditions. The yellow SOS shampoo suits all Poodle fur colors, the black SOS shampoo helps treat fleas and ticks, and the green SOS shampoo makes the Poodle's fur smoother.
Yú Shampoo
Yú shampoo model
Yú shampoo, utilizing Taiwan technology, contains safe ingredients that are non-irritating to the Poodle's skin. It serves multiple functions, including treating fleas and ticks, nourishing the fur, brightening fur color, killing bacteria, and deodorizing. Moreover, it offers a variety of scents, leaving your Poodle smelling fresh even after bathing.
4. Important Considerations When Bathing a Poodle Dog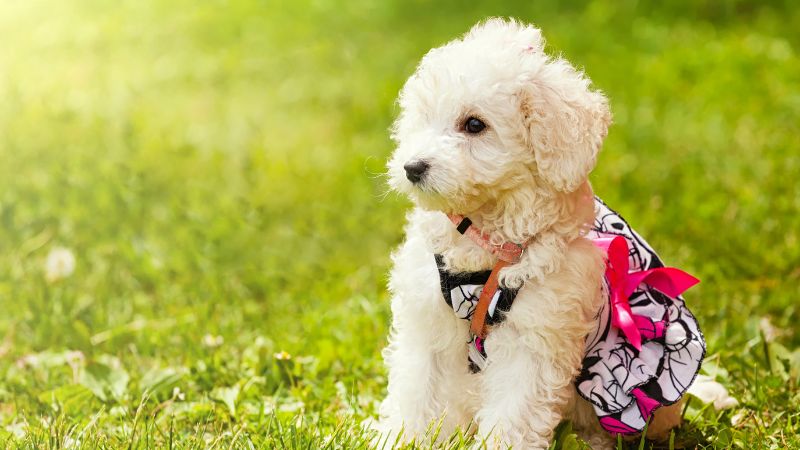 White fur Poodle dog
When bathing a Poodle, avoid pouring water directly on their head as it can scare them and make them uncooperative. Covering their eyes with a towel prevents shampoo foam from causing discomfort in their eyes.
It's essential to prepare all necessary bathing tools before bathing your Poodle to ensure a smooth process and prevent any delays that could negatively impact your pet's health.
5. Where to Purchase Quality Shampoo for Poodle Dogs at a Good Price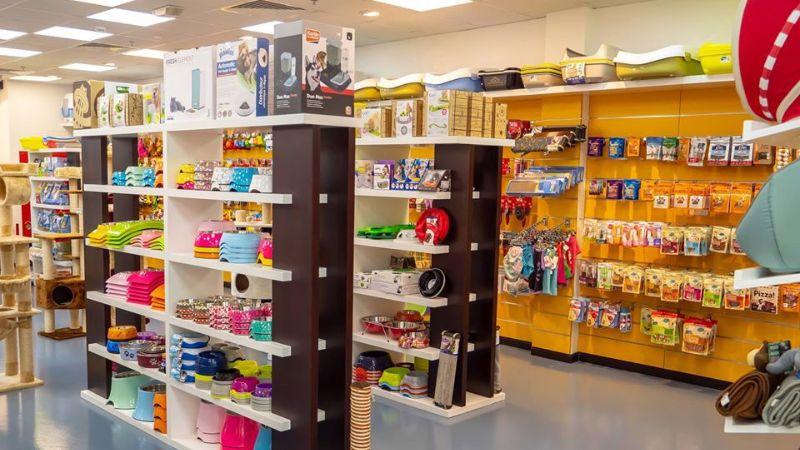 Pet store
Purchasing shampoo for Poodle dogs is convenient, with various options available at pet specialty stores, shopping centers, pet counters in supermarkets, e-commerce websites, and dedicated pet supply websites. The prices for Poodle dog shampoos are typically mid-range, making them affordable and accessible.
With our guided instructions, you can now bathe your Poodle dog easily, achieve a long-lasting fragrance, and prevent tangled fur. We wish you a pleasant and enjoyable experience while bathing your beloved Poodle.
Choose and purchase shampoos and bathing products for dogs and cats at our store. Contact us now to learn more!