Expense management is a critical issue that significantly impacts the quality and value of your life. We can learn a lot from the Japanese lifestyle and their highly effective expense management technique known as Kakeibo. So, what exactly is Kakeibo and how does this financial management method work?
1 What is Kakeibo, and how does it work?
Kakeibo (kah-keh-boh) translates to "household financial ledger" and was invented by Hani Motoko, the first female journalist in Japan, back in 1904. It is a remarkably simple yet highly effective method for managing your family's expenses.
Kakeibo is essentially an expense notebook that helps homemakers manage their expenses and stabilize their finances, ultimately bringing happiness to Japanese families. This notebook allows you to meticulously plan, track, and control your personal or family expenses, making it an invaluable tool for managing your money effectively.
Beyond simply recording income, expenses, and debts, the Kakeibo financial management method also plays a significant role in fostering good financial habits and raising awareness about your money usage.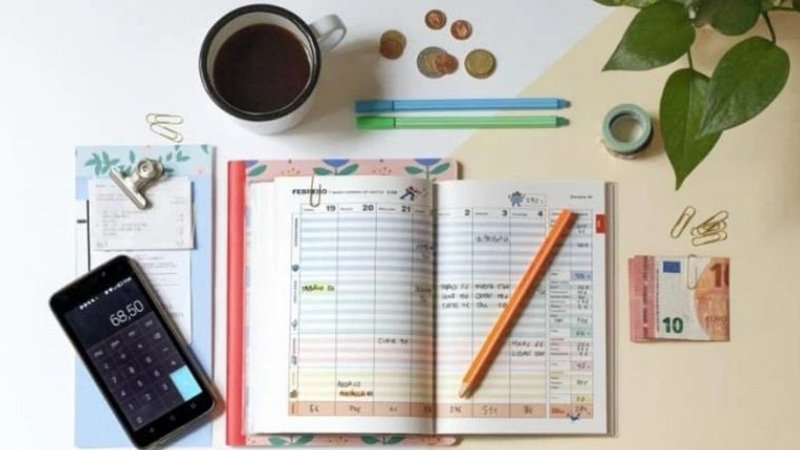 What is Kakeibo, personal financial management?
Learn more:
2 How to manage personal finances using the Kakeibo method
Managing personal finances follows a similar principle to managing the finances of an entire family but on a smaller and more manageable scale. The Kakeibo method, widely practiced by the Japanese, has become a unique cultural feature that produces financially successful and independent individuals.
Here are the steps to managing personal finances using the Kakeibo method: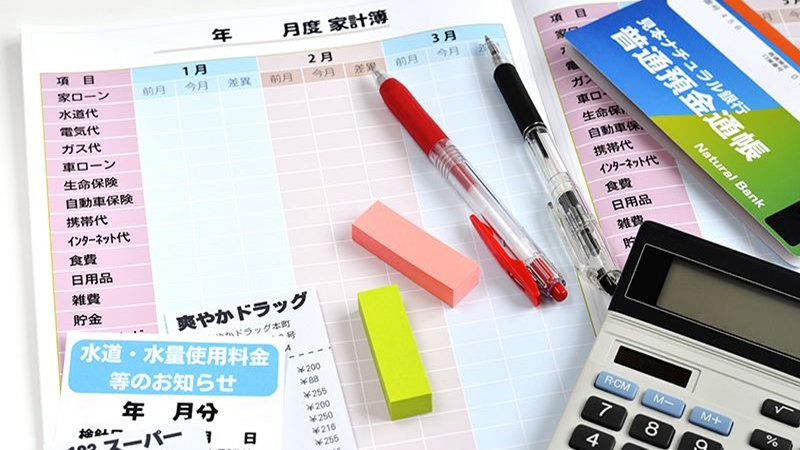 How to manage personal finances according to the Kakeibo method
Step 1 Preparation
Start by preparing a Kakeibo notebook or any notebook of your preference.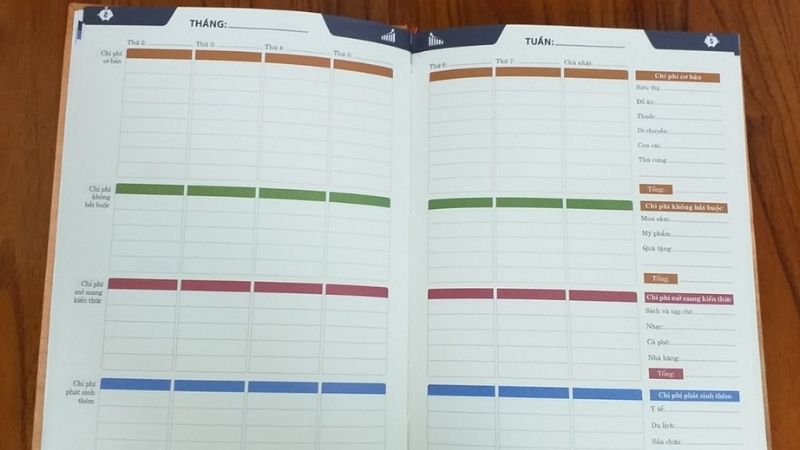 Prepare a notebook
Step 2 Record monthly income and expenses
Begin by recording your monthly income and expected expenses, such as rent, utilities, etc. Afterward, meticulously track your daily income and expenses and reconcile them with your initial plan.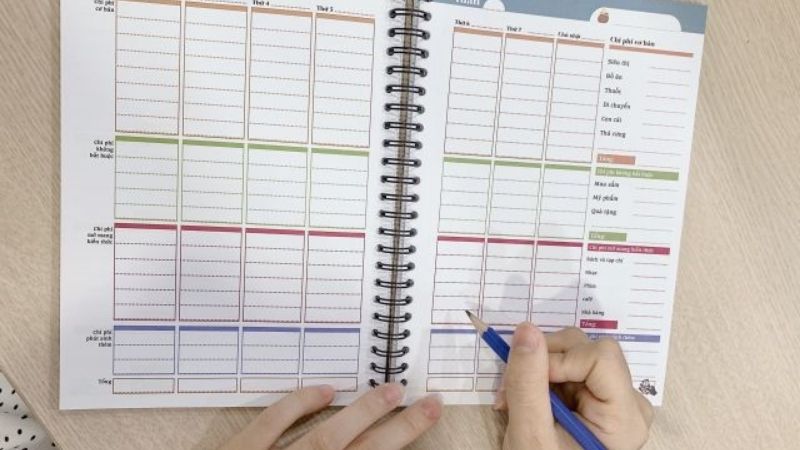 Step 3 Set a monthly savings goal
Determine a realistic monthly saving amount to put aside for future plans and goals. It is crucial to commit to this saving amount and maintain discipline to avoid utilizing it for short-term desires.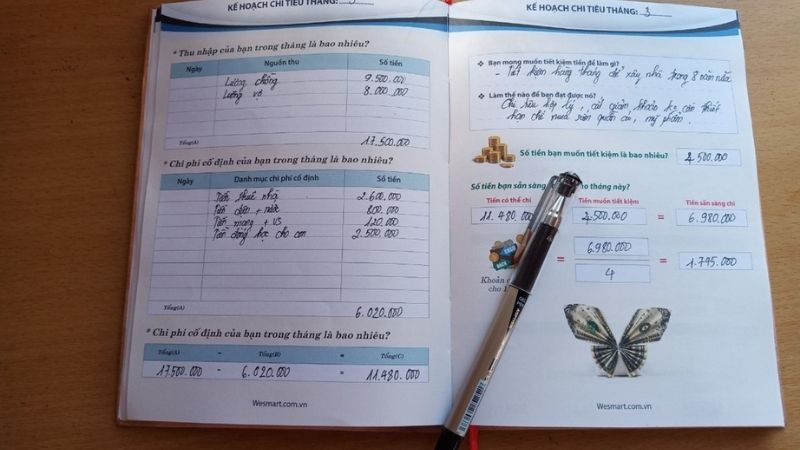 Determine the amount of money you want to save each month.
Step 4 Categorize expenses into four groups
Daily living: This includes essential expenses for daily needs, transportation, work, or dining when ill.
Choice expenses: These are expenses related to personal preferences, entertainment, shopping, etc. They encompass expenditures for mental well-being, personal enjoyment, relationships, and various indulgences.
Cultural and self-improvement expenses: This includes expenses for buying books, music, or magazines to facilitate information-seeking and personal growth.
Unexpected expenses: These are expenses that may arise from events like weddings, celebrations for grandparents or parents, visiting the sick, etc.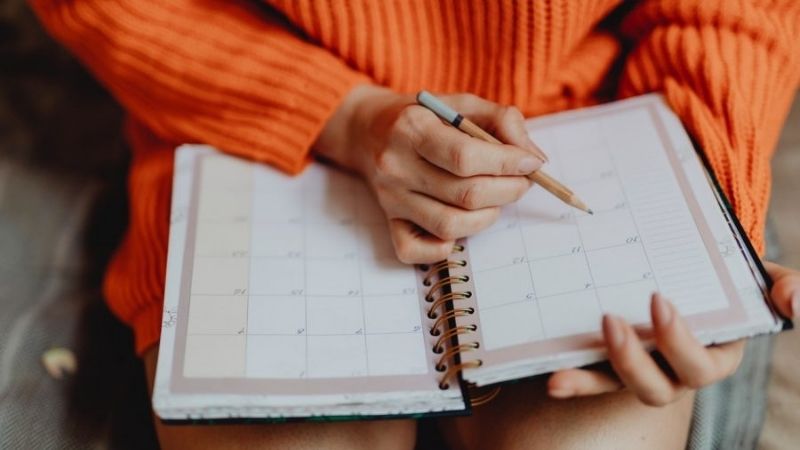 Categorize expenses into 4 groups
Step 5 Establish financial commitments
Proceed to eliminate discretionary expenses to maximize savings and financial stability.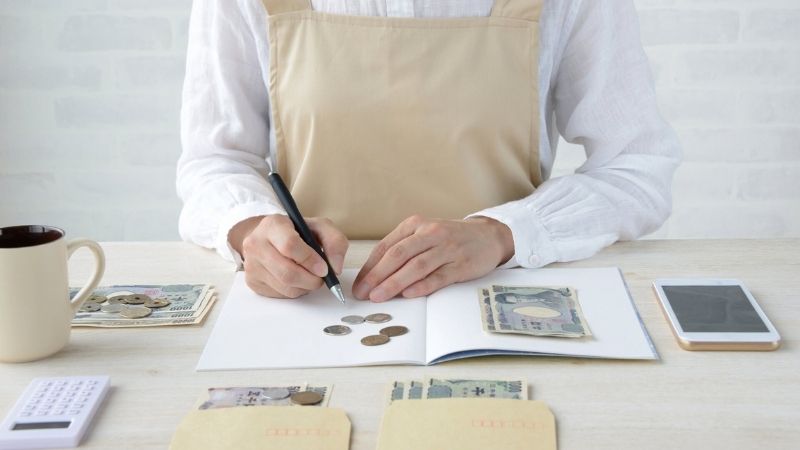 Establish financial commitments
Step 6 Review your expenses
At the end of each month, summarize your Kakeibo ledger to evaluate your expenses. Identify and address any unreasonable or wasteful expenses, and plan accordingly for the upcoming month.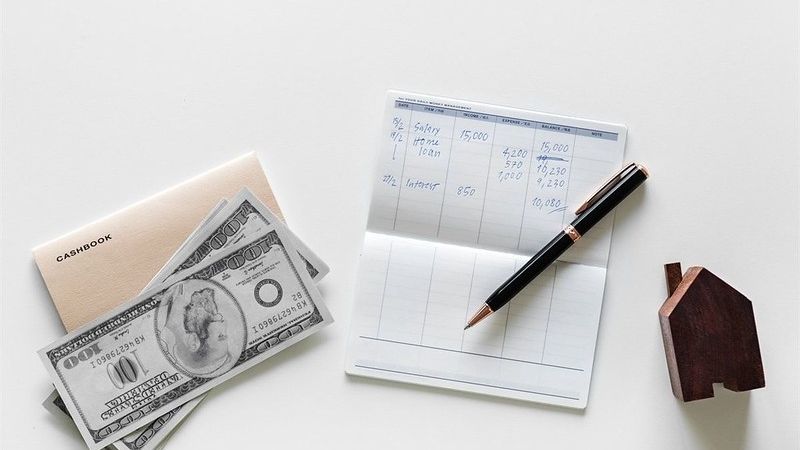 Review expenses
Above is the Kakeibo method, your personal financial management guide. We hope that you can apply this method to effectively manage your finances and achieve stability and prosperity in your life.
Protect your health during this pandemic by purchasing masks from us.