Proper Maintenance and Usage of Juicer
To ensure the longevity and efficiency of your juicer, it is important to follow proper maintenance and usage guidelines. After each use, it is recommended to rinse the machine with water to prevent fruit from sticking to the blade, which can lead to rust and dullness. Additionally, the filter funnel should be cleaned immediately to prevent clogging.
For easy cleaning of the filter funnel, soak it in water to allow the fruit to peel off by itself, then use a brush for scrubbing. After cleaning, store the juicer in a dry place to allow it to dry quickly.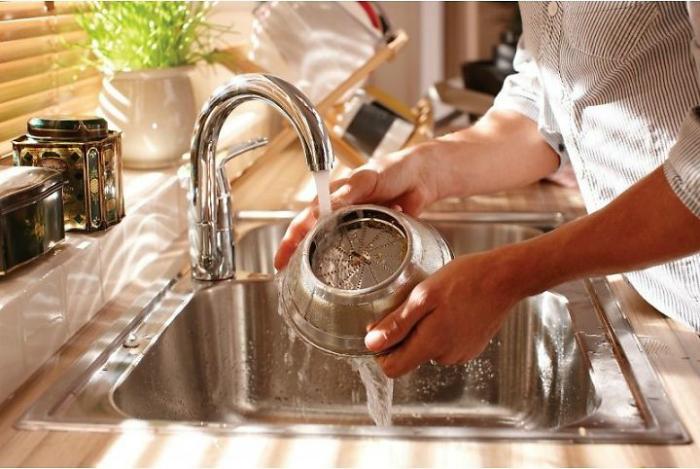 Clean the filter funnel immediately after each use
Choosing the Right Juicer
When selecting a juicer for household use, it is advisable to choose one with a small power capacity. These compact juicers do not discriminate against fruits and are suitable for family use. There are two main types of juicers available – single-type (for normal fruit juicing) and multifunctional-type (for smoothies, grinding meat, etc.). For family usage, the single-type juicer is recommended for its simplicity, ease of use, and cost-effectiveness.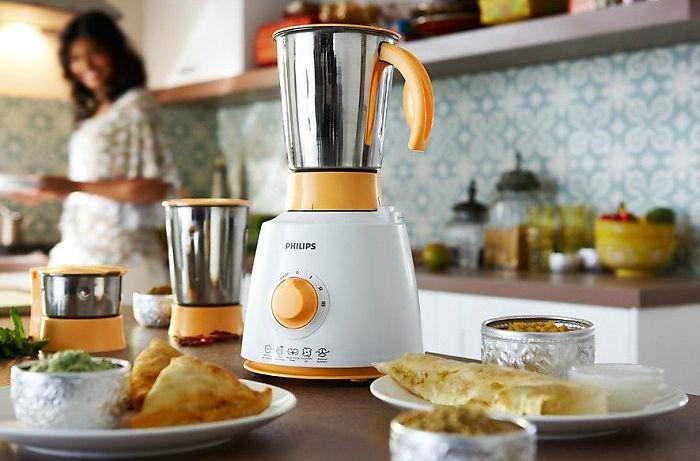 Choose a juicer with small power capacity if only used for your family
Proper Usage Guidelines
Prior to using the juicer, ensure that the fruit is thoroughly washed. To achieve efficient and delicious juicing, it is recommended to cut the fruit into small slices before juicing. Some high-capacity machines can juice the seeds, but if possible, it is advised to remove the seeds to prevent any damage to the machine.
Avoid overcrowding the juicer with too much fruit, as it can overload the machine and cause it to stop unexpectedly. Soft and mushy fruits like mangoes, jackfruit, and custard apples should also be avoided as they can clog the filter mesh and hinder the extraction of juice.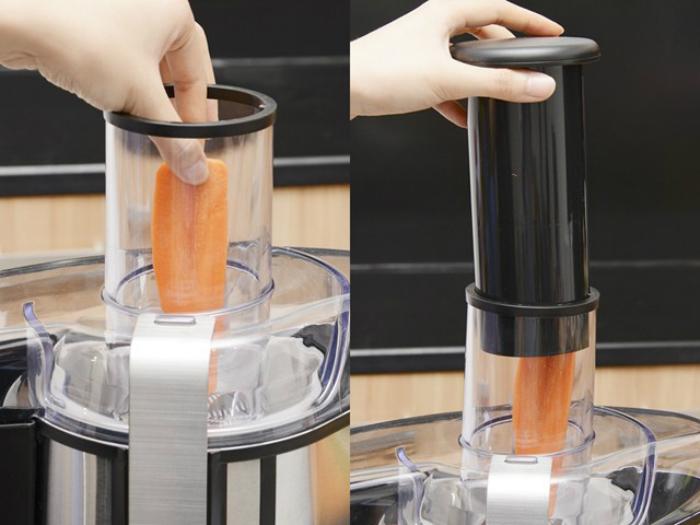 Add an appropriate amount of fruit to the juicer
Choosing Suitable Ingredients
For delicious fruit or vegetable juices, prioritize using the following ingredients:
– Fruits: Pear, orange, grapefruit, passion fruit, kiwi, coconut, grape, apple, cucumber, and strawberry.
– Vegetables: Carrot, pennywort, cucumber, tomato.
For added flavor, you can include ingredients like honey, lemongrass, and cinnamon in each glass of fruit juice.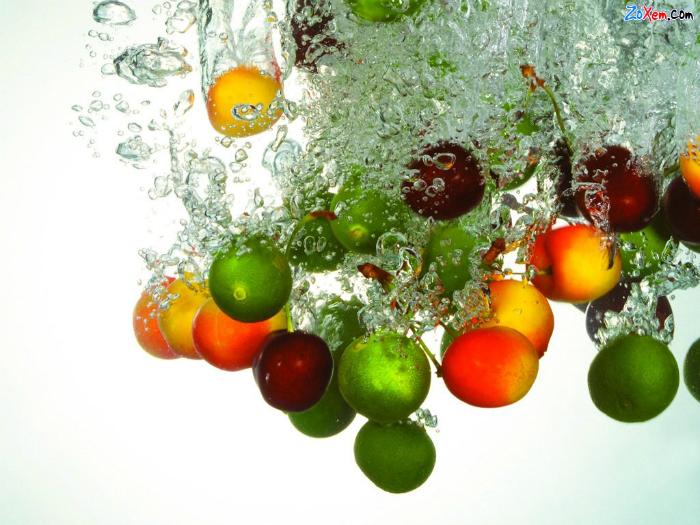 Use suitable ingredients for delicious juice
Tips for Easy Cleaning and Delicious Juice
By following the correct usage guidelines and selecting suitable ingredients, you can enjoy easy cleaning and incredibly delicious fruit juices.