The topic of air pollution is always discussed a lot and there are continuous recommendations from the Ministry of Health on monitoring air quality, limiting leaving the house, and limiting opening windows at times of air quality. bad.
To be able to monitor and update the air quality continuously, you should download the applications to help check the pollution level below.
1 What is Air Pollution?
We have heard many times about air pollution in recent years, this issue is becoming more and more "hot" and is of great concern to many people. However, if the air pollution is not too heavy, it will be difficult for us to observe and feel with the naked eye.
Air pollution will occur when the air contains toxic components that adversely affect humans, animals, plants, and other substances on earth such as exhaust gases, fine dust, smoke, and particulate matter. suspended matter,…
These ingredients will change the natural composition of the atmosphere, harming human health as well as the soil and water environment. This is not only a difficult problem to solve for Vietnam but also causes headaches for most other countries.
Because of the imbalance between economic development and environmental protection, the quality of life is decreasing and leading to many respiratory diseases such as sinusitis, allergies, asthma, and chronic bronchitis. ,..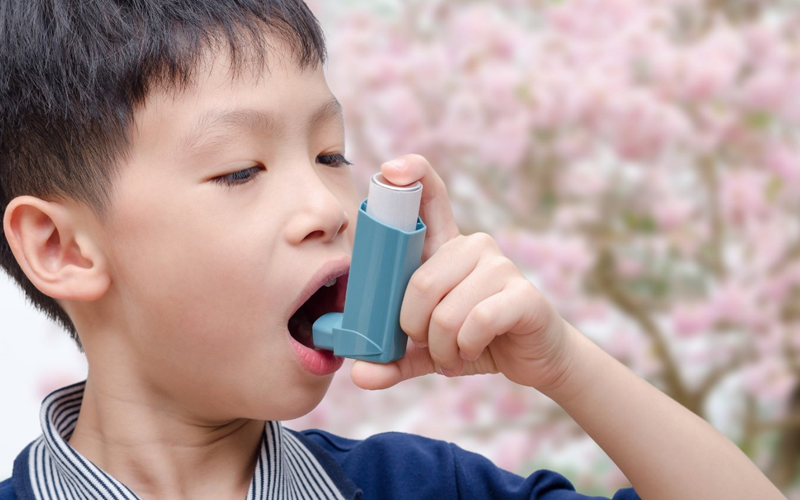 2 Apps that help measure air quality
Because it is difficult to see with the naked eye, many applications have been born to help measure air quality so that users can limit going out or can equip protective measures if the pollution is not enough. high gas.
AirVisual app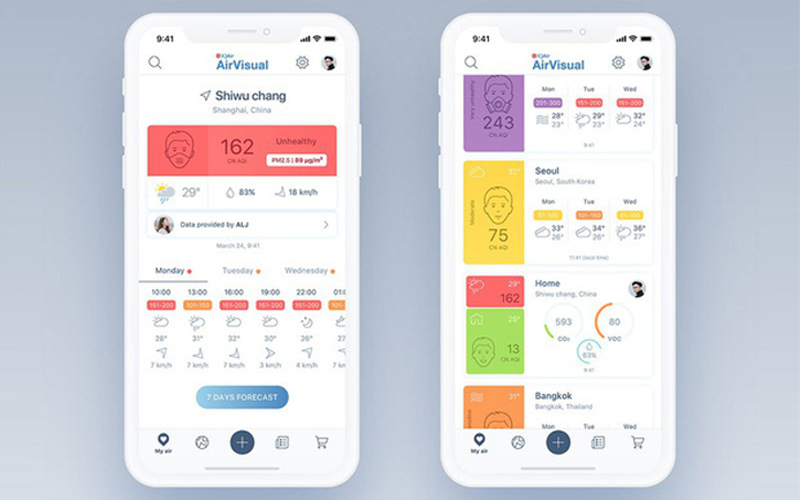 This is one of the most trusted applications because the measurement results are updated quickly and accurately by area. All AirVisual data is taken from reputable measurement agencies of nearly 100 countries, some of which are even connected to satellites to give the most specific results.
In addition, the app also statistics the clean/dirty ratio of the average indoor and outdoor air, and gives suggestions such as how much to limit strong activities, to wear, … very convenient.
Free download at iOS and Android
App Pam Air
This application was built by Vietnamese people, so there are many measuring stations in Vietnam with more than 80 points in provinces and cities across the country.
The data source of this application will be based on air quality sensor devices manufactured by D&L company – Pam Air application development company and the second source is from a third party such as NetNam,
When using the app, it will provide a number of functions such as a real-time air pollution monitoring map, pollution evolution in the last 24 hours, or send notifications about the status of air quality before the user. out of the house and some health recommendations.
Free download at iOS and Android
Air Matter app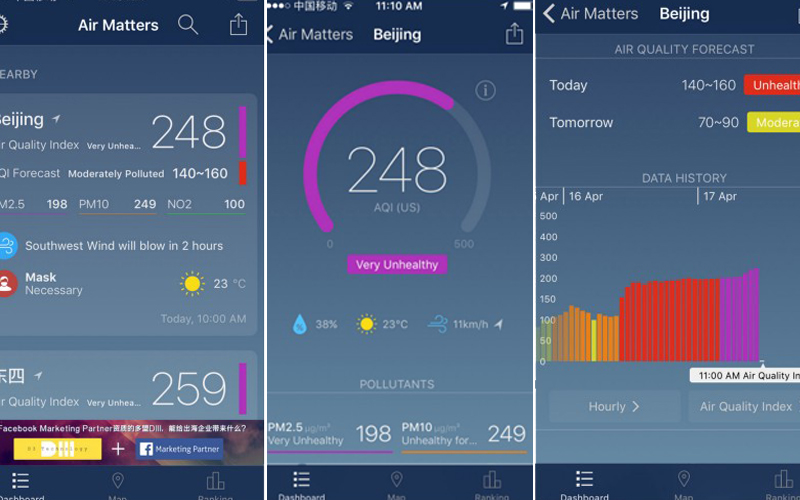 Launched in 2011, Air Matter has been able to aggregate information from more than 180 countries, and the user interface is similar to AirVisual.
Another difference in the application is that if you have some air purifiers from popular brands like Philips, then Air Matter will allow you to sync the connection to manage and suggest the level of filtration. need to apply.
Free download at iOS and Android
Air Quality app by Plume Labs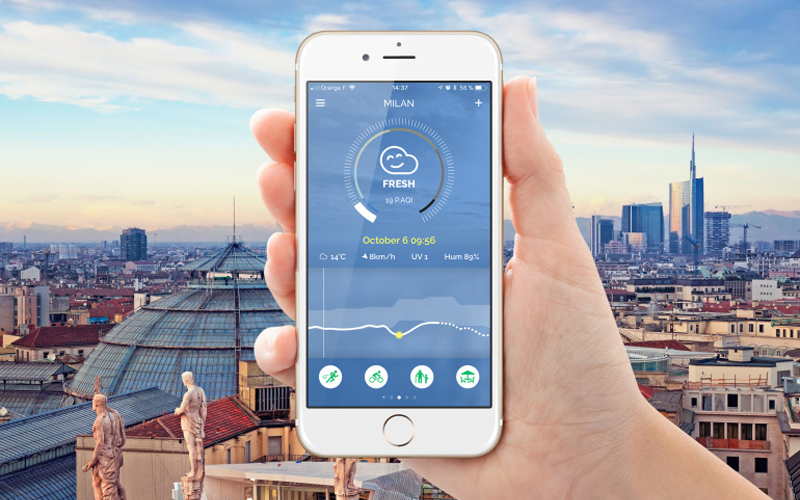 The outstanding feature of this application compared to other air measurement applications is the combination of measurement from the ground, satellite, and artificial intelligence systems to provide information quickly and accurately.
The application also helps to give suggestions about the right time to perform activities such as jogging, cycling and walking, … when the user selects the icons available on the application's interface.
Free download at iOS and Android
3 Note when using air measurement applications
The air quality parameters (AOI) displayed on the application will not be the same but change from time to time the day.
Maybe in the afternoon or afternoon, the application will give a red or yellow warning to show that the air is heavily polluted, and in the early morning, the air is fresh and normal.
Reference: What date is 2022? History and meaning
Air pollution is becoming more and more serious, affecting our health and life a lot, so download it to be able to monitor and prepare necessary measures when going out.