There are many ways to check if a product is real or fake, but viewing product barcodes with your phone is the best way for you to check the authenticity of the product. Bach Khoa suggests to you through this article.
1 Barcode checking software for phones
iCheck – Check App Merchandise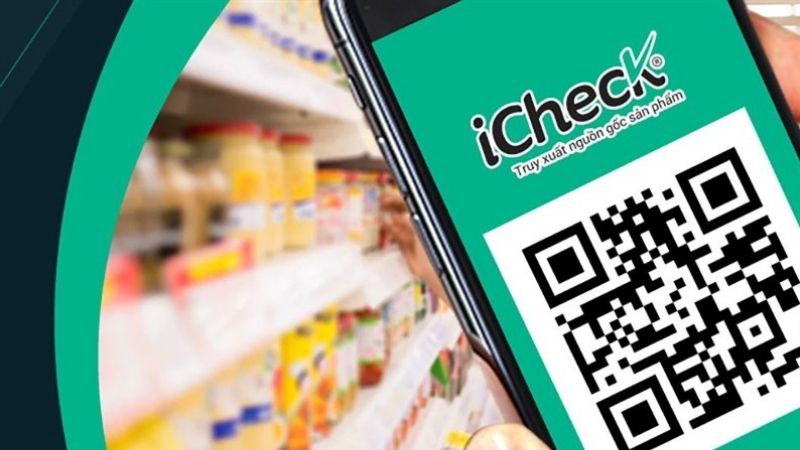 iCheck – Check App Merchandise
As the name suggests, iCheck Scanner is software used to help you check product origin. The software not only helps distinguish real – from fake, but also detects the nearest store locations, has the cheapest prices, and receives offers with products you are interested in. Previously iCheck was an application to check barcodes on iPhone, but now it has been updated for android.
iCheck scans and processes QR codes, combined with social networking to help users easily identify fake goods. If detecting poor quality goods, counterfeit goods, or banned goods, the software will immediately notify the user. iCheck has official data from the international bar code organization.
Software download link:
Vietnamese Barcode – Detecting fake goods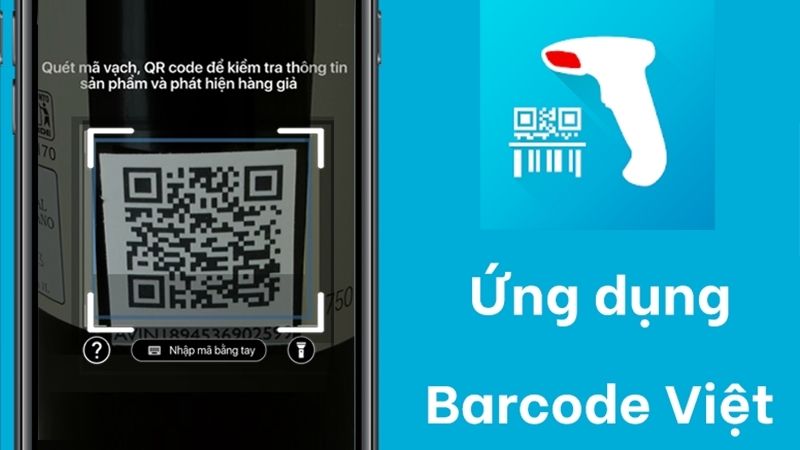 Vietnamese Barcode – Detecting fake goods
BarcodeViet Vietnamese software is very easy to use for most people in our country. The software helps identify barcodes on Vietnamese products. Barcode information will be listed below including manufacturer, phone number, and price,… This is a product barcode scanning application for android and iPhone.
BarcodeViet's easy-to-use interface and barcode reading speed have improved a lot in recent years. Therefore, this will be the ideal barcode verification software, giving customers more peace of mind when shopping.
Software download link:
QRbot – Barcode Scanner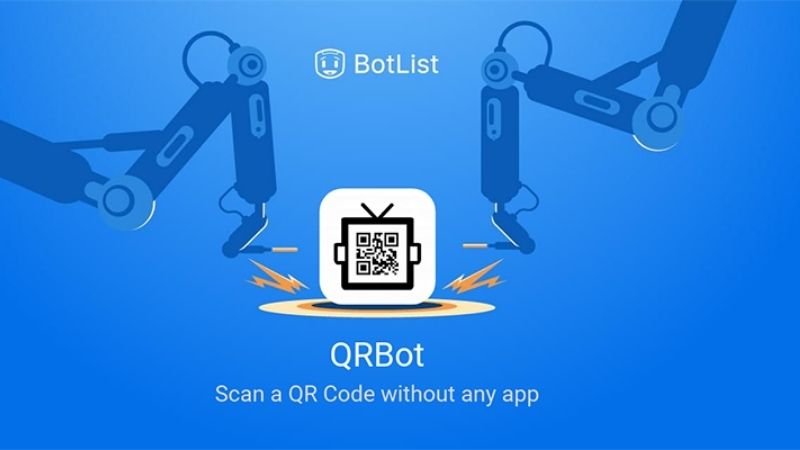 QRbot – Barcode Scanner
QRbot is very useful software in helping users choose products with affordable prices but still ensure quality. Simple to use, smart features, this utility is currently one of the few most commonly used barcode scanning software in the world.
Software download link:
2 View product barcodes on the website
Online Barcode Reader
Online Barcode Reader is a website used to check barcodes popular today. To view product barcodes on the website, you just need a phone with an internet connection and then you download the photo you captured the barcode part of the product to check and confirm.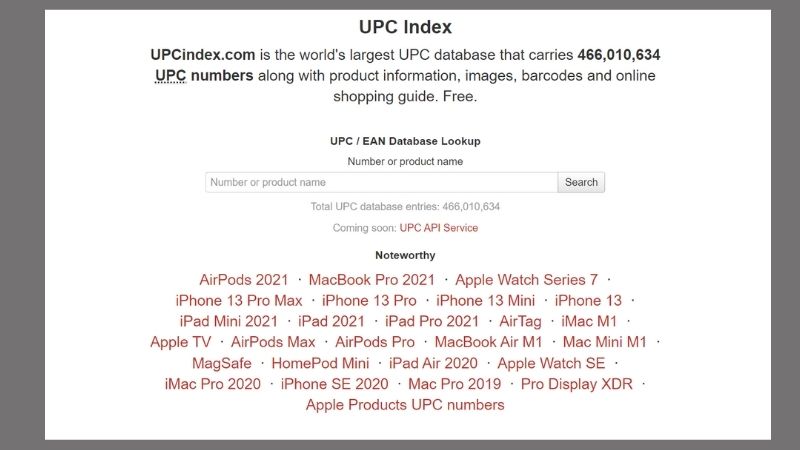 Online Barcode Reader
In a few seconds, the system will give the results of your product barcode check.
Note that you should take quality images, if the image quality is low, the system cannot recognize and process the barcode.
UPC Index
UPC Index integrates many smart functions enough for your peace of mind. To view product barcodes, you only need your phone to have an internet connection, then you directly type the barcode on the UPC Index system and wait for a few seconds, and you will receive detailed results about the product to be checked. check.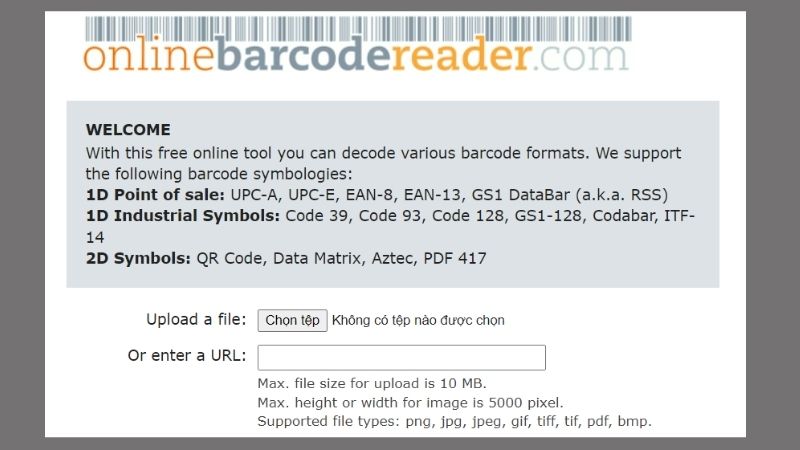 UPC Index
In particular, UPC Index can view product barcodes on any product or item with a barcode on it. UPC Index can also help you compare the price of the product you buy with other products of the same type.
Barcode Lookup API
The Barcode Lookup API allows you to access an extensive database of over 150 million unique items and incorporate their information into your application.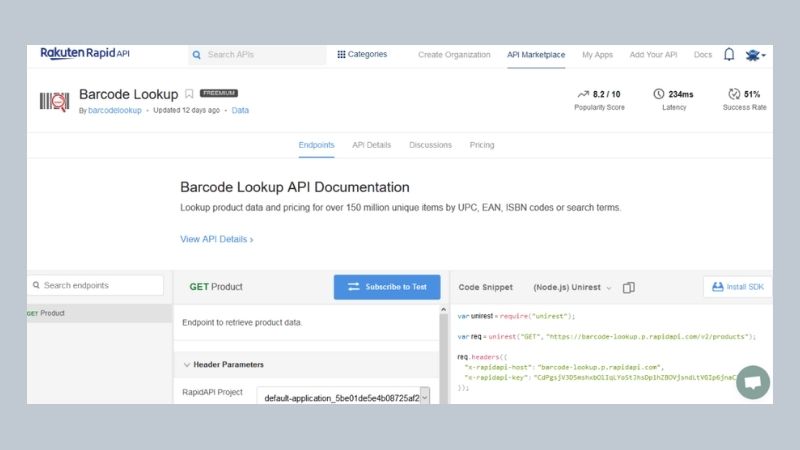 Barcode Lookup API
API Features: With the Barcode Lookup API, you can look up product and price data by their UPC, EAN, ISBN or keyword codes. It has 34 unique product data fields, including features, images, attributes, prices, etc. API can be used to find missing product data, verify product data, analyze product type, etc.
Check cosmetic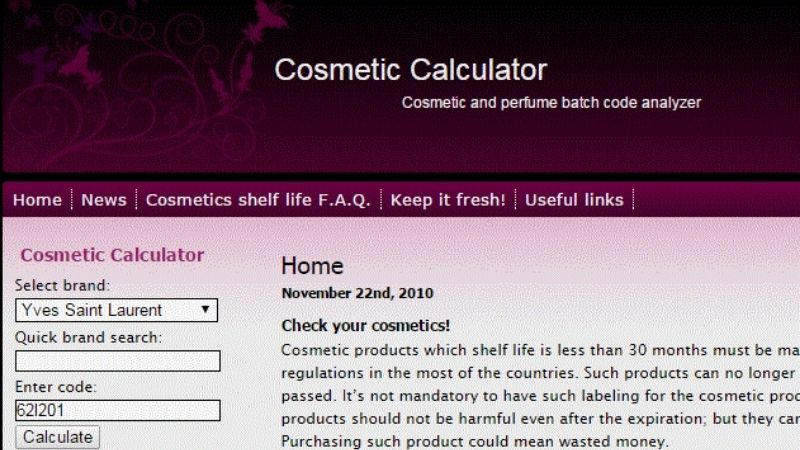 Check cosmetic
Check cosmetic does not provide barcode scanning, but rather checks for batch codes (a short string of numbers or letters + numbers). Find the product and write this batch code, the system will tell you information about the product's expiration date such as production date, expiry date, and remaining shelf life of the product… Ultimate tool Useful for checking products with no expiration date.
With just your phone, you can know the origin of the retail goods and know the authenticity/fakeness of the goods. Hopefully, the above information will help you know how to check the goods correctly, accurately, and quickly!