From October 1, one more PC-Covid application appeared next to other anti-epidemic apps, making many people wonder, how is this app different from Electronic Health Book, VNEID? Which app should I install to go out? This article, Bach Hoa XANH will answer for you!
1 The difference between PC-Covid, VNEID and Electronic Health Book apps
To distinguish the 3 different types of apps above, let's find out the function of each type of app above!
PC-Covid . Application
PC-Covid is a unified COVID-19 epidemic prevention application used nationwide, directly developed by the National Center for Technology for COVID-19 Disease Prevention – under the Ministry of Information and Communications.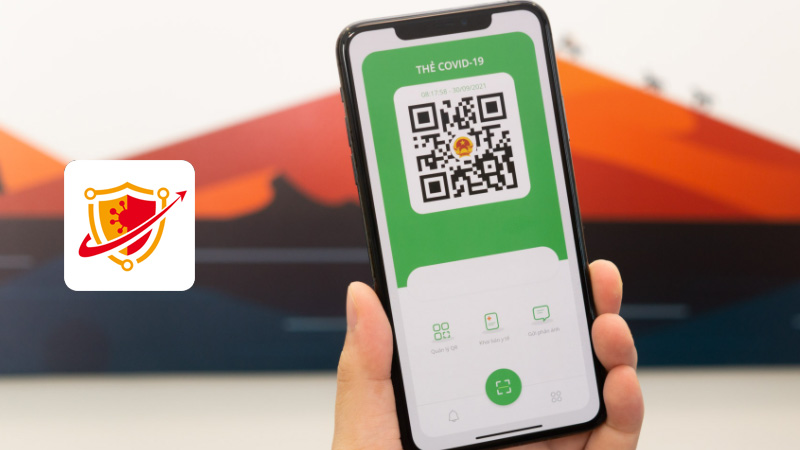 PC-Covid . Application
This application will be used to replace most of the current COVID-19 related applications with functional groups:
Display "" depending on the condition prescribed by the Ministry of Health
Declare domestic movement
Look up COVID-19 vaccination information, test results
Medical declaration of places visited
Support tracing
Display information about movement density, risk map, infection trend
Display information about the overall strategy of epidemic prevention
You can download and for all devices under iOS and Android operating systems.
See more :
VNEID application
The VNEID application was put into use by the Ministry of Public Security to support the declaration of domestic movement, capable of connecting to the National Population Database to ensure the accuracy of citizen information.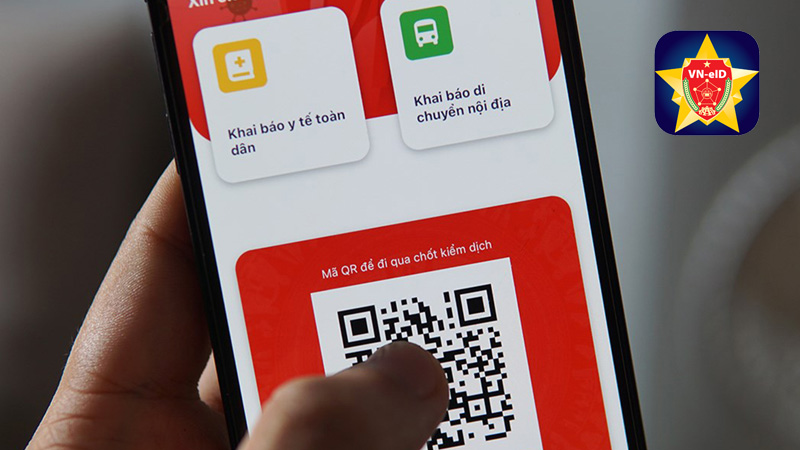 VNEID application
VNEID application replaces previous travel papers with QR codes . People only need to declare in advance at home to get the QR code to be able to go on the road or provide the inspection force when necessary.
Although the PC-COVID application has appeared, the authorities still require the people of Ho Chi Minh City to continue using the HCM Health applications and .
Electronic Health Book Application
Electronic health book application is an application of the Ministry of Health to help Vietnamese people know and manage their own health information, be proactive in disease prevention and take care of their health.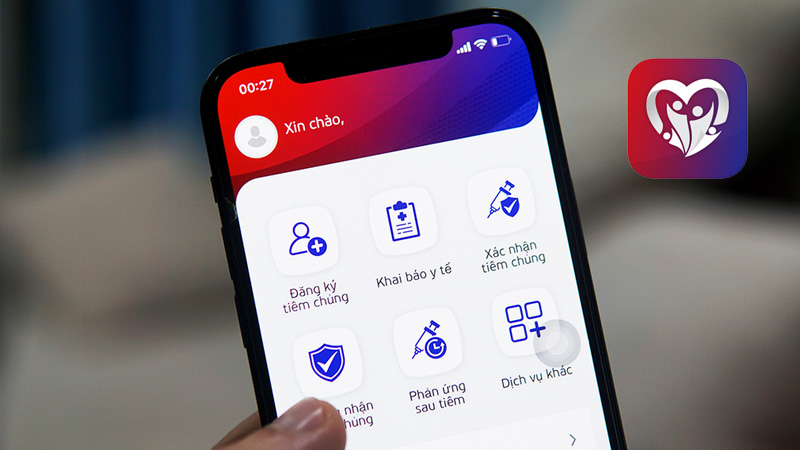 Electronic health book
Each Vietnamese citizen who has been vaccinated with Covid-19 vaccine will have an electronic vaccination certificate with a QR code, accompanied by a certificate of vaccination against COVID-19 vaccine according to regulations of the Ministry of Health. .
The electronic health book has the following main utilities:
Vaccination registration utility:
Vaccination Confirmation Widget : Provide information on whether to consent to the COVID-19 vaccine
Post-Injection Response Utility: Provides medical information about health status, symptoms that occur if any after being vaccinated with COVID-19 vaccine.
Vaccination Certificate Widget : Certificate of vaccination against COVID-19. And maybe
Utilities Book an appointment : Book an appointment at a medical facility.
Health Records Utility : Information about Personal Health Records
It should be noted, however, that the PC-COVID app will not replace the Electronic Health Book app either as the Electronic Health Book is determined to replace the paper medical record, per individual for life. , serving a variety of medical examination and treatment, not just COVID-19 vaccination.
2 Which app should I install to go out?
In addition to the only anti-epidemic application PC-COVID , the authorities still encourage people in Ho Chi Minh City to continue using HCM Health applications and VNEID when going out.
In particular, the HCM Health application will control vaccinations , and the VNEID application is used to control circulation :
VNEID application replaces previous travel papers with QR codes
HCM Health app is used to control vaccination history: people who have been vaccinated (certified), people who have been infected (F0) can also use this application to prove their eligibility to participate circulate
In addition, you can also use the electronic health book application to provide a certificate of whether you have been vaccinated or not vaccinated to easily participate in socio-economic activities.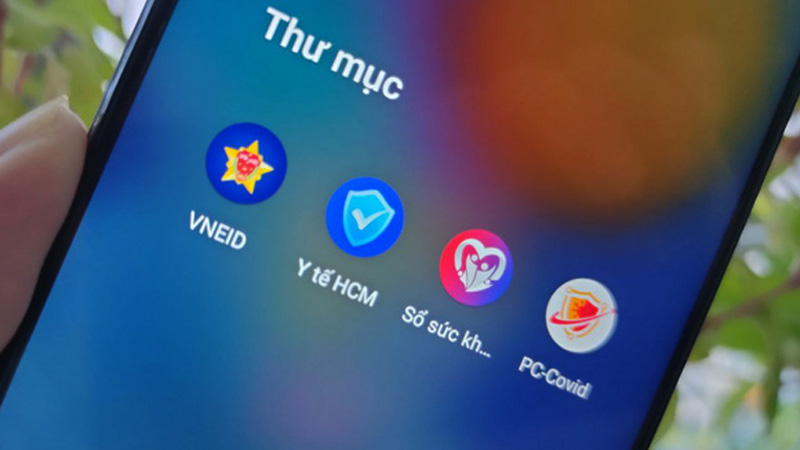 Anti-epidemic apps should have
So now, if you want to circulate on the road and keep track of information about the Covid-19 epidemic, please download VNEID, HCM Health, Electronic Health Book and PC-Covid to your devices and loved ones!
The above article has provided information about 3 applications VNEID, PC-Covid and Electronic Health Book to help you easily distinguish and which app to install for traveling. Bach Khoa GREEN hope the article has provided you with a lot of useful information!