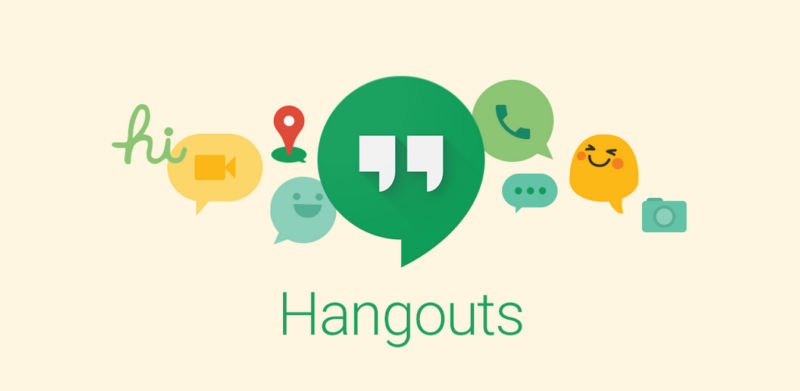 1

Use Calendar to schedule meetings

Utilize Google Hangouts to join conference calls directly from a calendar event. Schedule a meeting in Google Calendar or your preferred Calendar app and sync it with Google Hangouts.

To do this, access Google Calendar > Create >More options>Add video meeting>Hangouts.

Once you set up the invitation, the system will automatically send an email to the participants. The email will contain the Hangouts link; simply click on this link and you will be directed to the online meeting room.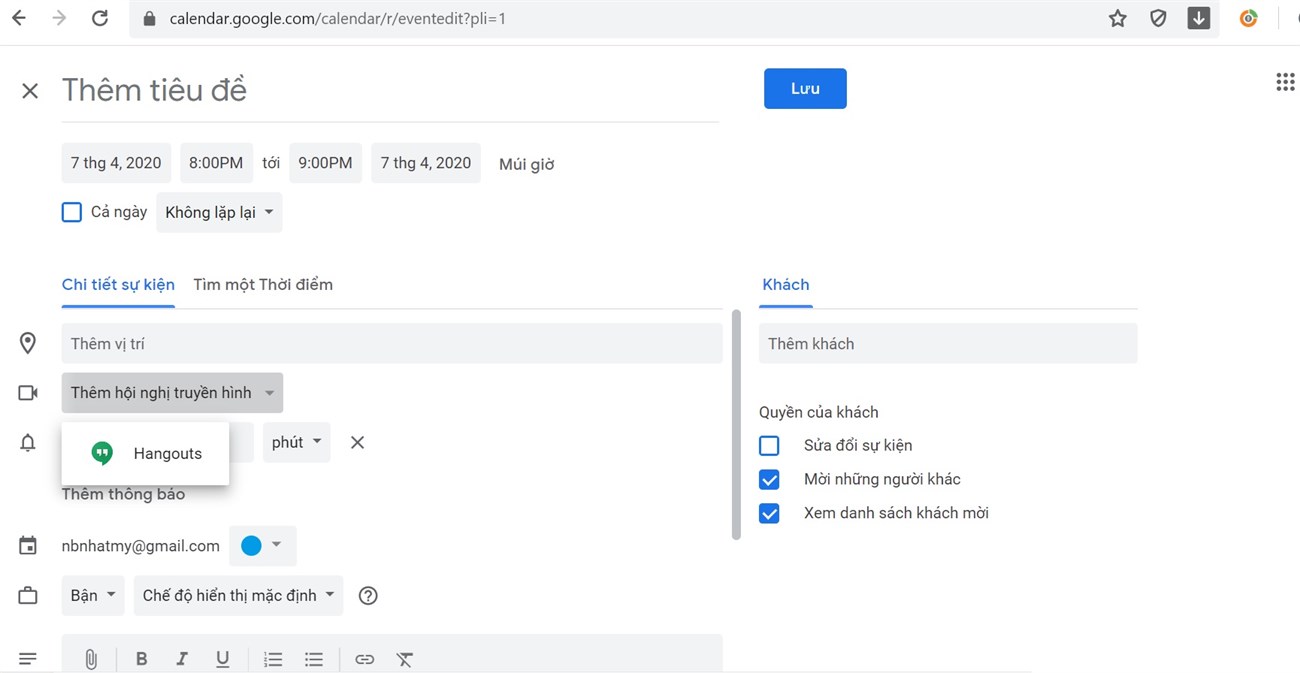 2

Use Hangouts Chat for 24/7 conversation

You can engage in 24/7 chats with 2 or more up to 150 people by clicking on New conversation>Enter or select name, phone number, or email address of the people you want to add, and start your conversation.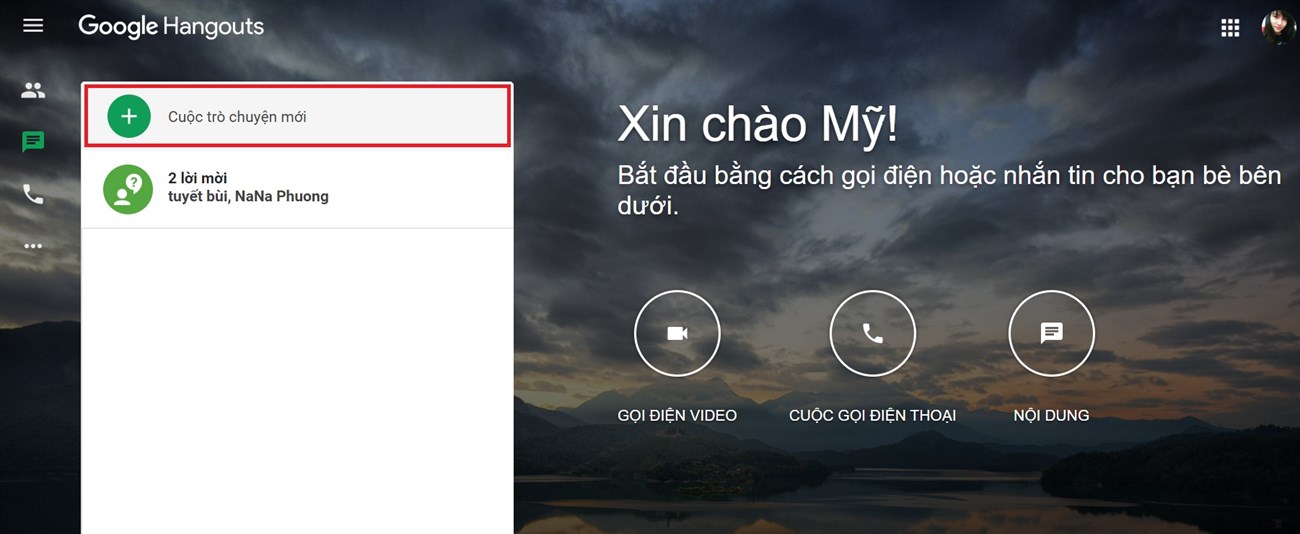 3

Customize who can contact you

Did you know that Google Hangouts enables you to customize whether all contacts can send you a direct message or not? Access Settings>Customize invitation settings>Customize personal invitation options to select who can contact you.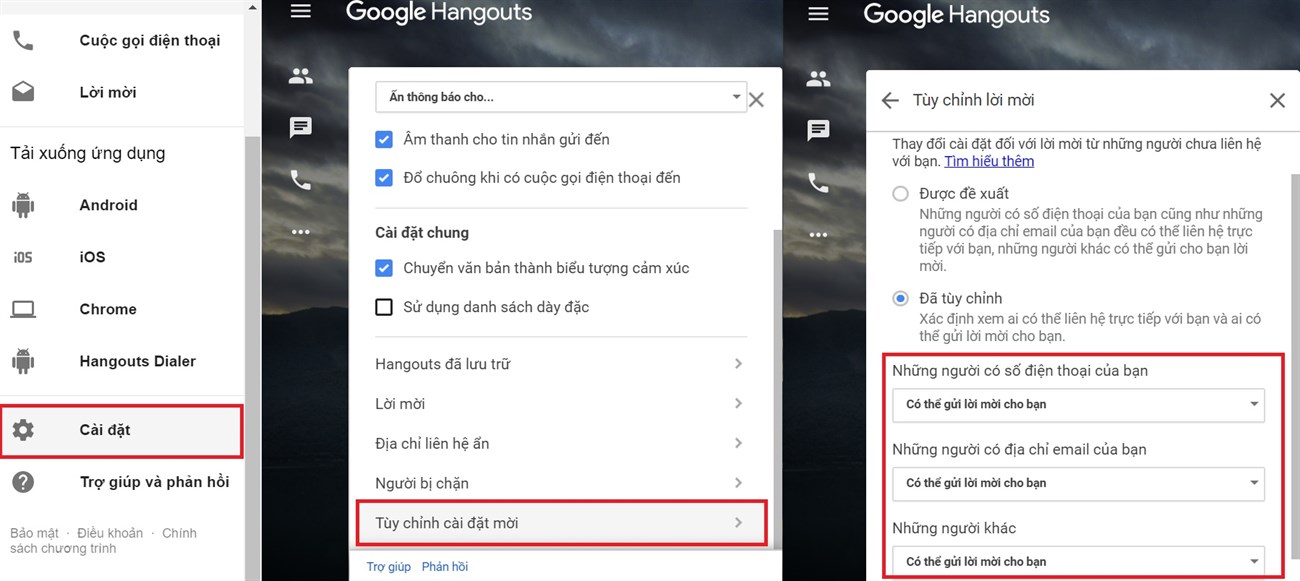 4

Turn off notifications

Sometimes you may want to turn off notifications or adjust the notification time to focus on work. In the Settings section of the main menu, go to theNotifications section where you can adjust the notification hiding time and sound for messages and calls.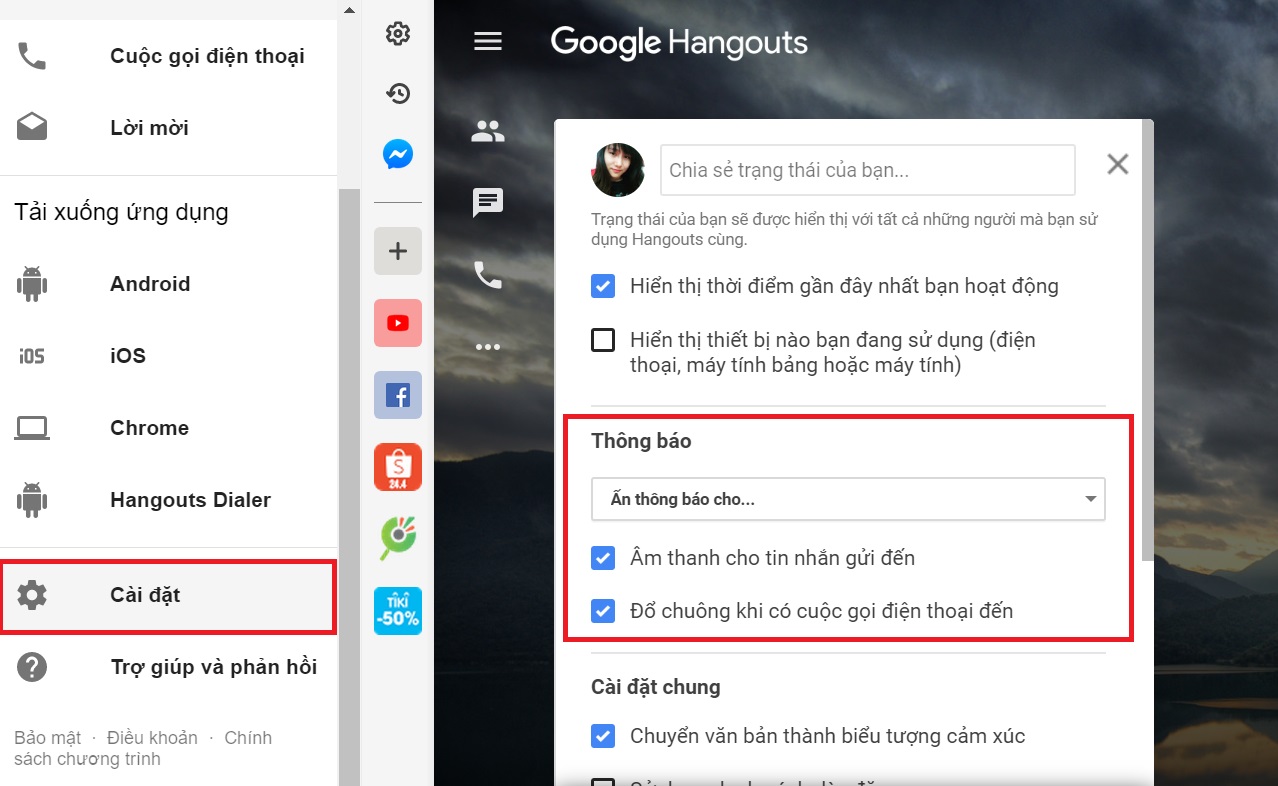 5

Create a widget on the home screen

The Hangouts app widget allows you to view all your messages without opening the app. So, create a widget on the home screen for Google Hangouts and place it anywhere in the empty area of your screen.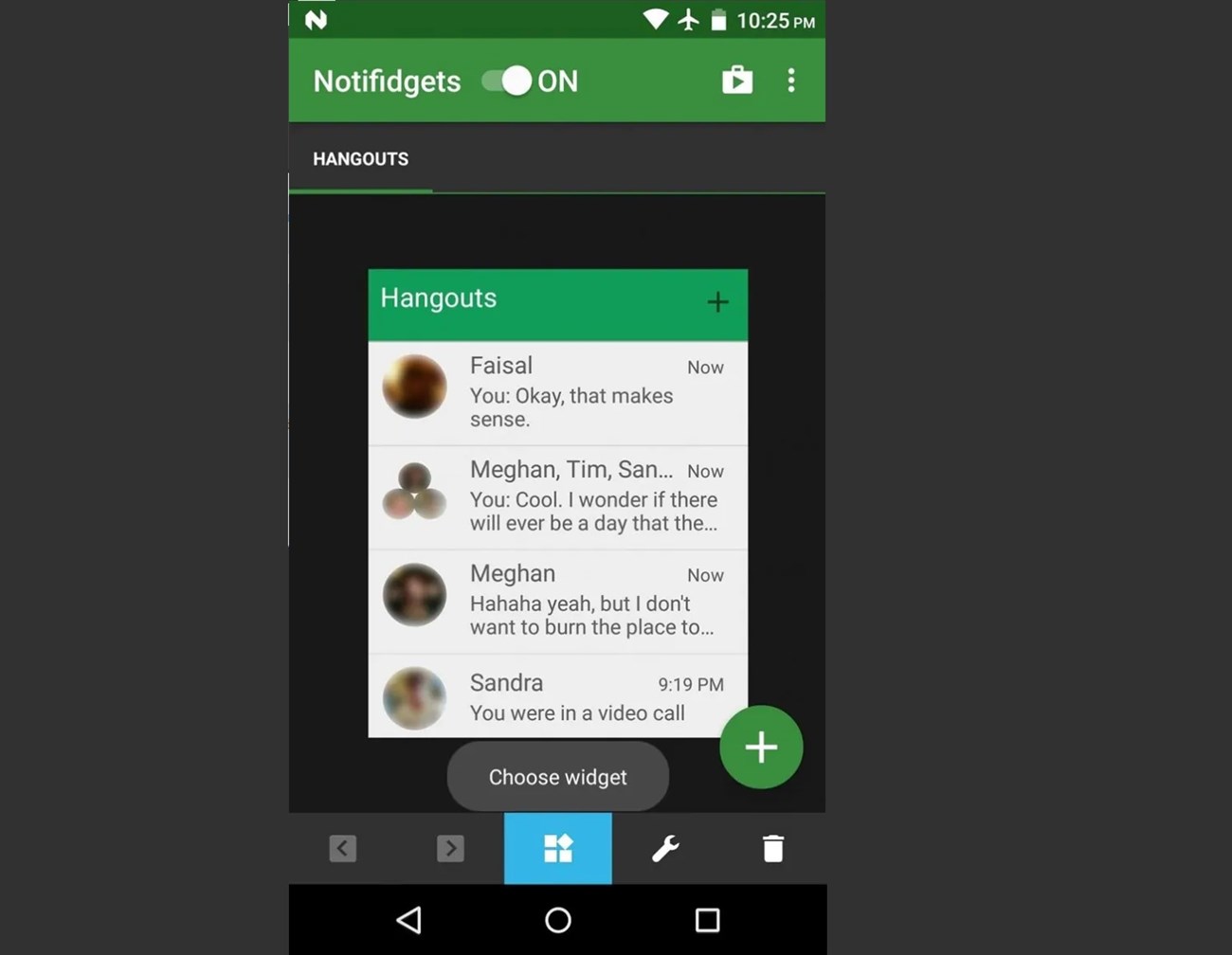 6

Screen sharing

You can use screen sharing to show others in a Hangout what is displayed on your screen.
Step 1: Click the Screen sharing button in the left menu.
Step 2:Select the screen or window you want to share and press Share.
7

Add people to a conversation

To add one or more users to a conversation, in the existing conversation, click on the user icon at the top left > Add people > Enter or select name, phone number, or email address of the people you want to add > Add people.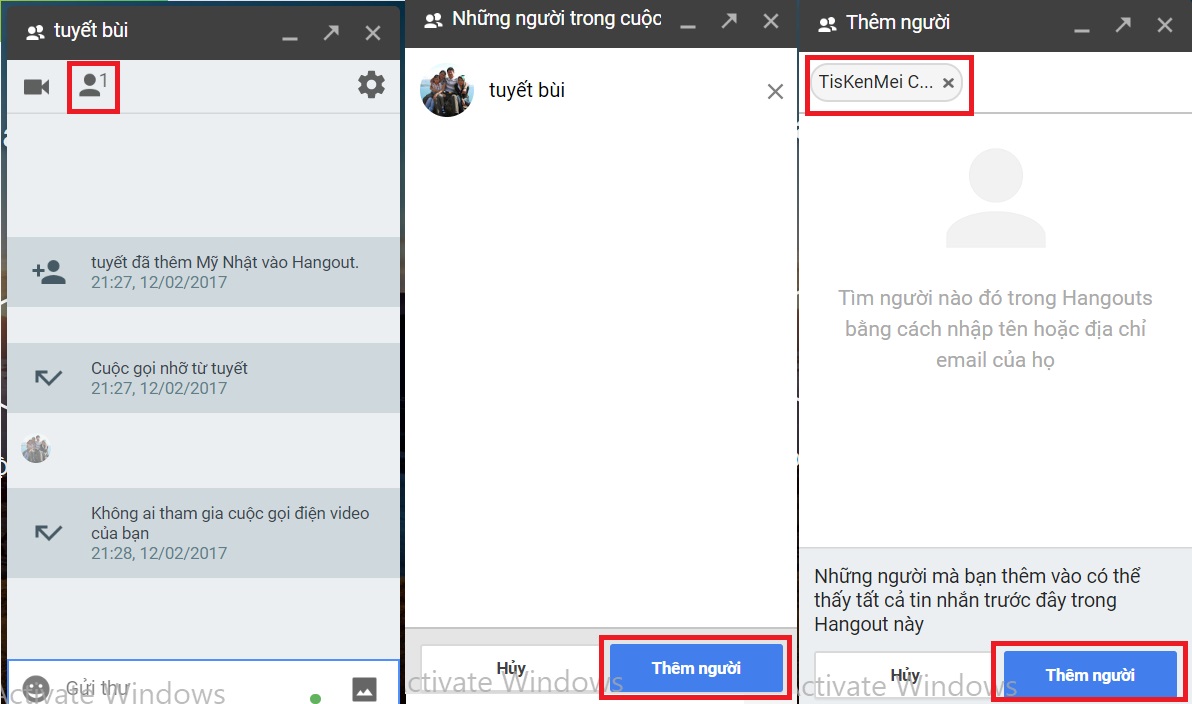 With these 7 useful settings, I hope you have a productive time on Google Hangouts!