1. Balloons fly
Balloons are popular decorations at birthday parties today. The colorful colors of the balloons create outstanding highlights for the party atmosphere.
You can decorate balloons in any space, even better if you place them at the party table. This is the place to take commemorative photos of the party owner and guests to help you get the best photos.
The balloons are manufactured from rubber material to ensure safety for users' health. Depending on the decoration idea for the party, you can choose the most appropriate type of balloon.
You can tie them into clusters or alternate colors to create a striking space. With this decoration, just a little creativity or impression will give the party space more unique.
2. Flowers
Fresh flowers are the choice to make the party more splendid and full of life. The gift from mother nature helps bring a feeling of relaxation and lightness in the party space.
Flowers always help to make the space more vibrant, the flowers for birthday decoration are often used such as roses, daisies, and mimosa. Flowers can be arranged in small vases and placed on the party table or in large bunches in the form of hydrangeas.
In the process of preparing birthday decorations, many party owners choose high-class silk flowers instead of fresh flowers for decoration because they can be reused and avoid waste after the party ends. Therefore, consider the cost as well as your personal desires to choose the right decorative flower.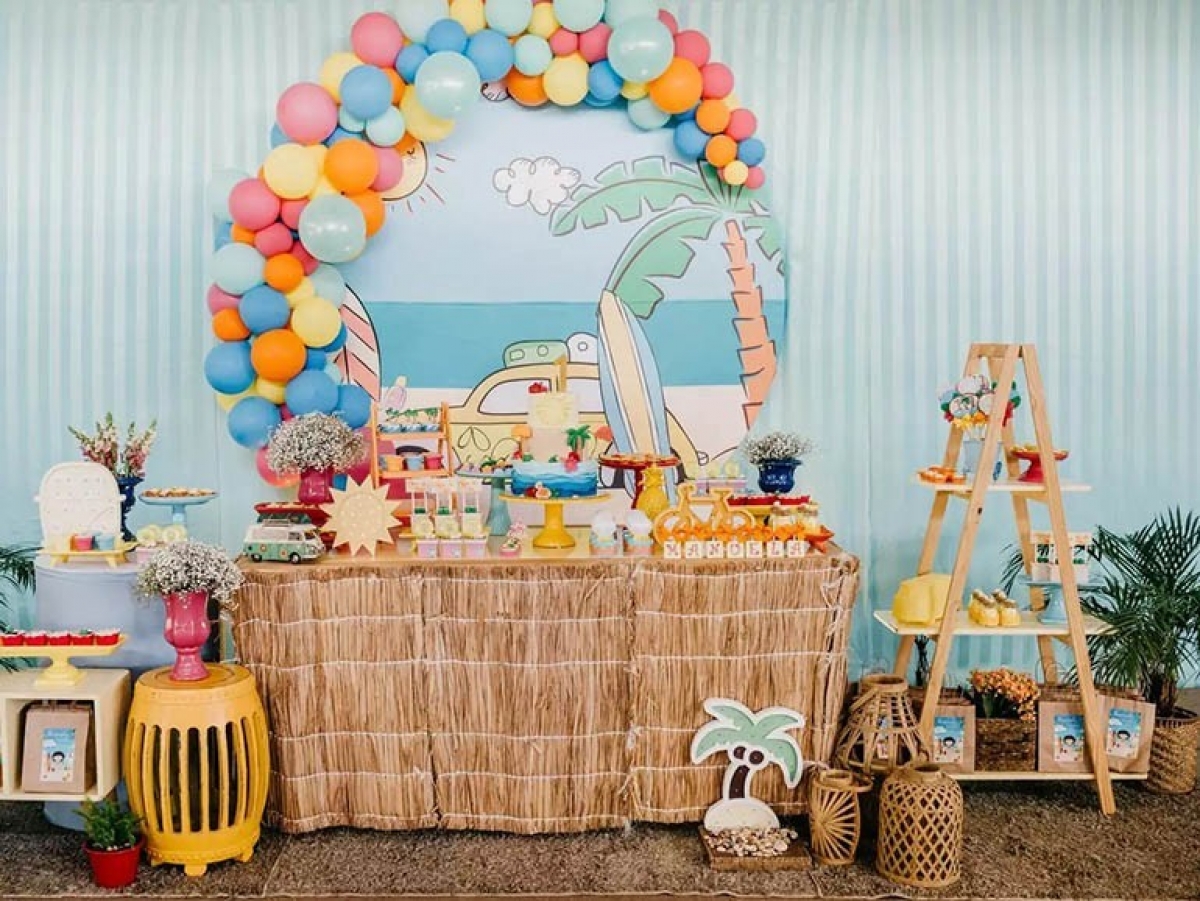 3. Flag string, decorative text string
Flag strings are always on the list of popular birthday decorations.
You can easily order flags from shops selling decorative accessories, or make your own with simple items such as ropes, colored paper, tape and decorative stickers.
4. Decorative lights
Lamps are an indispensable decorative accessory to make the party space more cozy and sparkling.
Some common lamps that you need to refer to to immediately add to the list of preparations before the party are firefly lights, led cotton string lights, fish-shaped decorative lights or ball string lights.
5. Backdrops
Beautiful backdrop is the perfect solution to make the party more grand and more elaborate. This is also a corner where you can save beautiful memories with relatives and friends on your meaningful annual anniversary.
Backdrops can be designed and constructed from a variety of materials. You can refer to some background samples prepared from: curtains, bubbles, glitter …
6. Tablecloths
To decorate the party table more neatly and beautifully, you should prepare a tablecloth that matches the color and theme of the party.
You should choose a towel that can cover the table leg and has enough swelling to make the table more beautiful.
7. Decorative candles
Parties will often be associated with candles and wishes in the new age. To decorate this anniversary, you can use scented candles, decorative candles… to create a cozy feeling for the party.
However, if the party has many young children, consider using electric candles and arrange them in a safe location.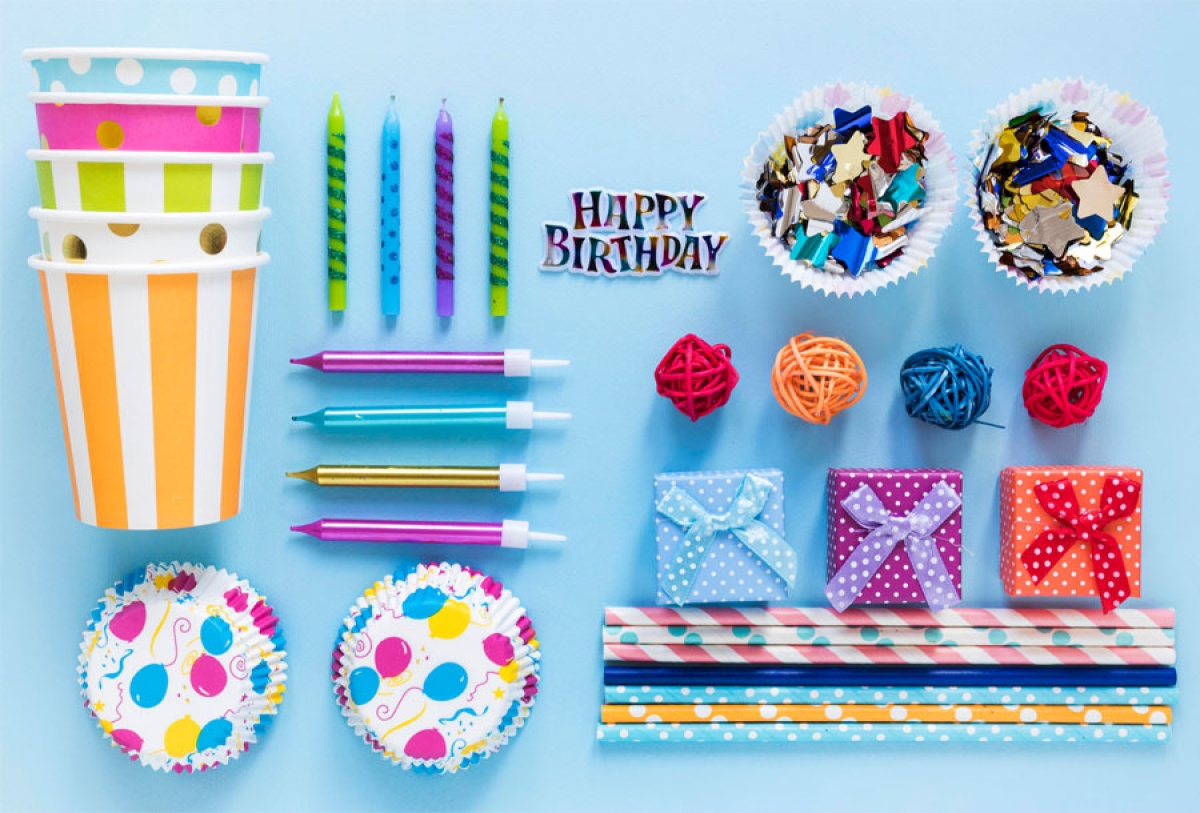 8. Beverage Station
Self-service drinks are the form that often appear in outdoor parties, creating a fun, comfortable and free atmosphere for guests.
Drinks are prepared and gathered at a pre-arranged location, guests will be free to choose and serve their favorite drinks.
Just decorate the dining table with some flowers, signs, cups and you have yourself a nice little drinking station that everyone will love.
According to VOV