1. Decorate with pictures
One of the basic ways to decorate the headboard that is used by many people is to use wall paintings or pictures. This is the simplest way to help homeowners bring color and art into their own space.
Pictures clearly reflect the personality and lifestyle of the owner, and the placement of pictures helps to make the wall less empty and more attractive.
If you love to travel, you can choose landscape paintings, or if you have flowers, you can draw your own impressive pictures.
For those who live in search of feelings, love family can arrange photos of family, friends and loved ones.
Besides, instead of rigidly designing a picture frame as usual, to create accents to decorate the headboard of the bedroom, homeowners can change the number of paintings with reasonable sizes to create a harmonious beauty.
The small pictures arranged purposefully will create a unique and new way for the space.
2. Decorate with wallpaper
Instead of having to spend time painting and decorating walls, you can completely use wallpaper to decorate the headboard wall area as well as your bedroom. Each type of paper will have a different style.
If you like minimalism, choose simple, neutral plain-colored paper templates. If you have a special interest in a certain type of flower, character, image, etc., you can completely bring it into your room.
Please consider and choose carefully to make the overall room become unified.
The advantage of wallpaper is that it is very easy to change. When we want to change the bedroom to a different style, we just need to change the old wallpaper patterns.
In particular, this material is very suitable for children's bedrooms because there are many vivid wallpaper designs for children to choose from.
For each stage of your child's development, choose stickers with different styles to suit your child's preferences. Thereby stimulating children's imagination and creativity.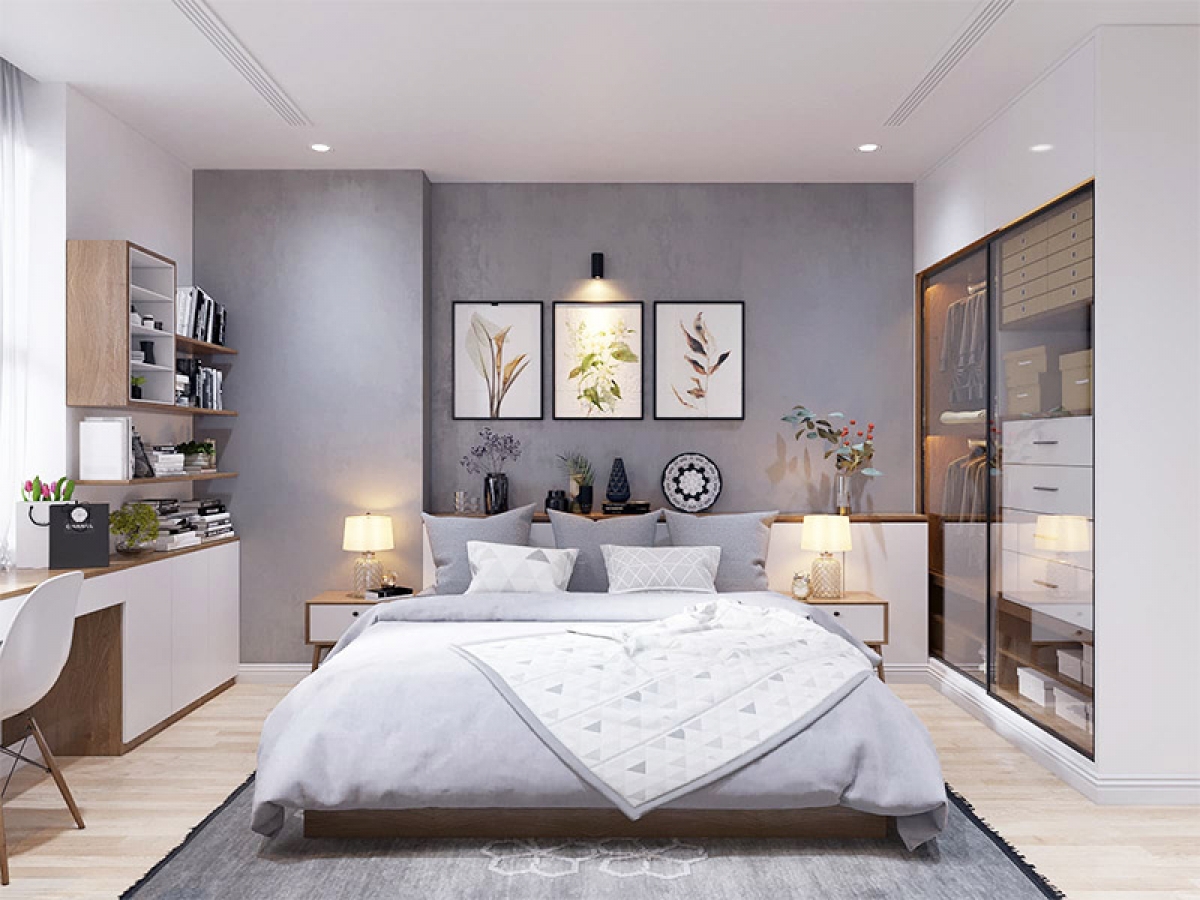 3. Decorate with lights
Lighting is an indispensable element in any living space, not just the bedroom.
You can think of simple and fixed wall lamps or lamps with unique designs, eye-catching personality designs to decorate the corner of the bed to add more light as well as bring romance to the space. full of privacy.
There are many options for you to best match the design style of the bedroom.
If your bedroom space has a neoclassical style, then the night light must also have a bit of an old style. Depending on the style of your bedroom, you can choose a night light in that style to create a harmonious unity for the room.
4. Curtains for the headboard
Decorating curtains at the head of the bed may sound a bit strange, but in fact, many people who love vintage style choose this trend. We can use curtains to decorate the headboard with a classic and mysterious style that often appears in European countries.
You can also choose irregular curtain styles, to highlight your bedroom. Entering a bedroom decorated like this is sure to inspire a lot of that owner.
But make sure you have an artistic eye when hanging curtains at the head of the bed. If decorated improperly, they can destroy the inherent beauty of the room.
5. Slogans
Not new, but meaningful and uplifting slogans are an effective way to decorate the bedroom headboard wall that many people choose. Not only has a decorative effect, but slogans also help remind you every day of your life motto or improve your mood before leaving the room.
In addition, you can also use indoor neon lights or neon led lights to create writing. The words are simple but will bring a feeling of warmth, creating a little more emphasis for the headboard space as well as your entire room.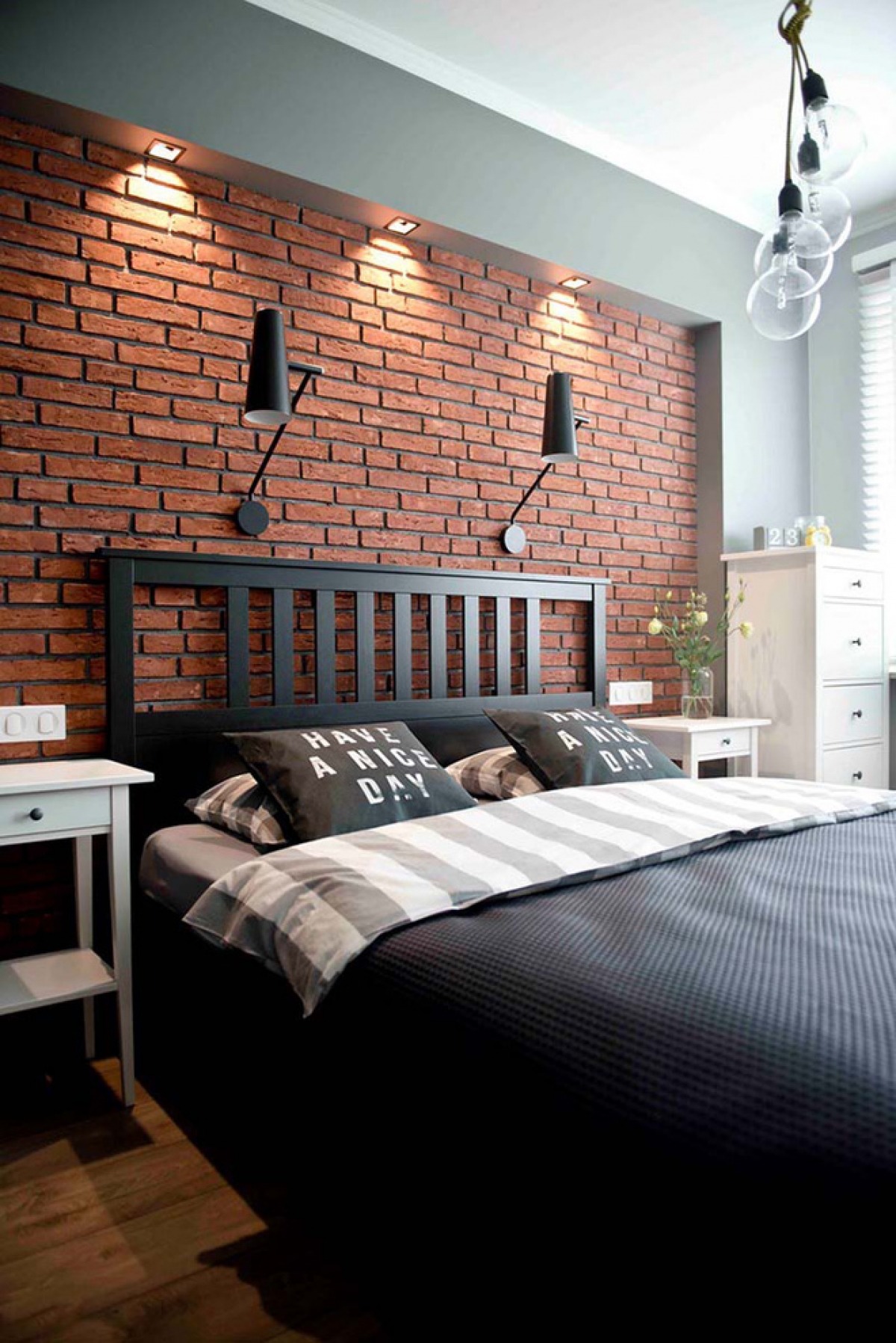 6. Fabric decoration
For those who love the rustic, idyllic beauty with a little personality, they can choose to decorate the headboard wall with fabric. Fabric decoration brings you lightness and purity in space.
Add a little wind to these soft chiffon fabrics and add the golden light to make your bedroom space more perfect than ever. Note that choose soft and thin fabrics to bring comfort to the space.
Another way that you can use fabric to decorate is to choose pieces of rough fabric, linen printed with decorative motifs. This will make the room space seem lively and impressive. One advantage is that as long as you change the decorative fabric, the room has already changed.
According to VOV