1. Altar decoration
One special thing about using flowers is to decorate the altar. You can use colorful and long-lasting flowers such as daisies, straw flowers, etc., and place them around photos, statues and mementos that you want to highlight and make special.
2. Create floating flowers on the surface
Whether your flowers are starting to wilt or you just want a creative way to display your blooms, consider cutting off the flower heads and placing them in a shallow bowl filled with water.
This will help them stay fresh longer than if you left them on, and will give your flowers a whole new perspective.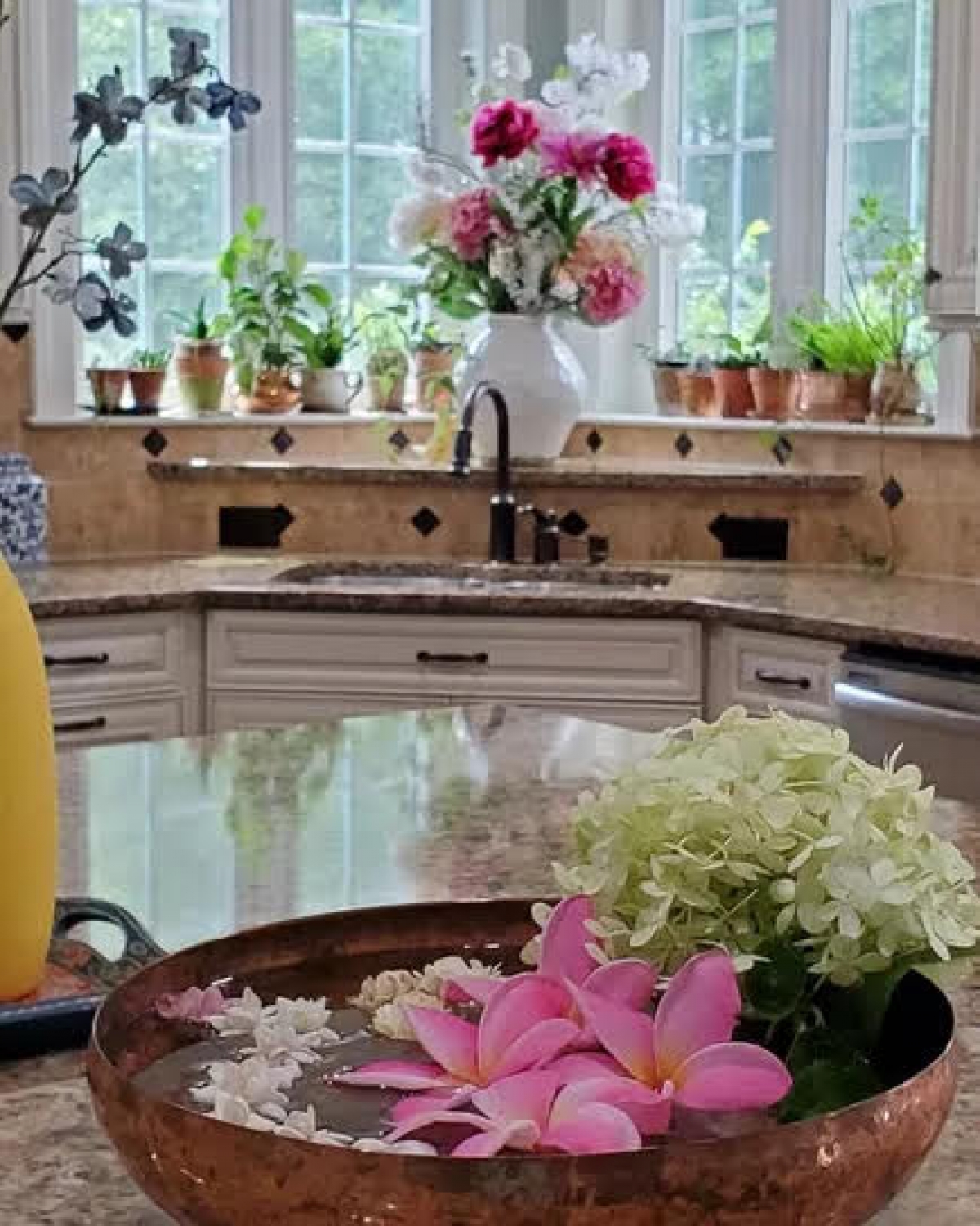 3. Divide them into smaller jars
It can be difficult to find a vase large enough to fit several large bouquets, but breaking them up into smaller arrangements not only solves the vase problem, but can really help you enjoy the flowers. more of their own.
Consider using mason jars or a random collection of glassware for a more rustic look.
4. Use dried flowers
Dried and preserved flowers don't get much use, but they are the best way to have flowers in your space without the constant pruning, watering, and cleanup afterward.
Properly dried or preserved flowers will keep their beautiful shape for many months. You can create your own dried flowers by hanging fresh flowers to dry, or you can choose a bouquet that has been professionally dried and preserved.
5. Hang them in suspended bottles
Flowers don't have to be the centerpiece and don't need to be in a vase. You can think about things outside and find places to display them or things to put them in, things that are a little bit different.
For example, you can put them in a bottle or jar and hang them with a string on your wall.
6. Place in the corner of the kitchen
Placing your flowers in vases on your kitchen counter gives a rustic look and gives a lighter feel to the space.
Flowers and vases can be a way to express your own unique personality and style, so choose placements and stands that work for you.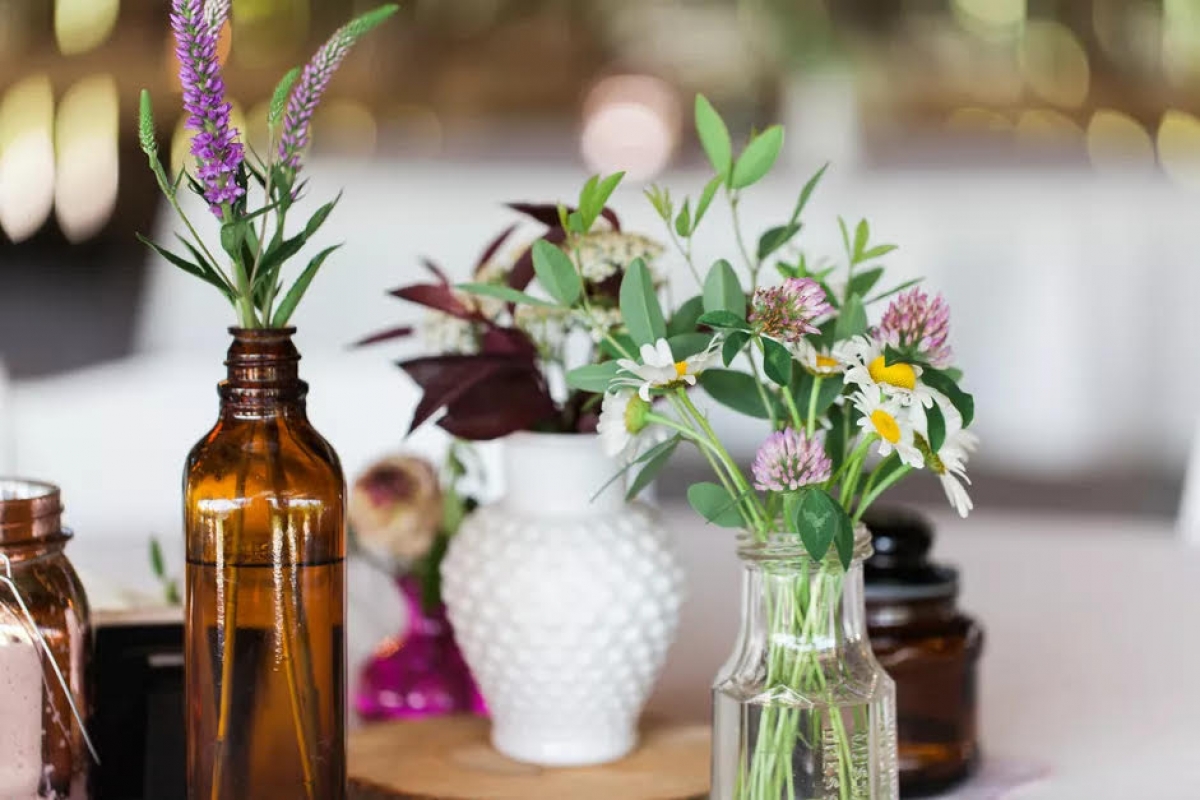 7. Brighten up your bathroom
Flowers can also be a great addition to your bathroom or vanity space.
Instead of choosing flowers with long stems and tall vases, consider cutting your flowers within inches of height and placing them in vases on a vanity tray for a little bit of visual interest. Organic.
8. Create Candlestick Center
Candles are the easiest way to add a cozy feel to a space, but arranging with flowers takes you a step further.
You can easily trim your flowers and knit them into a center candle, or you can arrange your vase next to the candlestick for a bolder effect.
Note that you should always make sure your wick is far enough away from any fake flowers so they don't become a fire hazard.
9. Side table decoration
Make your side tables the centerpiece of your room by decorating them with small flowers.
You can add a few decorative vases to the pretty bouquets and scatter them around your various side tables.
Alternatively, improve the arrangement by using jewelry trays, crystals, and other decorative items to accentuate the flowers.
10. Decorate flowers with crafts
Looking for something a little softer to match your minimal aesthetic? You don't have to stick them in vases or even glass jars when creating your own flower arrangements.
Consider using household items for a more eye-catching and cool approach — an old pair of rubber boots, for example.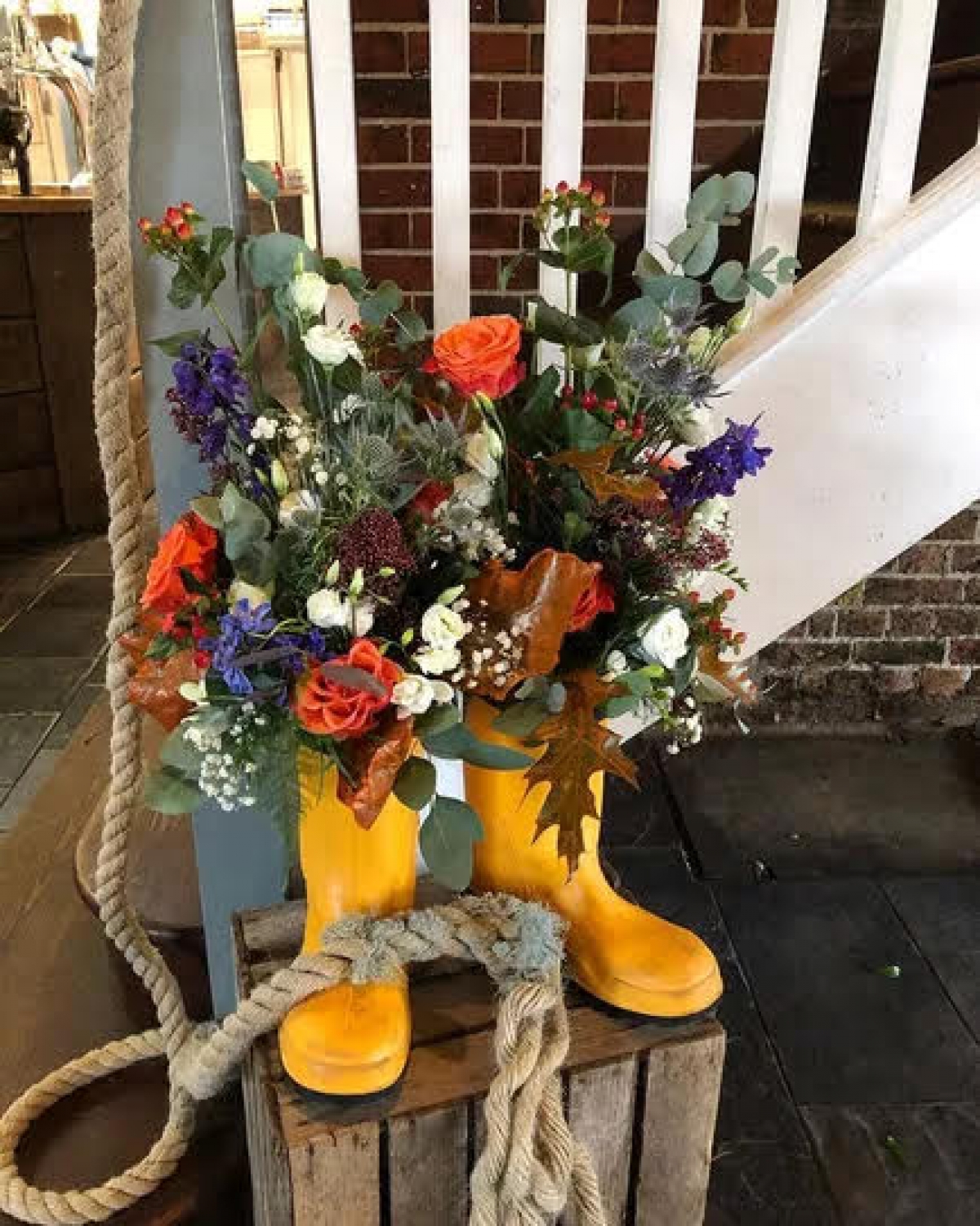 11. Choose a flower color that matches the color of your home
Flowers are the centerpiece of the room, but if they are combined with many other decorative items, they will add a pop of color to your entire space.
Consider adding a small vase that fits in an existing shelf or display unit for a bit of color and texture.
According to VOV