1. Plant flowers in old tires
Surely you are no stranger to the images of bonsai pots and flower pots made from old car tires. What's more interesting than owning a colorful garden, adorning the view of the house, right?
What's more, planting flowers in old tires will help you make good use of the space. Instead of having to let the pots take up a lot of space, now you can own unique "pots" of trees from hanging tires.
Just put soil inside the tire and start growing your favorite plants and flowers. Tire flower pots can be placed near the aisle, where reading books or hanging on the fence…
The presence of this one-of-a-kind flower pot will surely take up a lot of time for everyone who visits your home when they have to stop to admire and admire.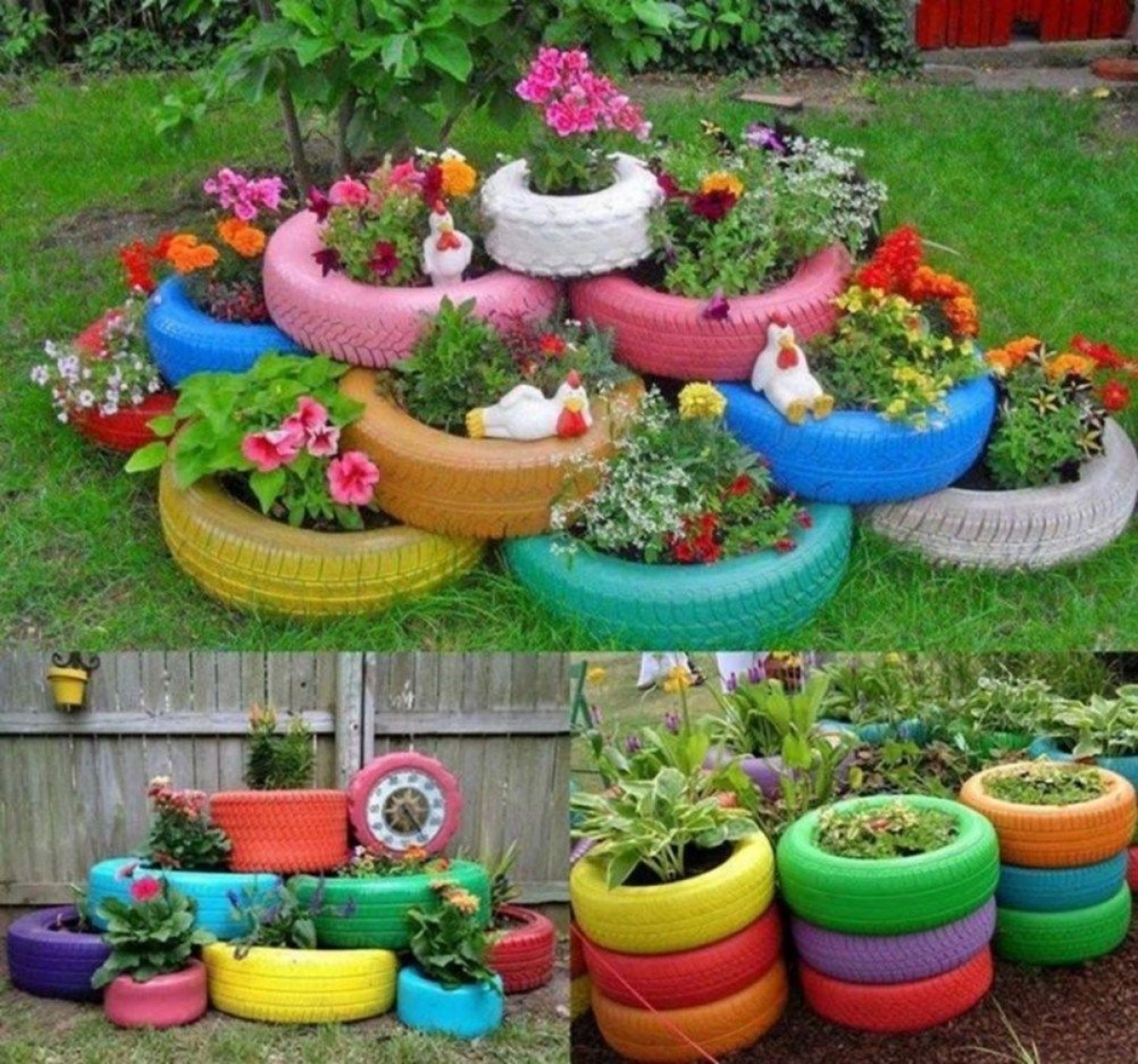 2. Recycle old tires into dog beds
Just clean and paint more colors, you can turn your "useless" old tire into a bed for your puppy. Let's add some soft fabric to keep the dog warm on winter days.
3. Make toys from car tires for children
For families with young children, this is a great idea. Thus, you can create a play space for your children while also recycling your "waste" old tires.
Just half a tire and a long wooden stick together, you can create a seesaw for your baby. Surely the baby will be extremely interested in it, especially it is designed and decorated by you.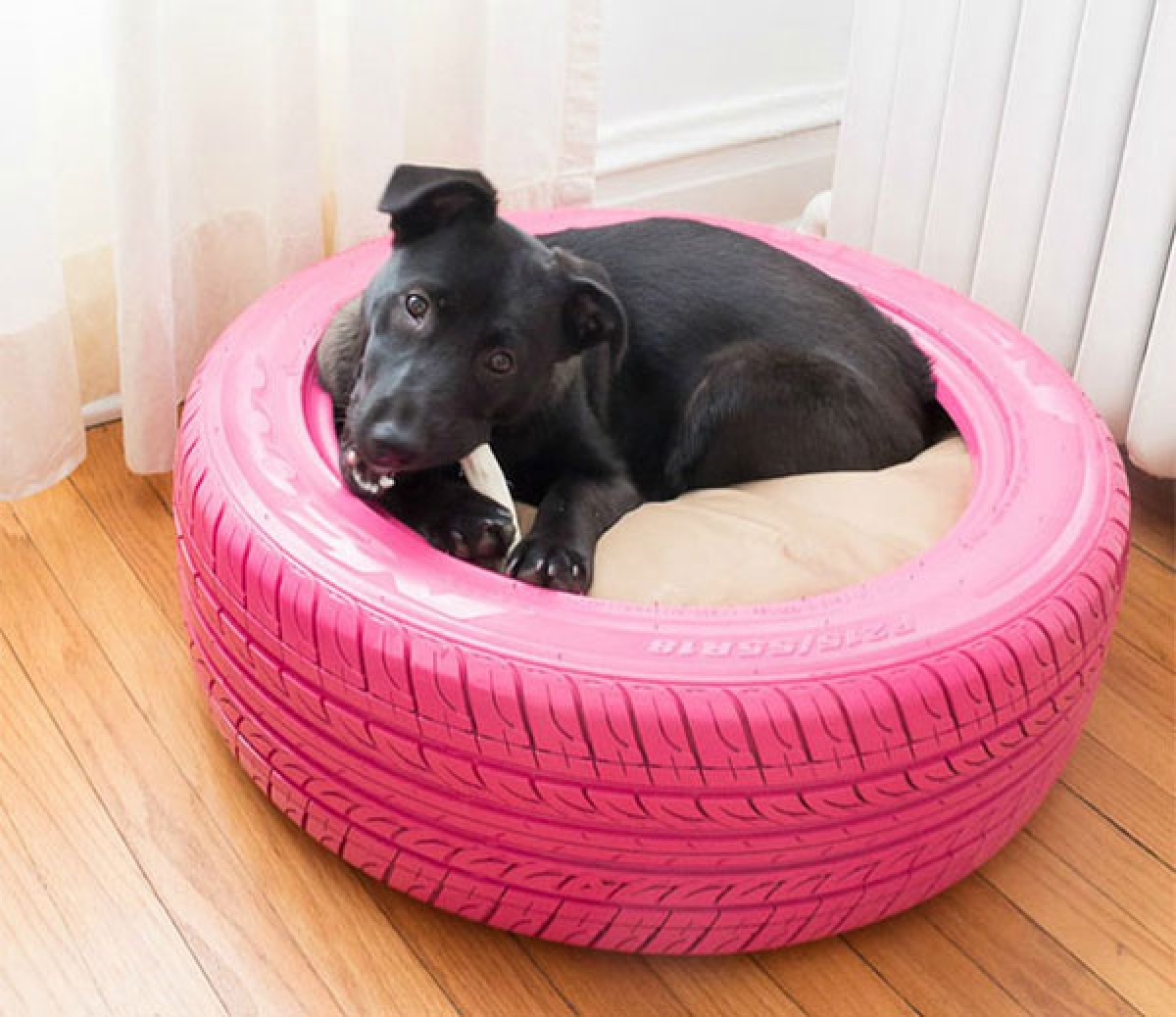 4. Creativity from tires as a living room table
Besides making toys from car tires for your child, you can also create it into a unique living room furniture set. Use a piece of cloth to cover the tire with a piece of glass or a piece of wood.
So you have a unique, eye-catching table made by your own hands. Quite interesting, isn't it?
5. Make a chair from a tire
The single chairs seem pretty simple. Then decorate it with a few ropes crisscrossed together with a few wooden slats as a backrest for the chair.
However, make sure you attach the backrest securely. This is one of the ways to decorate with old tires that are very "pleased" by that homeowner.
6. Use old tires as swings
Car tires are usually made from sturdy rubber. Therefore, using tires as swings is not a bad idea.
You can put the swing in your yard or you can put it in your own room. After a long tiring day of work, sitting on the swing and relaxing is so wonderful.
7. Mirror frame
One of the creative ideas from old motorcycle tires is quite unique that is to make a mirror frame. You just need to hang the tire, then paint it in your favorite color and hang the mirror of the right size.
With just a few simple steps, your living space has become extremely eye-catching and attractive.
8. Decorate your house with small round chairs from old car tires
If you have more old tires, don't hesitate to create them into round tables and chairs. You can take fabric or wool to wrap the tires and then add a little cotton to them for comfort. Thus, the unique set of tables and chairs is complete.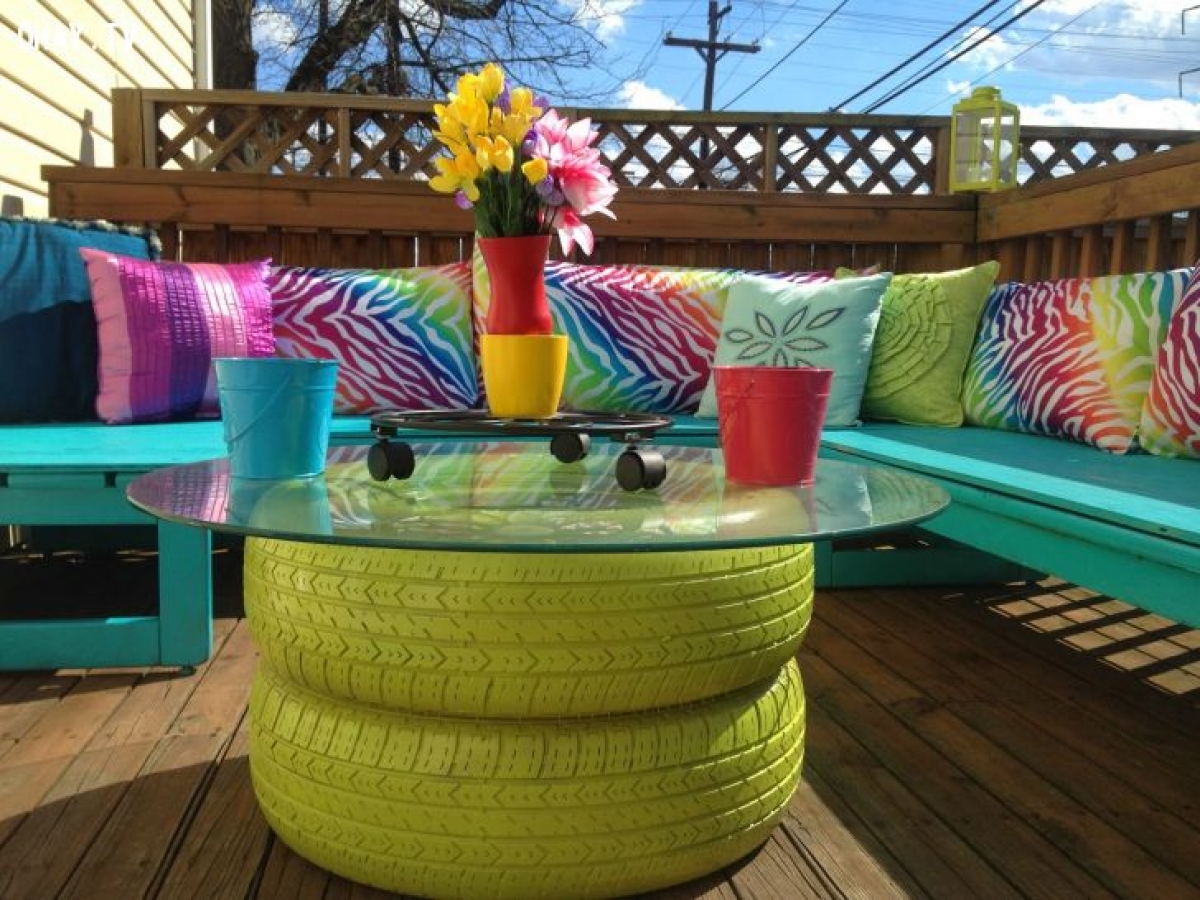 9. Creative wall gardening with old tires
If you want to own a dreamy, colorful garden but the living area does not allow it. So make use of old tires right away.
Put the soil in the groove of the tire, then plant your favorite flowers and hang it on the fence or window, etc. Surely you will be surprised with the results that you have made.
10. Tires for chandeliers
Ceiling chandeliers are considered as one of the highlights that shape the style, personality as well as affirm the "gut" of the homeowner's aesthetic. Boldly take advantage of damaged tires to create lampshades, making the space beautiful and equally attractive.
11. Making toys out of tires
In addition to making swings, old tire rockers can also be the main materials to help you create an outdoor play area for children. Let's attach 2 tires together and add one on top.
Then take advantage of your "hand flower" to draw more, decorate more to create a unique green frog. Besides, you can also make outdoor toys with tires such as: beach, santa claus, snowman, giraffe, ….
It's quite interesting to imagine. Don't give up the tire, use it for your home.
According to VOV